When I think of summertime food, I always think of Taco Salad. I mean, it is definitely a summer staple, don't you think? However, all taco salad is not created equal!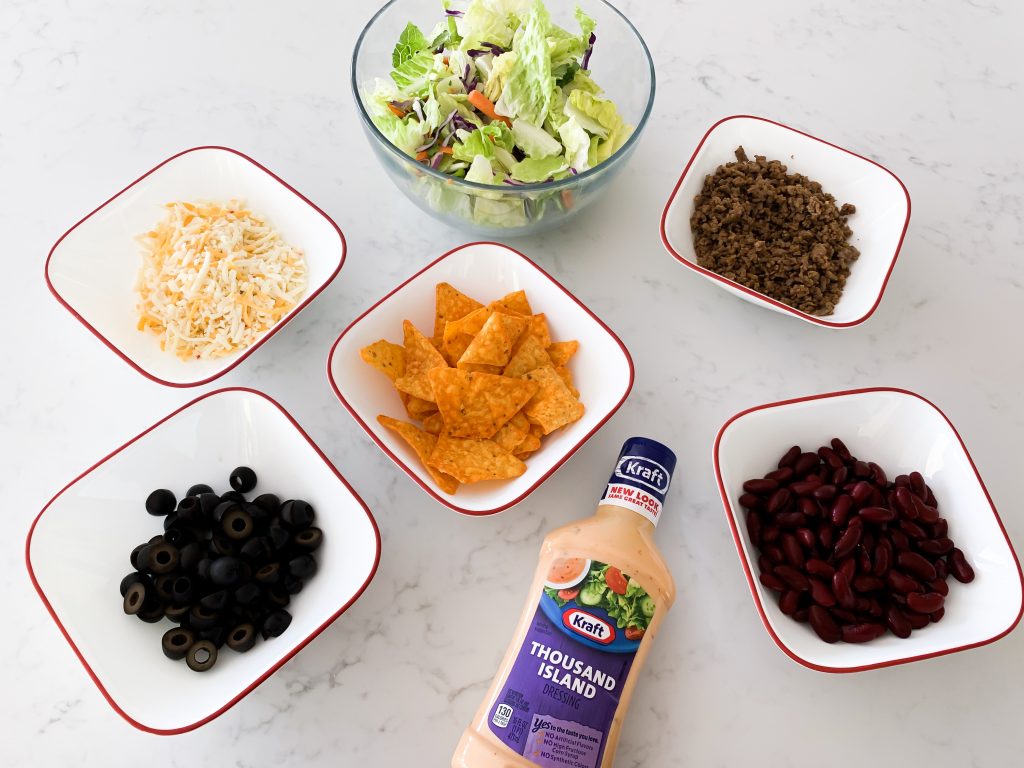 And, lucky for you, I am about to share my tried and true taco salad recipe. Are you ready for it? However, first you have to promise me to use the three key ingredients and not try to find a substitute. These three ingredients are: taco seasoning, Nacho Cheese Doritos, and Thousand Island dressing. Do you promise? Pinky swear?

Okay– Here it is!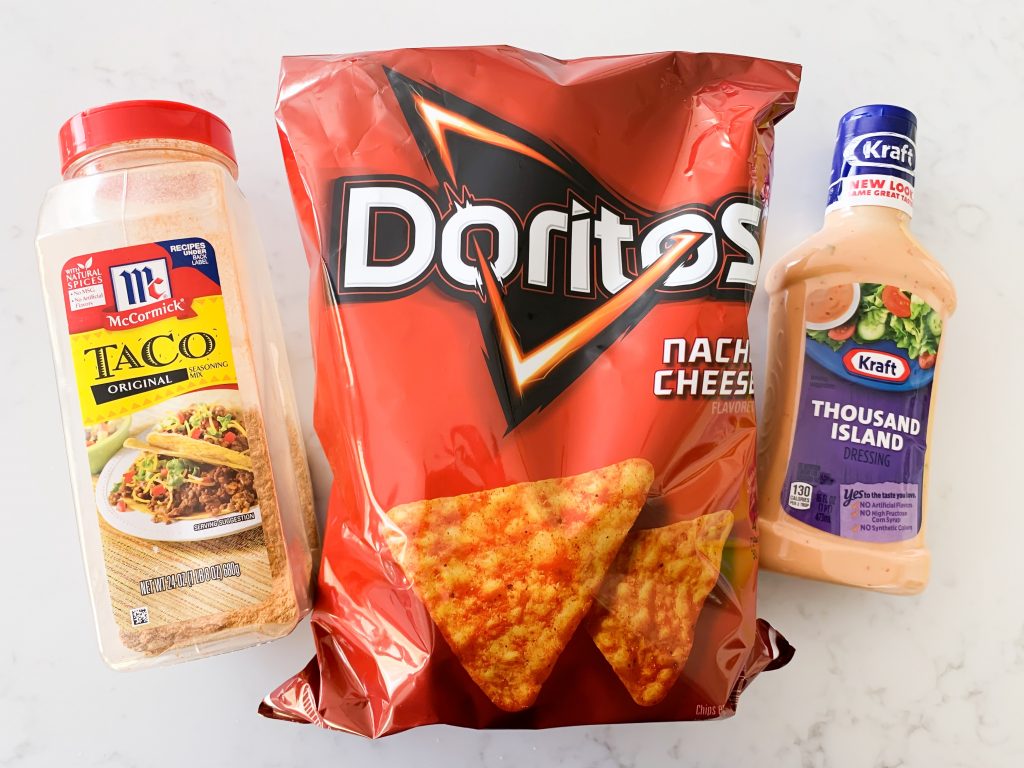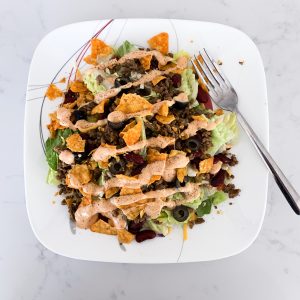 The Yummiest Taco Salad
The BEST taco salad you've ever had.
Ingredients
1

lb

ground beef

1

pkt

taco seasoning

Lettuce

Nacho Cheese Doritos

Thousand Island Dressing
Your choice of the following:
Cheese

Olives

Corn

Boiled eggs

Kidney beans

Any other topping of your choice
Instructions
Cook up ground beef. Add a little bit of water and some taco seasoning. Don't make it too runny; just add enough water and seasoning to add some flavor to the meat.

Cool meet off completely in fridge.

Once the meat is completely cooled off, serve over lettuce with crunched up chips, dressing, and any with other toppings you choose.

Enjoy!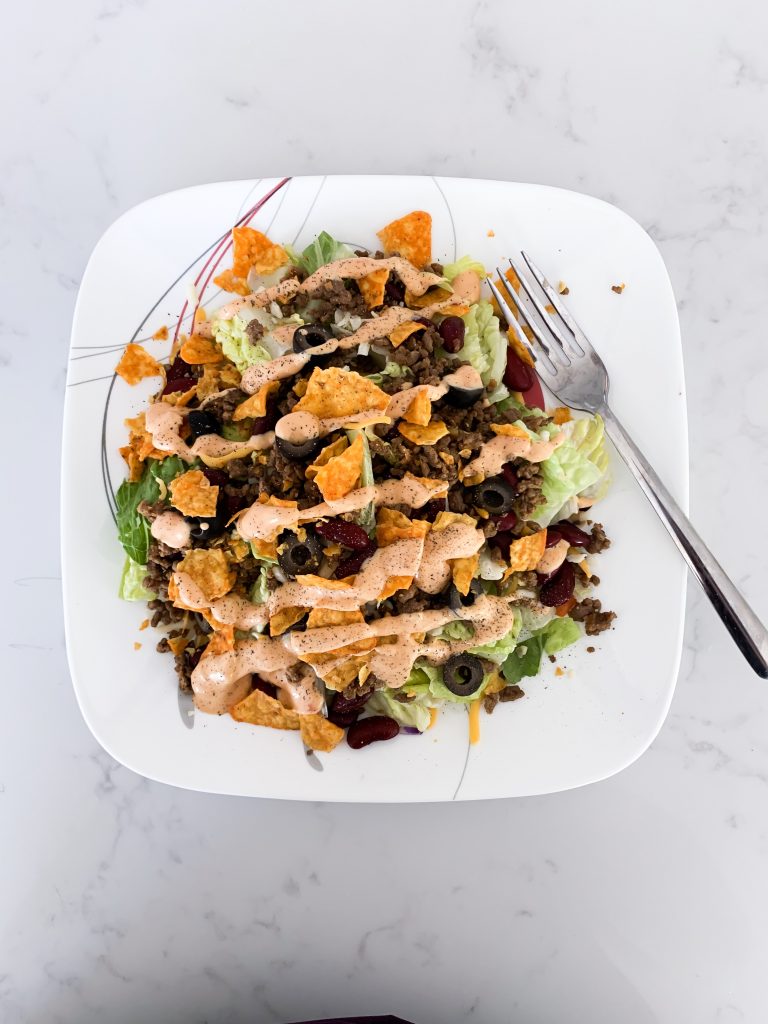 I swear, you're going to love this meal! It will make your busy summer nights so much more simple, and your kids are going to ask for it again and again!