Get a perfectly blended and flawless finish to your makeup using Maskcara Beauty Makeup Brushes and tool! These double-sided brushes are as soft and effective as they are eye candy for your vanity!
Part of the art of good makeup application is having the right tools to work with. Maskcara Beauty created their own line of makeup brushes and various other application tools, such as a setting spray and makeup sponge. Their makeup brushes and tools are what further set them apart from the competition and assist in getting that seamless makeup application.
Maskcara Beauty makeup brushes are super high quality, but for a fraction of the cost. With the intent to keep things affordable and simple, Maskcara's brushes are all double ended, making it so that you are getting two brushes for the price of one. This not only reduces costs, but it also limits the amount of space that your makeup brushes take up in your makeup drawer or vanity.
All of Maskcara Beauty makeup brushes come with a beautiful and well-crafted rose gold handle, marked with the Maskcara logo. The bristles are ultra soft and made of synthetic fibers, mostly nylon. Not only do synthetic fibers keep costs down, but makeup brushes that are made up of synthetic fibers are ideal when it comes to working with liquid and cream foundations. Unlike natural bristles, bristles that are man-made from synthetic fibers do not have a cuticle. This helps prevents makeup from absorbing into the bristles and getting trapped, resulting in wasted product. Synthetic brushes are also more durable and much easier to clean. Synthetic bristles also gravitate towards one another, which helps to create a more precise makeup application.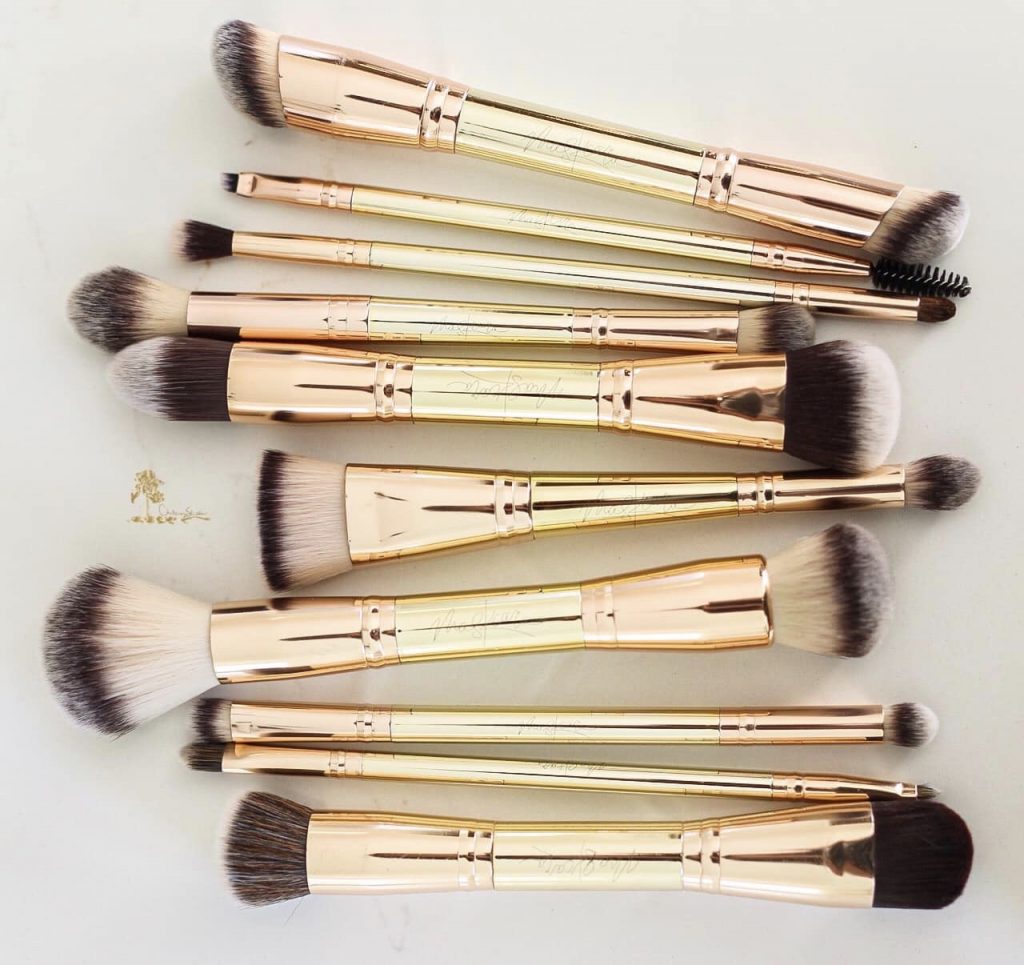 MASKCARA BEAUTY MAKEUP BRUSHES: Foundation
This Maskcara Beauty makeup brush was the original foundation brush created for this innovative makeup line. This iconic brush is perfect for highlighting and contouring beginners. The 30 Second HAC brush comes with a slightly pointed end for a more precise application, with the opposite side having a more rounded end that fits nicely into the natural contours of the face and allowing for a broader stroke. Maskcara's 30 Second HAC brush is perfect for a quick and simple everyday look.
Uses: Highlight, Contour, Blush
While great for all over highlighting and contouring, the Maskcara Beauty Detail HAC Brush really shines when it comes to being detailed and precise with your makeup application. This makeup brush has a small and slightly round end for applying highlighter to the smallest of areas. It also has a flat oval-shaped end perfect for pressing in contour. Needless to say, this Maskcara Beauty makeup brush is perfect for taking your highlighting and contouring techniques to the next level.
Uses: Highlight, Contour, Blush, Spot treating (small end), Eyeshadow (small end)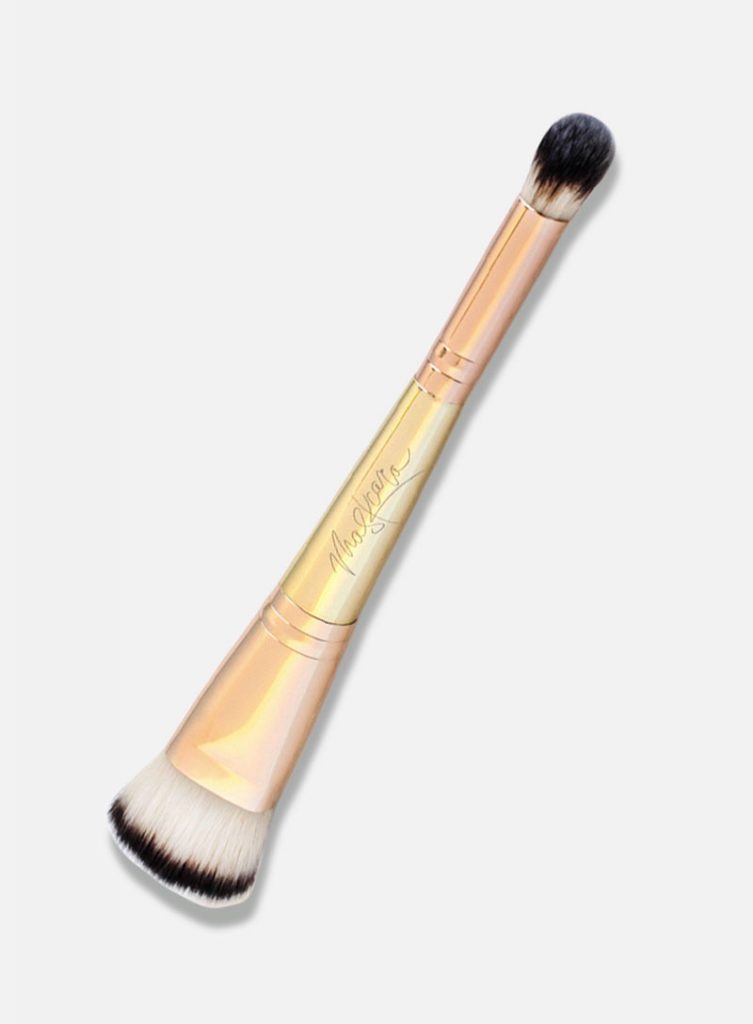 The Maskcara Beauty Buffy Brush is the perfect makeup brush if you are looking for a more full coverage look. With both sides of the makeup brush having soft, but extra dense bristles, the larger side works perfectly for covering large pores and leaving an airbrushed finish, while the smaller end makes for easy placement of the contour and finer highlight details.
Uses: Highlight, Contour, Blush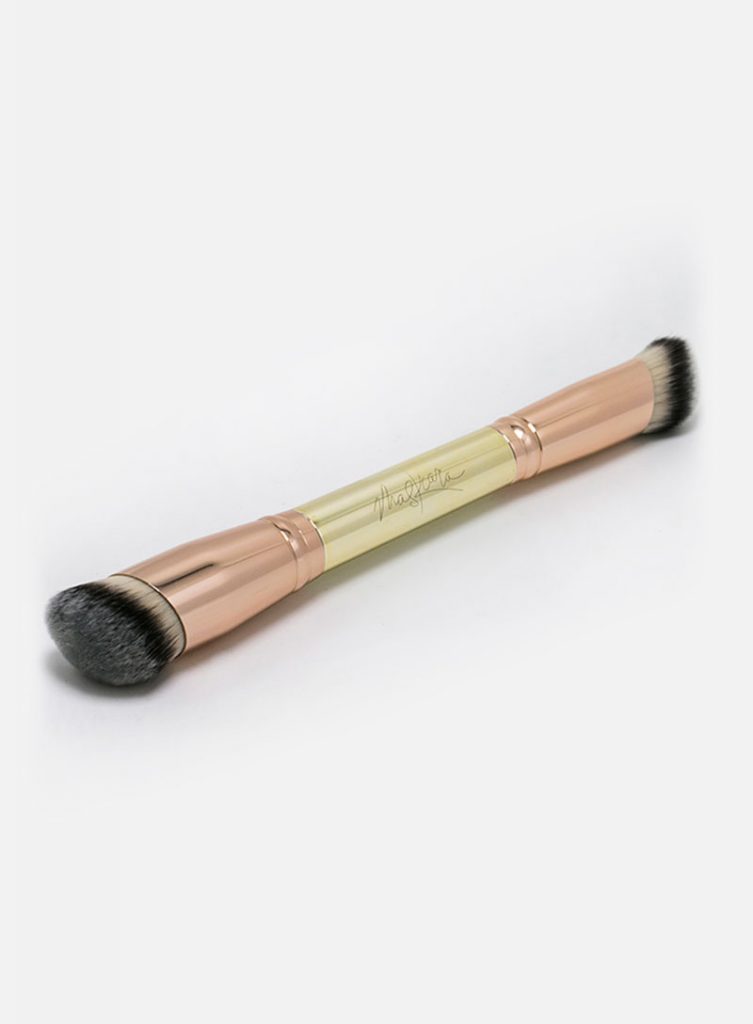 MASKCARA BEAUTY MAKEUP BRUSHES: Powder, Bronzer, & Illuminator
The Maskcara Beauty Blush + Bronzer Brush has a name that says it all. The soft and dense domed end creates perfect blush placement, with a natural application that is blurred at the edges and perfectly blended. And whether using a powder or a cream, the soft and fluffy end is perfect for dusting on bronzer softly for a natural and smooth finish, emphasizing that natural sun kissed glow.
But don't let the name fool you either. This Maskcara Beauty makeup brush is also fantastic for apply the highlight and contour colors of the iiiD Foundation as well. This makeup brush is a must and non-negotiable in my book.
Uses: Blush, Bronzer, Powder, Highlight, Contour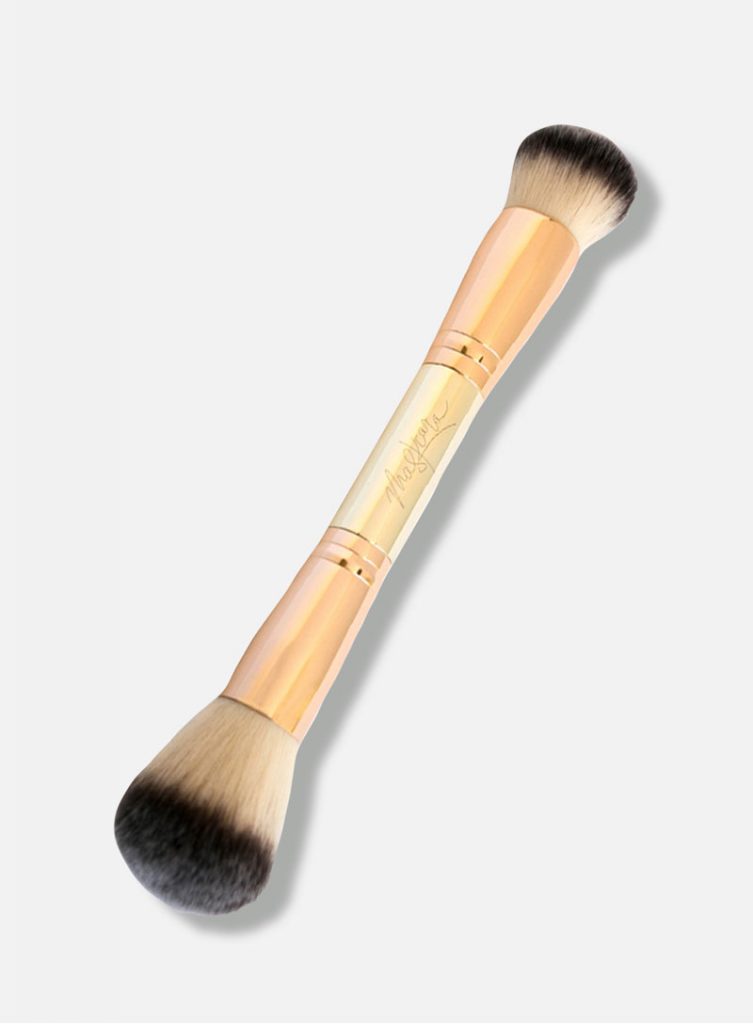 The Maskcara Beauty Best Blend Forever Brush (aka BBF Brush) has a small, dense brush on one side that is perfect for seamlessly applying and blending your accent/secondary highlight color in any areas where you want some added brightening. And the other end of this Maskara Beauty makeup brush has tapered bristles that are soft and wispy. This intentional design makes it the perfect makeup brush for applying a soft and natural kiss of blush or illuminator.
The Maskcara Beauty Best Blend Forever Brush is also perfect if you are looking for a more natural and light makeup coverage. Perfect for that soft, dusting of color that adds depth and dimension but without overpowering the look.
Uses: Highlight, Contour, Blush, Demi Colour, Illuminator, Spot Treating (small end), Color Correcting, Eyeshadow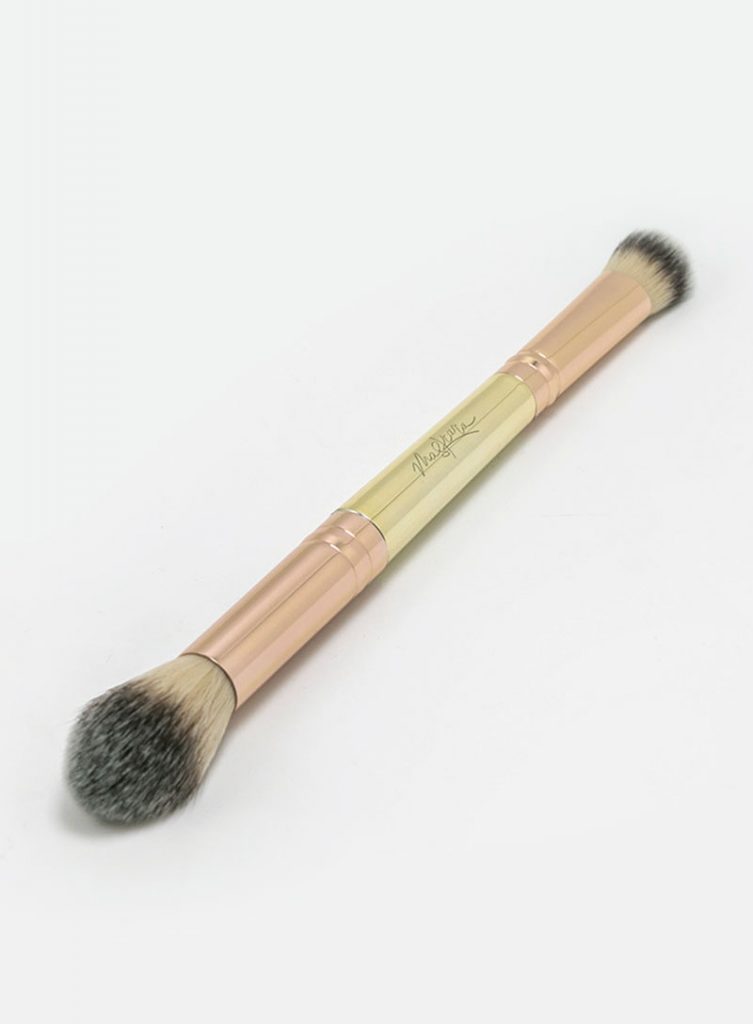 The Maskcara Beauty Power Powder Brush has soft, but dense, bristles on both ends. As a result of this, this makeup brush can easily press makeup into the skin. This makes it perfect for pressing in any powders products, particularly setting powders for that polished finished look. But like most of the Maskcara Beauty makeup brushes, the Power Powder brush is not limited by its name; it can also work wonders as another HAC brush. With one end carved out, its curves allow for an easy and fuller coverage application of the highlight color, while the other end is perfectly angled to fit into the contour areas of the face.
Uses: Powder, Bronzer, Highlight, Contour, Blush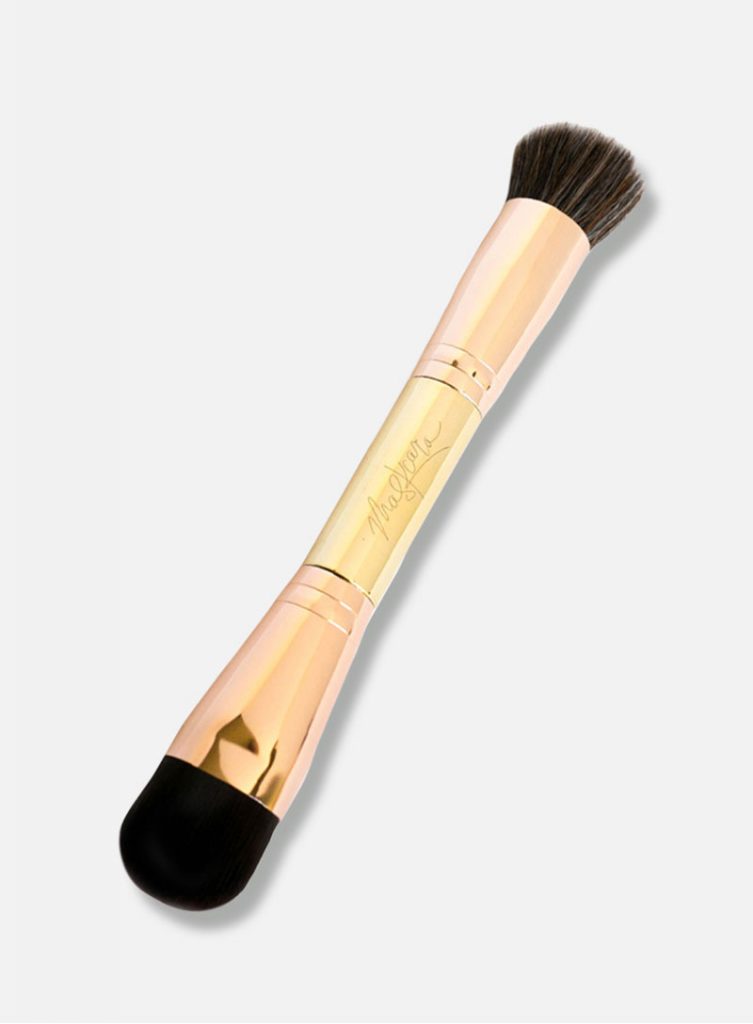 MASKCARA BEAUTY MAKEUP BRUSHES: Eyeshadow
The Maskcara Beauty I Shadow Everything Brush is a must-have for creating any eyeshadow look. The small rounded end is perfect for packing on color, while the soft and fluffy side helps marry the colors together and blending them out like a dream.
Uses: Eyeshadow, Demi Colour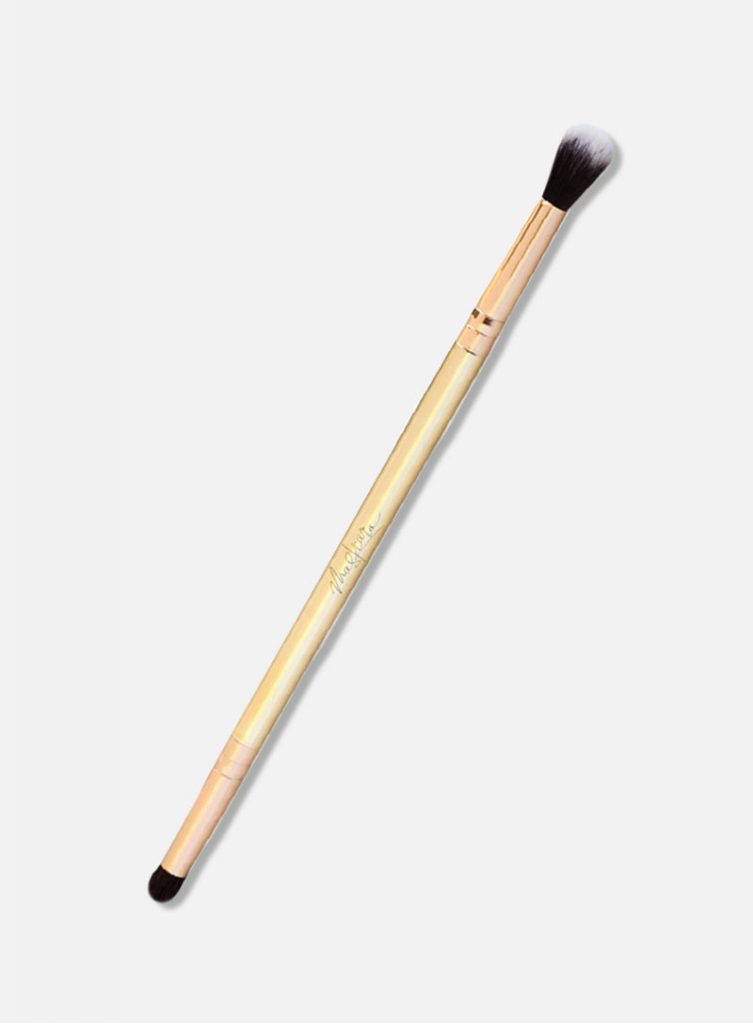 The Maskcara Beauty Blend and Tap Brush features a soft and dense rounded end. This side is perfect for applying a precise and intense pop of color to your eyes. The other end of this double-sided makeup brush, is slightly larger and more oblong in shape. This end helps blur shades and smudge out lines like a pro.
Uses: Eyeshadow, Demi Colour, Nose Contouring, Spot Treatment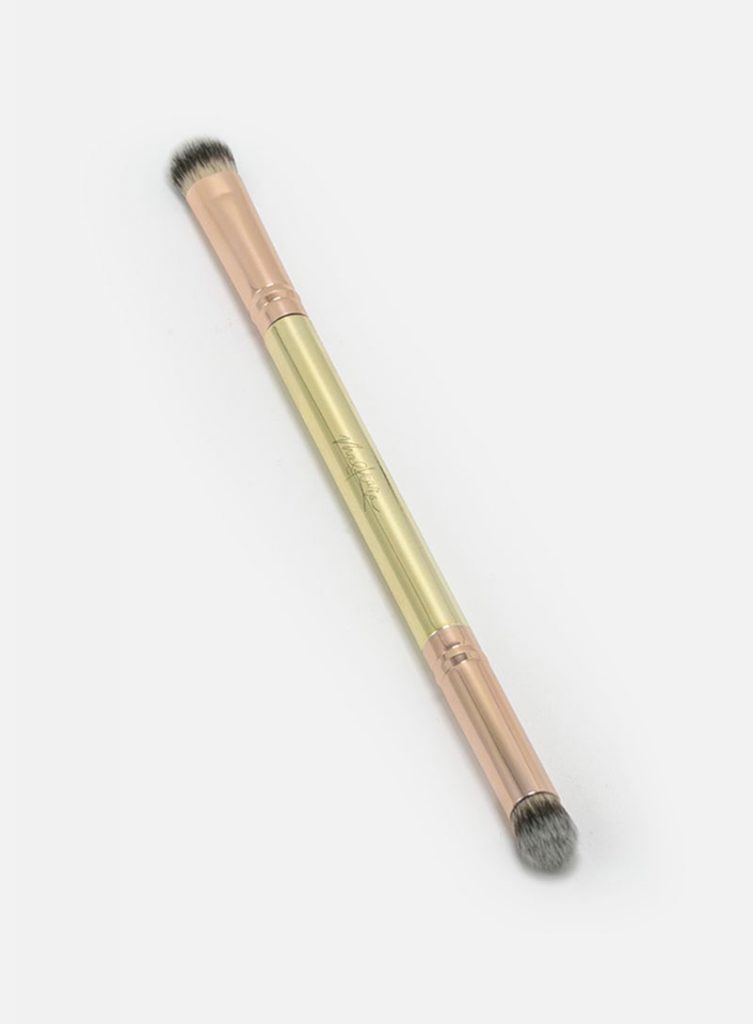 MULTI-PURPOSE MASKCARA BEAUTY MAKEUP BRUSHES
The Maskcara Beauty Multitasker Brush is an ideal brush to have for any makeup arsenal. The larger end of the brush is firm and flat, and the smaller end of the brush is perfect for creating the finest of details. Thus, the versatility of this Maskcara Beauty makeup brush leaves very little to be desired.
Uses: Eyeshadow, Nose Contouring, Eyeliner, Eyebrows, Lip Lining, Lips, Spot Treating.
The Maskcara Beauty Hotline Brush will help you achieve perfect brows. With a firm angled brush on one end, this Maskcara Beauty makeup brush allows you to create precise brush strokes that mimic the natural hairs of your brow. The other end comes with a spooly to brush and blend the product into the hairs. This creates a softer and more natural finish.
Uses: Brows, Eyeliner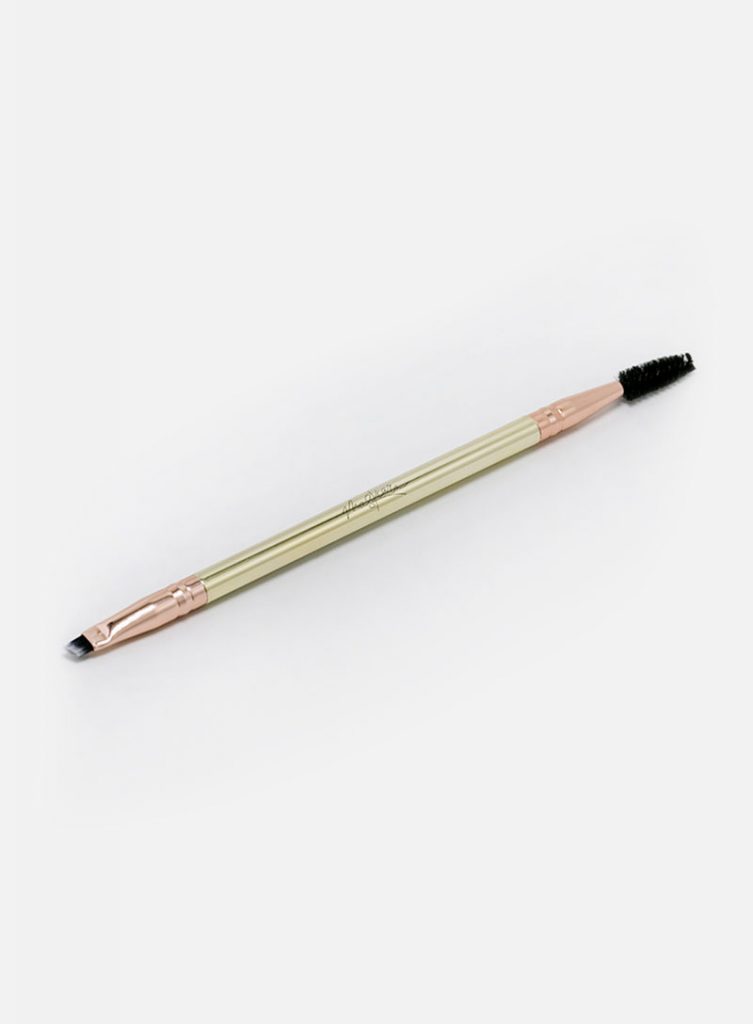 MASKCARA BEAUTY MAKEUP TOOLS
Maskcara Beauty perfector makeup sponge is what makeup sponge dreams are made of. At nearly half of the cost of other name brands, Maskcara's makeup sponge can stand up to the fiercest of competitions as far as quality goes.
The perfector sponge's pillowy softness works perfectly for gently pressing into your skin and smoothing out your makeup. This makeup sponge will help make all of your makeup seamlessly blend together, but without removing or buffing off any of the colors or soaking up any of the products. This creates a smooth airbrushed finish to your look.
How to Use: Gently run the perfector sponge under the tap and squeeze out the water. Your perfector sponge will almost double in size and become soft and bouncy. Be sure to ring out your sponge really well to remove all excess water. I recommend squeezing it into a towel to make sure all water is removed. Then simply bounce/dab/roll the perfector sponge in areas that need blending until all of the colors have been married together, and you have the flawless finish you are looking for.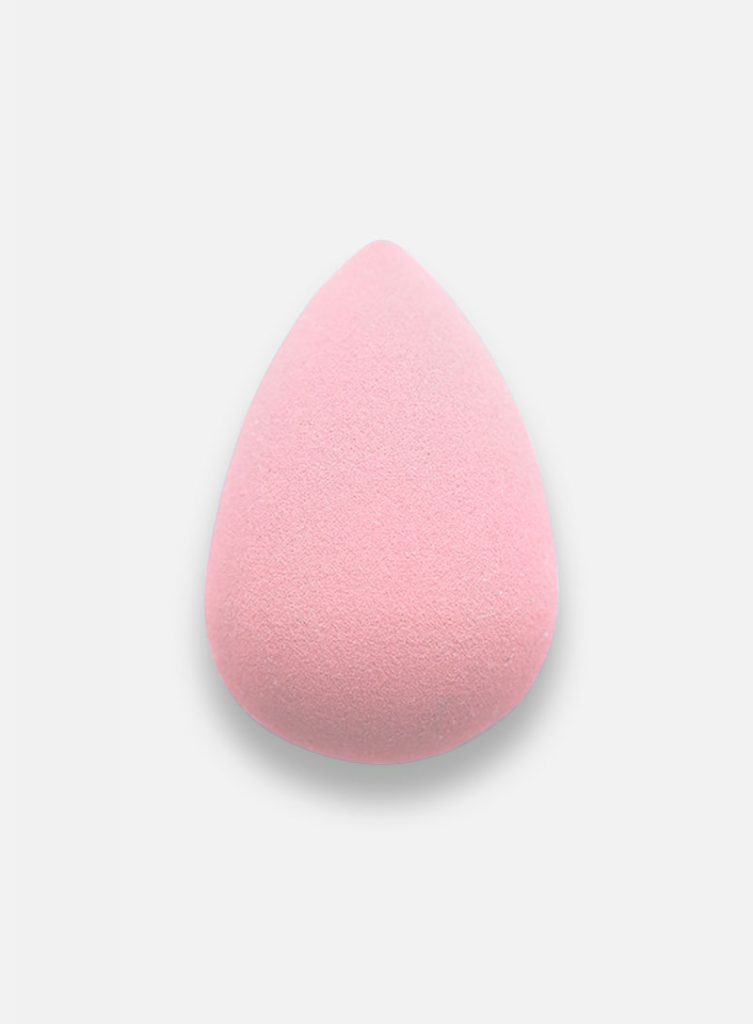 Stay Setting Spray – Restocked Soon
The Maskcara Beauty Stay Setting Spray is ideal for setting your makeup while still maintaining that dewy youthful glow. The Stay Setting Spray will help keep your makeup in place, even on the longest of days.
Maskcara's Stay Setting Spray comes with two different options: with SPF and without SPF. The SPF option contains SPF 30, and is great for adding in a little extra protection to keep your skin safe from any harmful effects of the sun. The spray without SPF works great as a primer before you apply your makeup, and is recommended for individuals who tend to have more oily skin.
Masckara Beauty's stay setting spray can also be an effective tool to help add extra pigment to your eyeshadows. It can even help create the popular foiling effect with those shimmery eyeshadow shades.
Maskcara's Stay Setting Spray comes in a durable spray bottle that is travel friendly and will last you between 3-6 months, on average. And as the icing on the cake, the Stay Setting Spray has a gentle coconut fragrance that is dreamy all on its own!
How to Use: Apple before and/or after makeup application. You can apply using 1 of 2 techniques: 1) Stray directly on face, moving the bottle in a swift motion from top to bottom as you spray. Move across face, for a total of 3-4 sprays, to make sure entire face gets covered. 2) Spray directly onto a cotton ball or damp perfector sponge, and then dab onto face.
Halo – Coming Soon
Like nothing else on the market, Maskcara Beauty's Halo Setting Spray has a powder base to it. This makes it the perfect way to set your makeup for those who have oily skin. This powder setting spray leaves a matte finish, soaking up any excess oils and leaving your face shine free — think of it like dry shampoo for the face!!!
Houdini Brush Cleaner – Restocked Soon
Maskcara's Beauty's Houdini Brush Cleaner is the brush cleaner of all brush cleaners. Not only does this brush cleaner clean your brushes by removing all excess product, but it sanitizes the brush, conditions the bristles, and dries instantly, making it possible to use your brush again immediately after being cleaned! And if all of that weren't enough, Houdidi brush cleaner has a cotton candy smell that leaves your brushes smelling fresh and sweet.
How to Use: Spray directly onto the bristles of your brush or onto a paper towel or dry wash cloth, and then swirl your brush on the towel/cloth until all makeup product has been removed and your brush looks clean.