Create a completely customized eyeshadow palette with Seint Eyeshadows! That's right! You pick which shades you want – and how many you want – for an eyeshadow palette that is absolutely perfect for you!!!
Seint Eyeshadows: The Best Eyeshadow!
While Seint is best known for their iiiD Foundation, their eyeshadows cannot be overlooked! Seint Eyeshadows have made their own splash in the beauty world. With their ultra-pigmented shades and innovative approach to creating completely customizable eyeshadow palettes, these eyeshadows are what dreams are made of!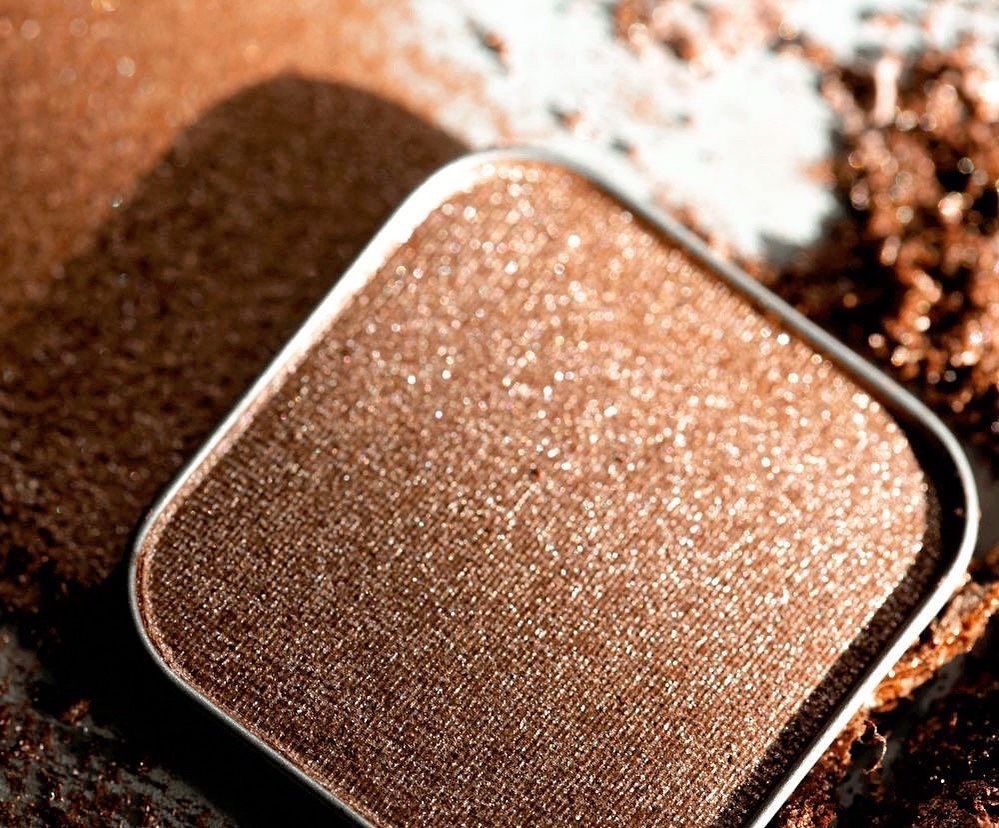 Wide Selection of Colors: Something for Everyone
All of Seint's Eyeshadows are highly pigmented and have silky textures that make them blend like a dream. With over 80 stunning shades to choose from, Seint Eyeshadows offer a wide and universal selection of shades and textures. So you can get everything from creams to powders, glitters/shimmers to mattes, and bright pops of color to soft and subtle neutrals. Whatever your eyeshadow style and preference, Seint's wide selection of colors will give you exactly what you are looking for!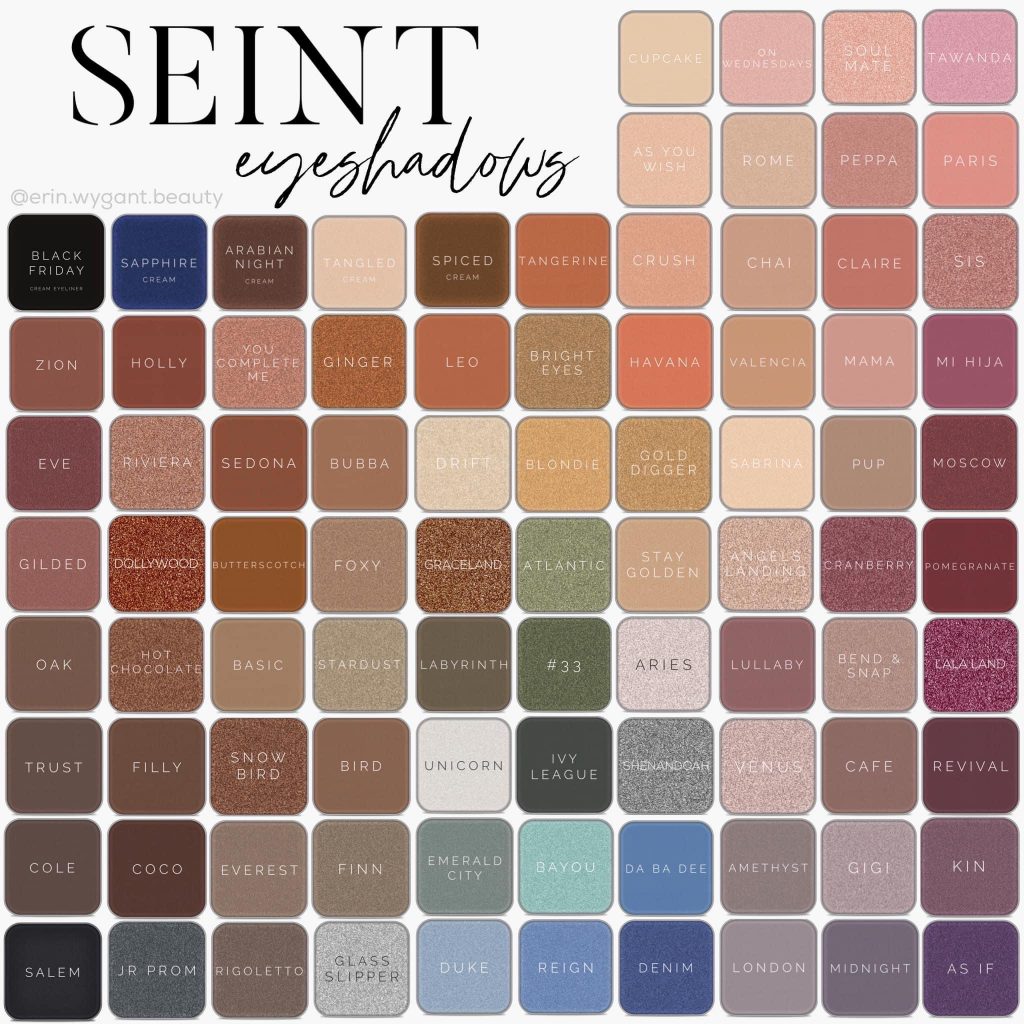 Completely Customizable Eyeshadow Palettes
Seint Eyeshadows are individually packaged and sold separately. They also hold more than the average amount of product per eyeshadow tin. And while other makeup brands sell pre-made eyeshadow palettes, Seint's customers get to create their very own custom and unique eyeshadow palettes.
Customers can also select the number of shades they want to purchase. Whether they want a single all-over color, half a dozen shades to mix and match, or a palette full of shades ranging across the spectrum, it's all possible with Seint's customizable eyeshadows.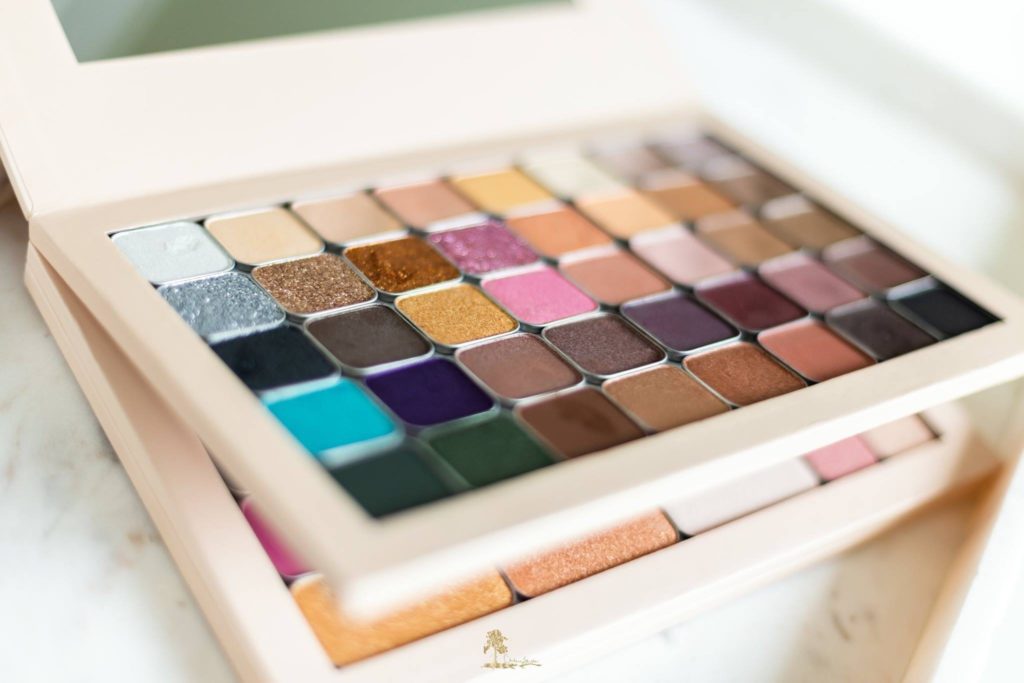 No More Wasted Product
Like all of Seint's makeup products, each of the Seint Eyeshadows comes in a tin that magnetizes to Seint compacts. Thus, all you have to do is pop the eyeshadow tin(s) in and out of the compact for an easy and customizable palette.
This also makes the replacement of colors simple and easy. You just pop out the eyeshadow tin that needs replacing, and pop in a new one. This replacement process is super convenient and user-friendly. It also saves a lot money and eliminates wasted eyeshadow products. Because now you won't have to throwaway partially used eyeshadow palettes just because your favorite color ran out. Instead, you'll just replace that single color, leaving all of your other customized shades intact.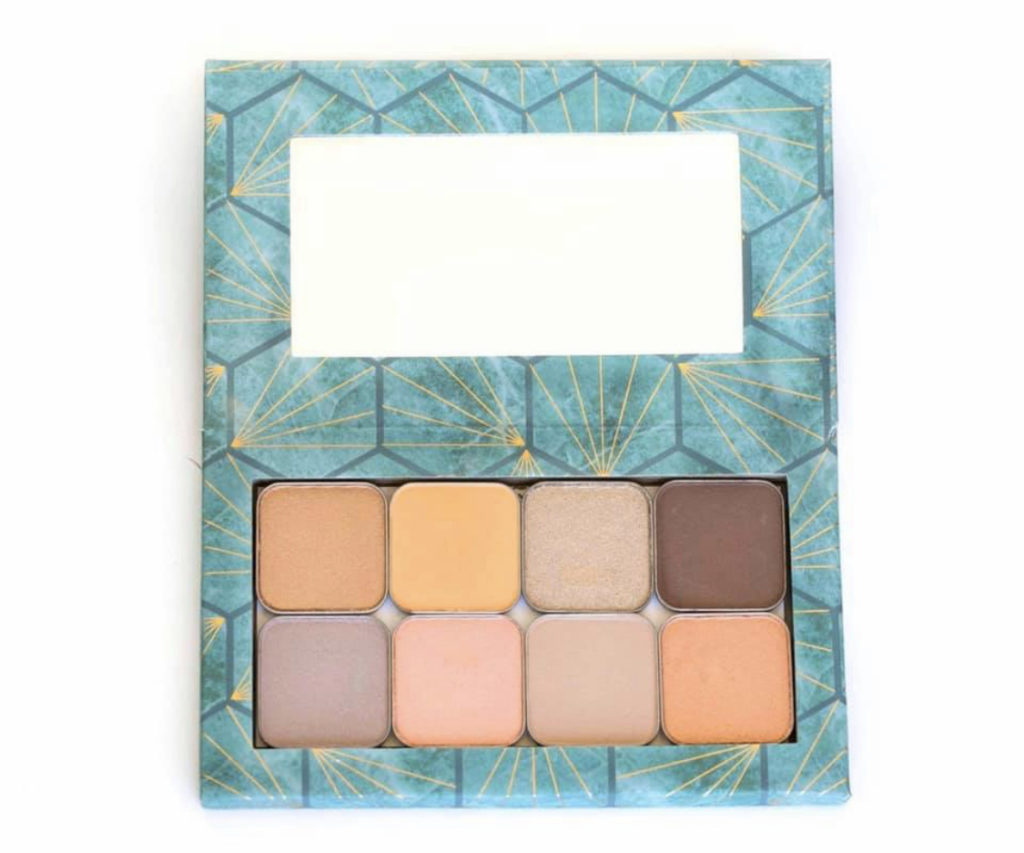 Great for Travel and Makeup On-the-Go
Seint Eyeshadows are easy to place in and take out of Seint's customizable magnetic compacts. This makes them perfect for easy travel makeup or makeup on-the-go. So if you like to have a wide range of eyeshadow colors to play with regularly, but don't necessarily want to haul a large eyeshadow palette around with you from place to place, these customizable eyeshadow palettes will be a heaven sent solution.
And swapping out compact sizes and makeup colors is a breeze! This is because all of Seint's makeup comes in tins that magnetize to their compacts. So all you have to do is pop out the few colors you will be needing for the day, or that you want to take with you while traveling, and place them in one of Seint's smaller compacts for simplicity and convenience.
So are you ready to build your own customized eyeshadow palette with Seint? Just click below to get started!
Seint Eyeshadow Swatches
For a better idea of what each of these shades look like, check out the swatches below.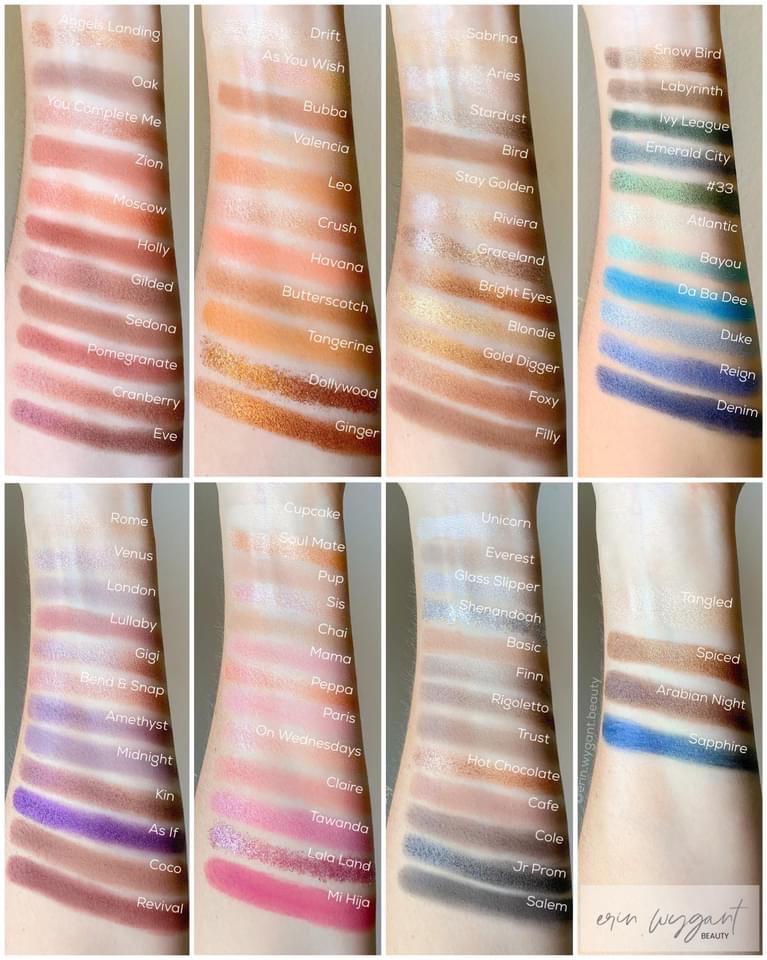 SEINT EYESHADOW SCHOOL: Quick and Easy Eyeshadow Application Tutorials
Windshield Wiper Eyeshadow Application
Wash Eyeshadow Application
Two Tone Eyeshadow Application
Smokey Eye Eyeshadow Application
Ombre Eyeshadow Application
Halo Eyeshadow Application
Deep Crease Eyeshadow Application