Seint is a makeup line that is sold online. It is not sold in any stores. So if you are wondering where to buy Seint makeup, you must go through the Seint Website. Because Seint does not have any retail locations, Seint offers a 30-day money-back guarantee on all of their products, as well as a 60-day exchange policy.
Seint is also a direct sales company. This means that women who are independent artists of the company sell the makeup, like me. However, you cannot buy Seint makeup directly off of an independent artist (person to person). You must still use the artist's replicated Seint website in order to purchase the makeup online.
Once you are on the website, you will have the option to "Shop". This will list all of the items in categories. You can then select individual items to place into your shopping cart. Once you have selected the items you want, you can head to the checkout. You will then receive a prompt to select a use a compact credit to go towards your purchase of a compact if your purchase qualifies you for one. Once your compact has been selected, you can then proceed to pay for your items.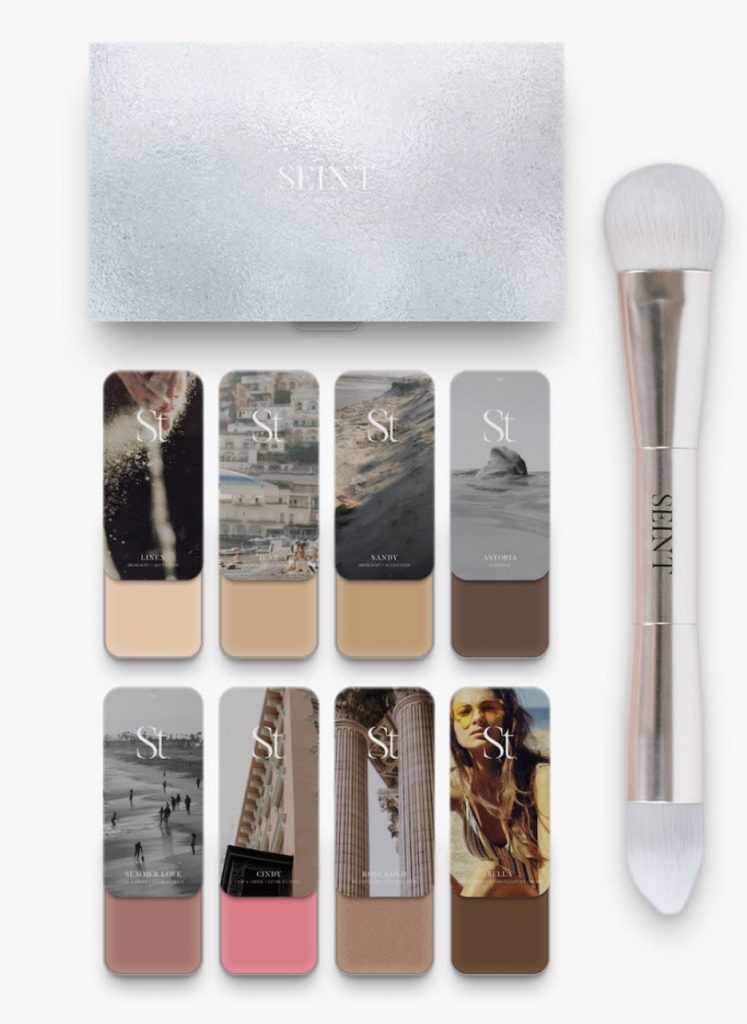 There will be a drop-down menu at the top of the screen that says "Is this for a party?", just before you submit your order. Be sure to click on that drop-down menu. Once you click on it, scroll down to the bottom. Towards the bottom, you will see a party that is named after the current month and year. For example, if it is February 2022, you will see a party called "February 2022". Select that party, and then proceed to hit the "Place Your Order" button. ***While this party selection step is optional, it is extremely helpful to me as an independent artist with Seint. I always appreciate when my customers are willing to do this simple extra step to assist me in my business.
Another option for purchasing on the site is to select "palette builder". This option allows you to build a palette, by selecting the size and design of the compact you want, and then visually placing the colors that you choose inside of the compact. This allows you to see how it will all fit inside the compact, as well as what room will be leftover if any. You can still qualify for a FREE compact or compact credit when using the palette builder, as long as you purchase the correct number of tins. Otherwise, you will be charged separately for the compact.
If you find that the website is overwhelming to navigate, you can always reach out HERE to ask for help setting up your Seint order. Your account and cart can be created for you so that all you have to do is log in and enter your payment information at checkout.
Seint has made buying Seint makeup easier than ever with their Pre-Built Collections. Each of these collections comes with everything you need to get started with Seint. You can learn more about these collections HERE.