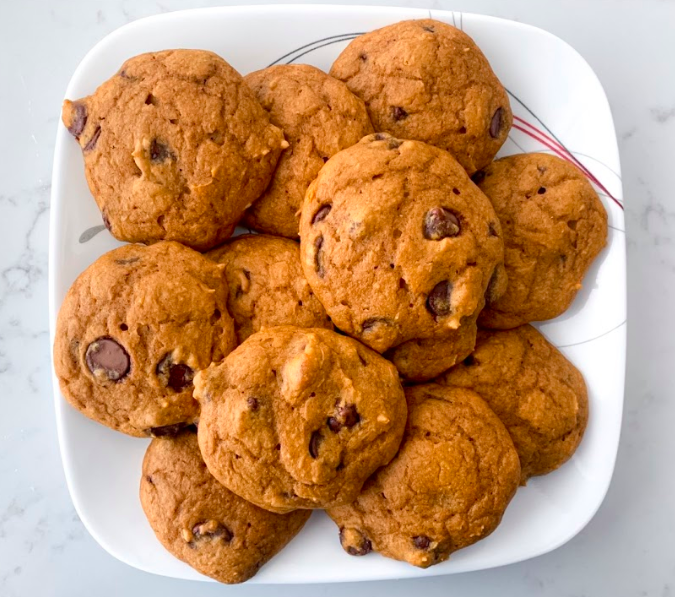 As soon as that first chill in the air arrives, we are all craving pumpkin. But did you know that pumpkin puree is available year round at the store? Yeah, I didn't either. But I guess that is because I have a hard time imagining myself craving a slice of pumpkin pie when it's 100 degrees outside.
One of my favorite recipes to make in the fall are these 5 ingredient Chocolate Chip Pumpkin Cookies. Probably my favorite thing other than the ease of this recipe, is that I don't have to purchase all of the necessary and expensive fall spices: ginger, clove, nutmeg, etc. Because let's be honest, those spices will sit in your cupboard until next year when you be keeping your fingers crossed they haven't expired yet.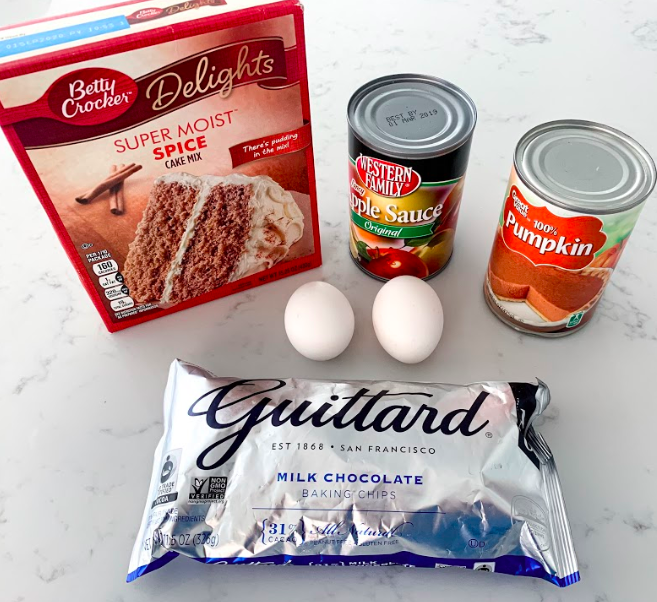 So save yourself the hassle — and money — and try out this recipe! All you will need for these cookies are: packaged spice cake mix, apple sauce, 15oz can of pumpkin puree, 2 eggs, and of course chocolate chips. I personally only ever use milk chocolate chips, because I am not a fan of dark chocolate, but if you prefer semi-sweet chocolate chips, then go for it!
And then all you have to do is mix all of the ingredients together, minus the chocolate chips. Once all ingredients are mixed together, add the chocolate chips by folding them into the batter. The batter is going to be a little fluffier in texture, and not a stiff dough. But don't worry; once they are cooked they will still have that great texture you are used to!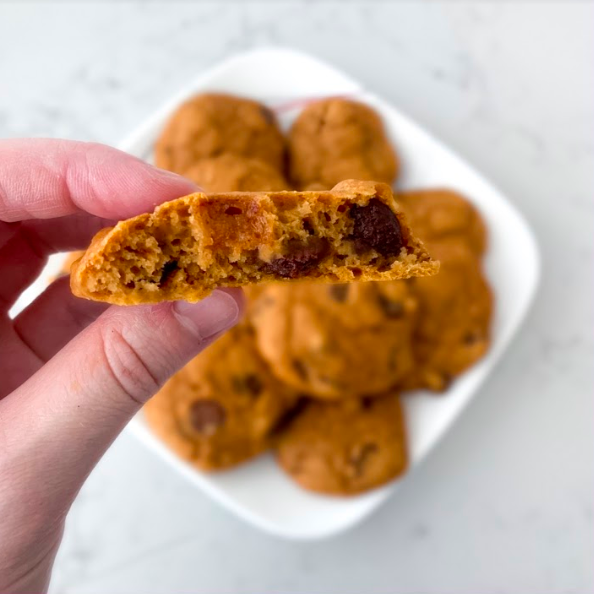 Spoon your batter onto a greased cookie sheet and bake at 375 for 12-15 minutes.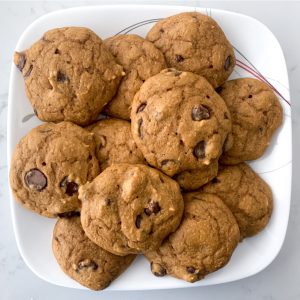 5 Ingredient Chocolate Chip Cookies
Ingredients
1

box

Spice Cake Mix

1/2

cup

Apple Sauce

15

oz

Can of Pumpkin Puree

2

Eggs

1

Package of Chocolate Chips
Instructions
Mix first 4 ingredients together until a batter is formed.

Add chocolate chips and fold into batter.

Spoon batter onto greased cookie sheet.

Bake in 375 degree oven for 12-15 minutes.