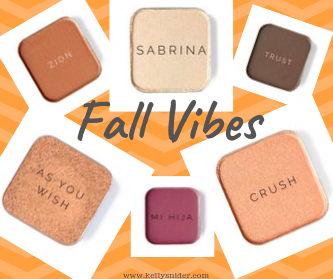 As you may know, I absolutely love Seint Beauty and have loved being an artist for this company as well. And with fall finally here, it is time to change up your makeup look! We are putting away the brighter colors of summer and breaking out the cooler and more bold colors of fall.
I love playing around with different eyeshadows colors and seeing what fun combinations I can come up with. So I thought I would share one of my favorite fall eyeshadows looks with you. It's easy to create and has been on repeat for me the last couple of weeks.
But before we dive into this pretty fall eyeshadow look, if you would like help picking out colors and would like a free color match, please reach out because I would love to help!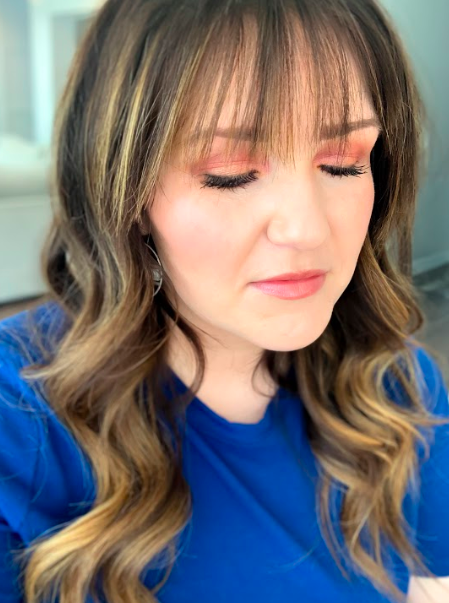 Okay, now let's jump into this look! I almost always start off any eyeshadow look by going into my crease first. For this look, I use the eyeshadow color Zion, which is named after the beautiful red rocks of Zion National Park, which happens to be in my home state. Maybe that is why I have such a soft spot for this color. Well, that and it is a stunning color!
When I apply this color, I use a windshield wiper motion to deposit this color into the crease, and I use the larger end of the Seint Eyeshadow Brush.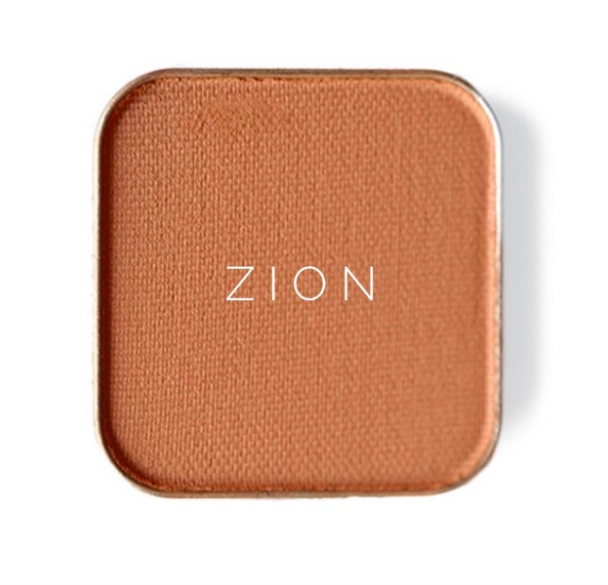 I then go into the crease with a second, more bold color, called Mi Hija, to deepen the crease color and give it more dimension. One of the cool things about this color is that 100% of the profits from the purchases of this color go towards Seint's Foster Care Foundation.
I like to make sure that this color is placed on the lower half of the crease, on top of Zion, while still leaving the top portion of Zion untouched. I use the small end of the Eyeshadow Brush for this more precise placement, but still use the windshield wiper motion to create it.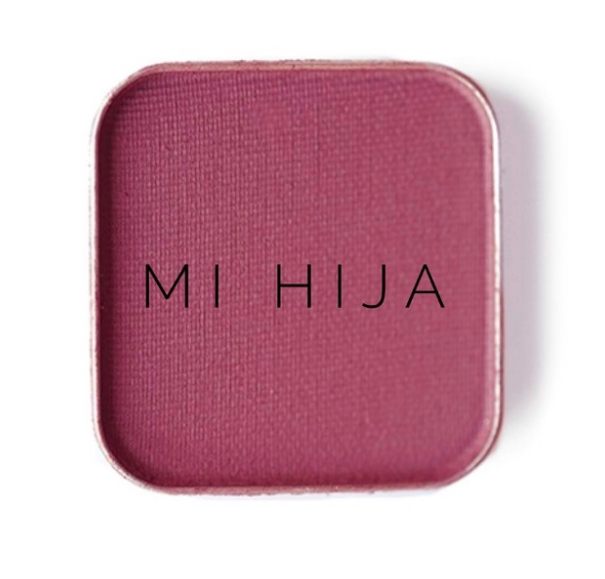 On the outer ¾ of the eyelid and underneath the eye along the lower lash line, I used the color Crush. This color is a warm orange, with a slight shimmer to it. I love this color and try to keep it the rotation regularly because it pairs so nicely with so many other colors! I applied Crush using the small side of the Smudge Brush, and I made sure to pack the color on my lid, and then used whatever color was leftover and ran it gently beneath my lower lash line.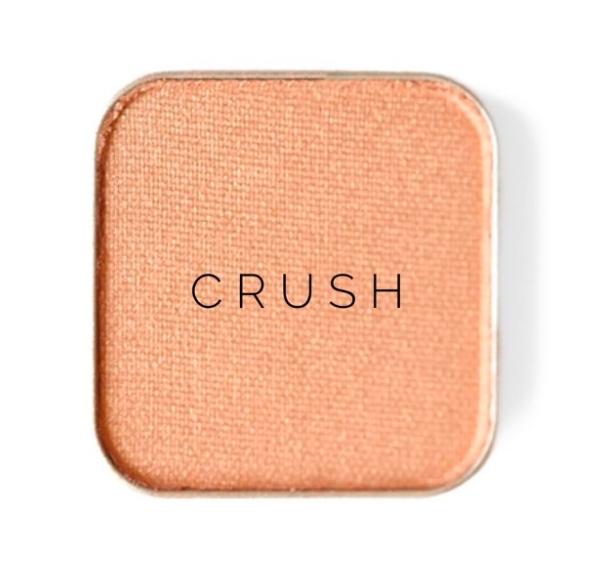 And then on the very inner corner of the eyelid, I used the color As You Wish. This color has almost an iridescent sheen to it. And similar to how I placed Crush , I used the small side of Smudge Brush to pack on this color.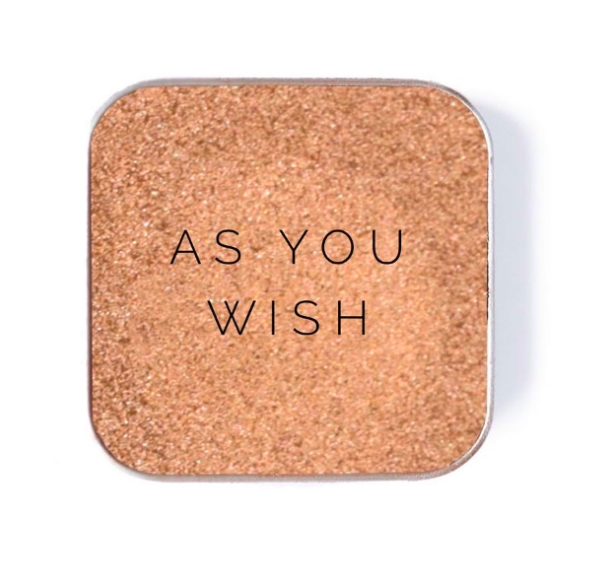 On the brow bone I used the color Sabrina. If you don't already own this color, you need to be sure to add it to your eyeshadow collection right away. It is a perfect base color for pretty much every eyeshadow look you are trying to create. I used the large end of the Eyeshadow Brush to dust this across my brow bone, and above where I placed my main crease color, Zion. I also used this same brush (still the fluffy end) to blend all of the other colors together in order to achieve a uniform look and remove any harsh lines.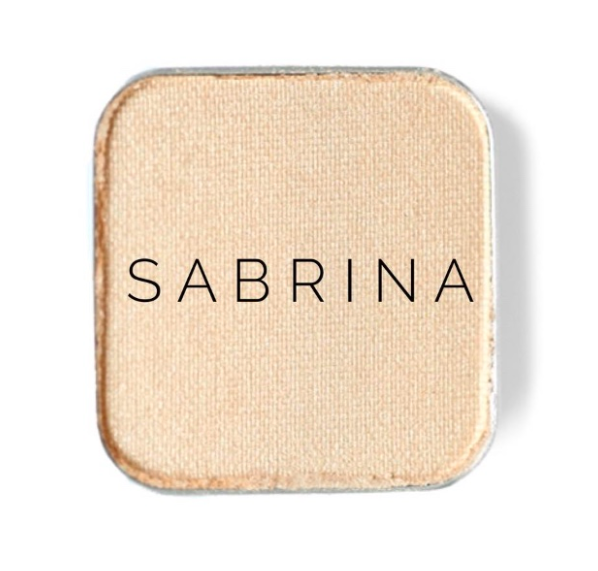 I then finished off the look by taking the color Trust and running it along the outer half of my top and bottom lash lines, using the small end of Multitasker Brush. This creates a soft eyeliner, and gives a very slight daytime smokey eye effect. It also helps tie the whole look together by adding this finishing touch.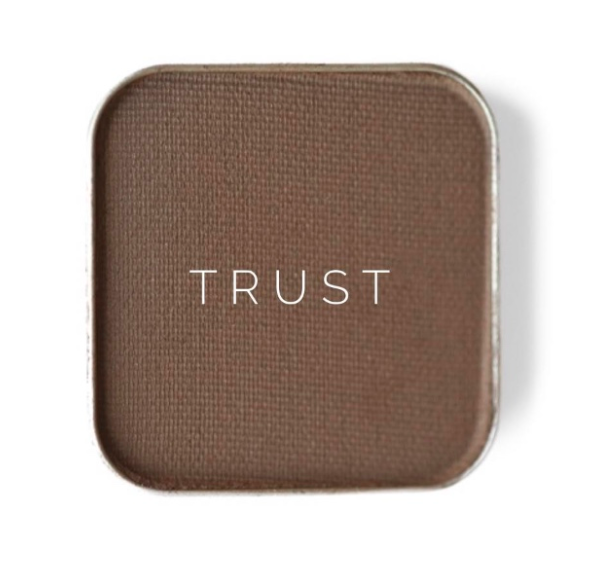 If you have any questions about achieving this look, or want to be color matched, please don't hesitate to reach out to me! That's what I am here for!