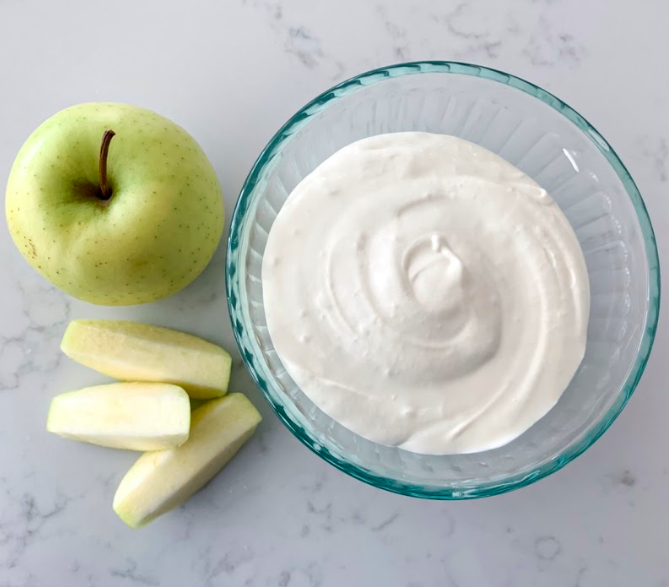 Do you have any favorite dishes that instantly transport you back to your childhood? These kinds of dishes always makes me think of that scene from Ratatouille where Anton tries the Ratatouille, and he is instantly transported back to cooking with his mother.
The nostalgia of this apple dip is heavy for me. I remember excitedly standing next to my mom when she opened the jar of marshmallow fluff, because I loved watching it spill out over the jar as soon as the seal was broken. And naturally I could not let that go to waste! So I always sat anxiously, spoon in hand, ready to "clean up" the excess marshmallow cream from the sides of the jar!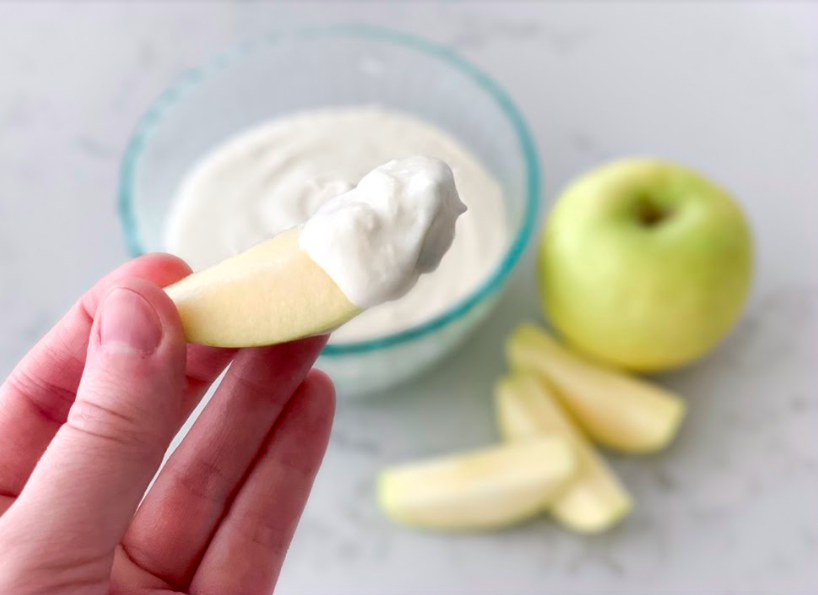 Nostalgia aside, this is a very simple recipe that will still be a crowd pleaser at any fall gathering. All you need is an 8oz package of cream cheese and a large container of marshmallow fluff. Blend together and voila! It's honestly that simple!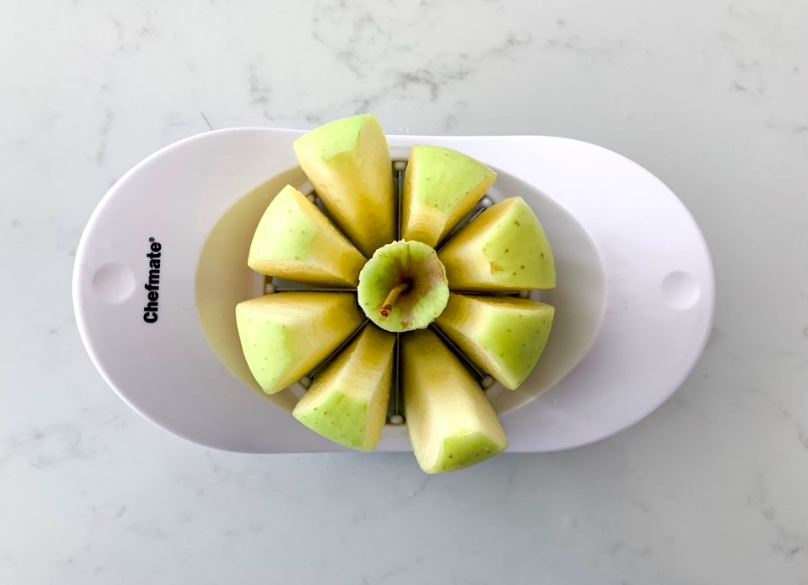 Now I personally prefer golden delicious apples. They have always been my favorite variety of apple. I think I like the balance of sweet to tart that golden delicious apples have. And I think that is what makes them pair so well with this dip. The cream cheese and marshmallow fluff pairing creates that same sweet to tart ratio, making them a match made in heaven!
Also, if you have not bought yourself an apple slicer, you are doing yourself a huge disservice. It makes slicing apples so easy, giving you perfectly cut and sized apples every single time, in one single motion. I found an amazing apple slicer over on Amazon, similar to the one I have, but on steroids. This Apple Slicer has cerated edges making it a smoother, cleaner cut every time. It also has a based that helps the cut go all the way through, so you don't have to pop out each of the individual wedges from the slicer once you've made the cut (which I always found a tad annoying… diva much?!?).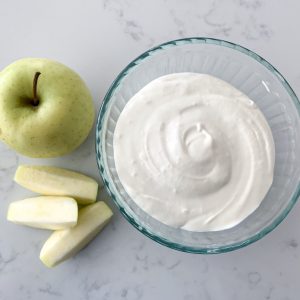 Fall Apple Dip
Ingredients
1

8oz

Package Cream Cheese

1

13oz

Jar Marshmallow Fluff
Instructions
Blend all ingredients together.
What nostalgic childhood recipes do you have? And do you have a favorite apple dip? If so, please share, because I would love to know!