Can we all just band together and say that buying Christmas gifts for kids is HARD! I mean it seems like such a simple task: purchase something loud and colorful that takes up way too much room in your house, and your kid should be happy, right?! But instead, we purchase something loud and colorful and that takes up way too much room in our house, and instead of being happy, our kid plays with it for about 20 minutes and then abandons it to go and watch TV or play with the iPad. Ugh! I don't know about you, but I am tired of buying toys that I know full-well will end up stuck on the top shelf of the toy closet, never to be played with again.
So from one mom to another, I wanted to share a handful of gifts that I have purchased for my kids in the past and have been a huge hit! They are the toys that actually get put on repeat around here, and even at times create shoving matches between my little kiddos (warning: purchase 1 to be shared between your children at your own risk). So let's dive in, and hopefully make your holiday shopping a little easer!
1.MAGNA TILES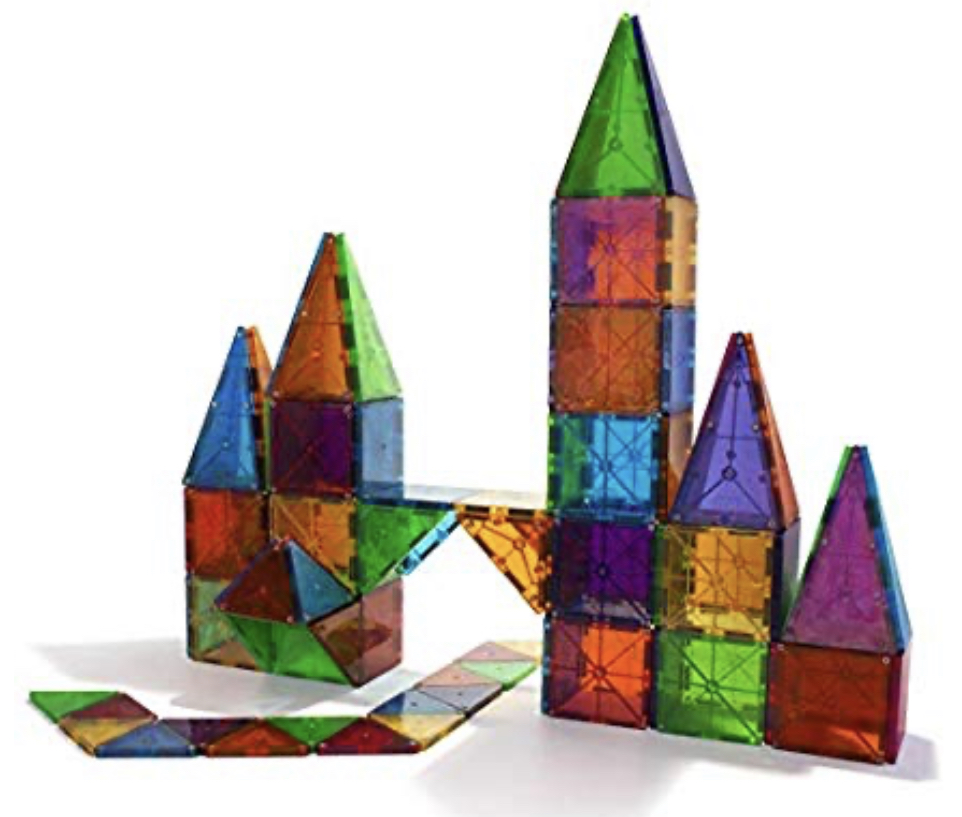 These are well worth the investment and have already paid for themselves a hundredfold. So much so, that I have every intention of increasing our supply of these so we have more to go around (remember the shoving matches I mentioned earlier?)! My younger kiddos have loved them, and even the older ones have sat down and played with them. And I always love a toy that fosters their creativity and makes them sit down and build!
2. LITE BRITE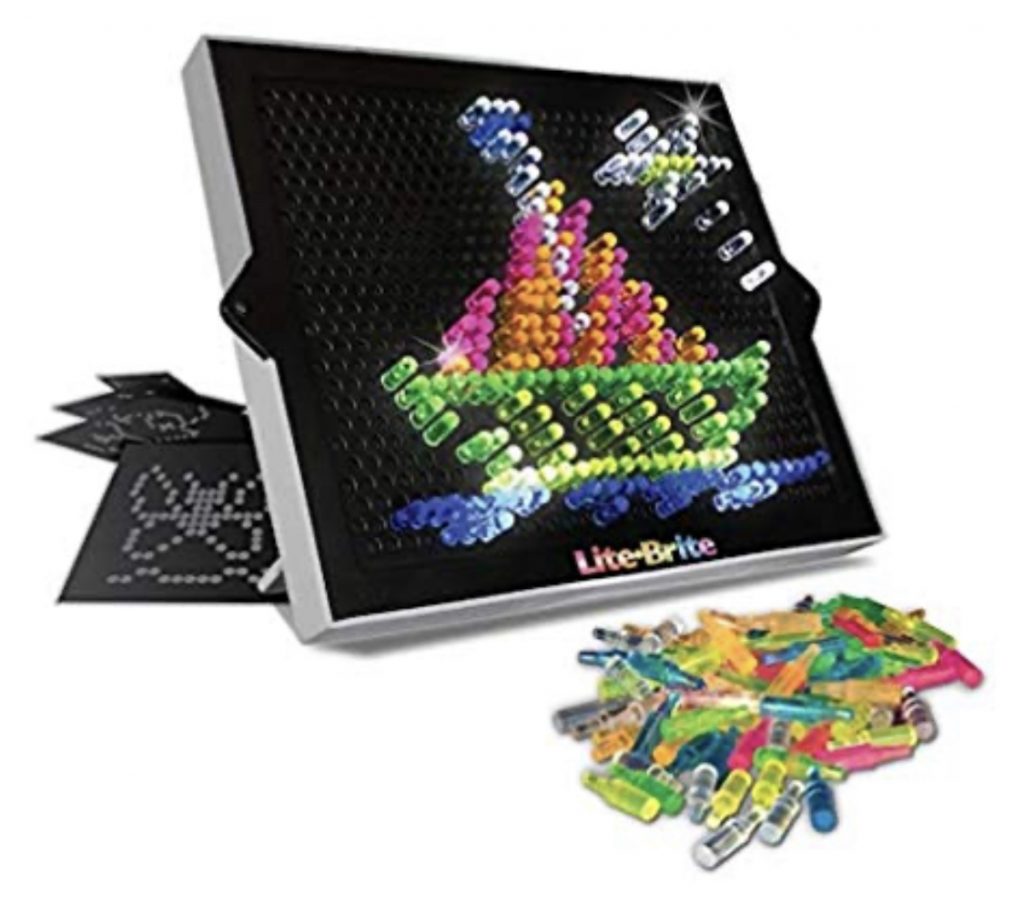 Maybe it is the nostalgia for me, but I was so excited when they started to make Lite Brites again! This toy is a classic in my book. And it's value with kids has clearly held, because my kids have had so much fun playing with it! I love watching them fall in love with a toy that I grew up enjoying myself.
3. MAGNATAB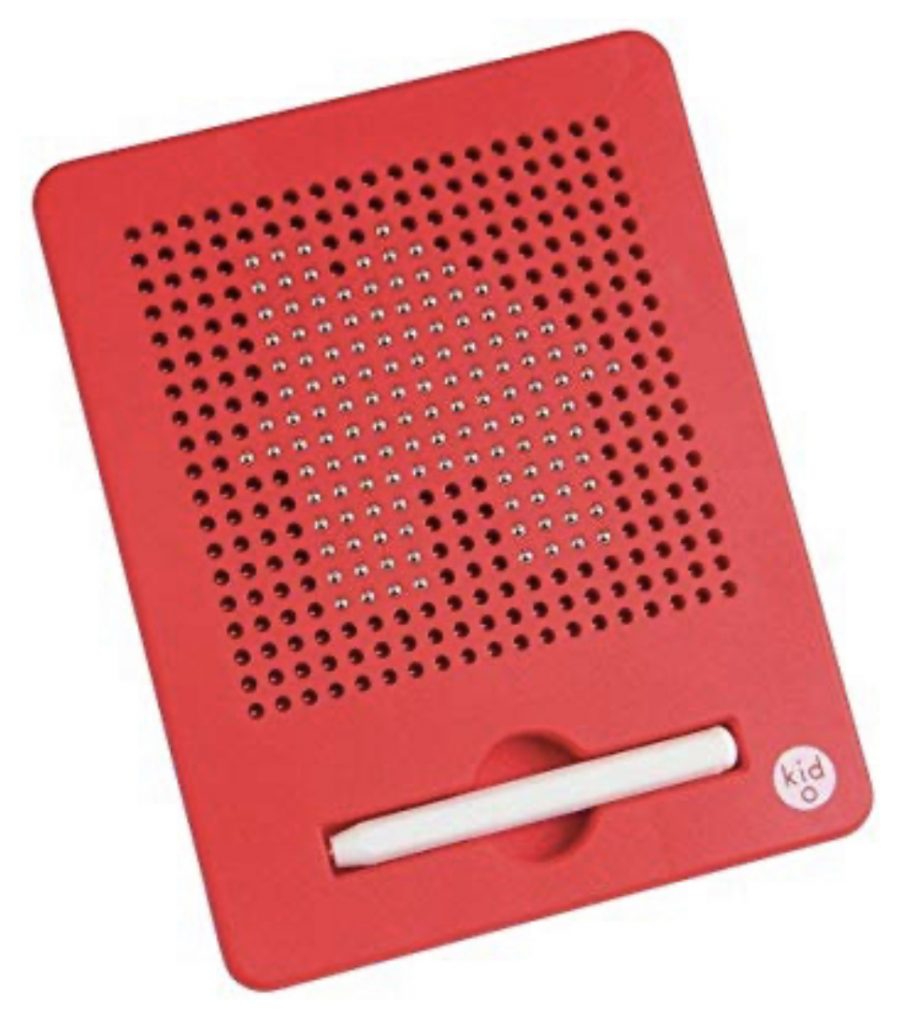 If you want something that will entertain both little and big kids alike, this magnatab will do the trick. The "pen" has a magnetic tip that pulls the little balls to the surface and then traps them inside the circle openings, allowing you to create fun images and designs. It's actually quite therapeutic, so feel free to grab one for yourself while you are at it!
4. QUICK CUPS GAME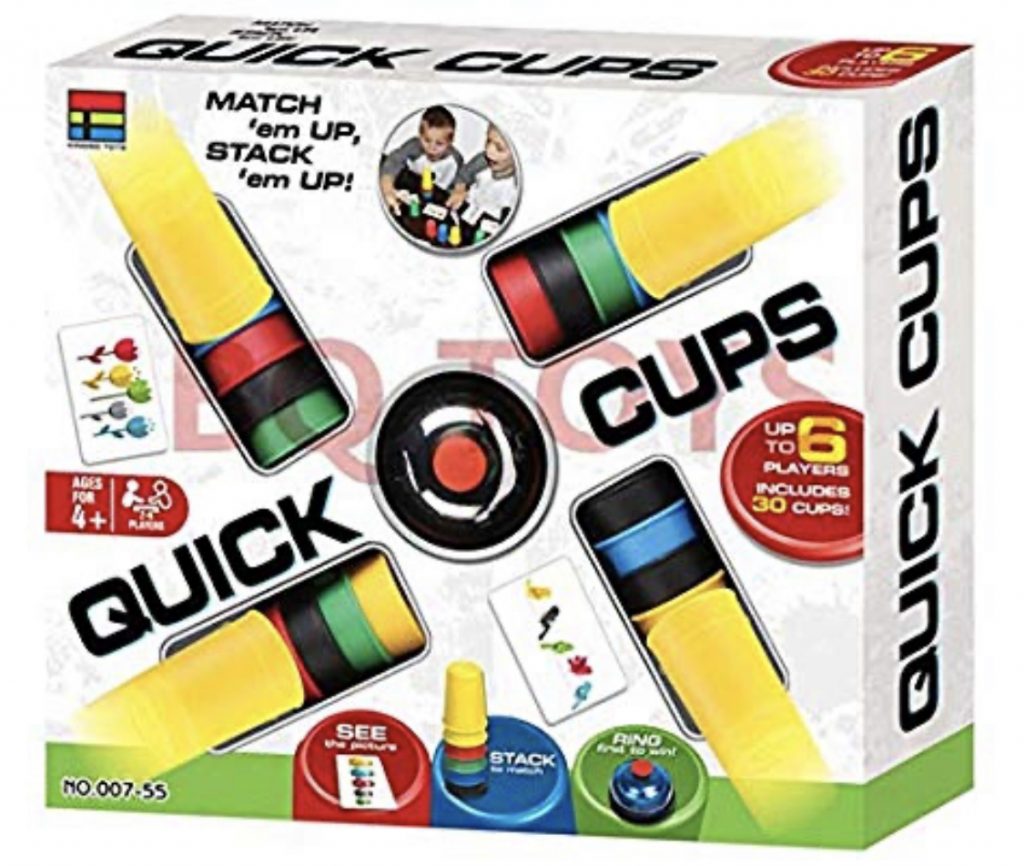 This is a fun game about patterns that can be played with kids as young as 4 years old. Each player lays out their 5 colored cups in front of them, and then a card is drawn from the deck. The card will have a pattern with corresponding colors, and the object of the game is to stack your cups in the same order of colors as shown on the card. The first one to finish gets to ring the bell and wins that round.
Word of caution though: make sure each player has a similar level of ability and skill. Otherwise you might end up with a few tears from the younger ones who "never win".
5. BATTAT TAKE-APART TOYS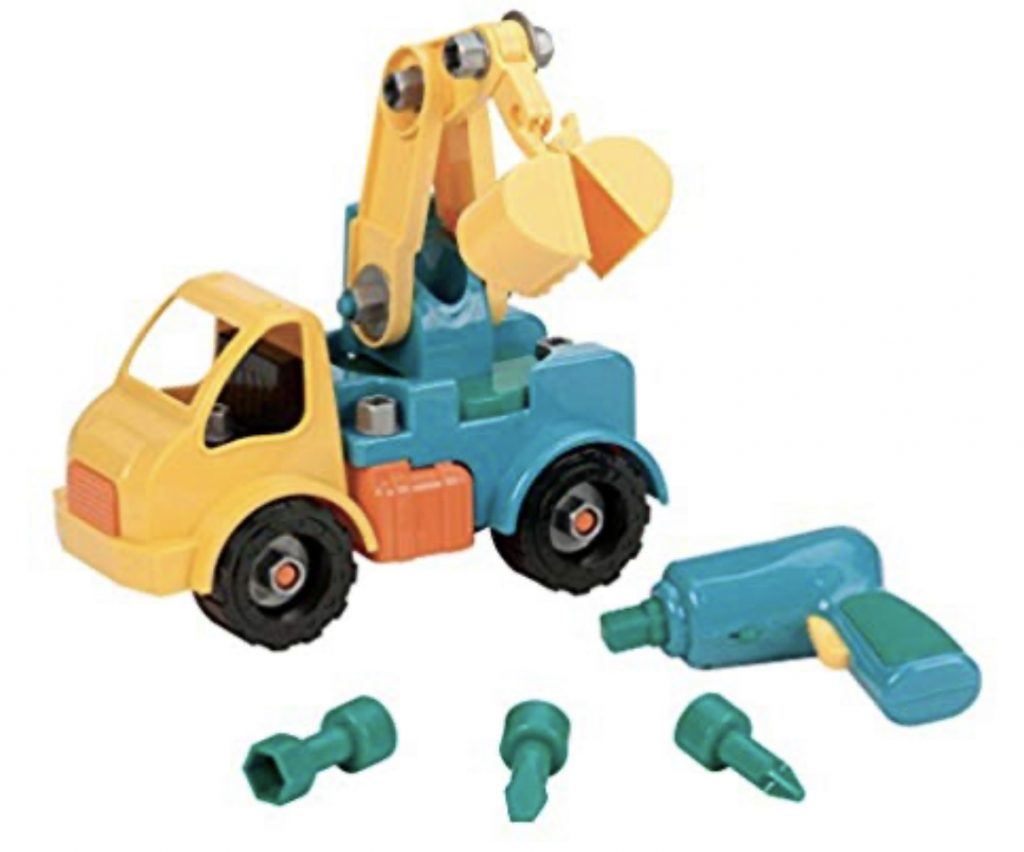 This is a toy that has stood the test of time around here. It was given to my oldest when he was 3 years old, and is now currently my 4th child's favorite toy. It is simple enough to construct, but challenging enough to make it fun and require some effort. We have bought other brands to get different designs, and frankly, they all felt cheap and were not nearly as impressive as the Battat Brand.
Battat Take-Apart Crane
Battat Take-Apart Plane
6. BLANK BOOK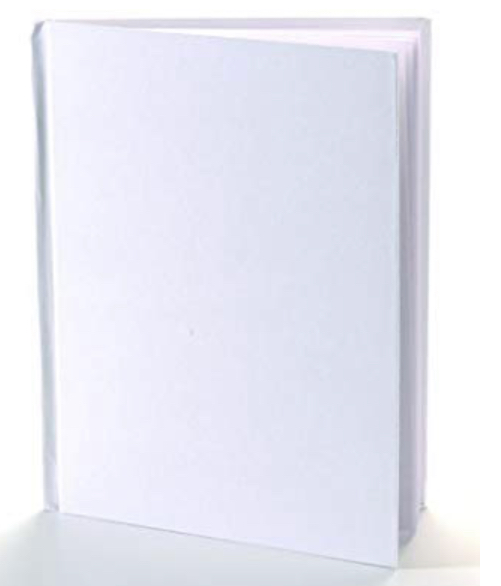 Okay, yes, I know this looks like the lamest gift ever, but hear me out! If you have a child loves to draw or write stories, they will LOVE this gift! It allows them to use their imagination and create a book of their very own! All 3 of my oldest kids have absolutely loved these, and ask for more each Christmas or Birthday that comes up!
7. KIDIZOOM CAMERA PIX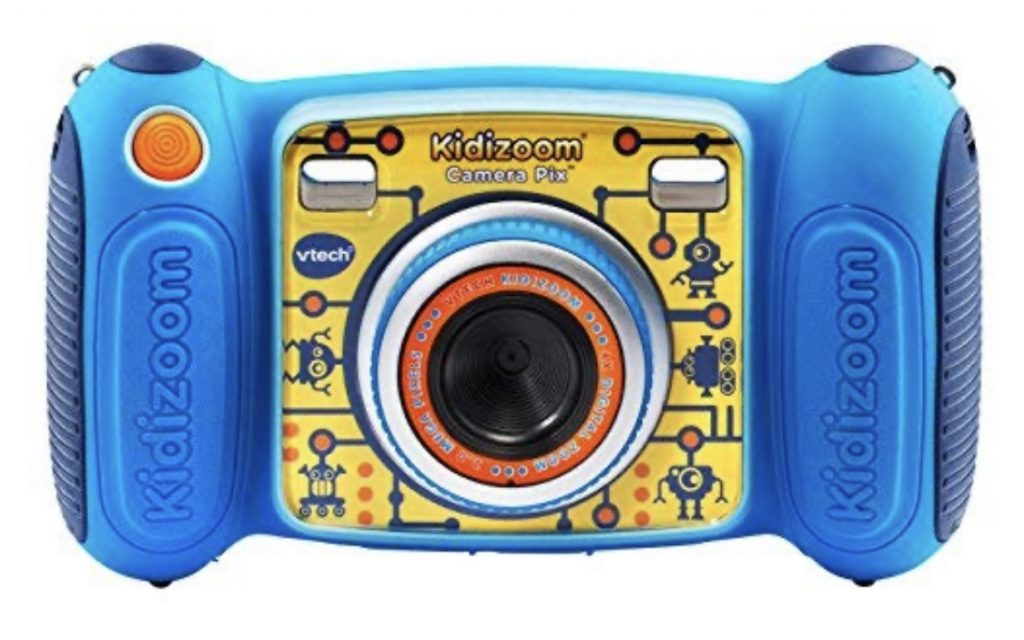 Besides being a real camera that can take real pictures and record real videos, it also includes some fun games that will keep your child entertained even longer! And it doesn't cost an arm and leg like so many of these types of toys tend to cost, which makes it even more of a win in my book!
8. ARTS AND CRAFTS SUPPLY KIT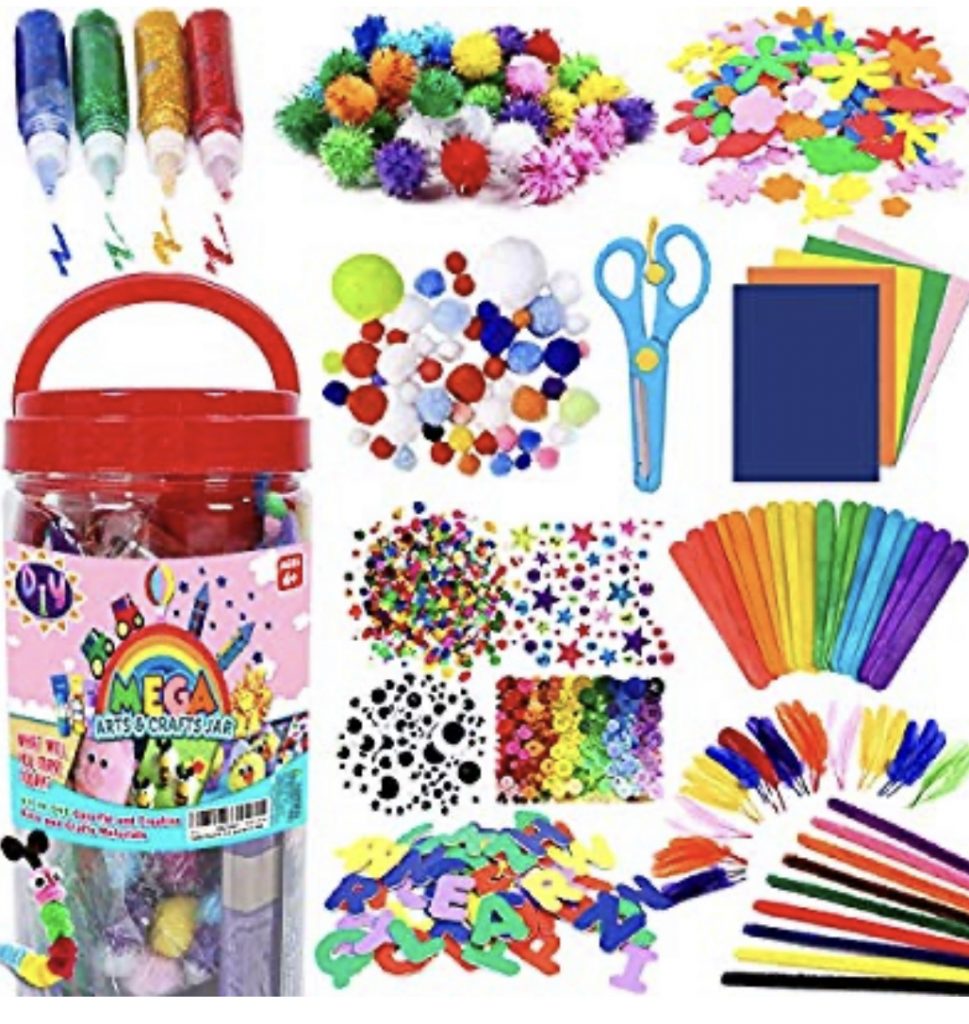 My mother-in-law bought a similar kit for my daughter's birthday this past year, and it has become much loved among all of my children. The variety of supplies allows them to come up with some very creative projects!
9. MELISSA AND DOUG CREATED BY ME! FLEECE QUILT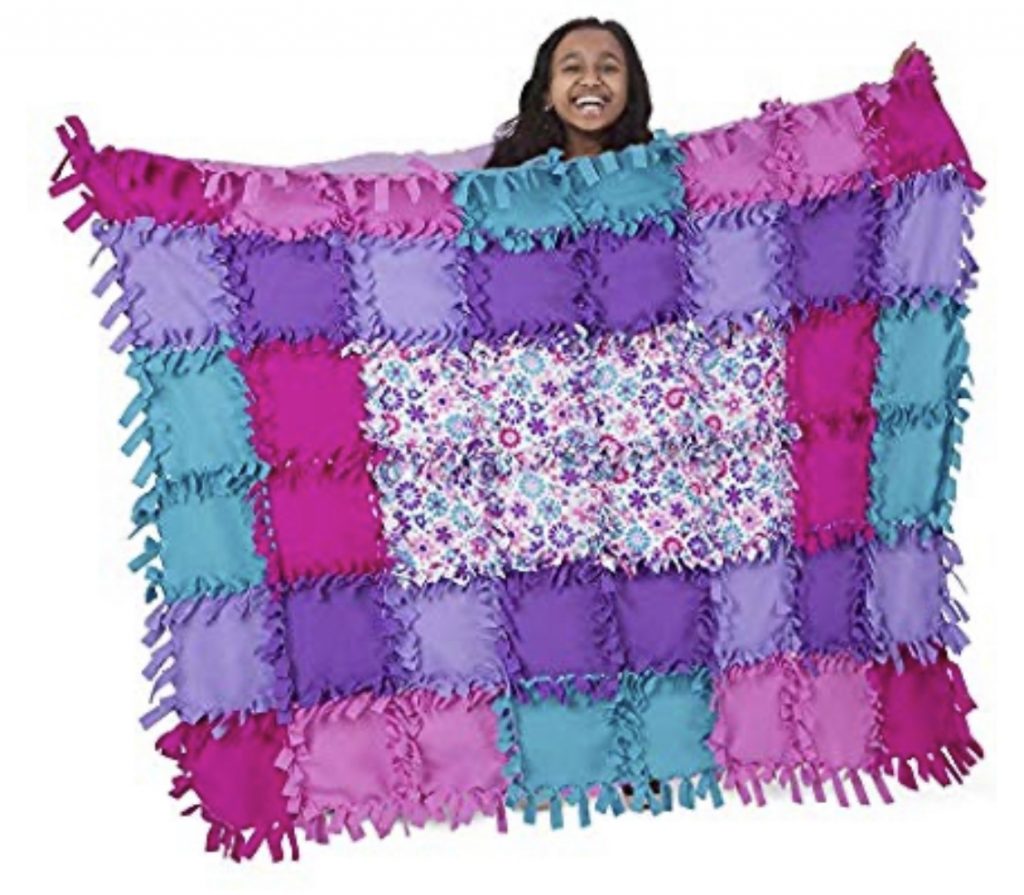 This gift not only gives your child a fun project to do, but it also leaves them with a nice fleece blanket when all is said and done! It can be a fun project to tackle together, and can also allow our child to be creative and unique by designing their own quilt pattern.
Melissa & Doug Created by Me! Fleece Quilt
10. RAINBOW SCRATCH NOTEBOOK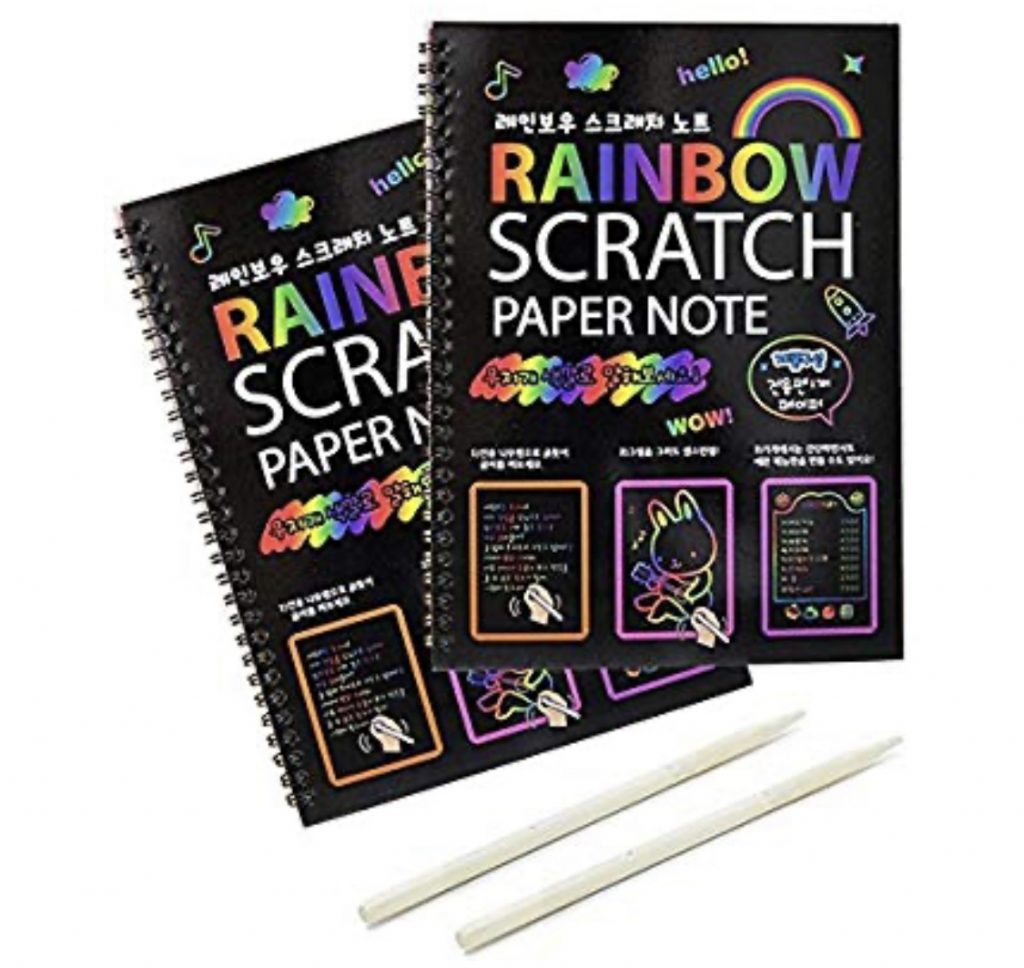 While the concept behind these is no more complex than simply drawing on a piece of paper, the unique black paper, and pencils that scratch off the surface to uncover a rainbow pattern underneath, make these extra fun and exciting for kids! And I love that you can get these in smaller sizes as well because they make a great stocking stuffer that is both fun and inexpensive!
11. ULTRA DASH GAME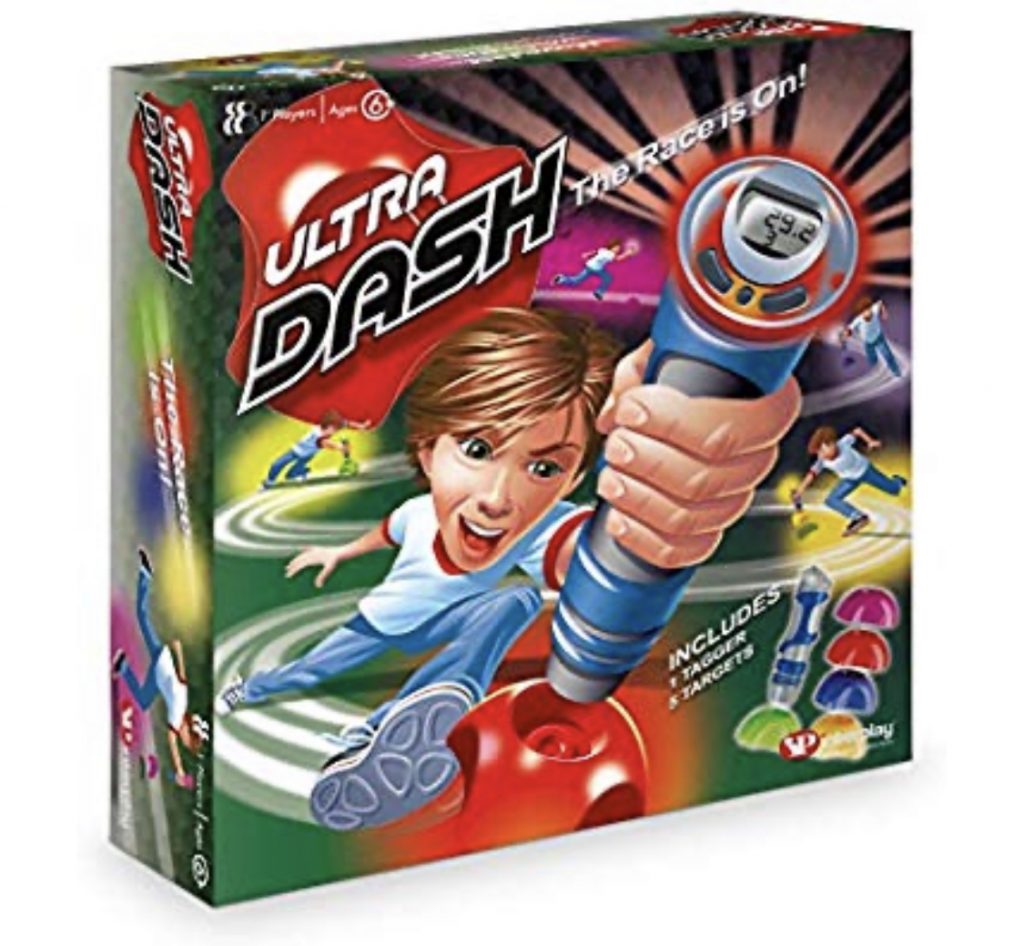 This is a fun game for both parents and kids alike. The general gist of the game is that you set out your colored targets around the room, and then as the tagger lights up a certain color, you have to run to the target with the corresponding color and click the button so a new color starts flashing. It's a fun race against time that keeps everyone active and moving in the process.
12. BUTTON ART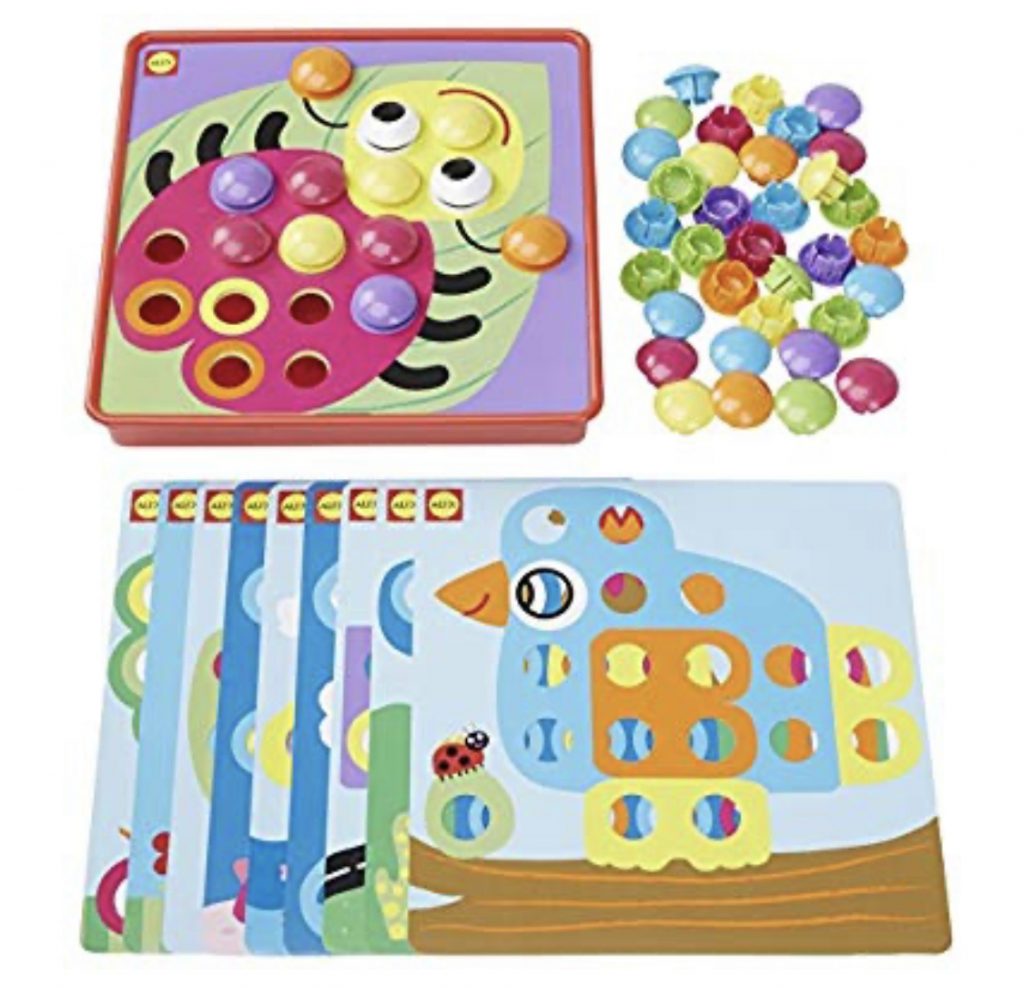 This is a fun toy that not only keeps little kids entertained, but also helps them learn their colors. And as an added bonus, the buttons are all big enough that you don't need to worry about one of them being swallowed by accident.
13. MR. POTATO HEAD MIXABLES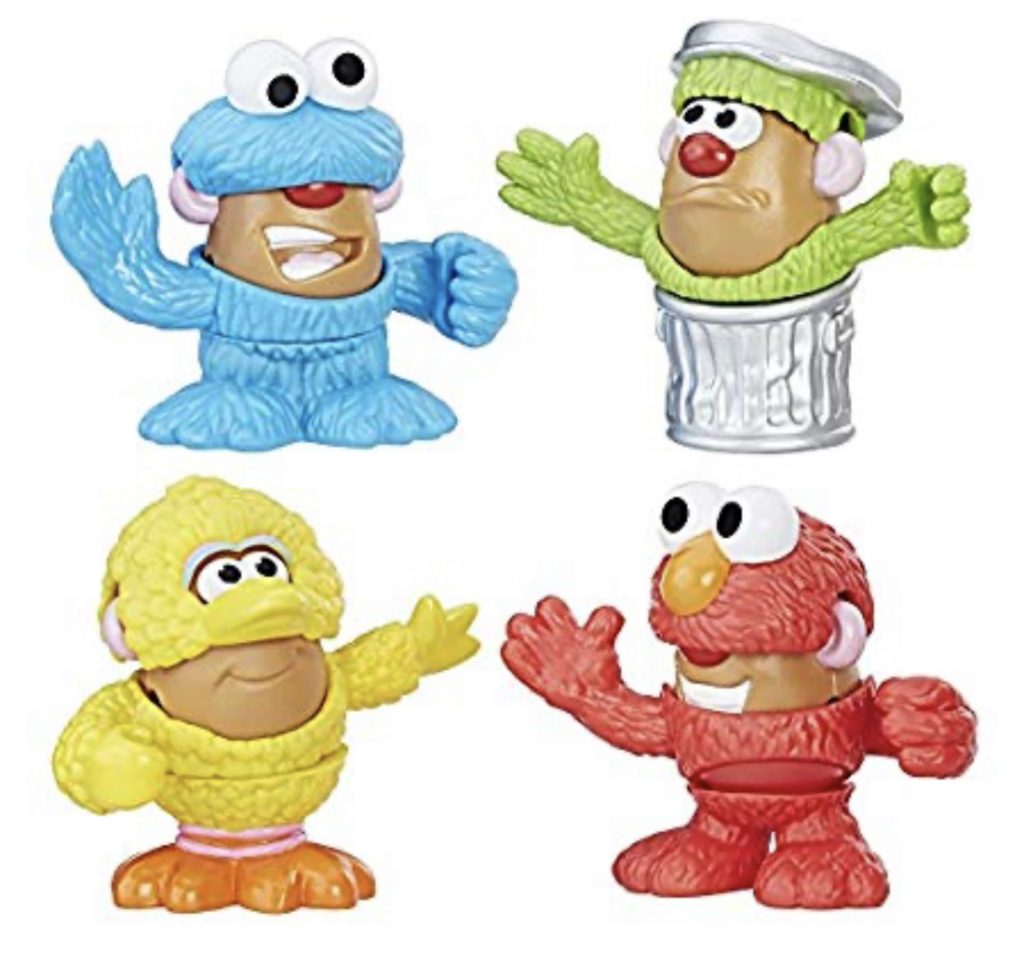 I hesitated to add this one, because they are getting harder and harder to find. I first came across a set of superhero ones at Costco a few years back and they were such a hit, I went on search for me and found these Sesame Street ones and some girl fairy and unicorn ones on Amazon. These are absolutely darling and so much fun for kids to play with, especially if they are characters or heroes your kids love! I'll link a few here, but they are currently marked at a higher price point that I think is reasonable. But with a bit more google searching, I am sure you could find some better prices.
Mr. Potato Head Mixables: Sesame Street
Mr. Potato Head Mixables: Super Heroes
14. REMOTE CONTROL CAR THAT DRIVES ON WALLS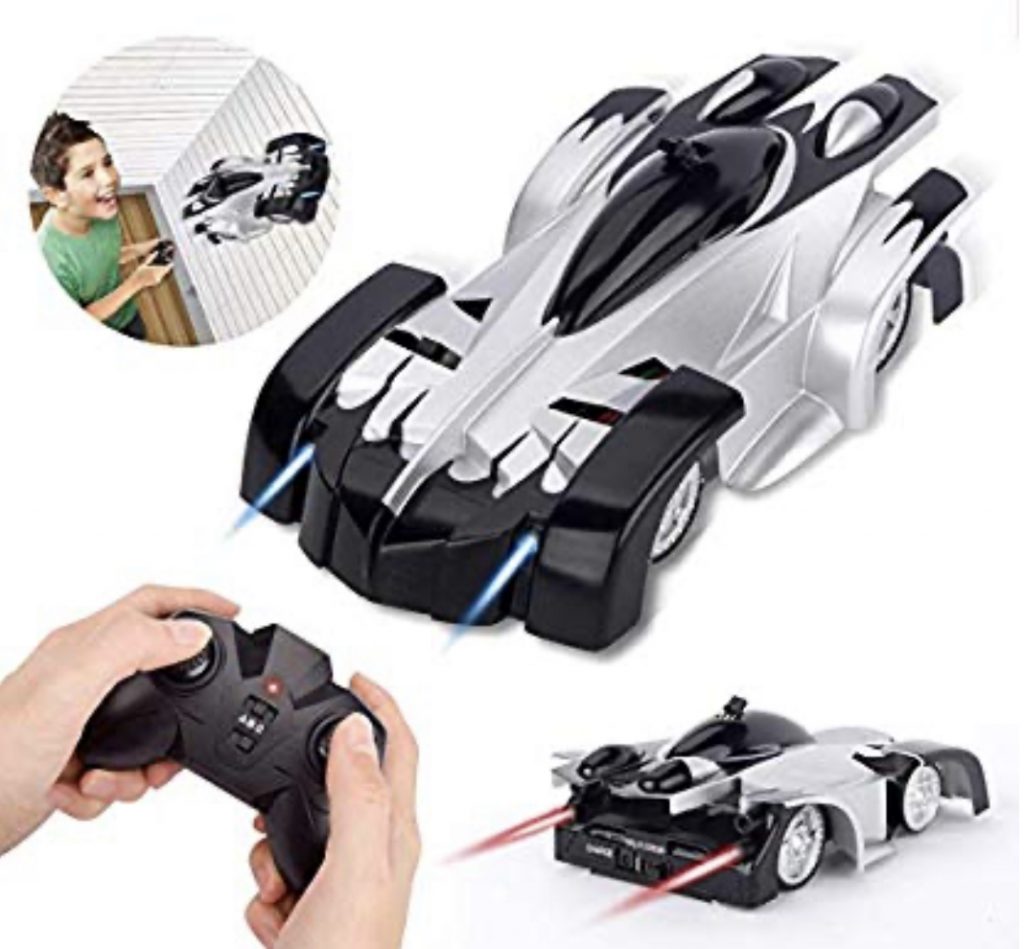 While I can't speak from personal experience about this particular toy yet, I have heard nothing but rave reviews about this toy. This remote control car can actually drive on walls! I have already snagged one for my 8 year old for Christmas this year, and I fully expect it to live up to all of the hype!
Remote Control Car (wall driving)
15. POP BEAD JEWELRY MAKING KIT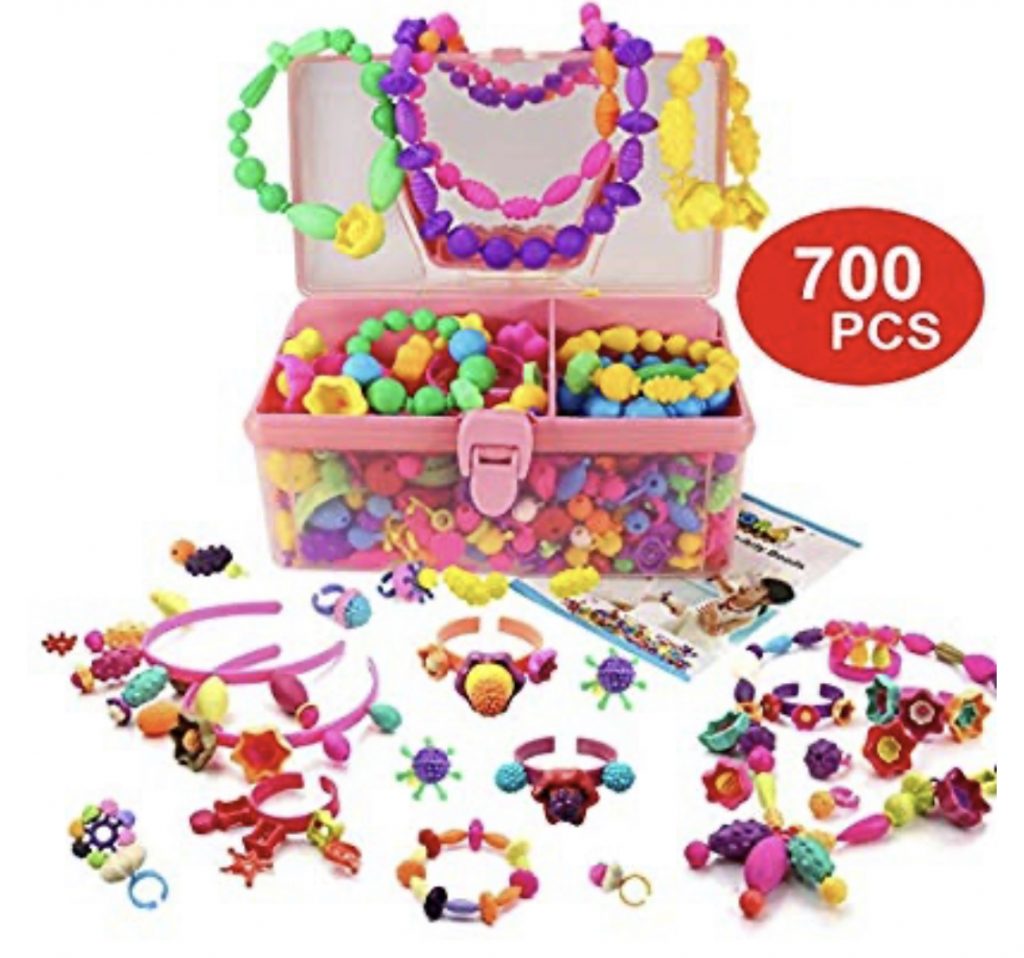 This jewelry making kit is extra kid friendly. All of the pieces pop together, making the design process much more simple and efficient than stringing beads onto a piece of yarn that keeps unraveling at the end. Each of the beads come in varying sizes, shapes, colors, and textures to make it more interesting for kids. And it also includes headbands, rings, and bracelets that are ready-made with spots to pop whatever beads you want on! Definitely a fun set for little girls to get lost in!