The holiday season is now in full swing, and with all of the fun festivities going on around us, we can't help but get into the holiday spirit in just about every aspect of our lives, including our makeup!
Seeing as how we are willing to wear ugly christmas sweaters and earrings with bells on them all in the name of holiday cheer, why not take our makeup came to the next level with some fun holiday themes, but with the distinct difference being that these are colors that can carry over after the holidays and actually look really great — unlike your battery operated Christmas sweater that will need to be buried deeeeeeep in the back of your closet until next year's holiday party.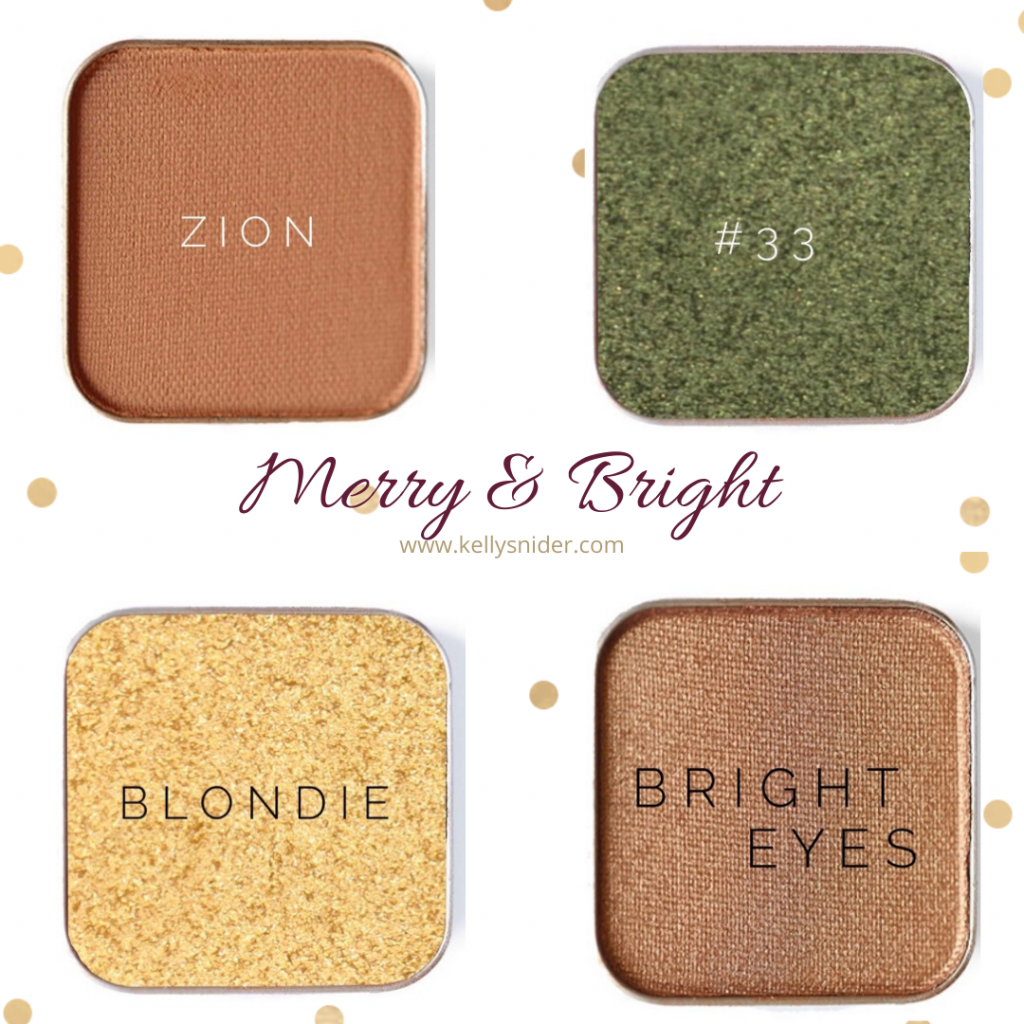 This might just be my favorite holiday combo of the lot. With Zion in the crease, Bright Eyes on the upper half of the lid, Blondie on the lower half of the lid, and #33 along the lash line, and you will have the prettiest eyes in the room!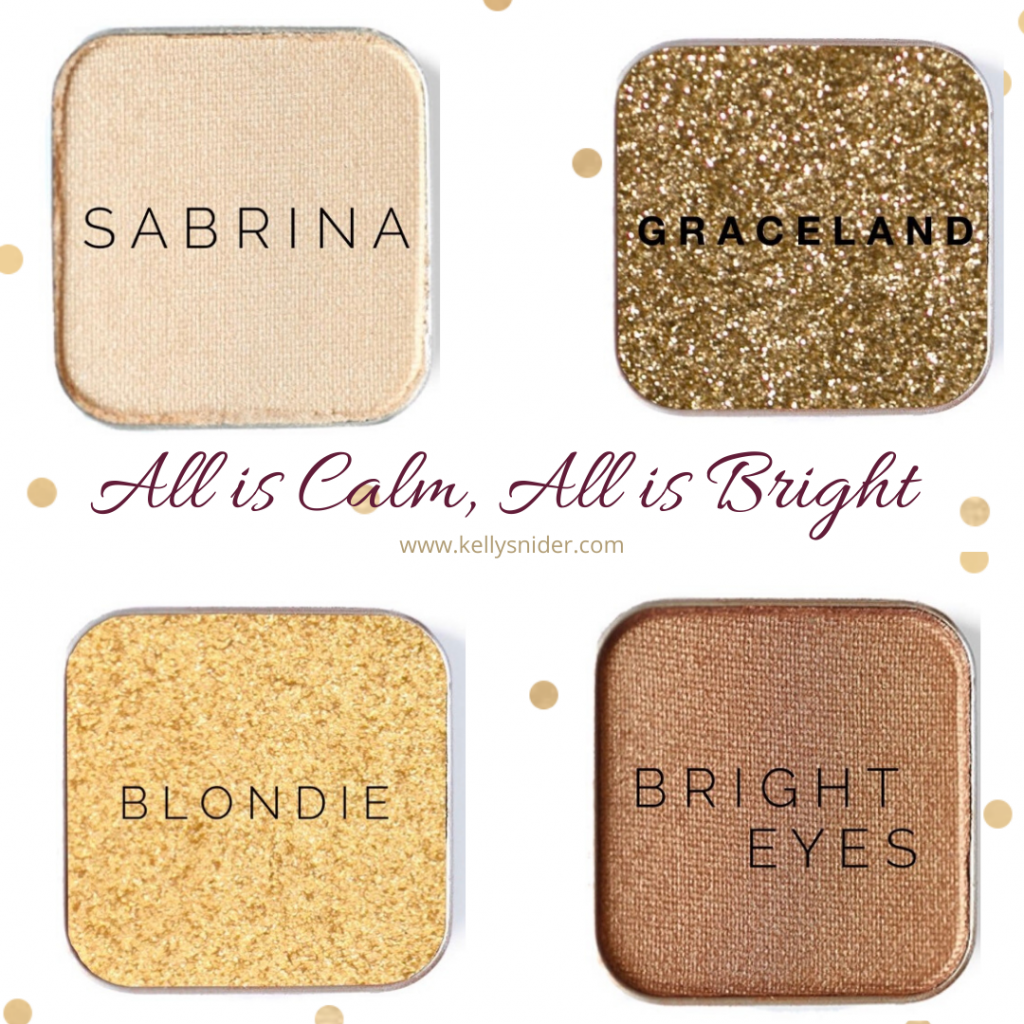 It's possible I spoke too soon, because this is another color combination I am obsessed with! The glitters and shimmers of this combo will make any eye color sparkle, and give just enough glimmery goodness for those decked out holiday parties, but without being "too much" that you can't wear it in more low-key environments.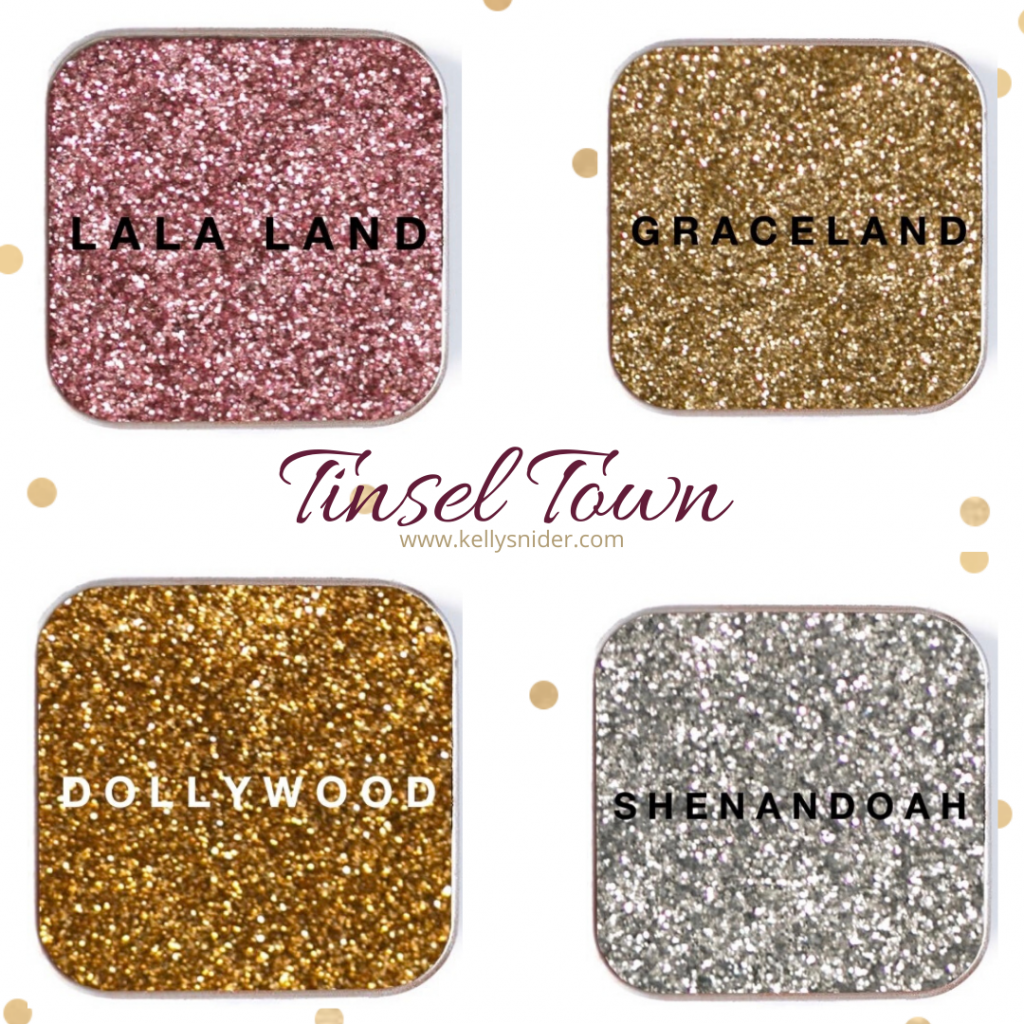 However, if you are wanting to go all out with your makeup, and make your eyes rival the star of Bethlehem in sparkle, this Tinsel Town combination should do the trick!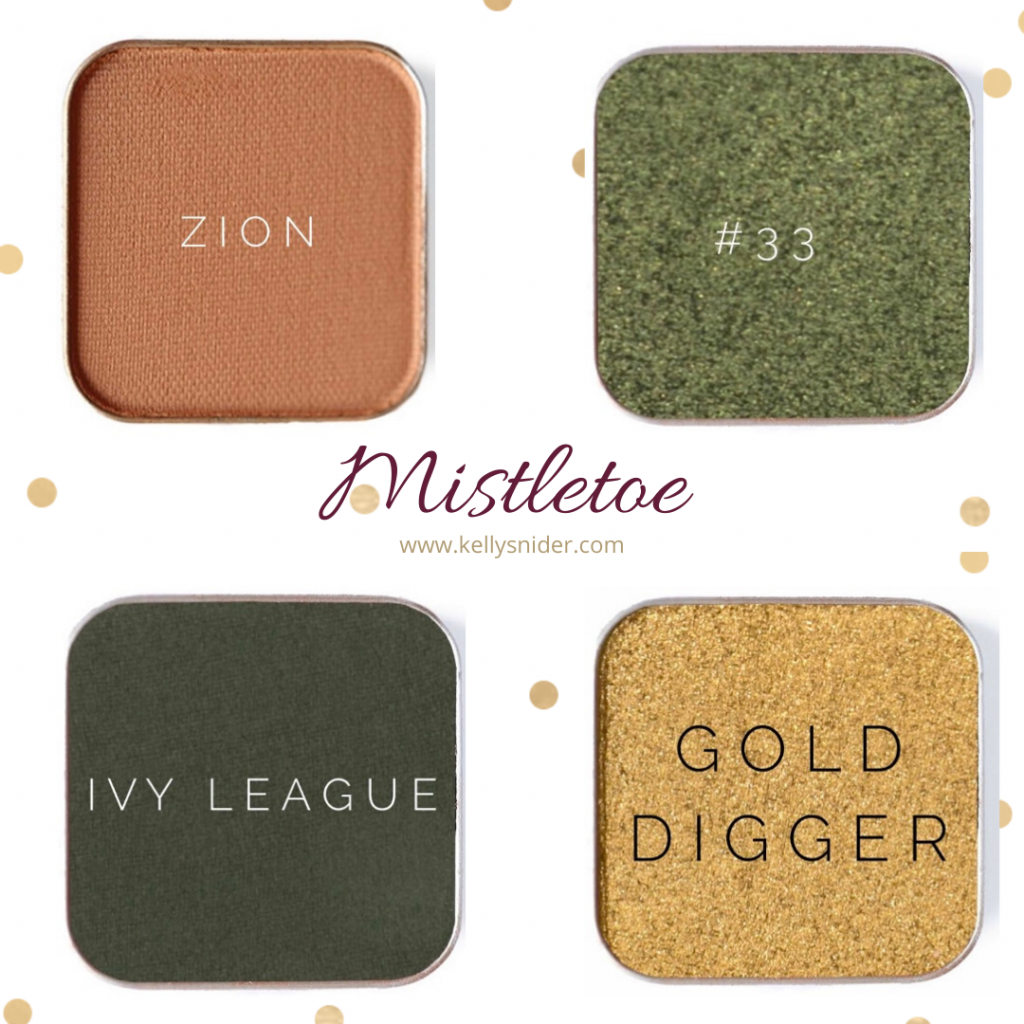 Having "Mistletoe ready eyes" is vital this holiday season! After all, your eyes will be closed if you're doing it right…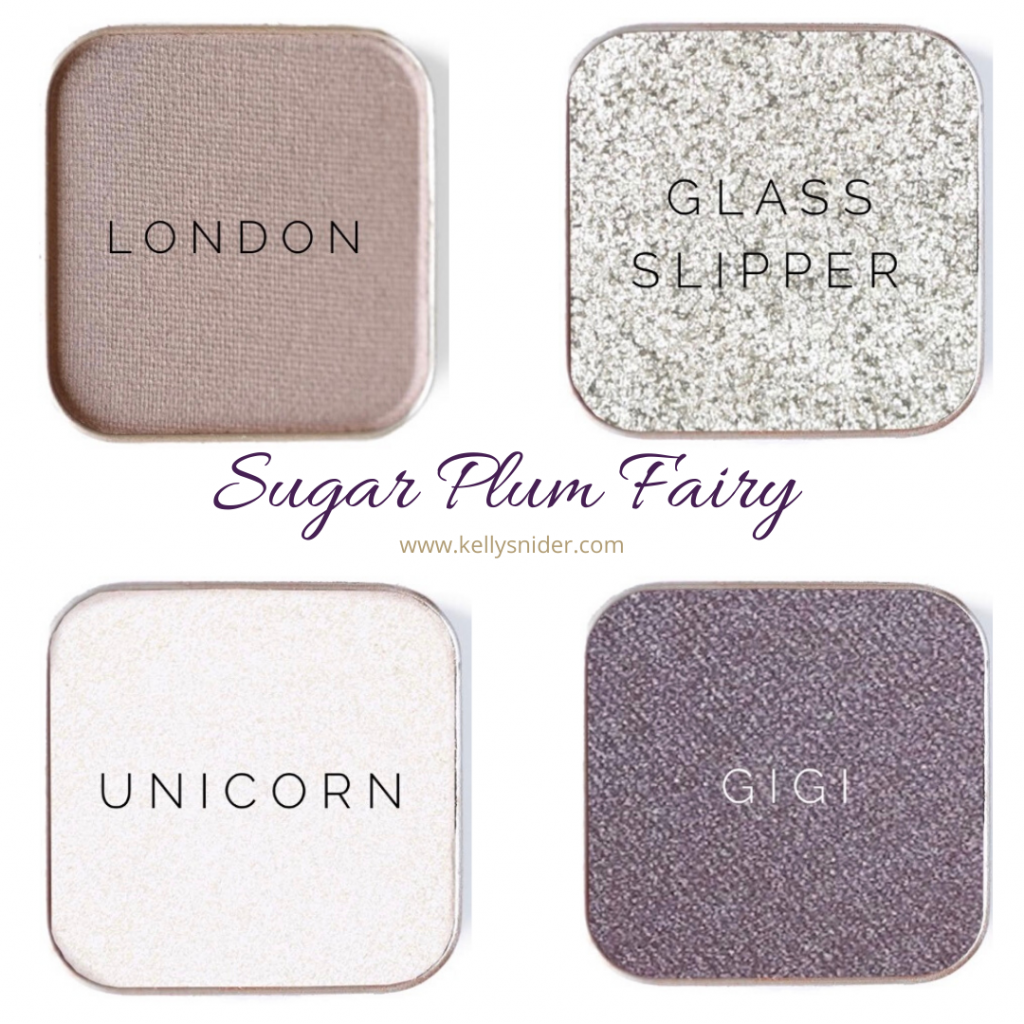 Pair this Sugar Plum Fairy color combo with a tasteful black ensemble, and you'll be the talk of the party!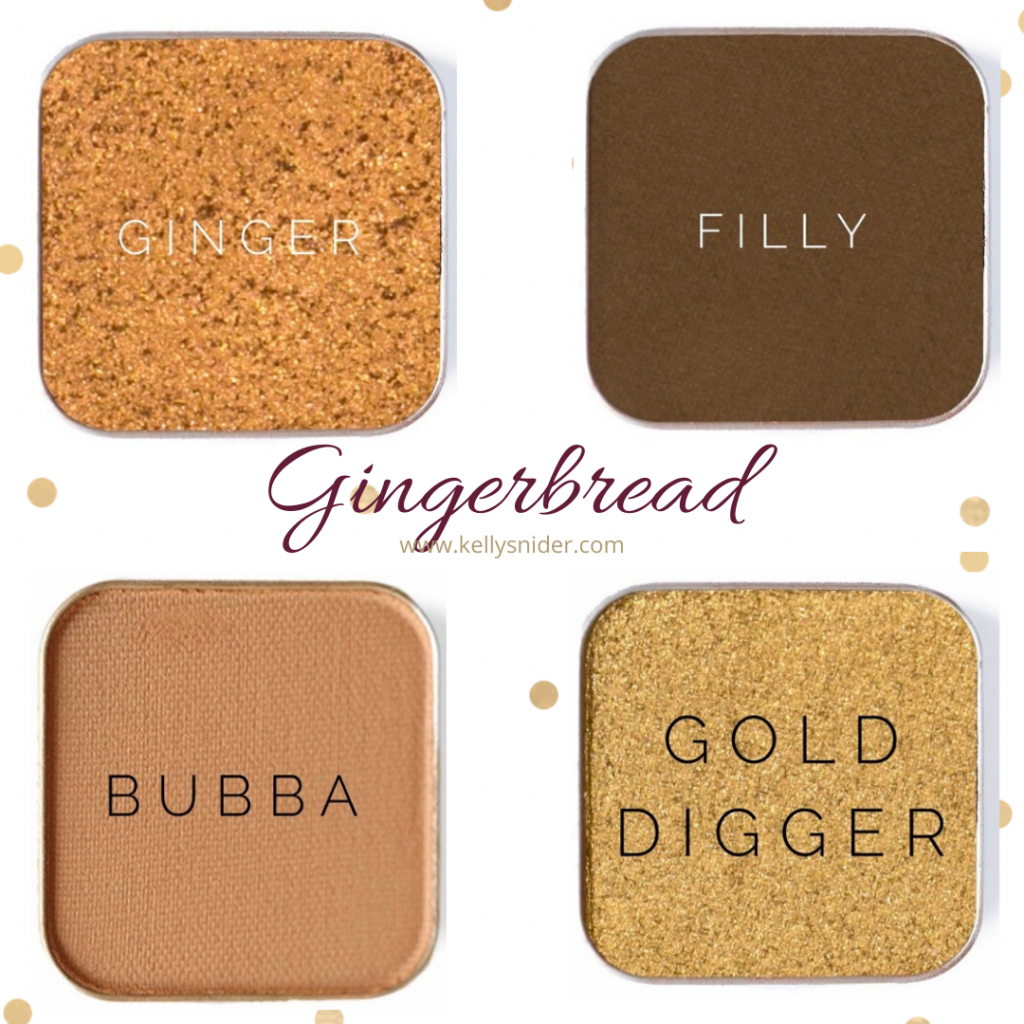 Not just for the kitchen, this Gingerbread holiday combo will leave your eyes looking warm and inviting!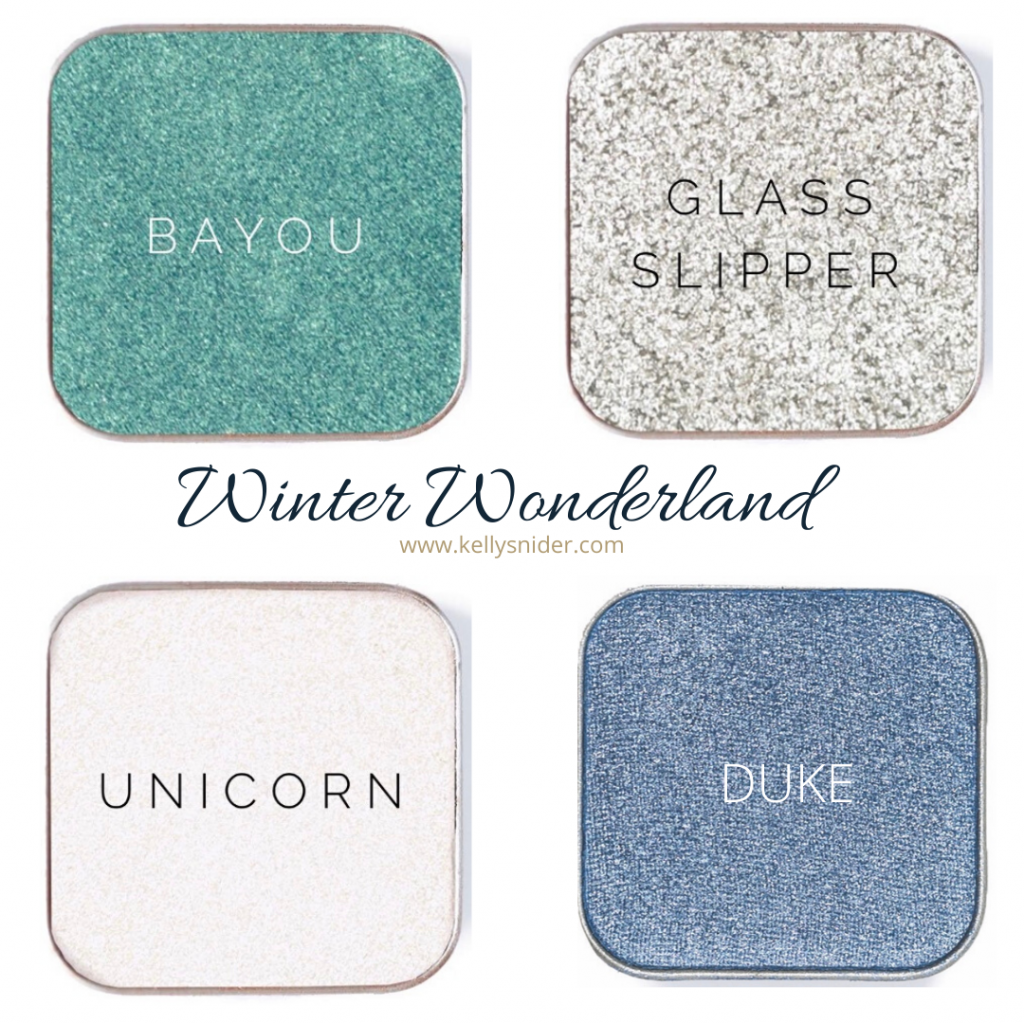 With blues and silvers slowly taking over all the red and greens of the holidays, this Winter Wonderland palette will fit right in this holiday season!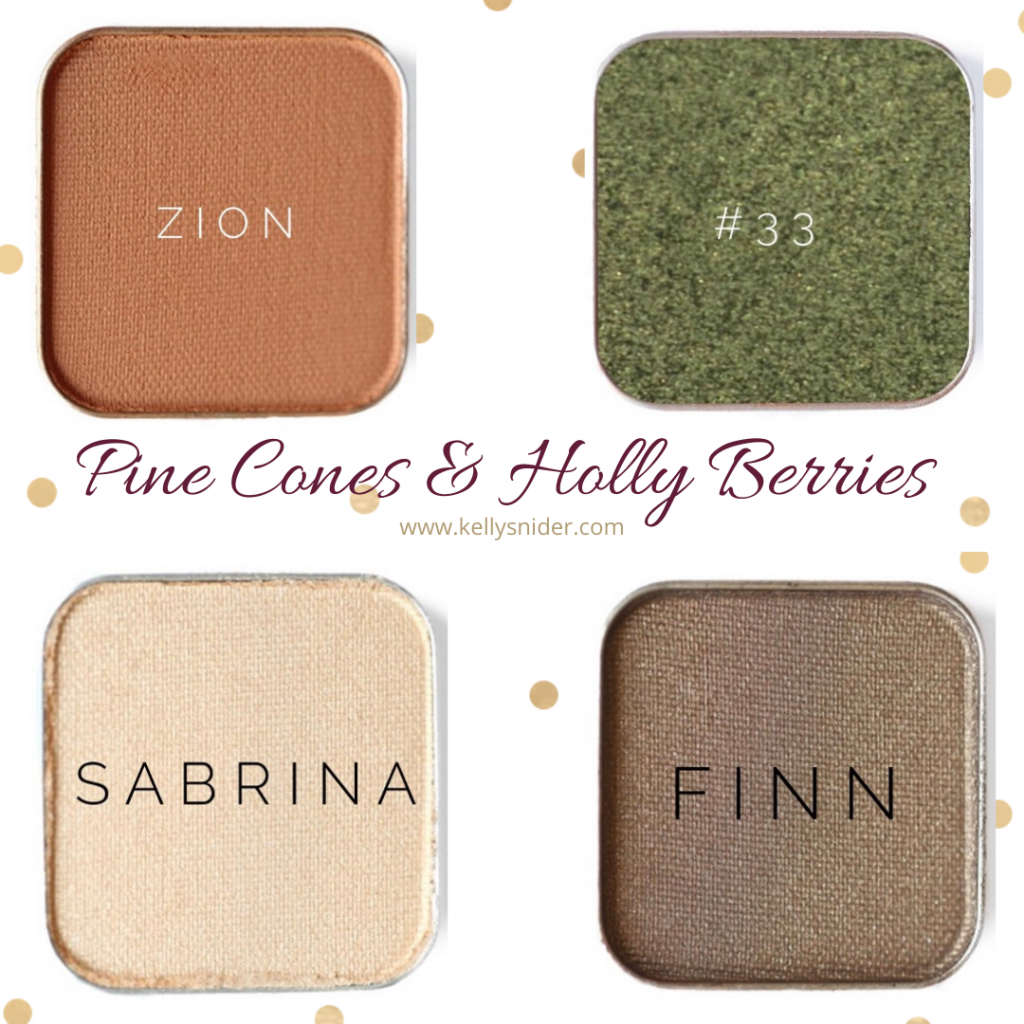 This pretty combination pairs some basic everyday colors with a little pop of color to accent your eyes and make them really stand out this holiday season!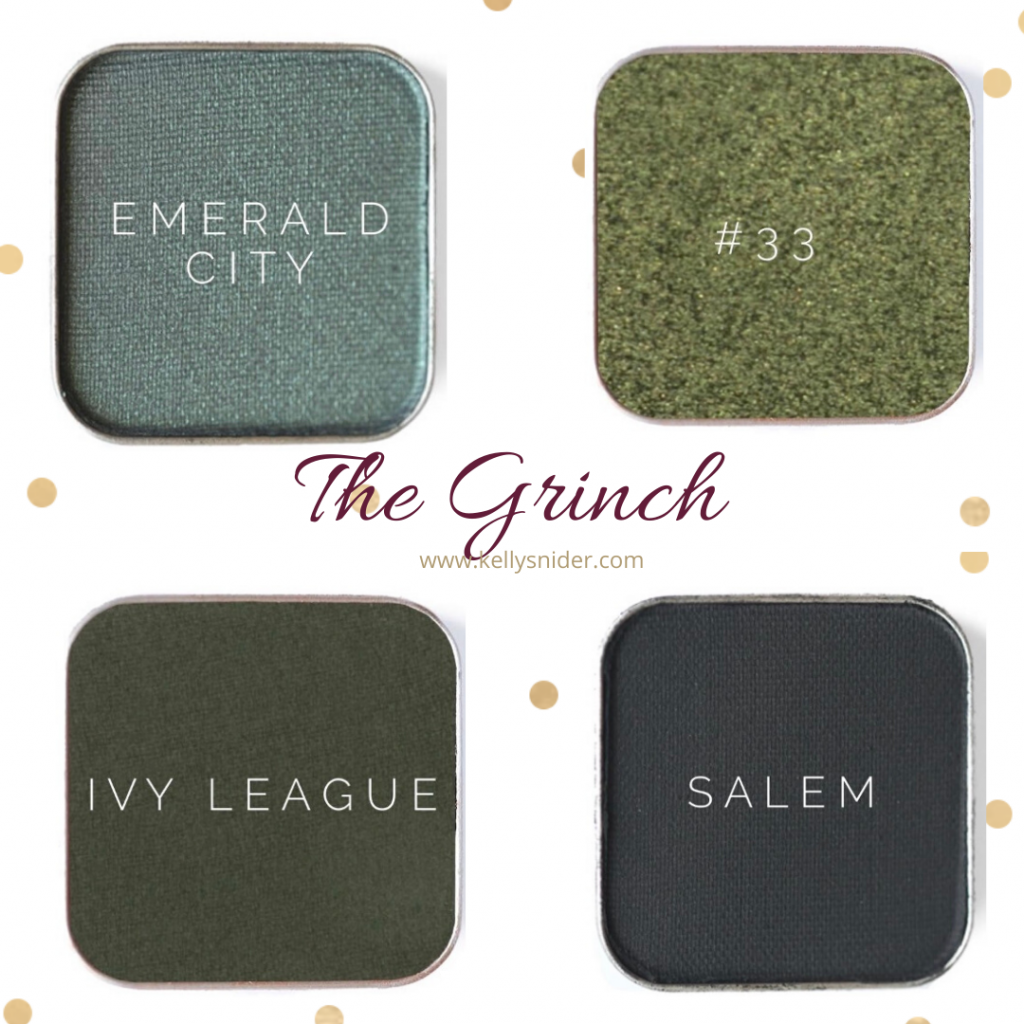 And for those of you who just aren't feeling the festive spirit this holiday season, you might gravitate more towards this Grinch holiday look, giving you a sultry, but colorful, smokey eye!
One of the things that I love the most about the Maskcara Beauty makeup line is their customizable eyeshadow palettes. Each eyeshadow color comes in a tin that magnetizes to Maskcara's custom makeup compacts. This allows you to be selective about what colors will come inside of your compact, and thus alleviating the inevitable guilt that comes with buying expensive, pre-made eyeshadow palettes, knowing full well that you won't use at least a quarter of the colors included.
So which color combo is your favorite?