We have officially reached the weekend before Christmas. Can you believe it?! My kids are so excited that there are only 4 more days until Christmas Eve…and so am I! But man, time sure does fly when you have a million and one things to do before a holiday arrives. And at the top of that list is making sure I have all ingredients I need from our remaining Christmas baking, including the stuff we need to make the cookies we leave out for Santa the night before Christmas.
We usually make a classic chocolate chip cookie because you can never go wrong with one of those and a cold glass of milk. But I always enjoy trying out new recipes, ,and so I've searched the internet high and low for the best Christmas cookie recipes and am sharing my finds here! No matter which ones you choose to make, I know you'll have a lot of fun fun making (and eating!) them! After all, when it comes to Christmas cookies, it's all about the memories, right?! And the big guy definitely won't have any complaints about which ones are left out for him. So let's get baking!
10 Delicious and Super Easy Christmas Cookie Recipes
Candy Cane Sugar Cookies
Melt in your mouth and easy to make, you won't find a better sugar cookie out there! Get the full recipe from Cookies and Cups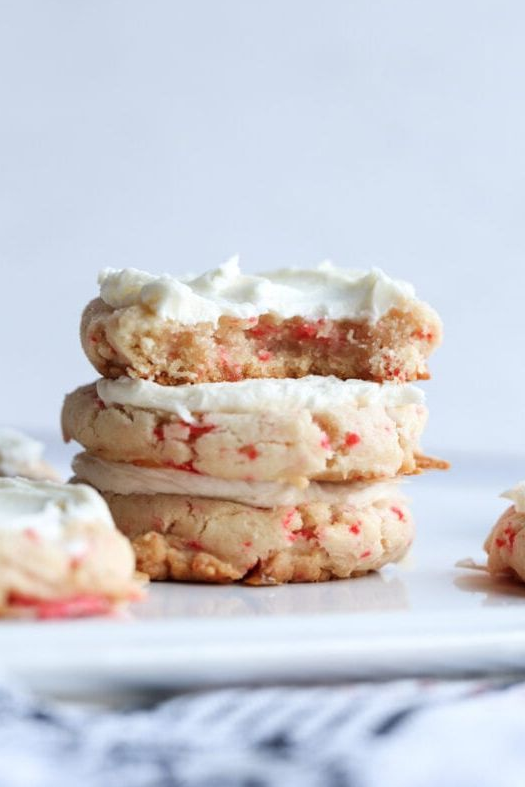 Easy Meringue Cookies
Looks can definitely be deceiving. But not when it comes to these cookies! Needing just 5 ingredients, these cookies will only take minutes to make, but look as if it took you hours. Visit Taste and Tell Blog for the full recipe.
Stained Glass Cookies
Do you love the stained glass windows found in churches? If so, then you'll love these stained glass star cookies. They look as delicate as glass, but are easier than you think to make! Get the full recipe at Cooking Classy.
Pumpkin Chocolate Chip Cookies
Just because Fall is over, doesn't mean you can't still use pumpkin in your cooking. Especially if you're a huge fan of any sort of pumpkin flavored dessert. So, if that's the case, you'll love my very own 5 ingredient Pumpkin Chocolate Chip Cookies. Click HERE for the full recipe!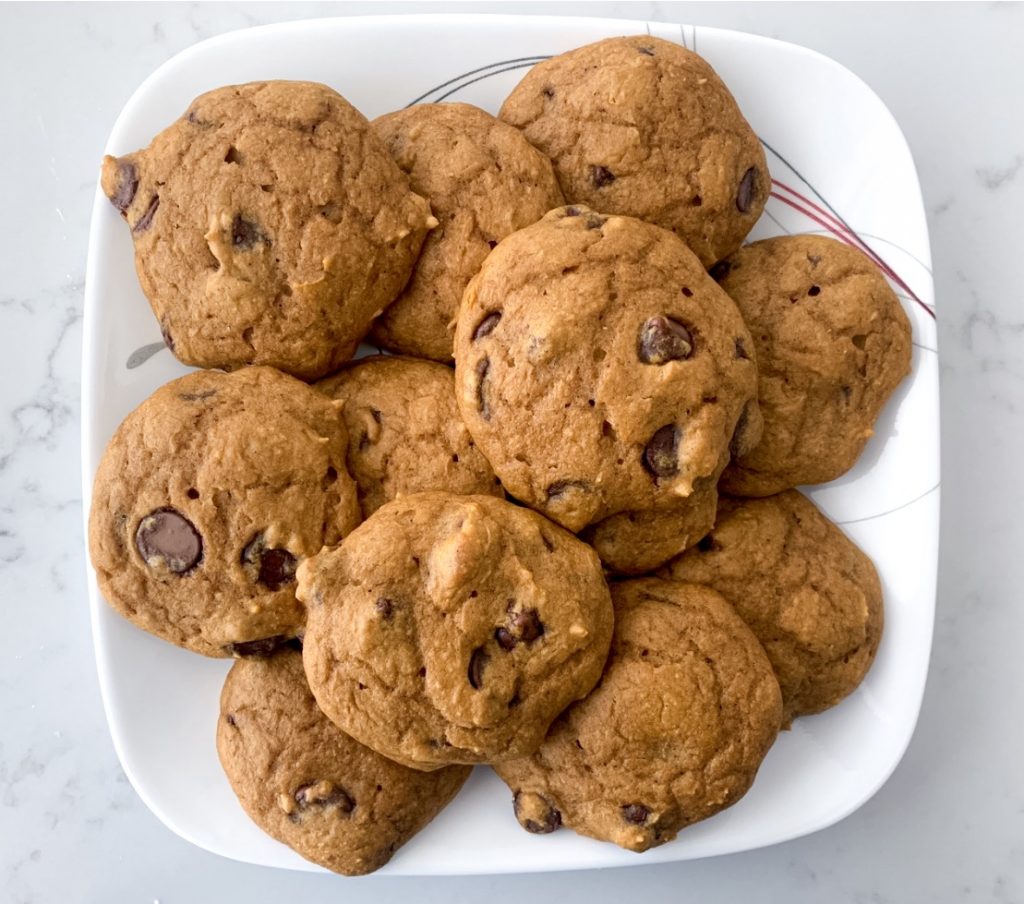 Soft White Chocolate Chip Cranberry Cookies
Cranberries are really fun to use when baking during the holiday season. Especially when you incorporate white chocolate (I looooove white chocolate!). The mix of creamy white chocolate and pop of cranberry red makes for a perfectly festive — and tasty — holiday treat! Get the full recipe from Sally's Baking Addiction
Eggnog Cookies
Alright, I am going to be completely honest with you. I am not a fan of Eggnog. But I also know a lot of you are drinking Eggnog by the gallon this time of year. Am I right?! Well if that is you, then you will be head over heels for these cookies! Get the recipe at Love From the Oven.
Double Chocolate Peppermint Cookies
Fact: Chocolate and Peppermint were made for eat other. This chocolate based cookie is infused with chocolate chips and then dipped in white chocolate and crushed peppermint candies, making it the perfect flavor pairing of this dream team! Visit Broma Bakery for the full recipe!
Coconut Snowman Cookies
Stay warm and still have fun making a snowman with these coconut snowman cookies. They're easy to make and you and your kids will have a lot of fun decorating them! Get the full recipe from Cookies and Cups.
Molasses Cookies
You can never go wrong with gingerbread cookies this time of year.Especially if you choose to make these white chocolate dipped molasses cookies! Go to The Recipe Critic for the full recipe!
Santa's Trash Cookies
Love combining sweet and salty things? If so, then you'll love these cookies! Check out the full recipe at Delish.
Which of these Christmas cookie recipes are you most excited to try? I'd love to hear!