"How do I know which colors of makeup will look best on me?" Have you ever asked yourself that question? Chances are you have. Especially when it comes to your eyeshadows. Here's a quick breakdown of how to select eyeshadows that will make your eyes stand out.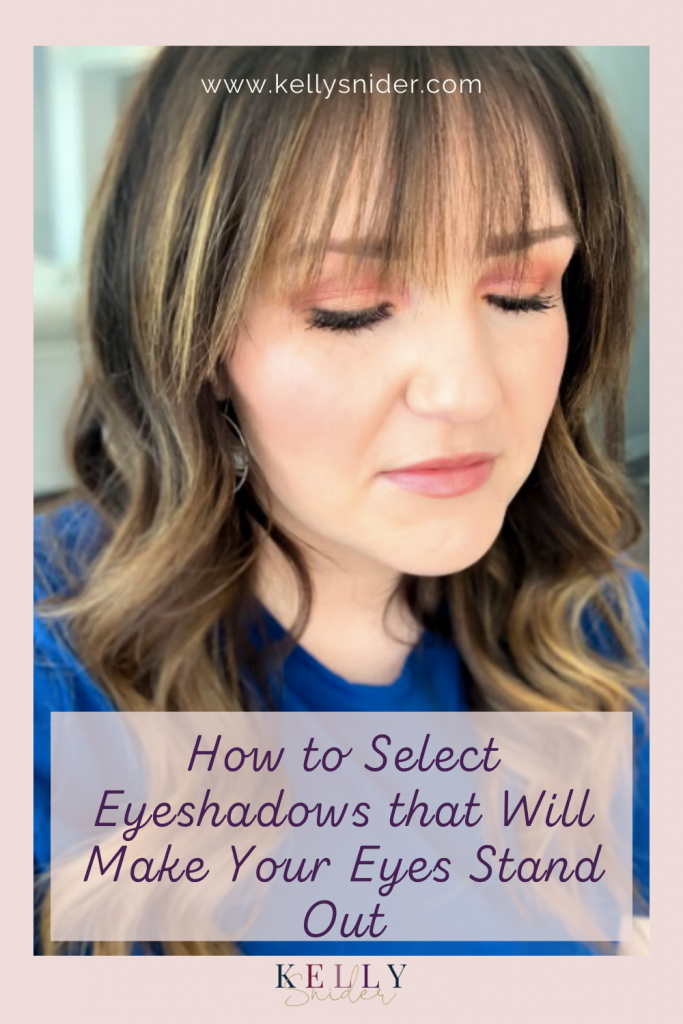 How to Select Eyeshadows Using the Color Wheel
So let me help break it all down for you. Or at least some of it. But to do that, we need to travel back to our elementary school days where we learned about the color wheel, with primary, secondary, and tertiary colors. Ringing any bells? I may never use the Geometry I learned in high school, but that paper plate color wheel from Mrs. Minor's Kindergarten class has proven its weight in gold over the years.
So for those of you who were absent that day in Kindergarten, or just need a quick refresher course, here it is.
Primary Colors
Primary Colors: Red, Yellow, and Blue. These are at the base of EVERY color.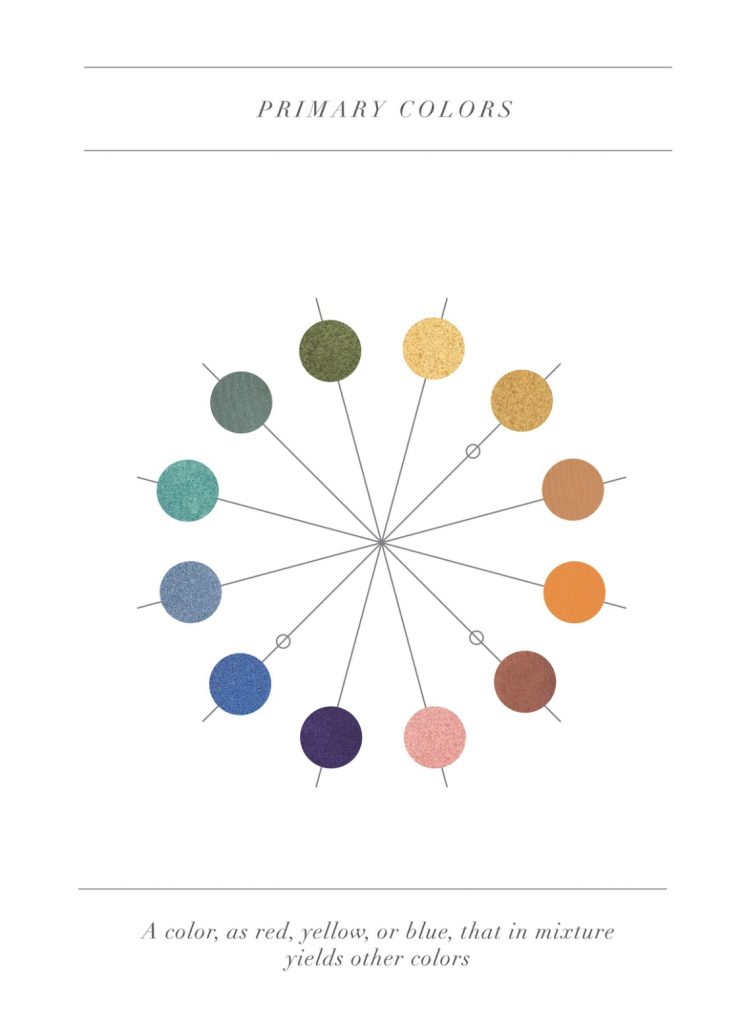 Secondary Colors
Secondary Colors: Green, Orange, and Violet. They are the colors you get from mixing any two of the primary colors together.
Red + Yellow = Orange
Blue + Yellow = Green
Blue + Red = Violet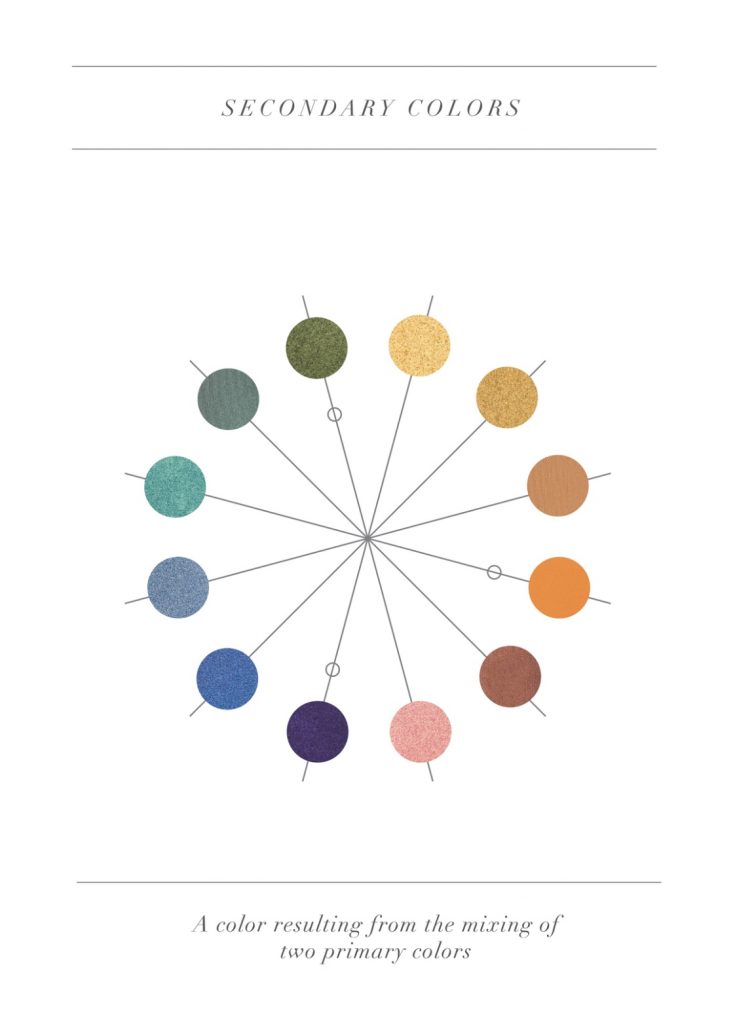 Tertiary Colors
Tertiary Colors: These are the colors that sit next to the secondary colors on the color wheel. For example, Green is a mix of Yellow and Blue and sits between those two colors. So between Green and Blue, would be a shade of Blue-Green, which is a tertiary color. And between Yellow and Green would be a Yellow-Green, also a tertiary color. Basically, you take any secondary color and add in a little more of the closest primary color to it, and it creates a tertiary color.
*Side note: Does anyone ever refer to a color as yellow-green? I suppose I could have used Violet as my example. Then I could have used red-violet and blue-violet as my tertiary examples. But no, my brain went straight to yellow-green. I have no idea why.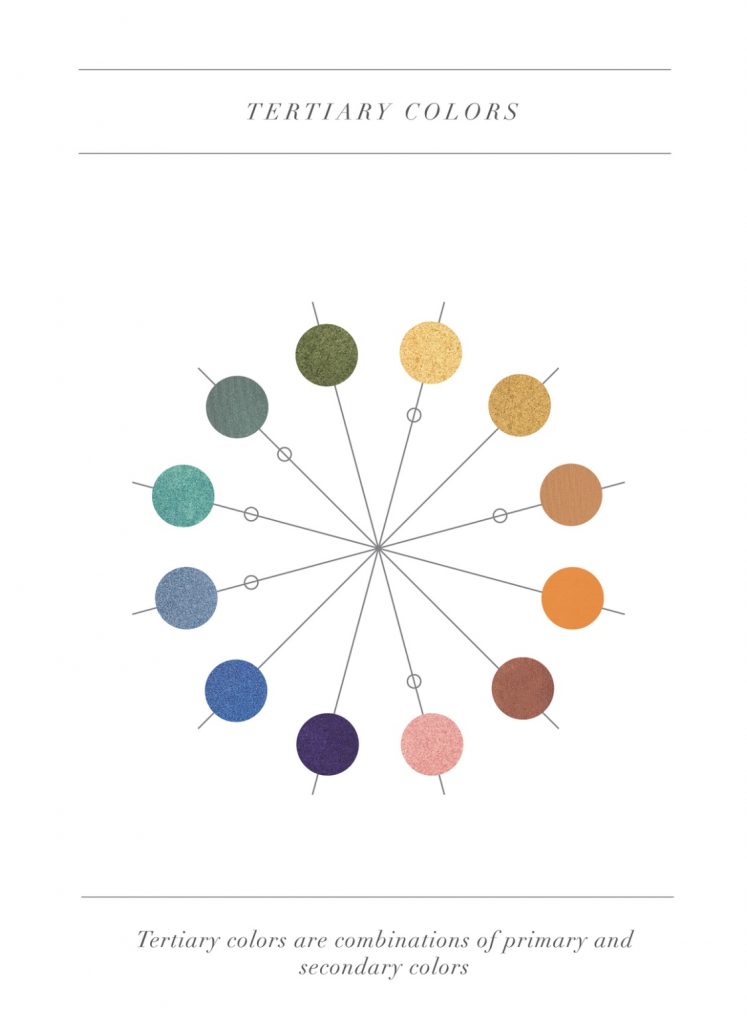 How to select eyeshadows using color science
With me so far? Ready to dive a little deeper? Hold tight and bear with me.
Hue: This is the true color of the primary, secondary, and tertiary colors. Are you scratching your head at that one? Basically, a hue is any color that is created by combining any two primary colors, no matter how much or little of either color is used to create that color. As a result, hues are intense, bright, and vibrant. Think summer colors!
Tint: Tint is created by taking any Hue and adding in some White. This softens colors and makes them more muted. And it is how colors like pink, lavender, and sky blue are created. These are your spring pastels if you will.
Shade: Shade is the opposite of tint. Shade is created by taking any Hue and adding in some Black. This deepens colors for a richer tone and creates our fall and winter colors like navy and maroon.
Tone: This is also a color thing, but has less relevance when it comes to makeup. Basically, you create a tone by taking any Hue and adding in some Gray. This creates more neutral and muted colors.
Complementary and Analagous Colors
Okay, so we've covered what the colors are and how they have created colors. But now we need to chat a little bit about how they relate to one another.
Complementary: These are colors that sit directly across from one another on the color wheel. So Yellow and Purple, Blue and Orange, Green and Red. I am not a sports fan, but you'll notice that a lot of teams will select complementary colors for their uniforms. Like the Denver Broncos: their team colors are blue and orange. Okay, so maybe I can only actually come up with one team. But as I said, I am not a sportsperson. So the fact that I could come up with one in the first place, must mean there are others out there, right?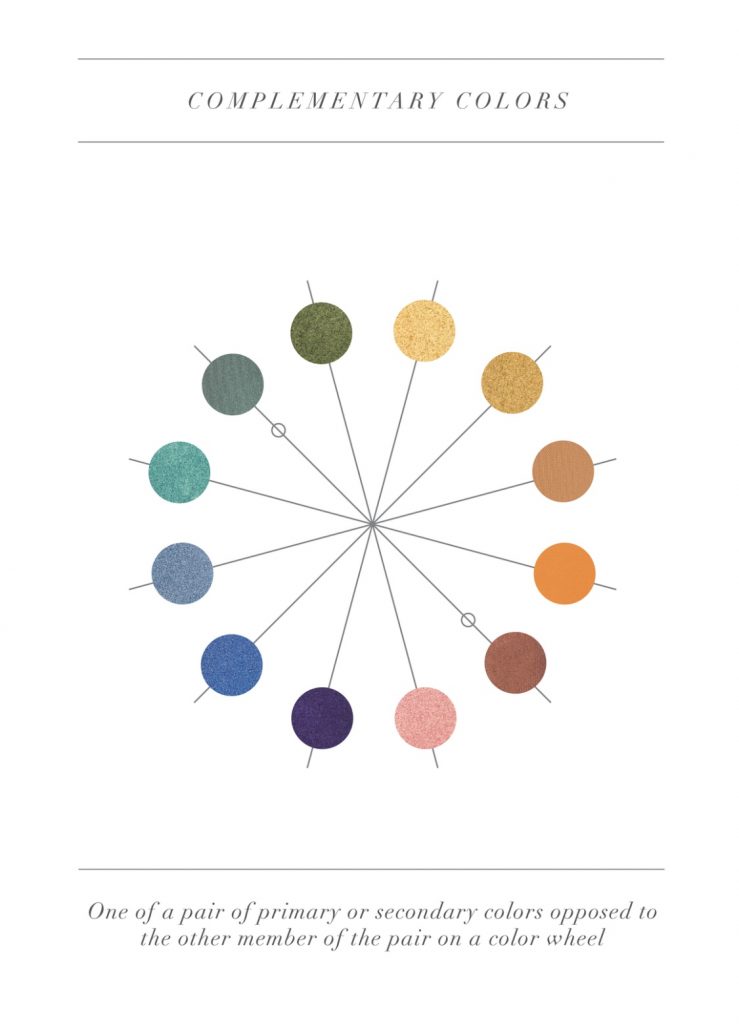 Analagous Colors: Colors that are right next to each other on the color wheel. They often have similar tones and seem to belong in the same family.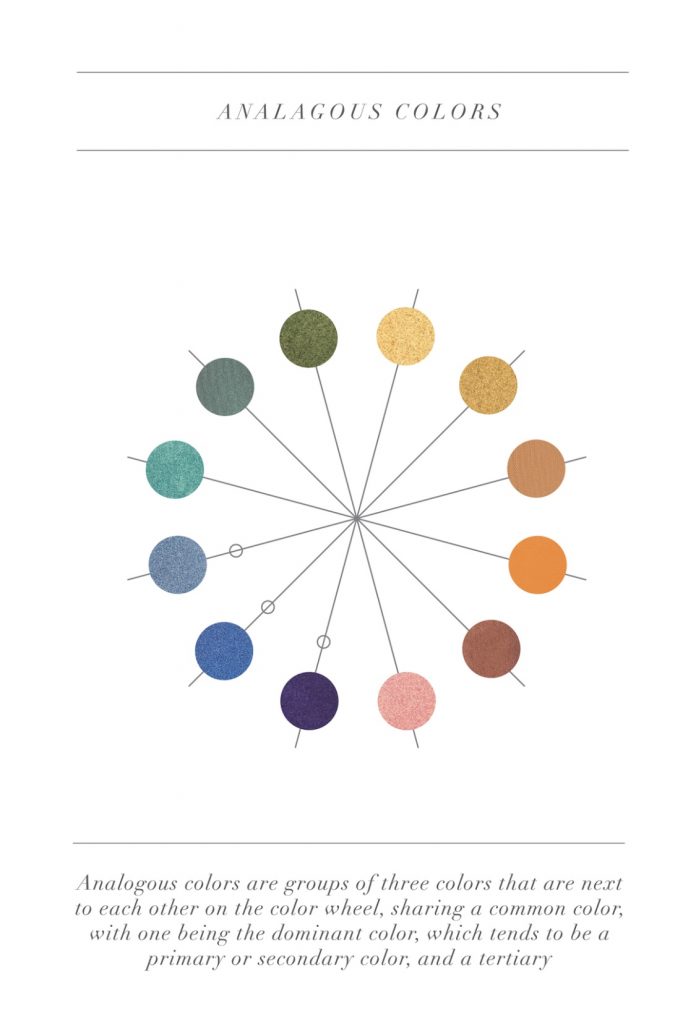 Selecting Eyeshadows with Color Theory
I know what you are thinking: "This is all great, Kel, but what on earth does all of this color jargon have to do with makeup?!" Hang tight, because that's what I am getting to next!
If you are trying to make something pop, like your eyes, you want to use colors that are going to make them really stand out! And this goes back to the color wheel! (See, it's all coming full circle!) For example, Green's complementary color is Red. But since red isn't the most subtle of eyeshadow colors (I mean, if you want to rock a solid red, I say go for it – you do you, boo!), then finding a color that has a red undertone (like a secondary or tertiary color, or even colors with different tints or shades to the hue) will be key to making the Green of your eyes stand out. Purple eyeshadows are a perfect example of this (since red is part of what makes up purple), and a great choice for green eyes.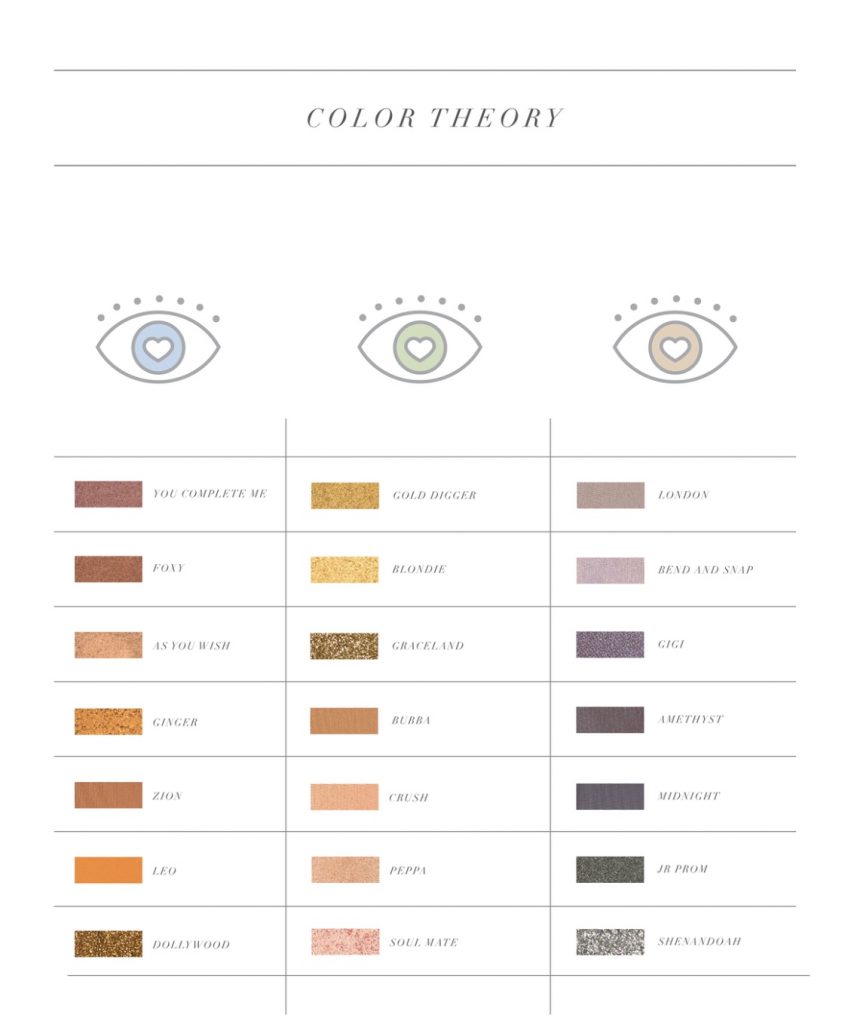 And while sometimes we want to make things pop, other times we want to conceal them. Again go back to the color wheel. Are the dark circles under your eyes purple? Use a yellow-toned concealer to mute it. Have a lot of redness on your cheeks? Green tones will be your best friend.
How to Select Eyeshadows That Will Make Your Eyes Stand Out
So next time you are buying makeup, be sure to pay attention to your own natural coloring and what makeup colors will best compliment them. And if that means walking around the department store with a paper plate color wheel in tow, so be it. Be sure to follow me on Instagram @thecontouredlawyer for more makeup tips!