Do you celebrate Pancake Tuesday? My mom is from Liverpool, England (which should be a dead giveaway to the kind of music I grew up listening to) and Pancake Tuesday was something she celebrated every year growing up. So when she moved to the States and started having us kids, this holiday was naturally integrated in, because who doesn't love a celebration that includes eating English Pancakes (aka crepes)?!?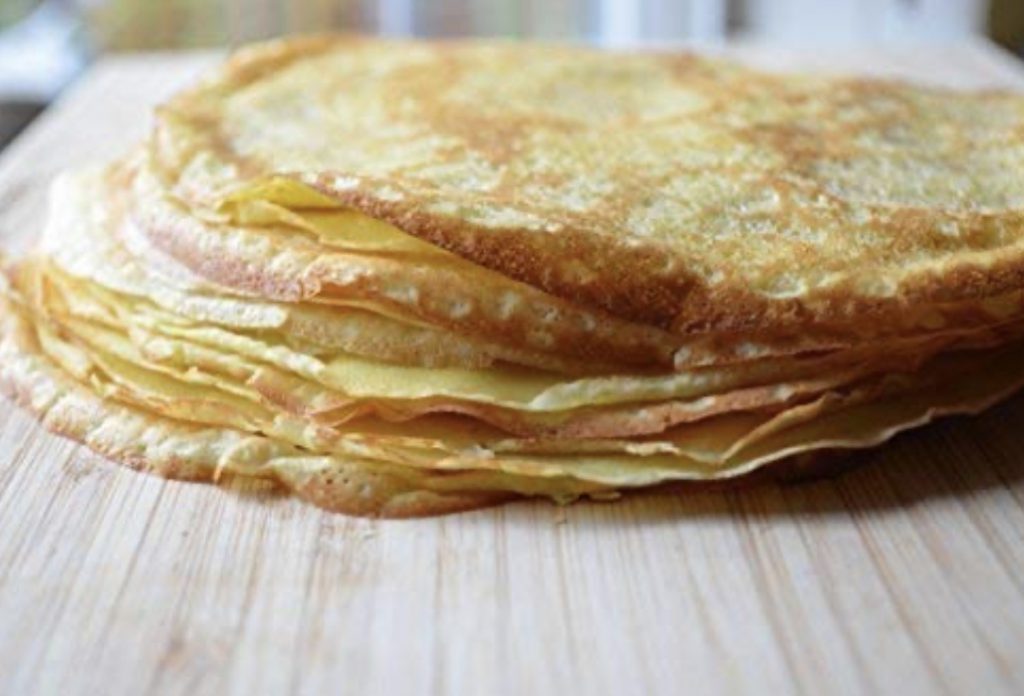 As kids, we'd all count down the days till Pancake Tuesday. It was the only day out of the year that my mom would make English Pancakes, and we'd relish every second of them!
There were 10 of us kids, and we'd all hover around the stove as my mom made the pancakes, one at a time. Each pancake went straight from the hot pan to an eager plate and was devoured within 30 seconds.
My mom was a master when it came to making these. Growing up, she'd literally spend a couple of hours at the stove on Pancake Tuesday, making pancake after pancake for us. I was always mesmerized watching her swirl the batter and oil in the pan, and then flip the whole pancake with a swift thrust of her hand. Each of her pancakes came out perfectly shaped, with just the right amount of crispness along the edges, and never too thin or too thick.
I never truly appreciated the art of making these pancakes until I was old enough to start making them on my own. I tried making them for the first time when I started law school — "tried" being the key word here. I think I went through half the batter before I got one even remotely close to the thinness and consistency of my mom's. And even then, it was only subpar at best. It probably didn't help that I was using a pan that I got in a set from Target on Black Friday the year before. Quality cookware was just not a top priority for me as a poor student.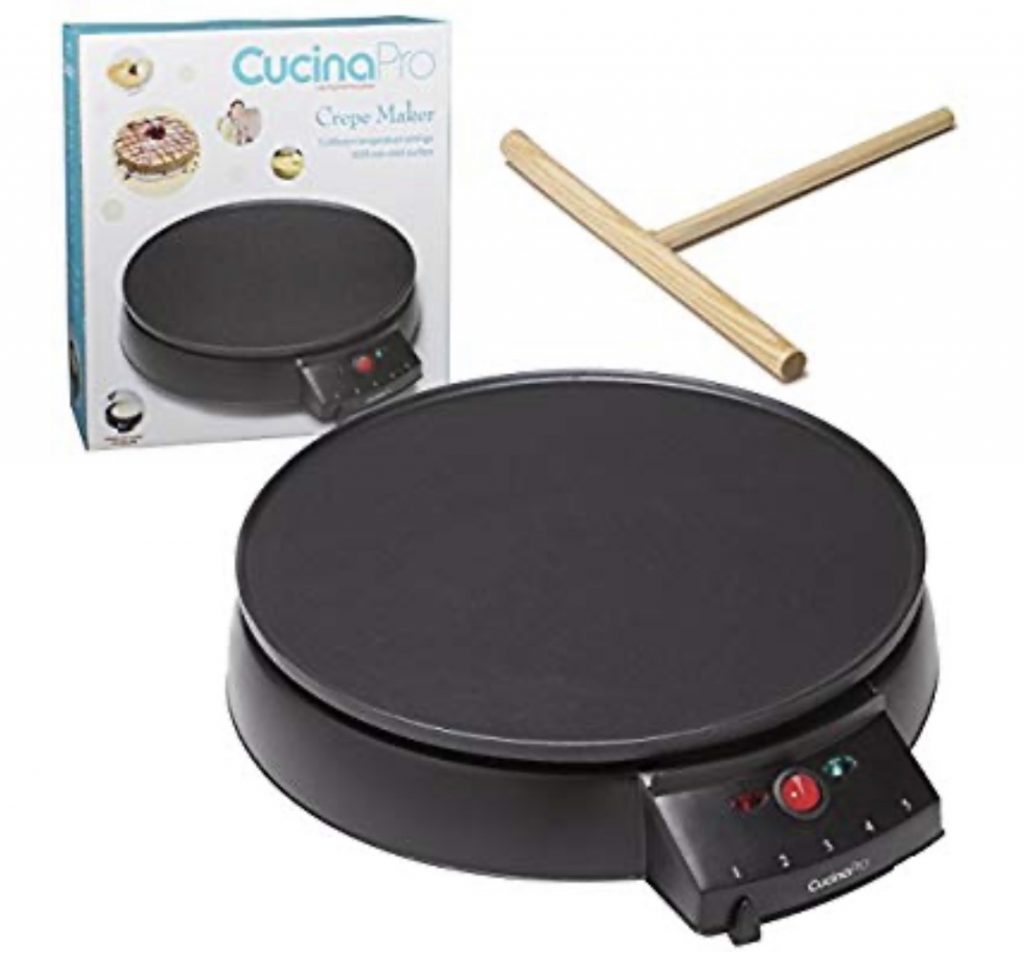 So after far too many failed attempts year after year, I got desperate and turned to Amazon. And that is when I found this Crepe Maker. Let me tell you, this thing is a life saver!!!
While my English pancakes will never taste exactly like my mom's (why is that always the case when it comes to our mom's recipes?!), this crepe maker gets me closer than I have ever been before! It makes them so easy to make and almost impossible to mess up! So if you want to try your hand at making these, be sure to snag one of these off of Amazon. It will simplify the process so much and save you a lot of wasted English pancake batter… trust me!
How to Make English Pancakes
Ingredients
1 1/2

cups of

Milk

1

cup of

Flour

2

Eggs

1

tbsp of

Oil

2

tbsp of

Sugar

1/2

tsp of

Salt
How to Eat English Pancakes on Pancake Tuesday:
My favorite way to eat these are with either Homemade Strawberry Jam or with freshly squeezed lemon juice and sugar. So simple, but absolutely heavenly to the taste buds! Pancake Tuesday can't come soon enough!