Are you currently a beauty blogger/influencer or interested in becoming one, and are wondering how you even make money from this venture? Well, you've come to the right place! I've now been a beauty blogger and influencer since 2017 and have learned a lot over the years about how to actually make money doing what I love. And since I truly believe there is room for all of us to succeed in this industry, I'm going to share with you everything that I know about how to make money as a beauty blogger and influencer. So let's dive right in!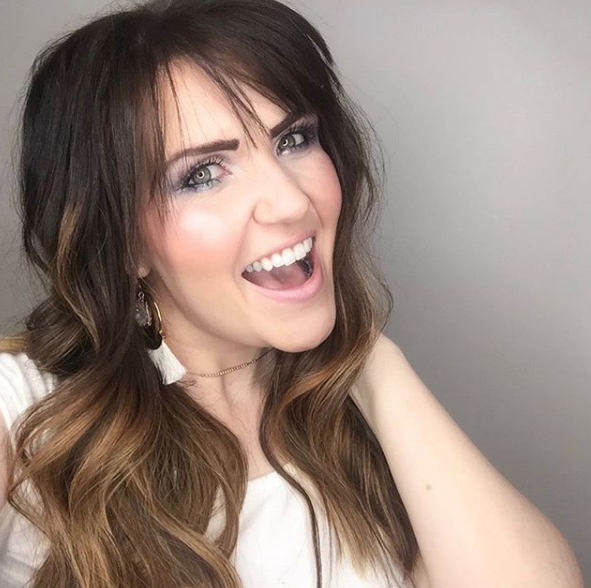 How to Make Money as a Beauty Blogger and Influencer
When it comes to making money as a beauty blogger and influencer, you should ALWAYS do the following four things…
1- Align Yourself With Good Companies
While it can be tempting, it's important to remember that you don't just team up with any company out there. Instead, take the time to research and really get to know as many beauty companies as you can. Once you've done that, make sure that you only work with and stand behind the ones that you really love and trust. Doing this will make it easier for you to promote and talk about their products in a real and authentic way, which, in turn will show your audience and readers how much you value what you're promoting and cause them to see the value in it too. Being genuine about what you share will also make it easier for you to generate sales and be viewed as a trusted expert on your various platforms.
2- Become an Affiliate
One of the fastest ways to make money is through affiliate links. These days, there are tons of different affiliate programs out there. But the following ones are my favorite…
After you've joined one or a few affiliate networks, you can start applying your affiliate link to each product you promote and get a financial kickback every time a reader either clicks on or buys what you're recommending.
3- Be Authentic and Genuine
Whether you're doing a tutorial or featuring a product, it's import to remember that you have to be authentic and genuine. People can always tell when you aren't. And this is exactly why I stated up above that you should only stand behind products, companies, and techniques that you truly believe in. Doing this will naturally allow you to be authentic and genuine with your audience as you share things you love and believe in. This will make it easier for you to build a strong level of trust with anyone who comes to your website or social media accounts. Otherwise, people will notice that aren't being sincere and will quickly lose interest. As a result of this, you will lose an important level of credibility, followers, and potential income.
4- Provide a Service
Want a lot of people to come to your site and/or platform? Offer helpful tips and tricks! If someone is searching for things online, it's because they are wanting to find out information about a certain thing. So if you're always creating and sharing informative, like how to cover under eye circles or anything else beauty related, you're more likely to come up in someone's search feed. Providing valuable content that serves your audience will cause people to follow you and your content more closely because they know you have something meaningful/useful to offer them. Leading, again, to an increased opportunity for you to make money through the products you're promoting.
So what do you think? Do you have any tips on how to make money as a beauty blogger and influencer? Are there any questions you still have that I didn't answer? I'd love to hear!