Lately I have been trying to train my hair to last longer between washes. Because let's be honest: hair washing day is THE worst day of the week. But I have a little hair hack that I want to share with you in case you find yourself in the same boat as me: Messy Bun Hats! They are honestly the best fifth day hair hack ever!
Messy Bun Hats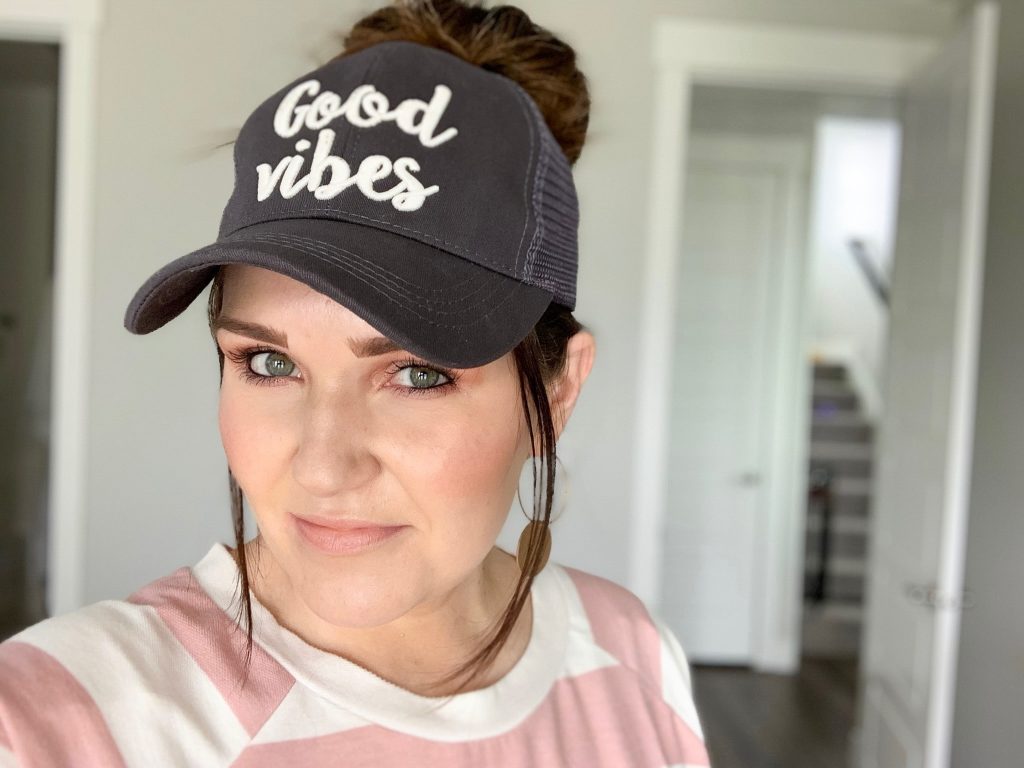 I love being able to just throw my hair up in a messy bun, and then put one of these hats on because it takes a messy bun (or alternatively, just a boring ol' hat day) and turns it into something so fun and stylish! I also love having height around my face, and this hat totally helps accomplish that look. Not to mention, I love how feminine and girly these messy bun hats make me feel in comparison to just a regular baseball hat. They are my go-to on days where I just don't want to do my hair. Which, if I am honest, is more often than not.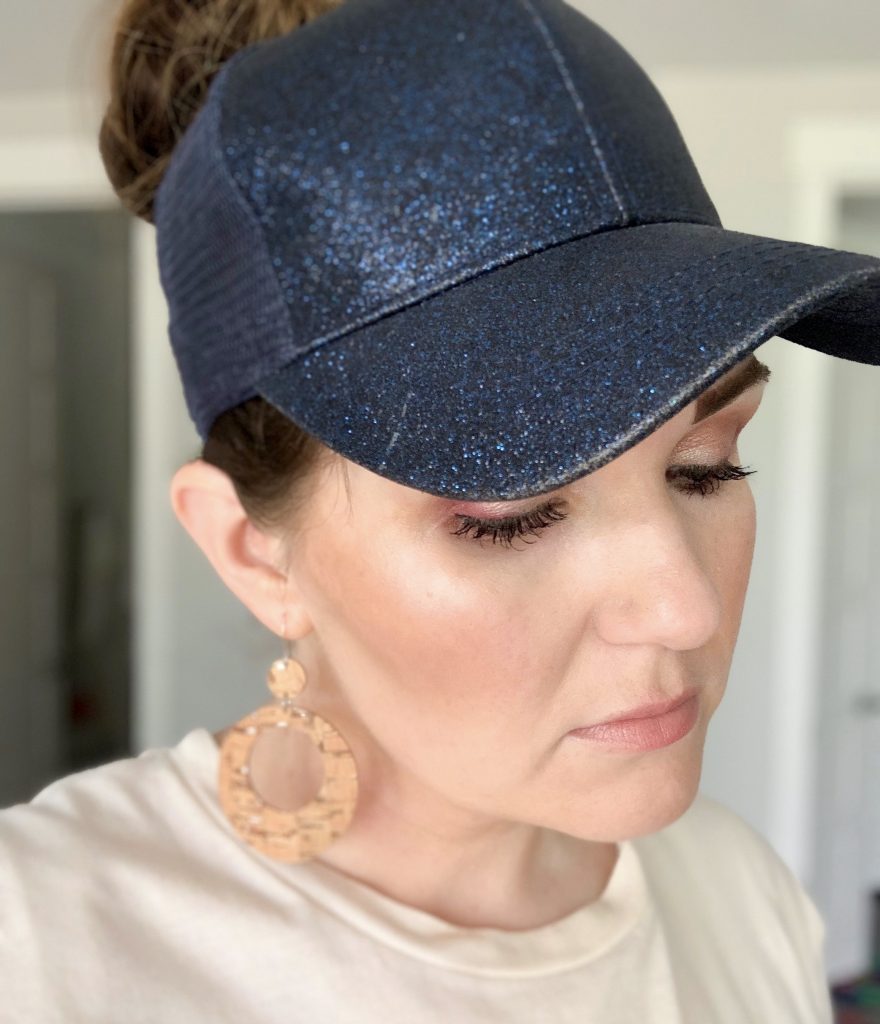 I also love these hats for summer! The hotter it gets, the less I want to spend time doing my hair, just to have it sit miserably on my neck in the blazing summer heat! So cue the Messy Bun Hat! And once you add a little sparkle and some cute accessories, you can't go wrong!
Whenever I wear one of these hats, I get stopped multiple times by people asking me where they can grab one for themselves! It's seriously a wardrobe must-have that I believe every woman should have in her closet. It'll save you so much time on your hair, but still help you look and feel put together. That's a win-win in my book!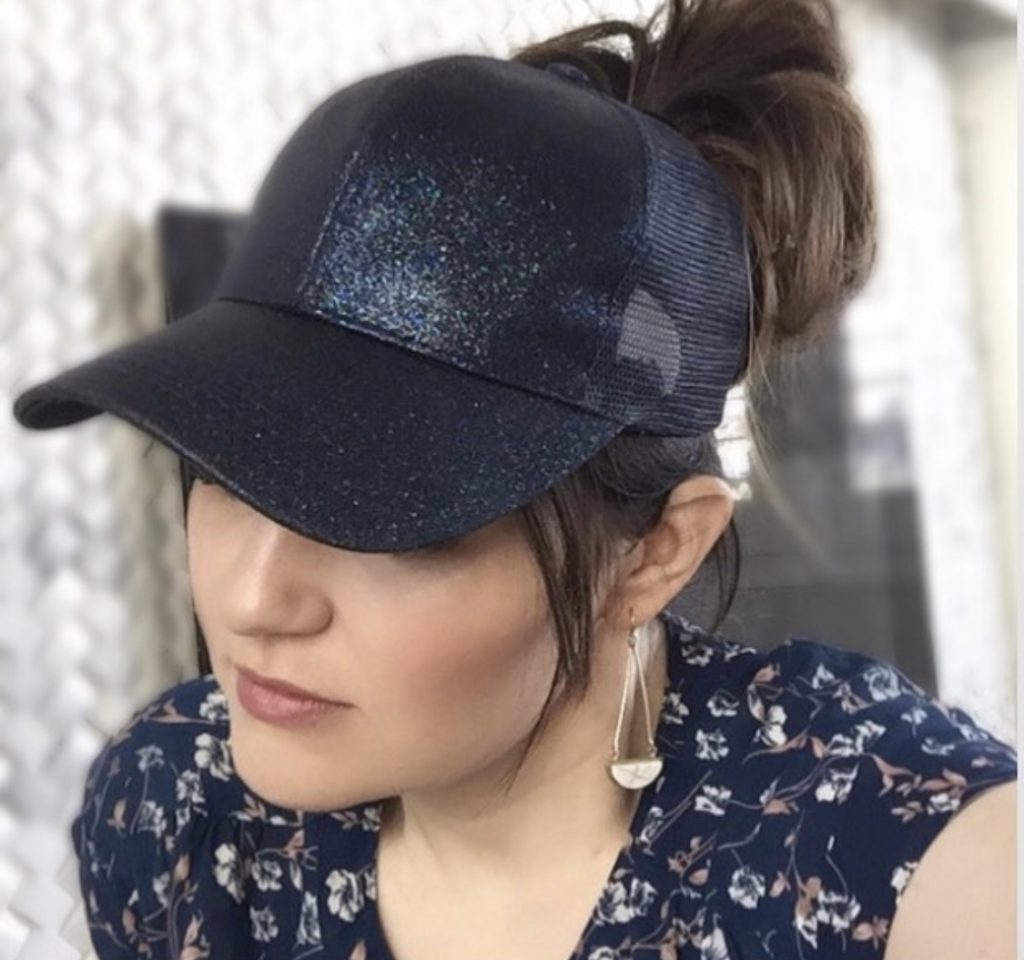 I originally got mine at Three Bird Nest, but it looks like they're sold out there. However, I did some searching, and I managed to find the exact same ones over on Amazon! Amazon Prime for the win!
Blue Sparkle Messy Bun Hat (I love how the sparkles give this one a little something extra!)
"Good Vibes" Messy Bun Hat (The words on this one change colors in the sun!)
Earrings (I grabbed these at Eleven10 Leather and Design. Their earrings are made out of cork and leather, which makes them SUPER light weight. You can receive 10% off your purchase when you enter the code KELLYS10 at checkout.)

What are your favorite hair hacks? Do you have any products you think I need to try? I would love to hear any tips and tricks you have!