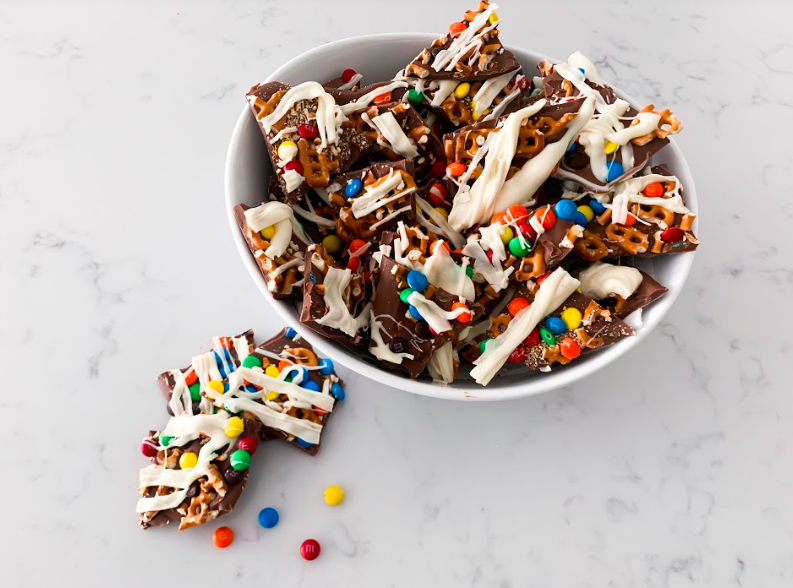 You want to be the champion of the next family gathering, school activity or community event? Then this Chocolate Bark recipe for you! I always have at least one person who asks me for the recipe, and it always makes me laugh. As much as I would like to peacock around, this chocolate bark is so simple and straight-forward, I don't really feel like it qualifies as a recipe.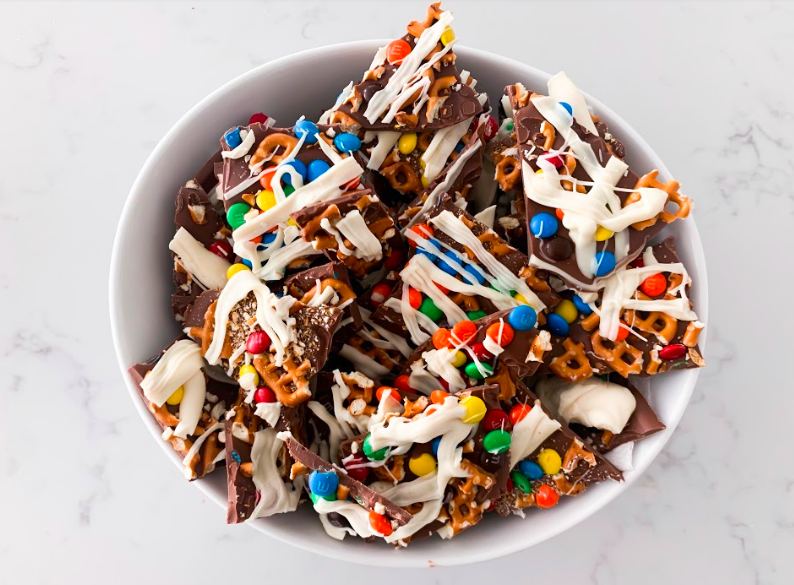 Even though I love being the queen of the party, I will share this "recipe" with you since you are all my friends.
One of the things I love most about this chocolate bark is that you should have almost all the ingredients readily available in your pantry. And if you don't, then you clearly need a bigger sweet tooth! 😉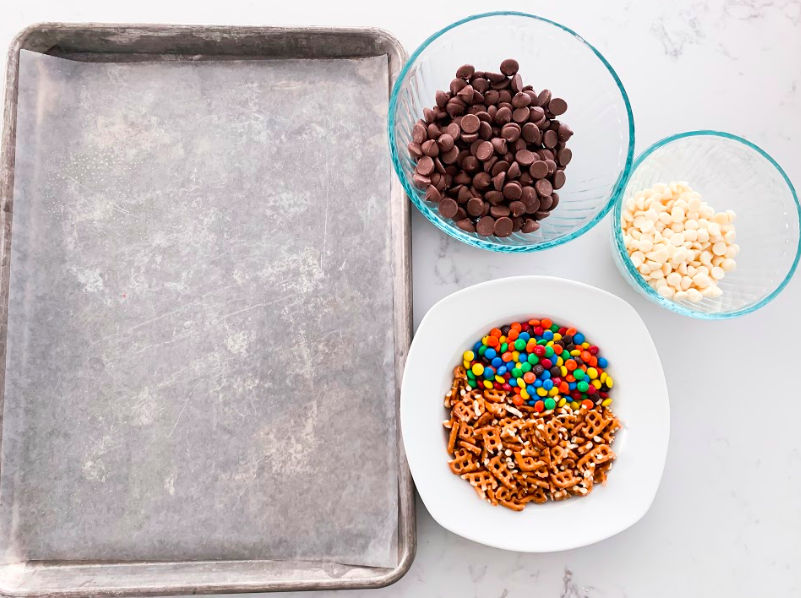 First gather up your ingredients. Here you can see I use milk chocolate chips, white chocolate chips, pretzels (crushed up) and mini m&m's. I'm sure you could use regular m&m's but I like the look and the size of the minis. They are easier to eat and don't overpower the look of the bark.
Now these are just some examples of things you can use. My sister likes to add dry fruit such as cranberries to her bark. For me adding chocolate to fruit is brilliant, but when you take chocolate and then add fruit, well that is just borderline madness. If you prefer you can add nuts or potato chips or even jelly beans (Jellybean Bark is actually really good! We make it every Easter!) into the mix as well. Just whatever suits your fancy!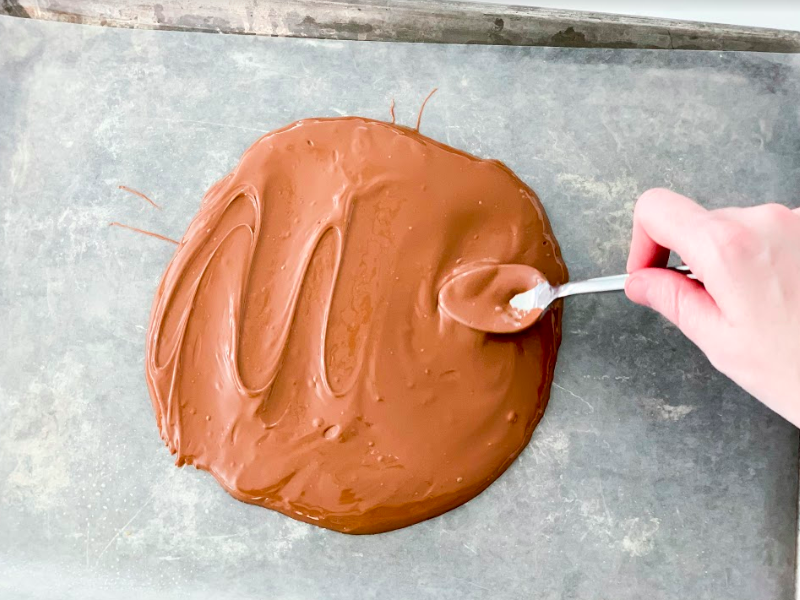 First you want to microwave your chocolate in the microwave. Do this in 30 second increments until you have a smooth texture to work with. This will help to not overheat your chocolate.
As far as the chocolate goes, it is important to use high quality chocolate for this "recipe". It is going to make or break (no pun intended) your bark. I personally LOVE Guittard Chocolate. And I just so happen to have it on good authority from someone who works at See's candy that they use Guittard chocolate as their base for candy making. So if it is good enough for See's, it is most definitely good enough for me. And yes, I'm on a first name basis with the workers at See's; don't judge me.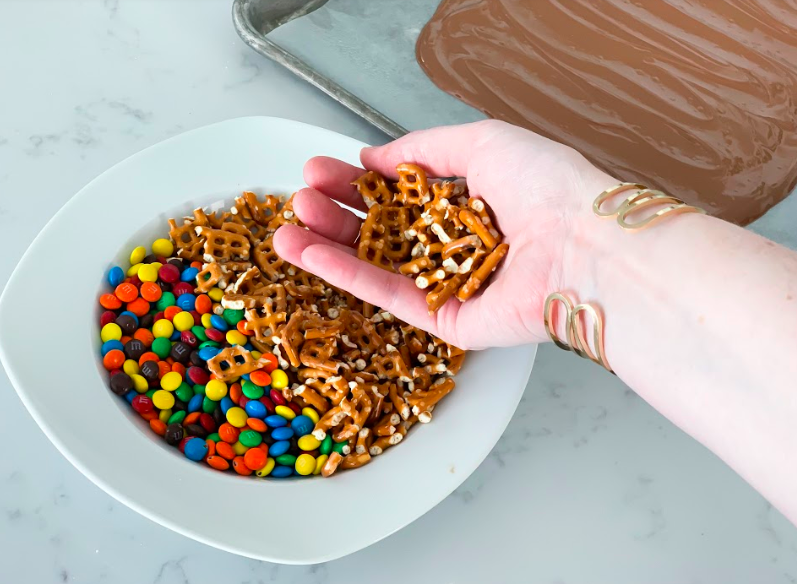 Next spread your desired toppings on top of the melted chocolate. Here is where you can really get wild!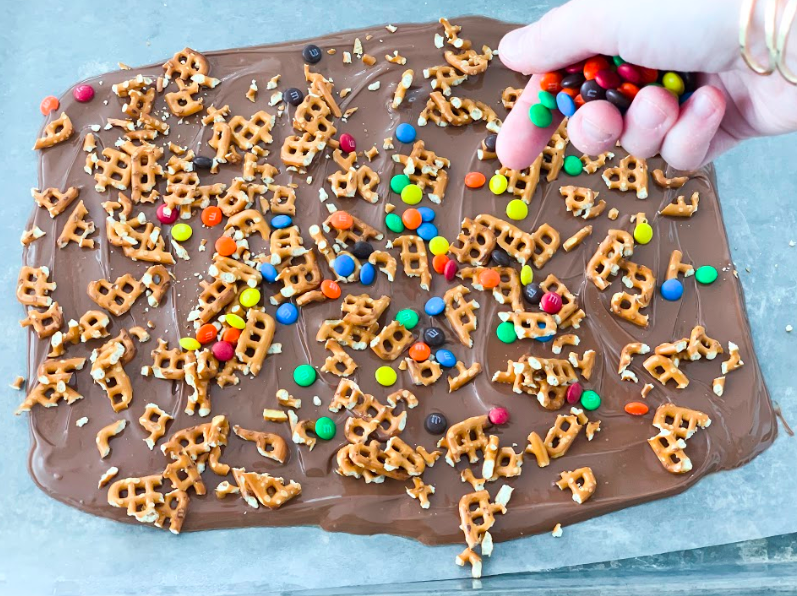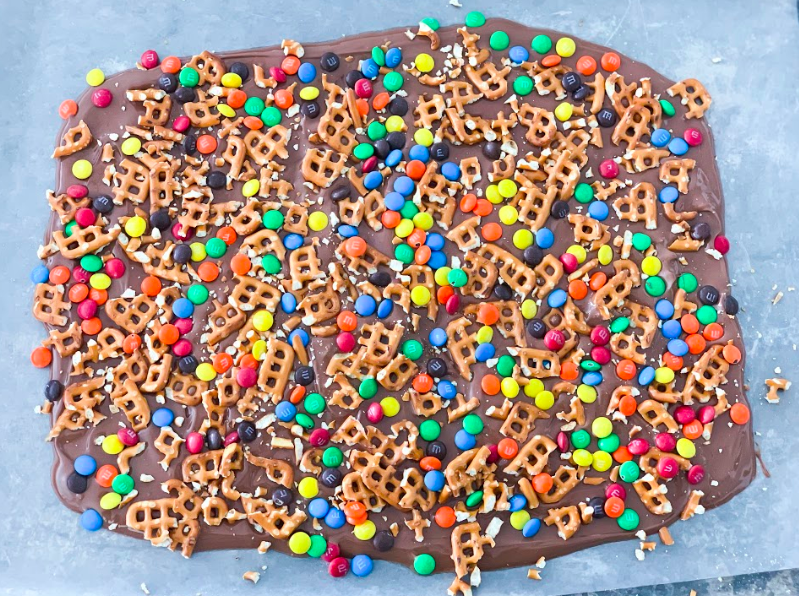 After your toppings are on, you will melt your white chocolate the same way as the milk. If you want, you can add a touch of vegetable oil to help thin out the white chocolate. Once the white chocolate is melted, dip a fork into the white chocolate and move across your pan of bark in back and forth motions to drizzle the white chocolate across your bark.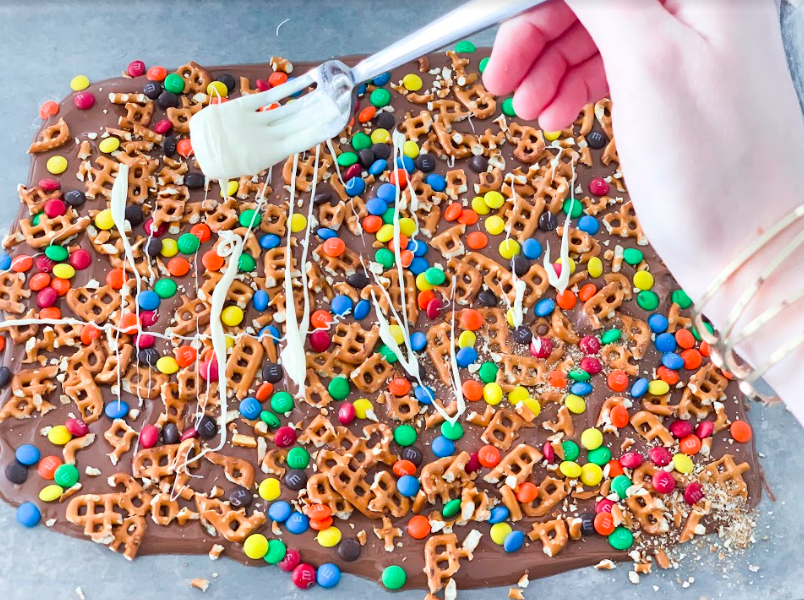 And now comes the hardest part of the whole recipe: waiting for the chocolate to harden back up! If you are anything like me, and can't wait to dive into this treat, you can put it in the fridge to help make it harden a little faster. Then once it is solid, you can break it into whatever sized pieces you would like, and voila you are ready to be the star of the show!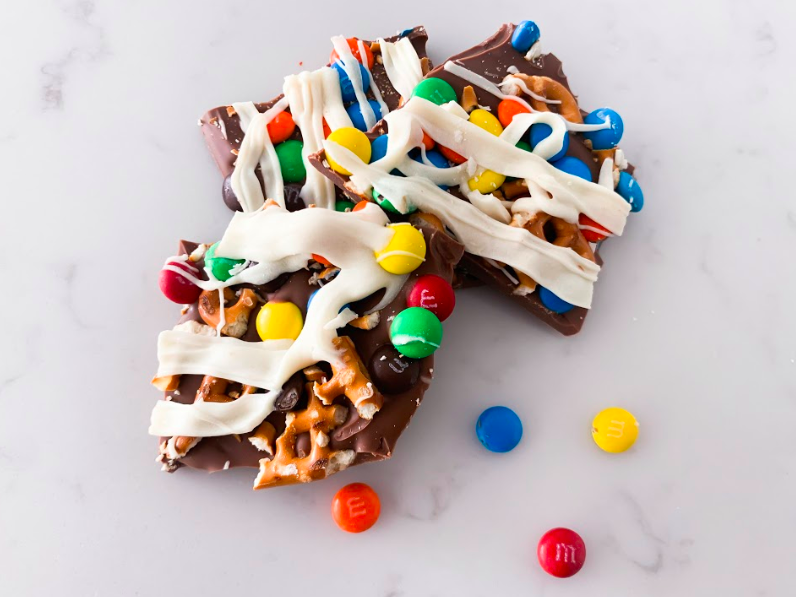 Now go and enjoy this yummy treat… just be careful not to eat the whole batch in one sitting!