If you are not using a makeup sponge in your daily beauty routine, you are missing out! Because a good cosmetic sponge is the perfect tool for giving you a seamlessly blended finish! But if you don't know how to use a makeup sponge properly, you might be confused about all the hype surrounding them. So let's dive in and learn all about how to use one of these sponges the right way! And the best part, it's as simple as 1, 2, 3!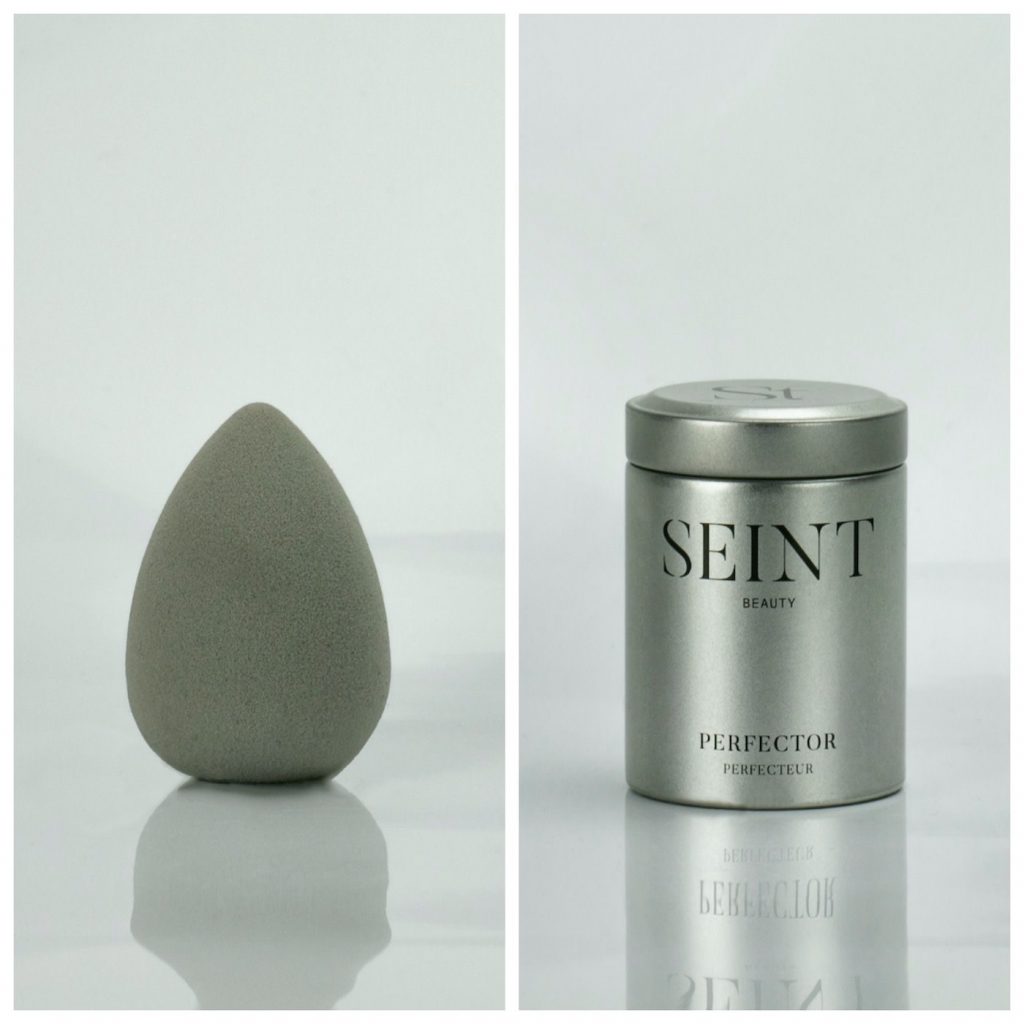 To start, it is important that you use a good quality sponge. Some try to compromise quality for cost. But trust me when I say, it is not worth it. My absolute favorite one is the Seint Perfector Sponge. This particular sponge is the softest, most durable one I have ever used, and still at a very reasonable price point.
Step 1: Get Your Makeup Sponge Wet
A lot people are surprised to hear that you need to get your makeup sponge wet. But getting your sponge wet is all part of the magic!
Sponges absorb things by their very nature. And to avoid your sponge absorbing your makeup, the water maxes out the sponges capacity to retain any other product. This means your makeup will remain on your face and not get soaked up by the sponge! So just run your sponge under the faucet until it is fully saturated. This will make your sponge double in size, and now leads us to the second step!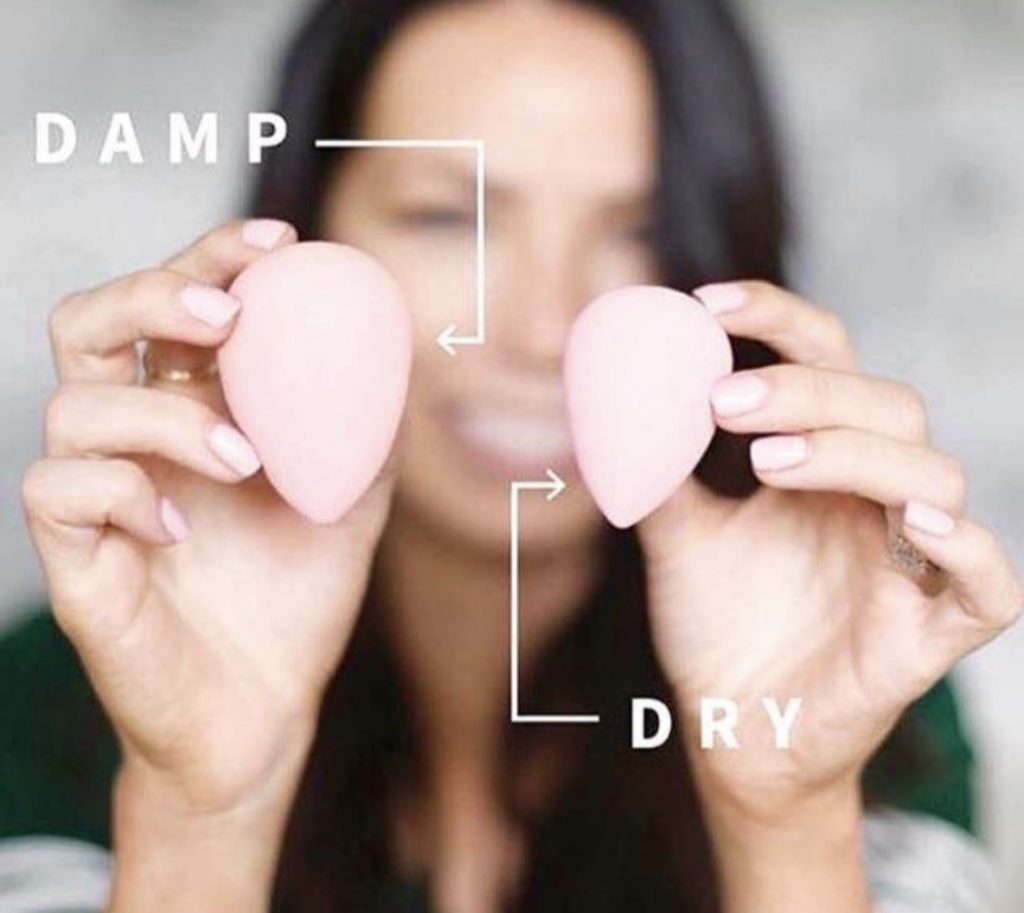 Step 2: Squeeze Out All of the Water
A soaking wet sponge will not do anyone any favors when it comes to makeup! So once your sponge has been saturated with water, you need to squeeze out all of the excess water inside. I always recommend ringing your sponge out in a towel repeatedly until there is no more moisture being transferred to the towel from the sponge. You want your sponge to be damp, not wet! A damp makeup sponge, will leave your sponge bouncy and pillowy soft, without causing any unwanted makeup removal.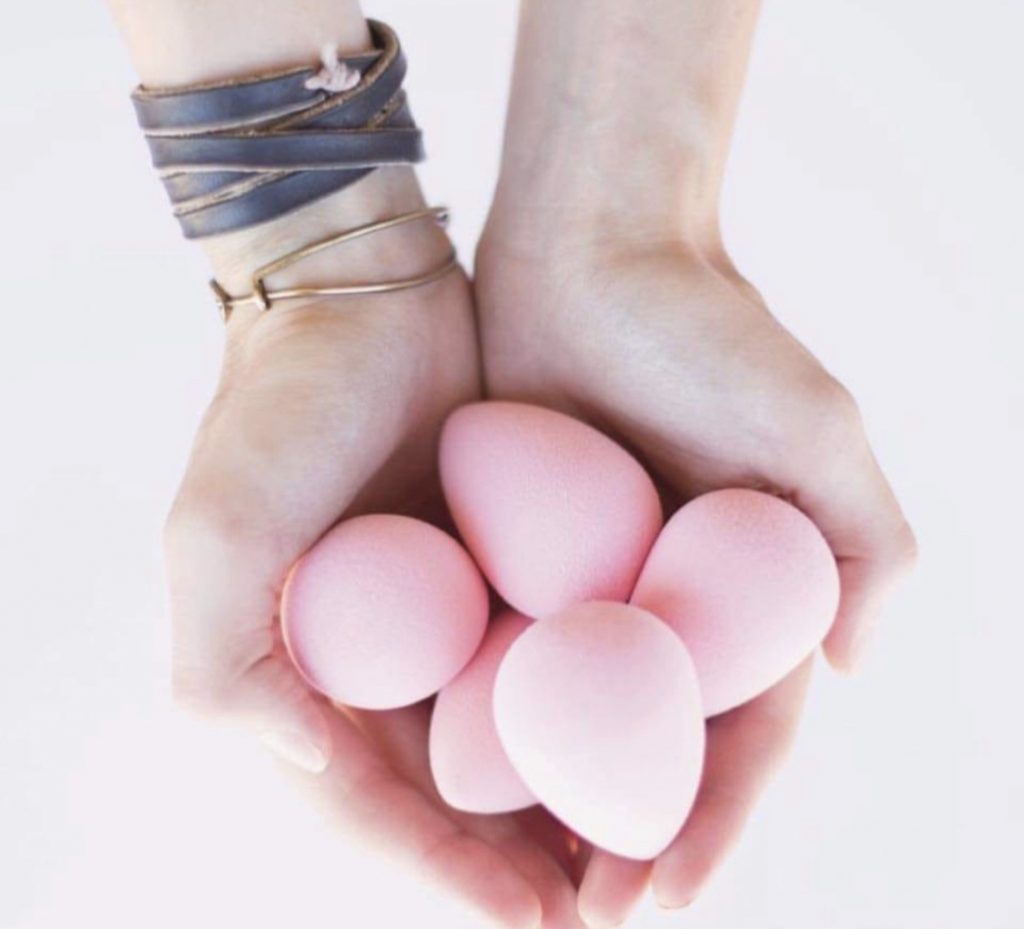 Step 3: Gently Bounce or Press Onto Your Face
Now it's time to use your sponge for its intended purpose: to apply and/or blend your makeup! To use the sponge, just gently bounce or press the sponge onto your face! This will distribute products evenly, further press in and set the makeup, and remove any excess products for a seamless blend. Use the round bulbed end for large surfaces, the small pointed end for details and hard to reach areas, and the curved sides to fit the natural contours of your face.
Pro Tip: Never swipe the sponge across your face. This will just cause makeup remove and a splotchy finish. Stick with bouncing and you'll achieve the look you want!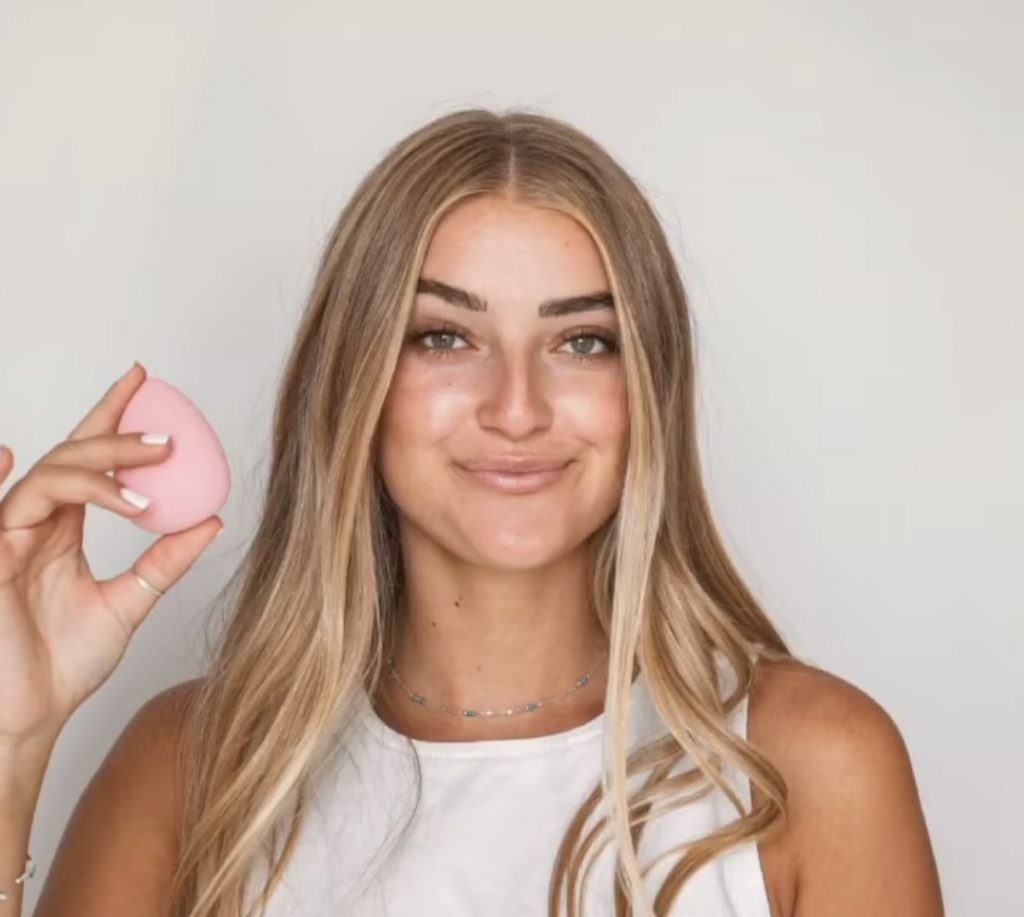 Now that you understand the basics of how to use a makeup sponge, are you ready to add one to your makeup arsenal?! Trust me, you'll be glad you did!