I love teaching about the amazing benefits of Seint Makeup, especially their iiiD Foundation. A few months ago Seint launched a brand new product to its lineup that has once again turned the makeup world upside down. Demi Colour is an innovative approach to makeup that not only gets rid of the things you want to filter out, but it lets your natural skin shine through and take all the credit! Let's dive in and discuss everything you need to know about Demi Colour by Seint.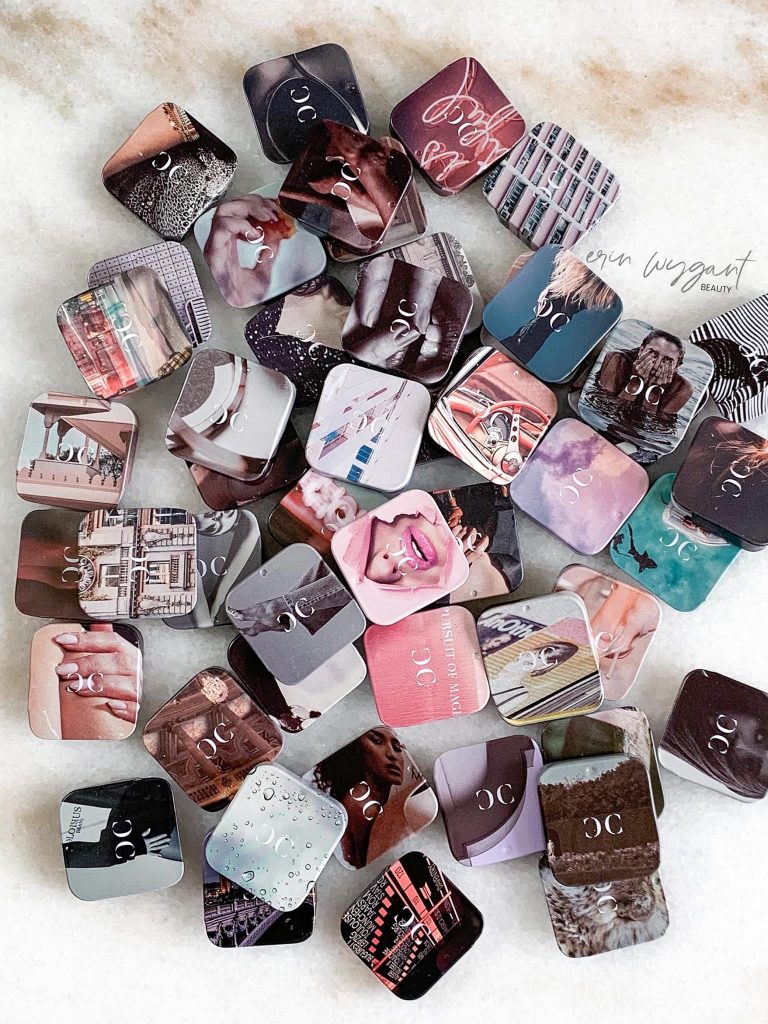 What is Demi Colour
A quick note- Demi did not replace the iiiD Foundation- that is still available and definitely my ride-or-die! Demi Colour is a whole new product line and is not meant to be used with iiiD Foundation. It is even available on a separate website from Seint's current makeup products as a way to keep them separate and avoid confusion.
Like iiiD Foundation, Demi Colour is cream-based (we love cream-based makeup!). The purpose of Demi Colour is to allow you to filter out the distractions on your face (think blemishes, dark circles, melasma, etc), and enhance your best features– like your eyes and your cheekbones– without having to wear a full face of makeup. It provides a natural, soft look that allows the natural luminosity found in your skin to remain untouched. The trendy word for this look is 'skinimalism' – Demi is all about less is more! By choosing Demi Colour you are going to be wearing less makeup and have a more natural finish to your look.
The Science behind Demi
When we are talking about everything you need to know about Demi Colour, we have to start with our skin. Our skin is made up of many layers. In between those layers, there is oil and water. When the oil and water mesh together, there is a luminous quality. This is what shines through on our skin naturally! When we apply makeup, however, that luminous glow can get lost. But with Demi Colour your natural goal will remain untouched.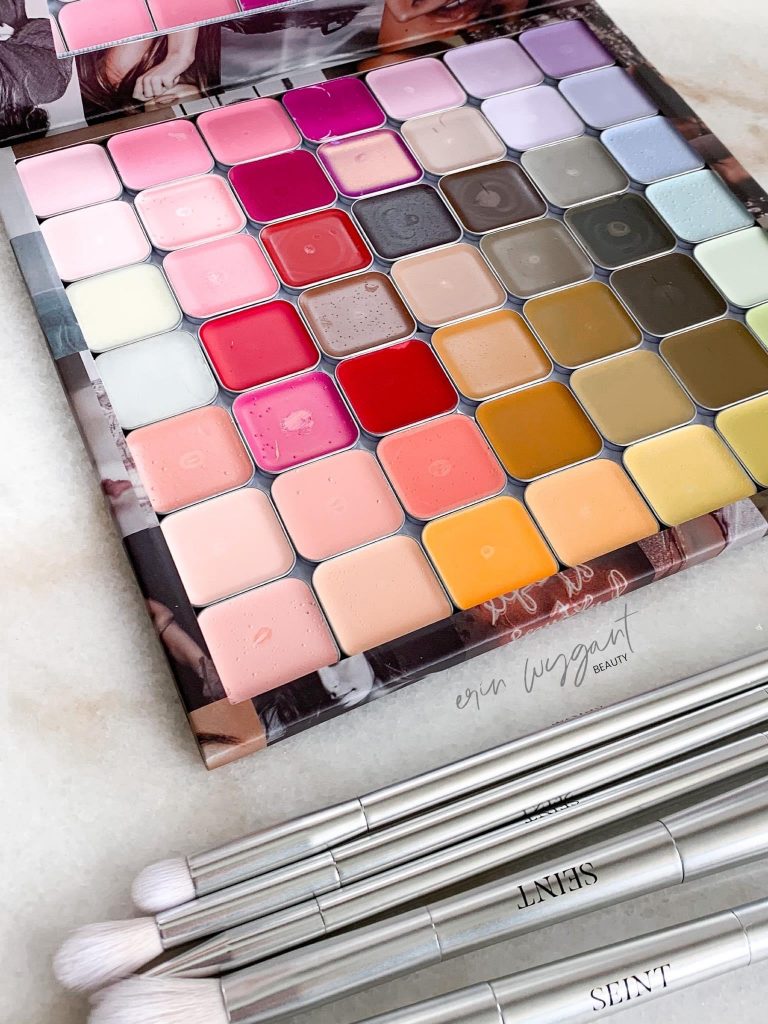 Demi uses color science to help filter out excess colors on your face. Take a moment to look at the parts of your face that are the most distracting. These areas will often include spots of melasma, blemishes, or dark under eyes. Once you've targeted those areas, you use Demi Colour and color science to make them disappear! The method with Demi Colour is to take the color wheel and determine what the excess color is in those distracting areas, and then use its complementary color to filter out the excess color.
Using this method we are not placing color all over our face; just on the parts that are the most distracting- remember, skinimalism!
I have some great side-by-sides on my Instagram, in a saved highlight bubble labeled 'Demi Overview', where I show you several before and after looks that highlight just how creative and clever this approach to makeup really is.
How Demi Colour Works
So let me walk you through an example. A common distraction is melasma. While melasma appears brown on the surface, when you look at it closely, melasma often has an excess of green it its undertones.
To filter out green, you will use the color wheel to determine what its complementarily color is. Red is the opposite of green on the color wheel. So using a Demi Colour with an 'R' (which stands for 'red') on that area, you will be able to filter out that excess green and neutralize the area, making the melasma spot disappear!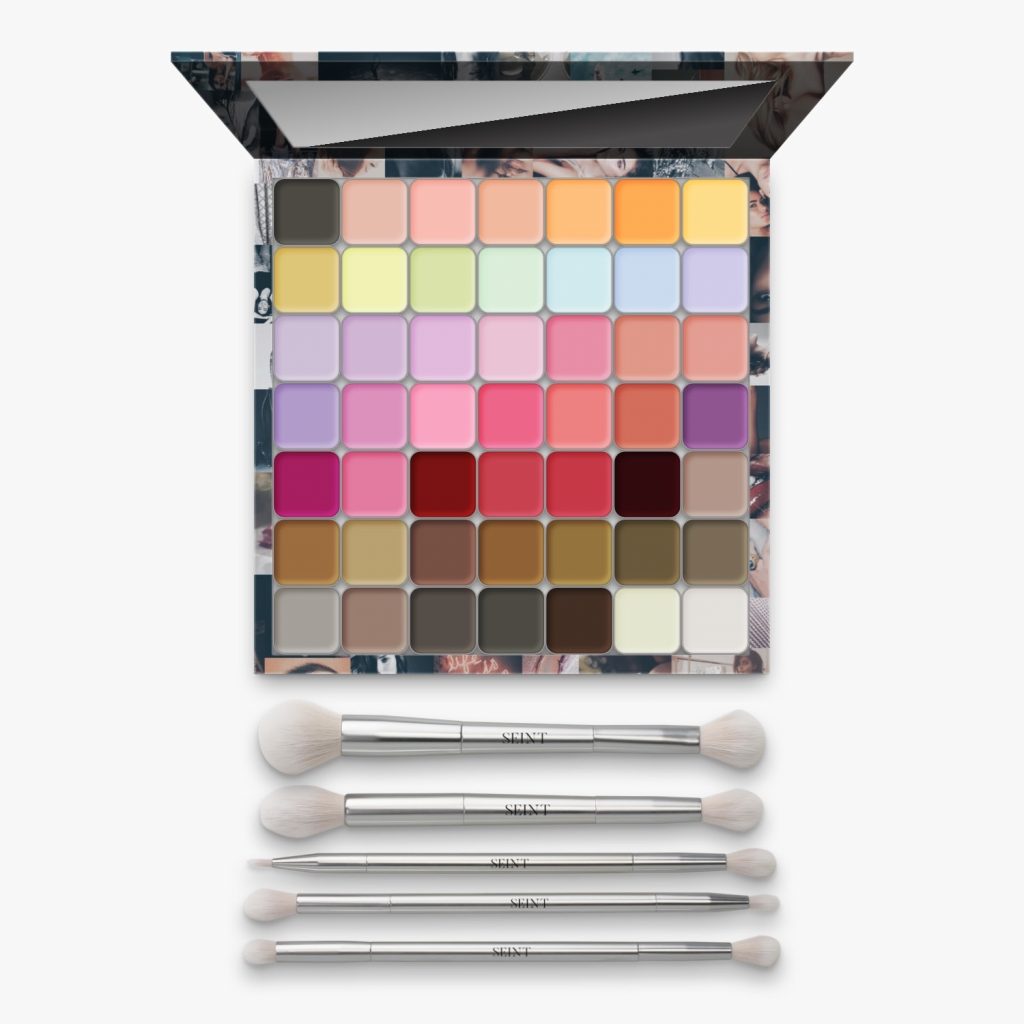 Remember, Demi Colour is built to filter out excess color and remove distractions. In addition, you can add Demi Sculpt (aka contour) and Demi Blush to provide more life and brightness to your makeup routine and enhance some of your best features. This is the perfect method to use when you want to have a natural finish without any visible makeup texture. Demi Colour is made to look like you on your very best day!
How to use Demi Colour
Demi takes time, practice, and patience to be able to properly learn to identify the excess colors in your face and which color will help filter them. It won't happen overnight- practice will make perfect!
With iiiD foundation, I can do my makeup in 2-3 minutes and be good to go. With Demi, I will need to give myself about 15 minutes to get a simple look ready. If I really want to create a detailed finish with Demi and go a bit more glam, I'll need to fit in about 20-30 minutes to get that look.
While you can buy Demi Colour singles, it is best to get started with one of Seint's Demi Colour Edits. Demi Edits are bundles that are categorized by skin tone. There is fair to light, medium, and dark skin tones. Depending on where you fall in these categories, Seint's Edits that provide all the colors you need to get started.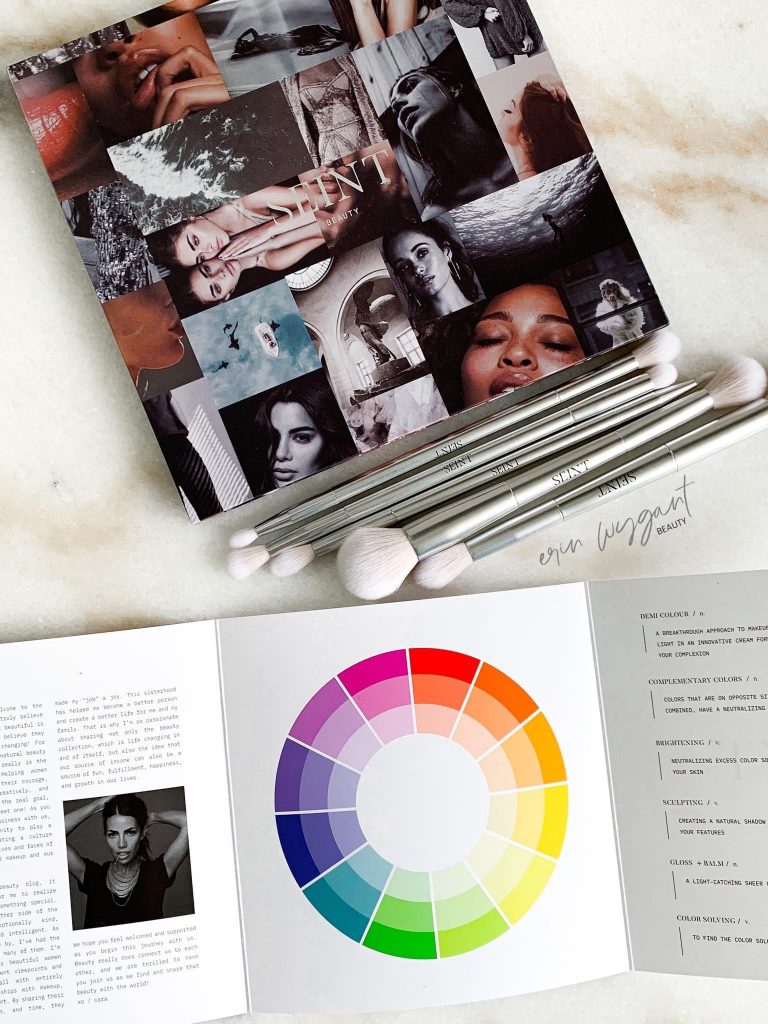 What Makes Demi Colour Different?
Demi is a little different from Seint's iiiD foundation system. Because Demi is such a special and innovative product, Seint requires an artist to be Demi Colour Certified in order to demo and sell it to customers. And you are in luck, because I am a Certified Demi Colour Artist! I will be able to help you select the perfect bundle for your needs and teach you everything you need to know about Demi Colour by Seint. So, whether you are looking for iiiD foundation or you want to try the newest trend in makeup, I am here to help! Contact me here for a iiiD color match consultation, and here for more information on Demi Colour.
Demi Edits
If you are just shopping around the website, here are a few of my recommendations. The best investment comes in the Angel Edit. This edit contains everything you need. You will find 12 colors, which includes a mix of brighteners, sculpts, and blushes. You will also receive the Demi Colour Palette 12 to hold all of your colors in. The Angel Edit will give you everything you need color-wise to really dive into Demi. The price point is a little higher, but it matches the investment you are making. This makeup is built to last, and if you love Demi, this bundle is going to pay for itself over time. 
If you are still testing the waters with Demi Colour, there are also some more affordable edits.
Filter Edits I, II, and III are for dark under eyes, melasma, and sunspots.
Mini Filter Edits I, II, and III are a smaller scale version of the Filter edits. They are also used for filter excess colors under the eyes and in melasma and sunspots.
Mini Filter Edit IV is for blemishes.
Sculpt Edit are what you use as contour and eyeshadows. 
How to get started with Demi for less money
If I were to suggest the best products to buy to just dip your toes in the water, I would recommend grabbing the one of the Mini Filter Edits or Filter Edits. Then choose a single Sculpt color, and one or two singles of the Blush colors. This will give you a good variety of colors to work from, but at a slightly lower cost point.
Regardless of how you decide to start with Demi – Angel Edit or Filter Edits – you'll also want to be sure to grab a couple of brushes for proper application. The Wash brush and the Spot brush are the best ones to get started with.
This combination of products and using the Demi method will help you hone in on the distractions on your face, filter the excess color, and practice the basics of Demi without putting too much skin in the game. It will give you the key ingredients and a good taste of what Demi is capable of!
Are you ready to try the newest trend?
There's everything you need to know about Demi Colour by Seint. Don't forget, Demi provides you with a natural, but stunning, makeup-texture-free look that will give you that 'less is more feel'. When you use Demi, you will really see and appreciate your natural beauty and all it has to offer!