What is Seint?
Seint is a beauty company founded on the principle that "helping others look beautiful is nice, but helping them believe they are beautiful is life-changing". The products Seint offers are created to redefine, simplify, and streamline the beauty routine. Seint also has an amazing artist program. A Seint Artist is someone who is passionate about sharing this incredible line of makeup with others, and helping women gain confidence and competence in enhancing their own natural beauty. I've been an artist with Seint since the summer of 2017, and today I'm going to share everything you need to know about being a Seint Artist.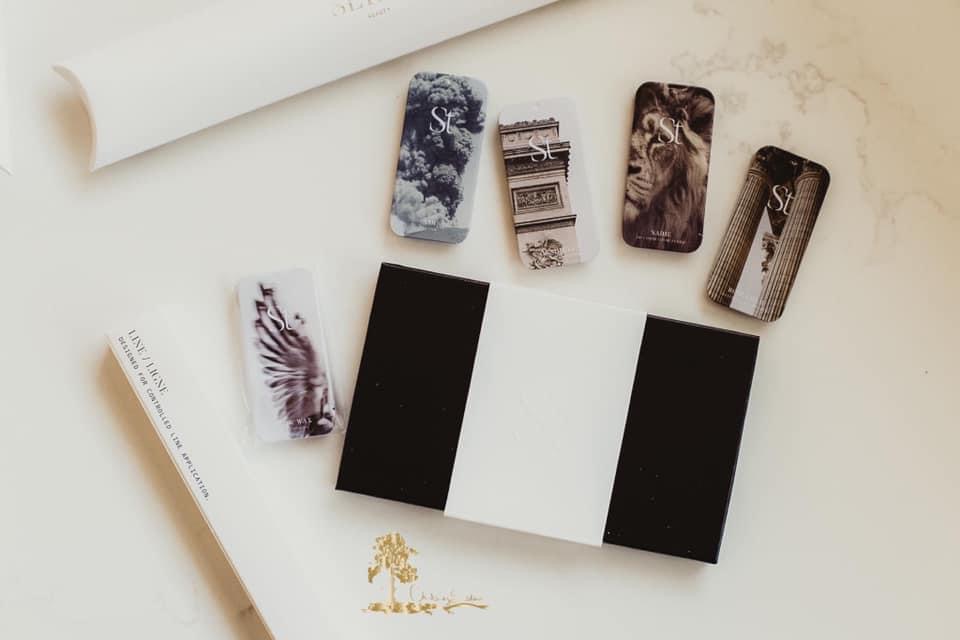 What is a Seint Artist?
To start your journey as a Seint Artist, it is in your best interest to sign up with another artist. I am a top leader, seller, and recruiter with Seint, and when you sign up under me, I will share my vast experience as an artist and business woman, and become an invaluable asset to you as you first get started. I lead an incredible team of women that I absolutely love mentoring. When you sign up as a Seint Artist with me, I provide exclusive coaching and resources that will guide you through the ins and outs of Seint, the beauty industry, and running a successful business. You will learn everything you need to know so that you can grow and succeed in your business.
How much can I earn as a Seint Artist?
Seint offers an extremely generous compensation plan! As a Seint Artist you can make anywhere from 20% – 40% on every Seint product sold through your replicated Seint Website (which the company provides). The more you sell throughout the month, the more commission you will receive on those sales.
Payday is every Friday! This paycheck reflects the base commission of 20% from everything sold in the previous week. Then, every month on the 10th, you will receive a bonus check that includes any commissions you received over the 20%. The more you sell, the higher the commission you will receive!
Team bonuses are also paid out on the bonus check you can receive on the 10th of each month. You can earn team bonuses from the sales of individuals signed up somewhere underneath you in the organization. These can range anywhere from 2% – 15%, and can add up very quickly!
Do I have to sign up Artists under me?
Building a team is completely optional. Of course building up your team is encouraged, because as I discussed above, you can receive additional commission. But don't stress! I consider myself a veteran and will share everything you need to know about growing your business, including building a successful team and organization, when you sign up under me! I will be there every step of the way to encourage you to grow your business in a way that best suits your needs and desires.
Is there a monthly fee for being a Seint Artist?
After purchasing the initial kit, there is a small monthly fee of $11.95 US/ $14.95 CAD. This back office fee covers the cost of your replicated Seint website, free shipping for customers, and all shipping and handling, as well as customer service, being handled by Seint. As a Seint artist, you do not have to carry inventory or deal with any of the overhead or ancillary services that are required by a lot of other direct selling companies and brick and mortar businesses, making this minimal back office fee worth every penny!
Do I have to sell a certain amount of product each month?
There is no requirement to sell a certain amount of product each month. You will maintain your status as a Seint Artist as long as you pay the monthly back office fee. It doesn't matter how much time may lapse between sales, or how much you sell in a month. You do not need to meet any kind of quota in order to get paid your base commission of 20% when you do get a sale!
I think it's important to also note that you do not have to talk about, share, or post a certain number of times about Seint. You are in charge of your business and its growth! You determine how and when you grow your business.
What if I am not a makeup expert?
This is a great question, and one of the reasons I almost didn't become a Seint Artist. I am a lawyer by trade, and before I started with Seint, I was not a makeup expert! But of course, Seint is absolutely wonderful. They provide ample training resources to become well versed in the product and how to use it. I will also work closely with you in the beginning. We will handle color matches together, and I will share everything you need to know about being a Seint Artist.
How do I grow my Seint business?
Hopefully you have caught on by now – this business is yours to control! There are so many wonderful options for growing your business, and you can choose whatever way is the best fit for you. I've seen women achieve great success with one-on-one makeovers, Facebook beauty groups, online parties, Facebook business pages, Tik-Tok, YouTube, Pinterest, Blogging, Instagram- you name it! The key is to choose the way you want to share your business, and consistently show up.
Would I receive a discount on Seint products?
Here is where I get to let you in on a secret… not only do you earn commissions and receive a discount on products, but you can earn hostess rewards that go towards free beauty products from Seint! I have received many packages worth over $500 in Seint makeup, skincare, and other products since starting this journey. In fact, I have not paid for makeup for myself since my initial sign up as an artist!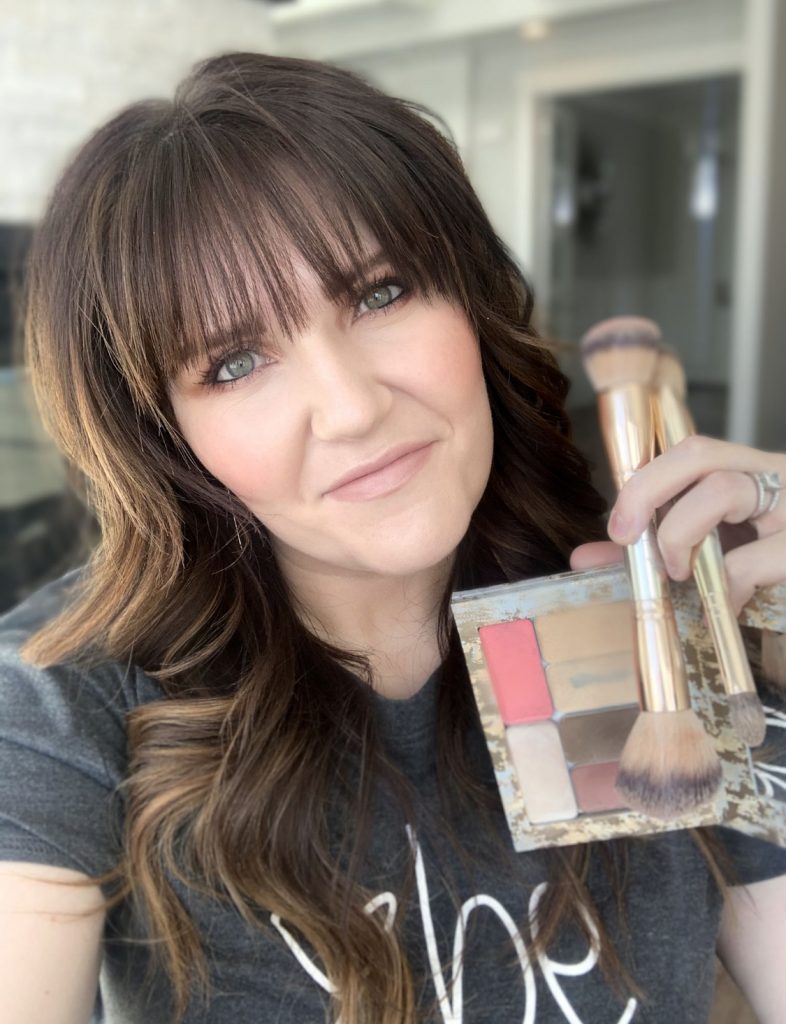 Join my team today!
Doing something in makeup was not on my radar. But as a customer that fell in love with the product, I knew I needed to take the leap and sign up to be an artist. And I am so grateful that I did! This opportunity has already blessed me and my family in so many incredible ways. If you have felt a pull for something more — whether it be for financial reasons, personal reasons, or any other reason — please feel free to reach out and let's talk about whether or not the Seint Artist program is the right fit for you.

I am very passionate about the artist program. I see the way it has impacted my life and the lives of the women on my team, and I would love to work with you so that it can have an impact on your life too! If you're ready to dive in, click here to sign up today!