How to Make Your Seint Makeup Mask-Proof
A year ago who would have thought that we would be shopping for masks to match our wardrobe, or keeping a set of backup masks in the glove compartment of our cars? While remembering to grab a mask can be inconvenient, applying your makeup to stay in place under your mask doesn't have to be. Seint products are the best makeup to wear under your mask to prevent smudging. I have been talking about How to Set Cream Makeup for a while, and today I'm going to teach you how to make your Seint makeup mask proof for a flawless finish.
Smudge Proof Skin Prep
Proper skin preparation plays a big role in getting a smudge proof finish. Wearing a mask inherently traps airflow and creates a damp atmosphere around the skin it covers. This creates the perfect conditions for breakouts and blemishes, which is exactly what we want to avoid! I recommend investing in a quality Skincare System that works for you before your makeup goes on and after it comes off.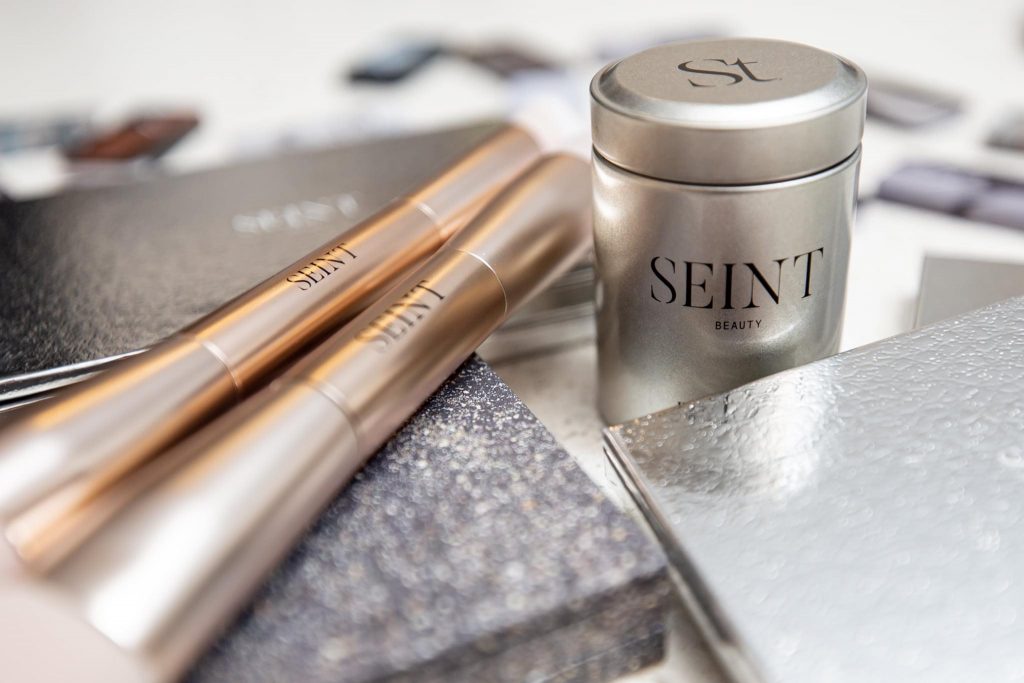 Using a primer is a great way to create a healthy layer between your skin and your makeup. With Seint products, use a primer that is water-based. Because Seint iiiD Foundation is cream-based, a silicone-based primer will break down the foundation and leave you with a less than desirable finish.
For a great and inexpensive water-based primer, try Elf Poreless Putty Primer.
The Best Makeup for Light Coverage
The next step to achieving the smudge-proof coverage you need when wearing a mask is to apply your foundation with plenty of time to spare before putting your mask on. Foundation that has dried and is well-set on your face will give you the best chance of avoiding left over makeup stains on your mask. So be sure to apply your makeup as one of the first things you do in the morning. And then do any additional things, like eating breakfast or getting your bag ready, for after the fact. This will give your makeup adequate time to set before heading out the door with your mask in place.
Another key step to creating a flawless mask proof look with Seint makeup is setting powder. My favorite Vanilla Dust setting powder adds a layer that will help absorb any moisture as well as create another barrier between your foundation and the mask. Adding in a light layer of powder will help give your makeup a smudge-free boost!
Bare it all (almost)
If you are going to wear a mask all day, the experts recommend using little to no makeup in the areas your mask covers. This makes Seint makeup application a no-brainer! Seint IIID Foundation mimics a paint-by-numbers concept- so just leave out the areas that are covered by a mask, and let the Blend Brush do the work!
Maybe you have a few spots that if you had to remove your mask, you'd hate to be caught without a little coverage. Use the smaller end of the Blend Brush to spot treat the areas you're concerned about. The blending brush will still give you a beautiful blend that makes you feel confident with or without the mask!
You could also take it one step further and opt for Seint's new Demi Colour line. The no-makeup makeup look achieved by Demi Colour will address all of your trouble areas, while letting your skin shine through!
Lips that will Last
While my lips usually never make an appearance during a day of mask-wearing, I'm sure you've caught yourself reaching to take your mask off, only to realize that you neglected to put any lipstick on. Something looks a little off!
Lip makeup is typically the first to transfer onto a mask. To avoid this, the experts recommend long lasting stains and Seint Lip+Cheek's are just the ticket. For a longer lasting lip, be sure to use one of Seint's satin shades. And remember, less is more! Applying a soft, light layer of color will add just enough pop to make your lips stand out, but not so much that it will easily transfer the second it touches your mask. Also, don't be afraid to dust on a little powder on top of your lip color as well. Just like your IIID Foundation, powder will help set the color on your lips for a longer lasting finish.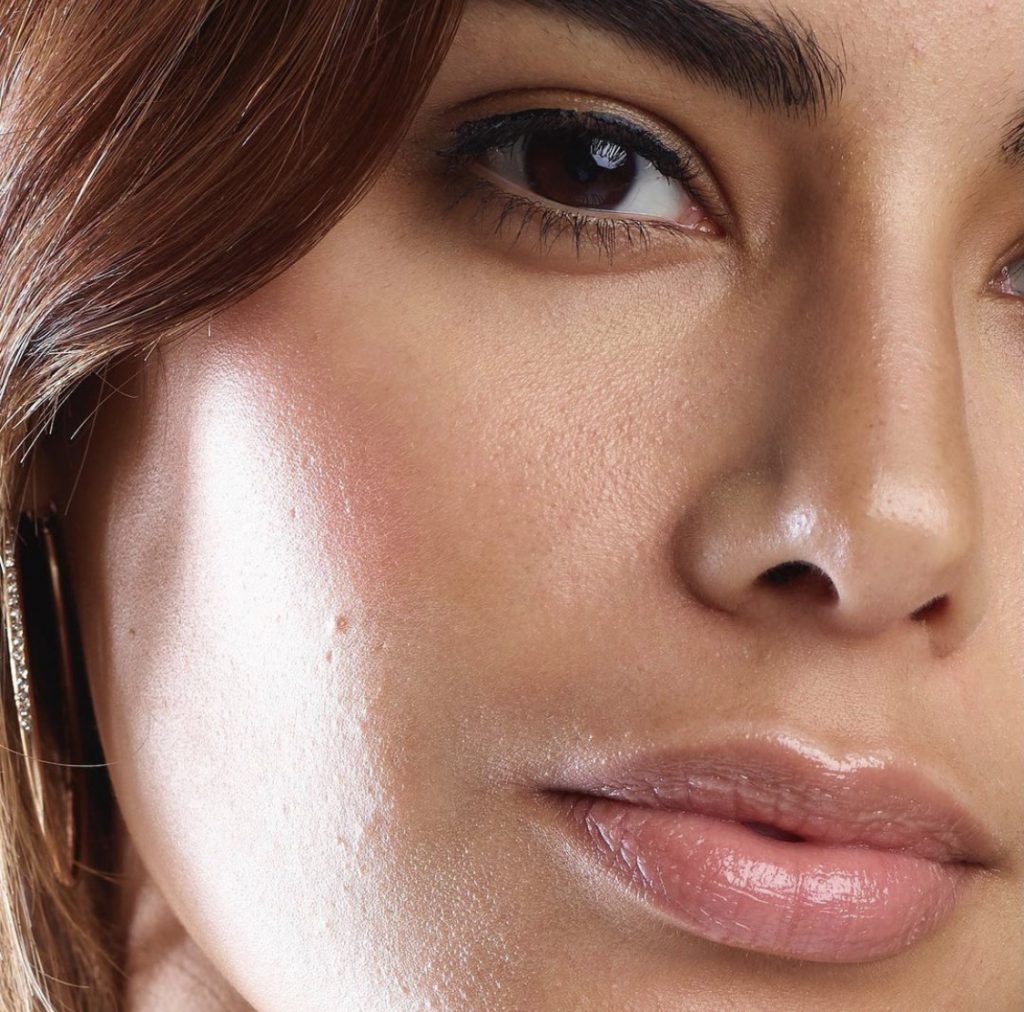 You can also just forego wearing any lip color until you actually need it. Because of Seint's customizable and compact makeup palettes, you can just slip your Seint compact into your purse with a few of your favorite Lip+Cheek colors. You can then pop one on whenever your mask needs to come off for an extended period of time.
With Seint's lip+cheek stains, you can have confidence that your lips will still stand out even after wearing a mask. I have a blog post about choosing the Best Red Lipstick for your skin tone if you're not quite sure what color to choose.
The Finish for a Smudge-Proof Look
The last and most important step to achieve a look that will survive the mask is a Seint Setting Spray. I talked earlier about using a primer, and this setting spray is actually a two-in-one spray. You can use it as a primer for your skin before applying your makeup, as well as use it to set your makeup after you've applied it. Using this dual purpose Setting Spray will keep your makeup in place all day long!
You can feel confident reaching for Seint makeup, knowing that it is mask proof and is the best makeup to wear under your mask. Connect with me and let's color match you to your perfect shades today!