Seint IIID Foundation is perfect for busy women. Before I started using Seint products, I would generally apply a single layer of foundation over my entire face, throw on a touch of blush on top of my cheeks, and call it good. And while I didn't realize it at the time, my makeup routine was taking away all of the natural contour and character my face has, and I looked flat and one dimensional. I was spending too much time and energy to get a look I didn't really like.
And unfortunately, this is exactly what traditional makeup is designed to do. With traditional foundation, the goal is to make your skin all one color without any variation or contrast. But this approach leaves your face looking very unnatural. So then you are expected to go in with even more makeup, and layer it on top of what you have already applied to bring back the natural depth and dimension that you just spent so much time covering up. It makes no sense! You just end up wasting a lot of time and money with makeup that doesn't really work… at least not in the way you truly want your makeup to.
The real reason we use makeup is to enhance our natural beauty and make us look and feel our very best. And this is where Seint IIID Foundation comes into play. Seint's revolutionary approach to makeup allows women to get the coverage they are seeking, while showing off their best features. And one of the very best parts: it's super fast and easy, making it perfect for busy working professionals and working moms.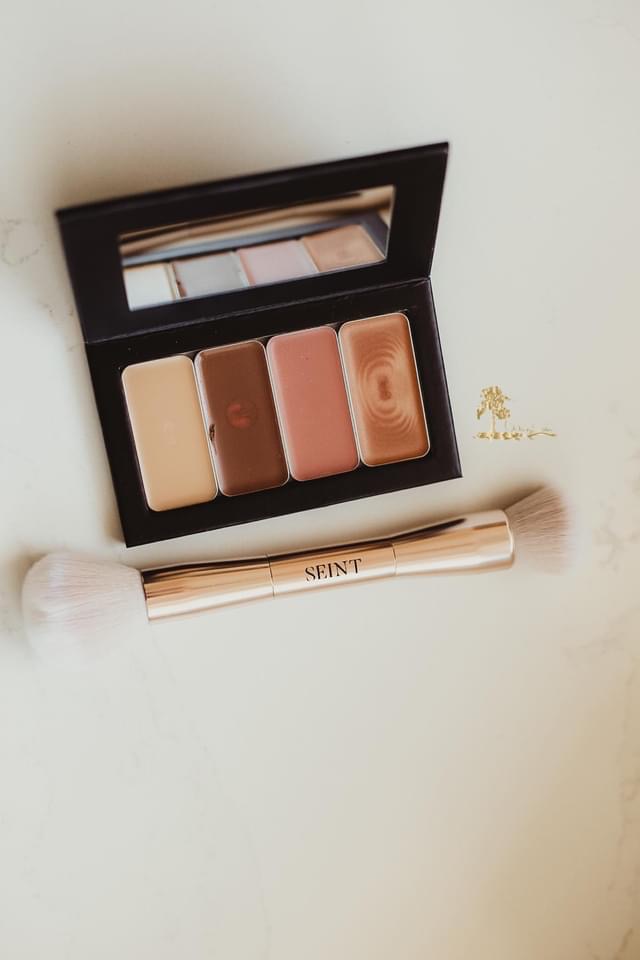 What Is Seint IIID Foundation?
Seint IIID Foundation is made up of four colors: Highlight, Contour, Lip+Cheek, and Illuminator. Each of these colors is sold separately and comes in a small magnetic tin that fits perfectly into a customizable compact. You can save time and money with Seint's innovative approach to makeup, all while simplifying your beauty routine. You no longer need to buy a full makeup palette for that one color you love, or go searching through your makeup bag to find the right bottle or container. This system is perfect for busy women who don't have a lot of time in the morning to get ready, whether it's because you're a mom, a working professional, or both! And as a top artist with Seint, I can help you find your perfect colors, so each color you buy will be the perfect shade for you.
Take the Seint Color Match Quiz!
How to Use Seint IIID Foundation
The four colors that make up up Seint IIID Foundation are easy to apply and will give your face the depth and dimension that so often gets lost with traditional foundation. And to save you even more time, you can apply them all with the same brush! If you only want to use one brush, I recommend using the Seint Buff Brush. This brush is specifically designed to work with Seint cream products to provide flawless coverage every time. You can see a tutorial using this brush HERE. And if you're a beginner or low on time, you can even apply the makeup with your fingers and blend it in quickly with the Blush and Bronzer Brush, another favorite of mine! Check out how I did that HERE and HERE!
Seint IIID Foundation is perfect for busy women, and one of the best things about it is that you only apply the makeup where you need it. This saves you time, money, and keeps your face looking dynamic and alive with a lightweight, single layer of makeup.
Seint Highlight
To apply, start with the Seint Highlight. You can use this highlight in so many ways! Think of this color as your main color, similar to your traditional foundation shade. It should match your skin tone, and it should provide a nice even base for you to build around. You will use the Seint Highlight to conceal, brighten, and filter any distractions on your face. Remember, you only need to use it where needed. No more slathering your face with heavy foundation!
Seint Contour
After you have applied your Seint Highlight, you'll go in with your contour. Seint Contour is used to enhance your face's natural shadows. It helps sculpt and chisel your face to provide depth and enhance your unique features. One of the things that makes Seint's Contour so unique is that it is part of the foundation and provides coverage all on its own. So you do not need to layer it on top of any other makeup, but you can apply it directly to your skin in the areas that you want to apply contour.
Seint Lip+Cheek
After applying your contour, you'll move on to your Seint Lip+Cheek color. Because Seint's IIID foundation colors are all cream-based, your lip+cheek color can serve as both your blush and your lip color. Again, just making it so you can save money and eliminate clutter! To apply, you'll just dab a little on the apples of your cheeks and on your lips. The Lip+Cheek colors are highly pigmented, so a little goes a long way! So start with a small amount. You can always add more for your desired depth of color, if needed.
Seint Illuminator
The last color, and final step, in Seint IIID Foundation is Illuminator. Seint Illuminator provides you with a sun-kissed glow to key areas of your face. You only need to apply a small amount of illuminator, but you will see it leaves your skin looking radiant with a youthful glow. There are actually 7 great places to apply your illuminator.
Believe it or not, this simple paint-by-numbers concept — applying the correct color, in the correct spot, and then blending — will only take you minutes to apply! Minutes! And for a busy woman, Seint's fast and easy makeup routine is worth its weight in gold! Am I right?!?
How You Can Save Time and Money
Seint IIID Foundation is perfect for busy women. It really can save you time and money by simplifying your makeup routine. Each of the four colors comes in a small tin that you can just pop into your compact. This is great because when you run out of a color, you can just pop out that single tin and replace it with a new one. You'll never have to buy a whole new makeup palette just to replace that one perfect color.
And because Seint IIID Foundation is cream-based, a little goes a long way. Creams are highly pigmented, so each color lasts you a really long time!
And don't forget, I can help you color match, so each color you buy will be the perfect shade for you. No more wasting time, money, or makeup buying colors that don't really work for you!
If you are just starting to use makeup, or you want a more natural look, Seint IIID Foundation is for you. The cream-based makeup blends easily and is very forgiving. It moves with the skin more naturally than powders or liquids, which means you will have less settling with this makeup and it will create the appearance of younger looking skin.
I love that when I'm in a rush, I can just grab my single compact and a single brush and be good to go. I don't have to deal with any messy bottles or searching my makeup bag for that one item that always seems to get lost in the shuffle. One brush and one compact. That's it! It doesn't get much better than that!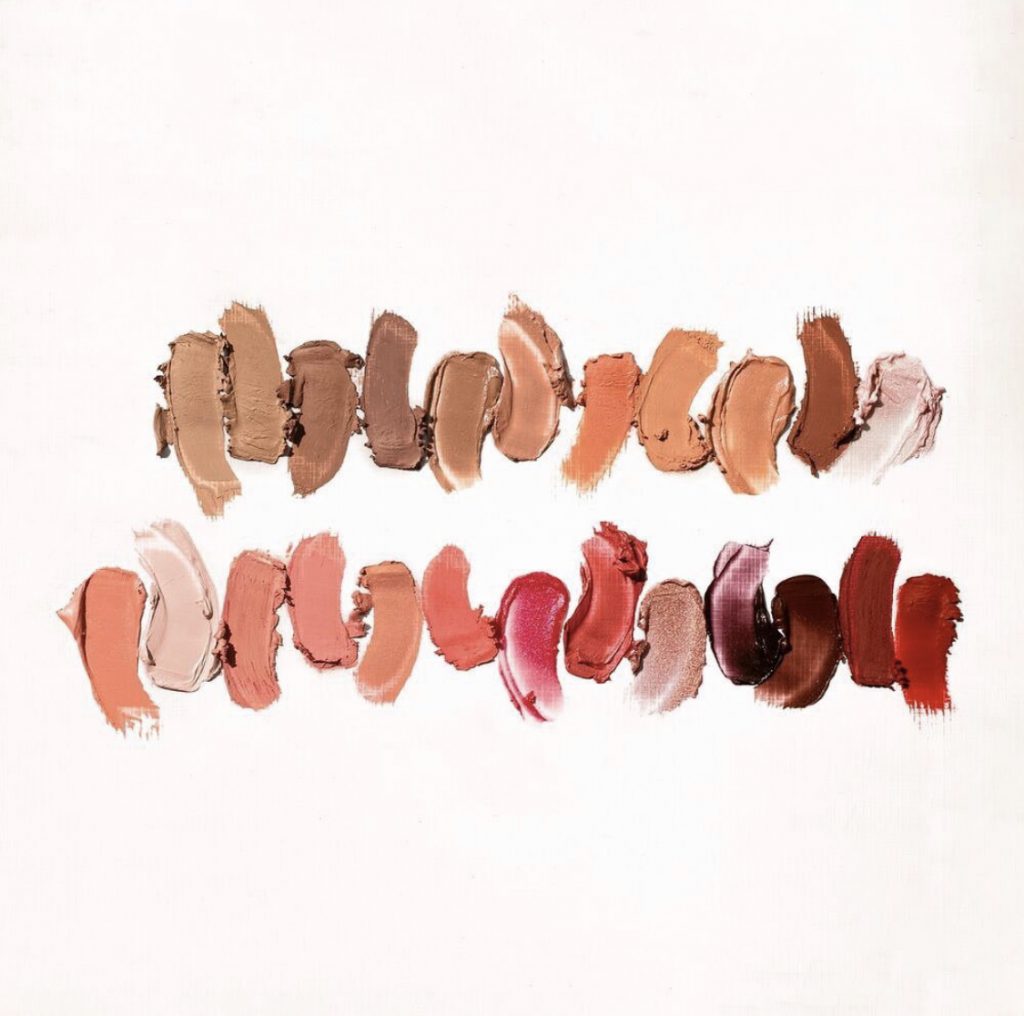 If you want to learn more about how to apply Seint IIID Foundation, I have a great tutorial you should check out.
Let me know if you're interested in finding the perfect colors for your skin. You can either send me a photo or take the color match quiz. Seint also provides a 60-Day Exchange Policy, so if a color just isn't working for you, you can easily swap it out for a different shade.
Seint IIID Foundation is pefect for busy women! I know once you try Seint IIID Foundation, you'll fall in love with this system. It's easy to use, will save you time and money, and is great for busy women who are on the go!