When the temperatures rise, and the kids are home for summer, it's easy to let some things go. One thing I always try to keep up with though is my makeup routine! Whether I'm at the pool, playing outside with my kids, or traveling to visit friends and family, I still want to look my best. Luckily, I have the best products for quick and easy summer makeup for moms.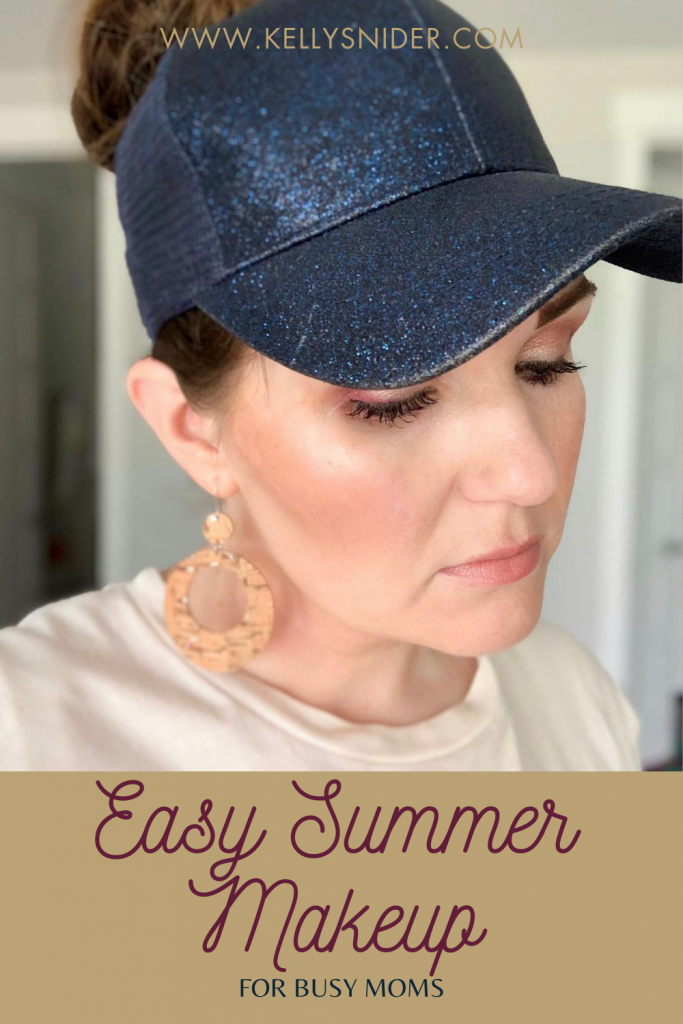 Easy Summer Makeup for Moms
BB cream
Summer is a great time to play around with lighter foundation coverage. I love Seint's Demi Colour line for getting rid of distractions, while still leaving me mostly makeup-free and with a very natural look (read more about Demi Colour here). Another product I love using is a good BB Cream for a light, all-over coverage. I recently wrote a post (here) all about how to make your own BB cream using your main iiiD Foundation Highlight color from Seint. This DIY BB cream is absolutely perfect for summer and will leave you with the perfect amount of light coverage for those hot summer days.
Blush
Do you change your blush colors with the seasons? I love to break out of my normal routine and try some bright and fun blush shades for summer. Cindy, Tropicana, and Hollywood are great for this time of year!
Bronzer
We all love a good summer glow, right? Since I love to protect my skin from the damaging rays of the sun, I have to recreate the glow of a summer tan with bronzer. The Bella cream bronzer from Seint is perfect for getting a gorgeous summery glow without any sun damage. To apply, grab a big, fluffy brush (my favorite is this one) and lightly brush the Bella bronzer over your cheeks, nose, and forehead. You want to place it on the high points of your face where the sun would naturally hit your skin first.
Illuminator
Summer is also a great time to let your inner sparkle shine. While you may be using Seint's Illuminator on your cheekbones, nose, and cupid's bow, did you know you can also use it on your collarbones? Add a luminous glow to your beach style. Add cream or powder Illuminator to your collarbones for a little extra eye-catching shimmer. Try it… I know you'll love it!
Setting Powder
With the heat, often comes the humidity. When I'm feeling sweaty or sticky, I like to set my makeup with setting powder as well as my favorite setting spray. Seint's Vanilla Dust pressed setting powder is super fine, which keeps it lightweight and easy to use.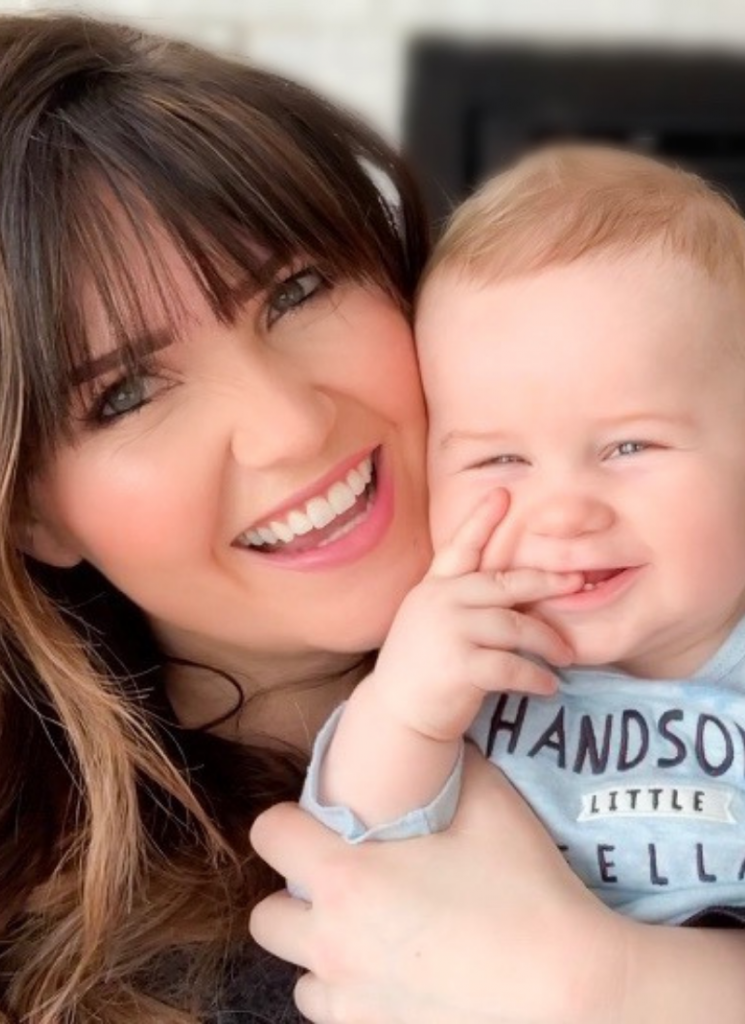 My Easy Summer Makeup For Moms Routine
Now that you have my favorite makeup products for summer, here's how I use them on the daily! Life is busy. I prefer to spend my time with my kids and family, not in front of my bathroom mirror. Thanks to Seint, I don't have to choose between getting myself ready and spending time doing the things I love.
With the products I've shared above, I can get myself ready for all of the adventures my kids have planned in a matter of minutes.
Here's how I complete my easy summer makeup for moms:
Apply BB Cream where I want coverage on my skin
Place blush on my cheeks
Apply bronzer where I want that sun-kissed glow
Pat Illuminator on my cheekbones (and collarbone if I'm feeling extra sparkly)
Set my makeup look with Setting Powder
I'll also add a swipe or two of mascara to finish my look. And that's it! Just 5 simple steps takes me from blah to looking great and ready to face the world!
These few simple steps help me feel more like myself and give me the confidence I need to face the day. After all, life as a mom can be exhausting. Taking a few minutes to care for myself can make a world of difference when facing a new day.
Do you have an easy summer makeup routine that you love? For more tips and tutorials, be sure to follow me on Instagram here!