When we think about doing our makeup, we often only think about our skin, eyes, and lips. We try to find just the right shades to perfectly enhance our features—blending, contouring, and highlighting. And that's where most of us stop. But, if we stop here, we're forgetting one of the most prominent features on our face: our eyebrows! Well-groomed eyebrows will make a huge difference in your appearance and draw attention down to your eyes. Seint makes one of my favorite eyebrow products. So today I want to tell you everything you need to know about Brow Wax.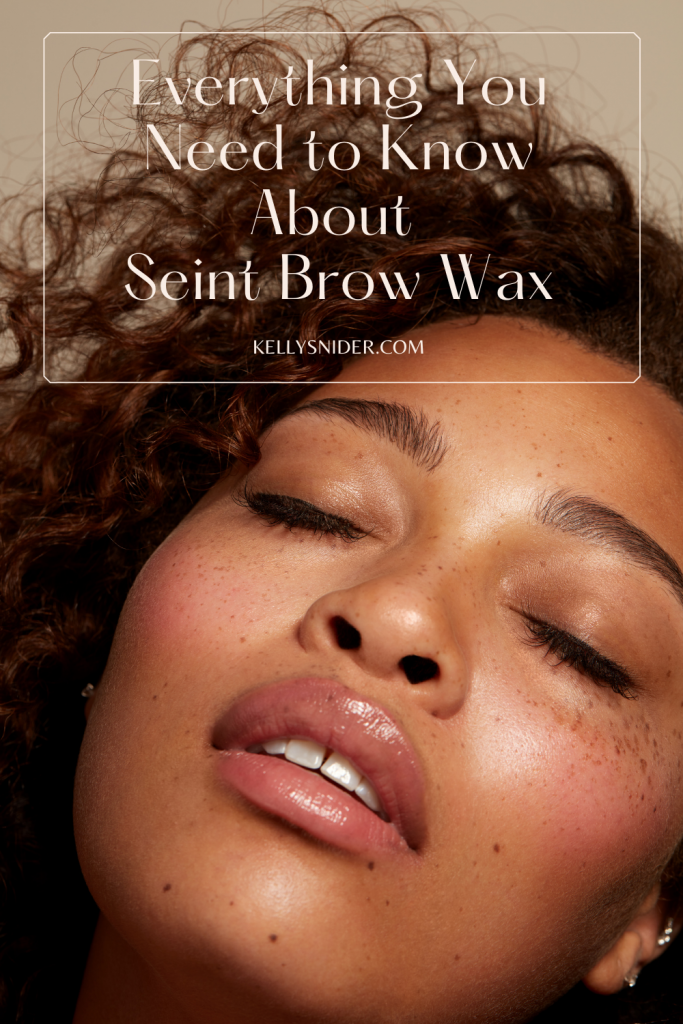 What Is Seint Brow Wax?
Seint Brow Wax is, just as the name suggests, a wax for your eyebrows. Brow wax tames your brows and keeps them in place all day long. But don't worry; it doesn't leave your eyebrows feeling greasy or looking unnatural and waxy. Instead, it makes your eyebrows look full, defined, and polished. And it will keep all of the hair perfectly in place all day long!
Why You Need It
Have you ever thought of microblading your eyebrows? Do you wish your eyebrows were more full? Then Seint Brow Wax is for you. It's much cheaper and far less painful than microblading. And it can help even the thinnest eyebrows look more full and polished. Remember, your eyebrows frame your eyes. When your eyebrows are well groomed, your eyes naturally stand out more.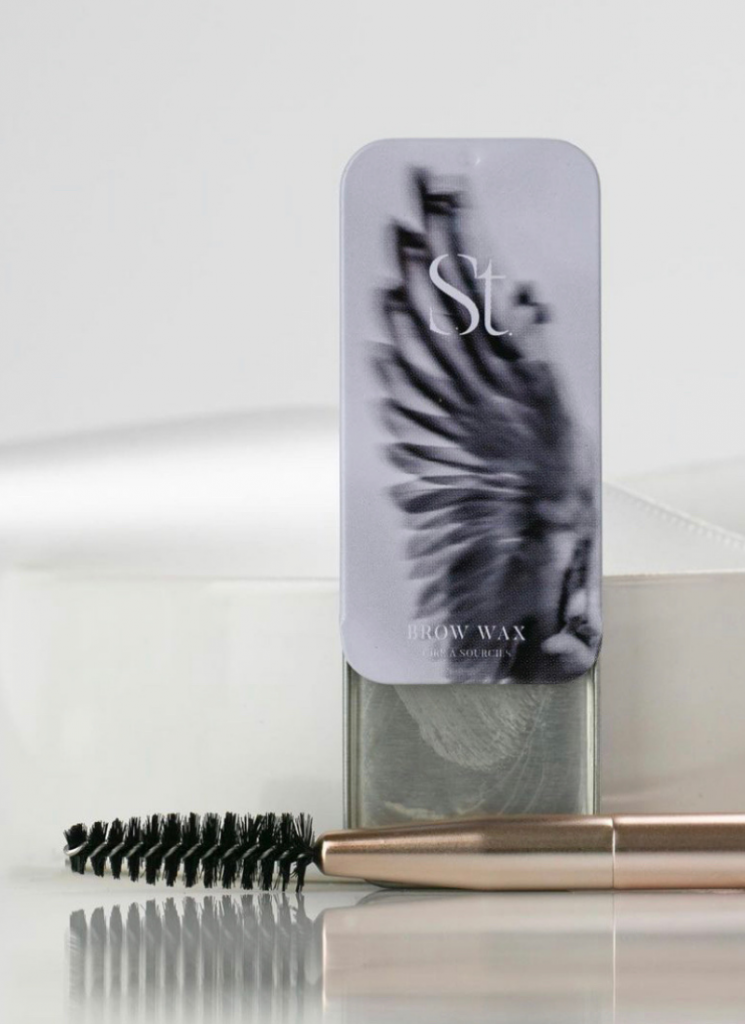 And if you're lucky enough to already have full eyebrows, you'll still love Seint Brow Wax. This product can help tame your brows and keep every hair perfectly in place.
Seint Brow Wax comes in a tin, just like the other Seint makeup, so it fits perfectly into your magnetic compact. It's great to keep with the rest of your eye makeup, and you can easily use it on the go, ensuring you can still achieve the perfect brow, even when you are in a hurry.
How To Use Seint Brow Wax
When we are talking about everything you need to know about brow wax, we have to talk about how to use it. The Line Brush from Seint is the best brush to use on your eyebrows. (For more on my favorite makeup brushes, check out this post here.) Before using Brow Wax, use the flat, angled end of the brush to fill in your eyebrows with your desired color. I recommend using a matte brown Seint Eyeshadow in your desired color (I like Trust!) to fill in your eyebrows. After you've filled in your eyebrows, you'll add the wax to fluff up your hairs for a more natural look.
The other end of the Line Brush is called a spoolie. Make sure the spoolie is clean before you use it. (I like using Seint Brush Cleanser to clean my brushes.) You want to remove any built-up wax or product from previous uses to ensure your brows are perfect each time.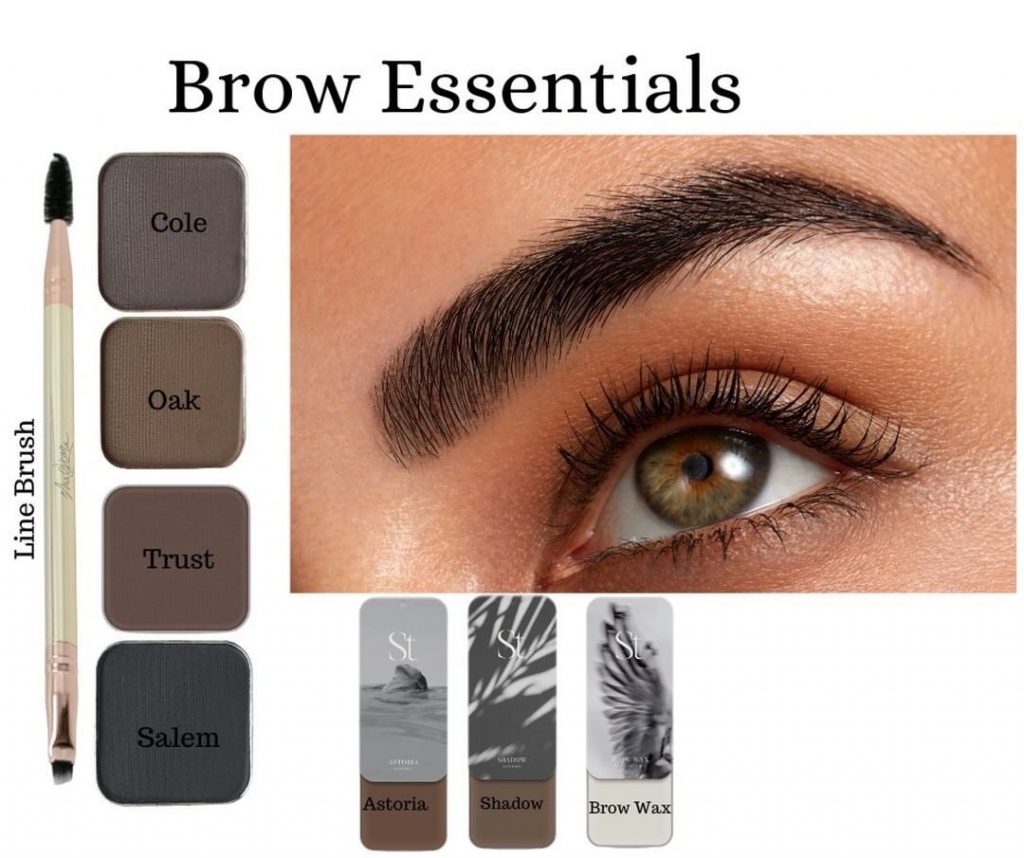 Use Setting Spray or water to wet your spoolie. Rub the spoolie into the brow wax and make sure it is well coated. Once you've got the wax on the spoolie, use soft, upward flicking motions on your brows to distribute the wax into the hair. This sets the hair in place in an upward motion and gives your brows more definition and shape. If you find that moving the position of your brow hair has exposed more areas that need to be filled in, you can add in a little more color to those areas at this point.
Get the Brows You Want with Brow Wax!
You will be amazed at the difference this Brow Wax makes on your brows, especially if you have thin eyebrows. Seint Brow Wax makes your brows look more natural and like you have a lot more hair there than you actually do. It gives your eyebrows more definition and helps you achieve a more natural, but full look.
That's everything you need to know about brow wax from Seint! To watch a tutorial on how to use it, check out the Brow Wax Highlight Bubble on my Instagram account. And then be sure to follow me on Instagram, and tag me if you decide to use this hot new product. I want to see how much you love it!