We usually think that dry skin only happens during the winter and not in the summer. But did you know your skin can get just as dry in the summer, even if it feels oily? You may not experience the same dry, flakey skin during the summer that you get in the winter, but it's just as important for you to keep your skin hydrated during the warm months! Let me share with you how to keep your skin hydrated all summer long with Seint Skincare.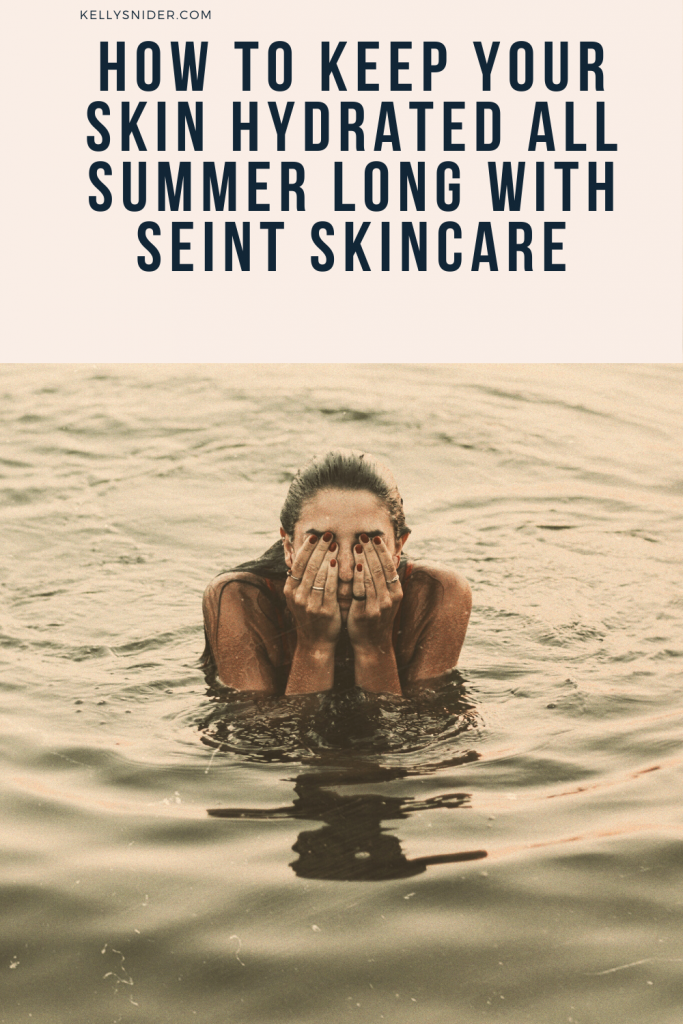 How Does Your Skin Get Dehydrated in the Summer?
There are a few ways your skin can dry out during the summer. One way is through the extreme summer temperatures. Hot weather can really wreak havoc on your skin. You may feel like your skin is a little extra oily during warmer weather. But oily skin can actually be a sign of dehydration. Your body produces more sebum (that oil on your skin) to try and combat dry skin. So if you're feeling a little more oily than usual, it might be a sign that you need to use more moisturizer.
Another way your skin can dry out during the summer is by being exposed to air conditioning all day. Air conditioning dehumidifies the air, meaning it pulls moisture out of your house or office. So even if you're inside a nice cool place most of the day, your skin can still become dehydrated.
4 Ways To Keep Your Skin Hydrated with Seint Skincare
Let's talk about a few ways you can keep your skin hydrated during these warm months using Seint Skincare products.
1- Wash Your Face Morning and Night
You need to keep washing your face regularly during the summer. A gentle cleanser will provide extra moisturizer to your skin twice a day without stripping your skin of its natural oils. Seint Cleanser does exactly that. It contains really gentle, moisturizing ingredients, and if you use it regularly, you'll see a difference in the softness of your skin.
You should also follow up your cleanser with Seint Toner. Seint Toner gently exfoliates your skin while providing an extra dose of milk-based ingredients that really lock in the moisture.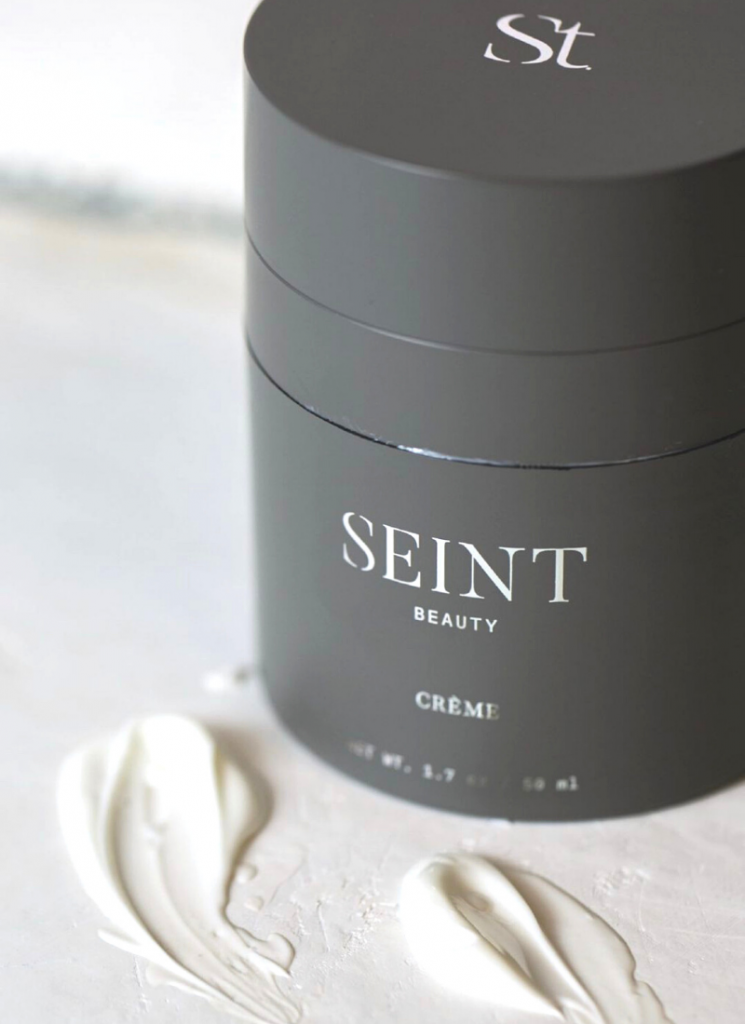 2- Use an Oil-Free Moisturizer
Since your skin is likely producing more oil during the summer, you should use an oil-free moisturizer. Seint Creme is oil-free and also contains natural milk components that provide gentle, soothing moisture to your skin. Seint Creme also has alpha-hydroxy lactic acid, which works as an exfoliator. This helps remove dead skin cells to keep your skin looking radiant and ready to absorb the moisturizer.
3- Apply an Exfoliator a Few Times a Week
Use an exfoliator a few times a week. A good exfoliator will sluff off old skin cells and allow your newer and plumper skin cells to be at the surface. Seint Masque is a great exfoliator that works well in conjunction with the rest of Seint's skincare line. It contains all the same natural milk ingredients. These milk ingredients create a barrier on your skin that seals in moisture. It also contains vitamins A and E to help nourish your skin and leave it feeling soft and refreshed.
4- Use Lip Balm
Nobody likes dry or chapped lips, which is why it's really important to keep your lips protected during the summer. Seint Lip Conditioner is my go-to lip balm. It comes in two great flavors (cherry and peppermint) and keeps my lips feeling soft and hydrated all day.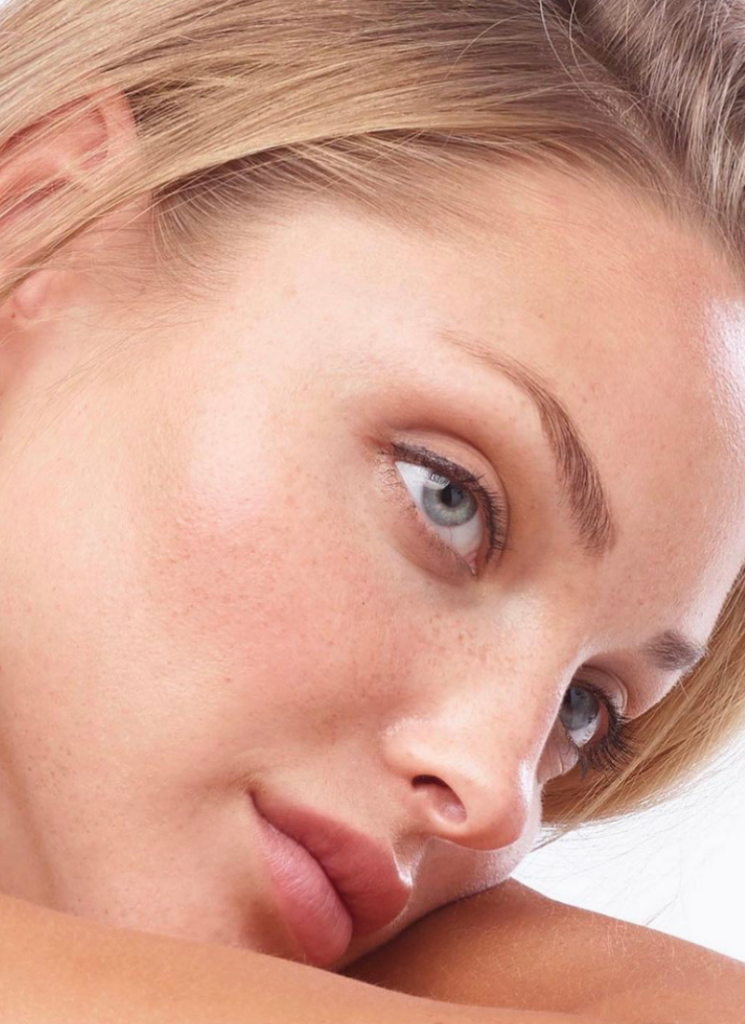 If you want more information about Seint Skincare, see this article HERE.
I hope these tips on how to keep your skin hydrated all summer long with Seint Skincare helped you! Follow me on Instagram for more tips on how to keep your skin healthy using Seint!