Have you heard about social selling? It may be a term you aren't familiar with. As an independent artist with Seint Beauty, I use social selling every day as I build my team and customer base with Seint. However, I am also a lawyer by trade. And while it may not be immediately evident, social selling is perfect for career women. So today, I'm going to break down what social selling is, and why career women love social selling as part of their businesses!
What is Social Selling?
If you look up social selling on the internet, you'll probably see a definition along the lines of "social selling is the process of developing relationships as part of the sales process". The vast majority of our relationships are now built and sustained online through various social media platforms. And as a result of that, social selling has become one of the absolute best ways to build a customer base and grow a business.
Social selling allows you to show up online, build rapport with a large audience, and then form genuine connections and relationships with potential prospects. It allows you to build a larger customer base in a faster amount of time. And it allows you to build trust and connection with your customers in a way that was never possible before.
Social Selling Best Practices for Career Women
There are a few things to remember when we are talking about social selling and building an online business.
First, you need to be aware of how you are showing up (your personal brand) and how you are providing value to your online audience. You must provide repeated and consistent value to your audience, before ever asking for anything in return (i.e. a sale). If you are ever unsure of what value to provide, listen to your audience. They will be your best resource and will let you know exactly what they need and want.
You also need to make sure that you are staying genuine and authentic in your interactions online. Building a know, like, and trust factor with your followers is essential to building a successful online business.
The last tip I have for you in regards to social selling best practices is to be consistent. Nothing worth building is ever built overnight. A successful business requires consistency! By being consistent in your messaging, branding, and the value you provide online, you will be amazed at the success you will gain over time. And this is exactly why I love the social selling aspect of my business. Showing up online consistently through various social media platforms allows me to build my business on my own timeframe and still see massive results. These reasons combine to form the main reasons career women love social selling.
How Does Social Selling Work With Seint Beauty?
I am a lawyer by profession. I love what I do, and I don't plan on quitting anytime soon. However, I also always knew I wanted to be a mom. And in many cases, these two dreams can be hard to combine. But I was determined to make it work. And so I purposely set up my legal practice in such a way that allowed me to be at home with my children while also pursuing my career. While my children have always been my priority, and always will be, I have never lost the drive and ambition to work and find success on my own.
When I first heard about Seint Beauty's Artist program, I saw another opportunity for me to achieve my goals and dreams while still keeping my family at the front and center of my life. Does this sound like you, too? I know there are many women who are searching for financial independence while also wanting to build a business that fits their lifestyle.
Career Women Love Social Selling with Seint Beauty
Being a Seint Artist has allowed me to still be home with my children and continue building my legal practice. However, it has also allowed me to build a business that I love and that positively impacts the lives of women, both through my customer base and through the women I lead on my team. So not only do I get to share my love for the products and help women gain back their confidence, but I also get to lead a team of amazing women who have the vision and drive to build businesses of their own.
One of my favorite parts of being a Seint Artist is the social selling aspect of it. I am able to have fun online and interact with women from all walks of life. But I get to do it how and when I want. It doesn't impose on my family life or my legal career. I am able to work my Seint business in around these other areas of my life. And while it is not always easy or without its ups and downs, social selling has allowed me to continue building my dreams while raising my family. It's a beautiful thing, and it is what I want for all ambitious and driven career women who desire the opportunity to chase their dreams while also chasing their babies.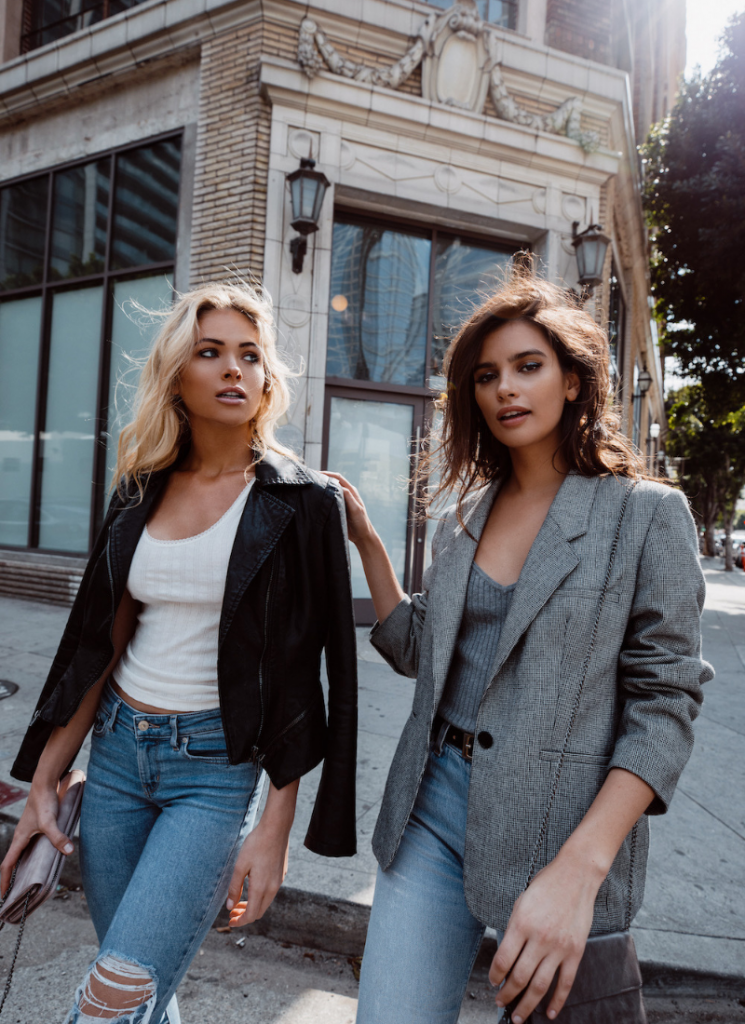 Creating a Career Free from Limitations
In any career, we are often limited in our ability to climb the corporate ladder. At some point, even if we reach the very top, there eventually reaches a cap on our earning potential. And we are certainly not granted much freedom with our time as we work our way to the top. Having success in the outside world often leads to sacrifices in the home, and vice versa.
However, these limitations do not exist in the world of online social selling. There is no limit to our success or our income. And we get to control our time and work hours from the very get-go.
Why You Should Add a Social Selling Business to Your Life
While adding a social selling business to your life may seem overwhelming at first, it is well worth it. And you can start things out as slowly as you need. You can build your brand and business online during your free time while also enjoying the relationships you gain with your audience along the way.
As a career woman, you probably know the importance of networking. But gone are the days of meet and greets and canvassing neighborhoods to build your business. Now, the cocktail hours of the past have been replaced by Facebook Lives and Instagram Reels. While these may be less personal than a face-to-face meeting, they are actually a much better use of your time. And you get to choose and control how and when you implement them. So instead of only meeting women who are in your zip code and during certain business hours, you are able to connect and build relationships with women from all over the world and during times that are convenient for you. This allows you to build a business with a broad base, and in turn, will lead to more longevity in your social selling business.
Why Career Women Love Social Selling
Have I convinced you to add a social selling business to your life yet? There are so many positives to building a business online and utilizing the power of social media. Never before have we, as women, been given the opportunity to have it all. We can be home with our babies, while also chasing our own dreams and goals. I feel truly blessed to be able to have the best of both worlds. To learn more about building a social selling business and joining my Seint Beauty team, you can contact me here. I'm always happy to answer any questions! And for more on the benefits of joining my Seint Beauty team, check out this post.