Summer is here today and gone tomorrow. At least that's what it feels like, right? With fall around the corner, I like to find any excuse to hold onto summer a little longer. And my Bella Bronzer from Seint Beauty allows me to do just that!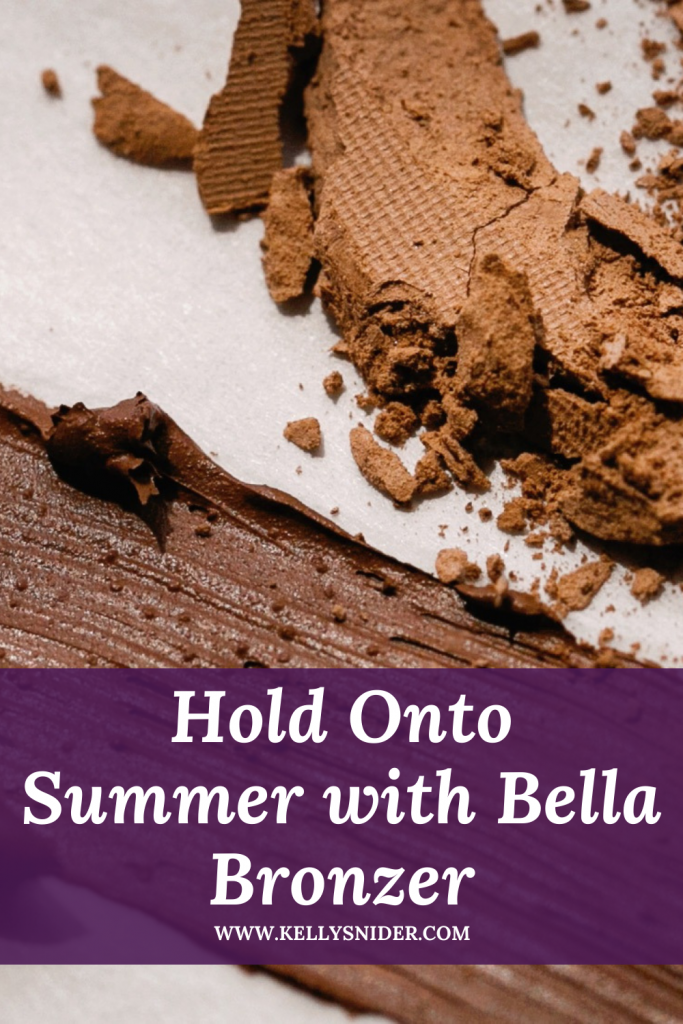 Bella Bronzer vs Contour
Bella Bronzer from Seint Beauty is not the same product as Seint's Contours. To begin with, the formulas are different. When you look at a Contour shade next to the Bella Bronzer, you will see that the Contours have an ashy/grey base to them. In contrast, the Bronzer has a lot more warmth to it. This is for good reason. When we are contouring our face, we are creating and accentuating shadows. This gives our faces dimension and allows us to sculpt our features. But with Bella Bronzer, we are merely adding warmth and a little dimension to our face in the areas that are normally sun-kissed.
Contour is placed where the natural shadows fall on our face: under our cheekbones, along our jawline, and at the edges of our forehead and nose. Bronzer, however, is placed across our cheeks and forehead. You can even put a little bit on the tip of our nose and chin. This will give your skin a pretty, sun-kissed glow. Bronzer should only be placed in the areas where you would normally get extra color from the sun.
Why I love Bella Bronzer's Cream Formula
So many Bronzers on the market today are powders. But if you have never tried a cream bronzer, then you are missing out! I love the natural effect you get from the cream formula of the Bella Bronzer. It blends and melts into your skin beautifully, making it actually look like your skin! I also love how easy it is to blend into your other makeup. When you use a powder bronzer, it can be hard to apply it in a way that doesn't leave you with orange-y stripes on each side of your face because you can't get it to blend into your liquid foundation.
When I apply my cream bronzer over my cream IIID foundation, I am able to blend it into my skin in a way that lets me get the look I'm going for. All of the creams blend and marry into one another creating a smooth and natural finish!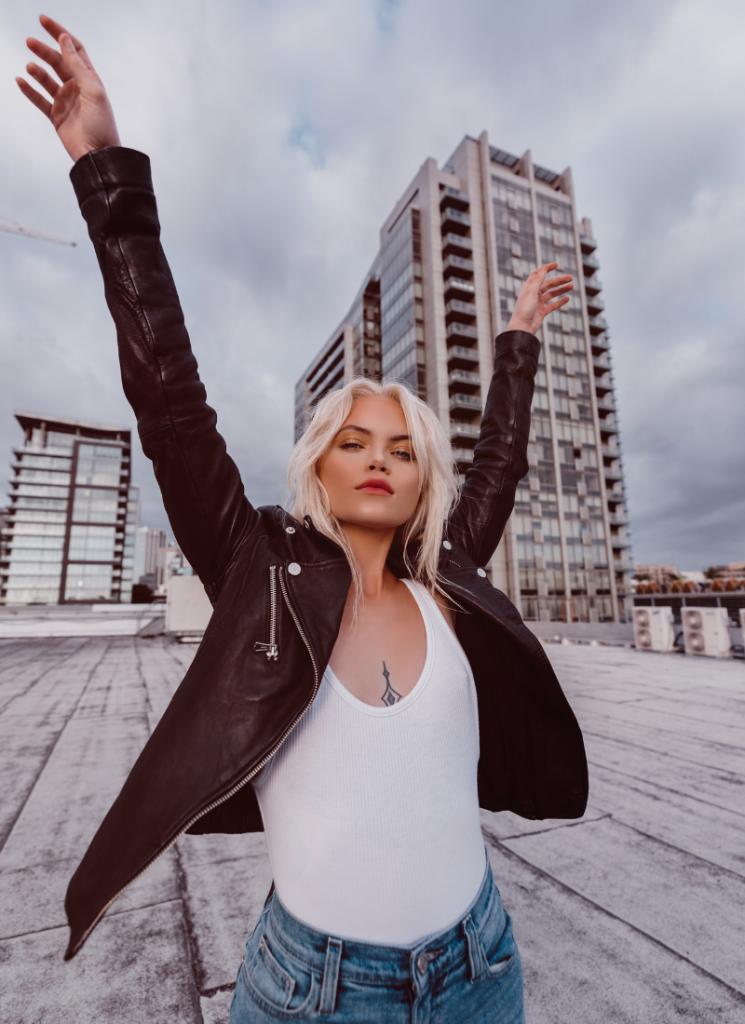 How I Wear Bella Bronzer for Summer
When I'm trying to add a sun-kissed glow to my skin for the summer (or even into the fall), I always use my Blush/Bronzer brush. This brush is double-ended and works great for blush and Bronzer. I love to use the smaller end of the brush to apply my blush and the larger, fluffier end to apply Bronzer.
I apply my Bronzer across my cheeks and nose, along my forehead, and even across my collarbone and neck. It's a great way to add color without damaging my skin with the sun. And again, if you feel like you've applied too much Bronzer you can always blend it more with your brush until you reach your desired look! To see exactly how and where to apply your bronzer, be sure to check out this video!
Hold Onto Summer with Bella Bronzer from Seint Beauty
When it comes to Summer ending and temperatures falling with the new season, I love to hold onto those warm days of Summer with Bella Bronzer. And it works with so many skin tones! Whether you are fair-skinned or have more olive tones, you will love the summer glow that comes with Bella Bronzer. Get yours here. And for a complete color match for your own custom makeup, take the Seint Color Match Quiz!