When you have darker skin tones, it can be tricky to find makeup shades that work with your skin instead of against it. That's one reason I love Seint Beauty's newest makeup line, Demi Colour. Because Demi Colour is a revolutionary new way to apply makeup, all skin tones can use these high-quality products! Here is everything you need to know about Demi Colour for dark skin tones.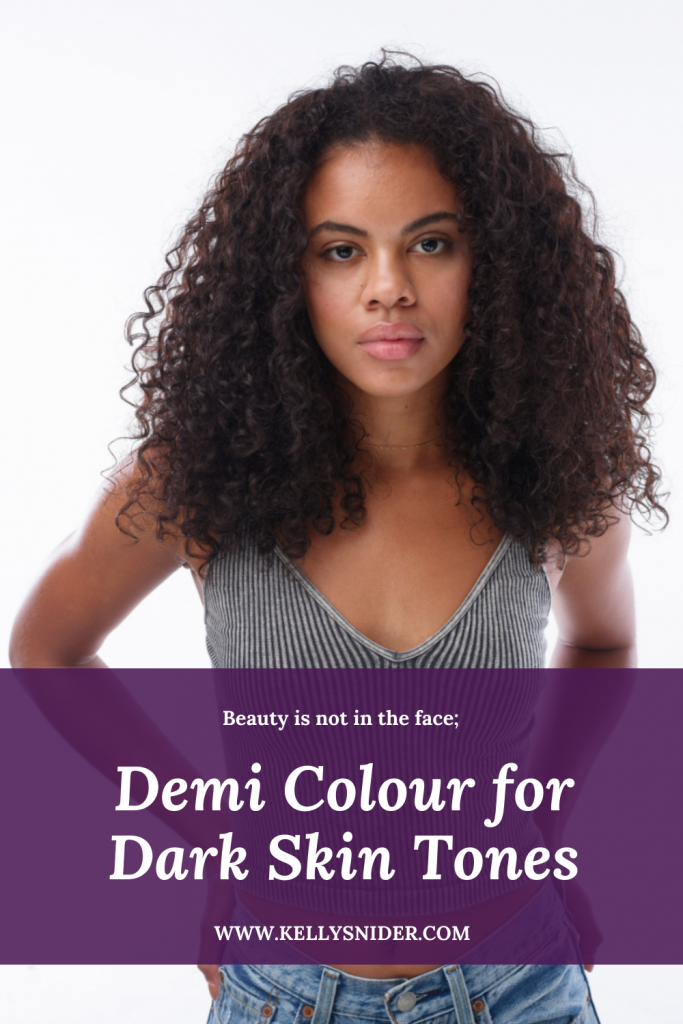 Demi Colour
If you haven't heard about Demi Colour yet, you're missing out. Demi Colour is a revolutionary new makeup line from Seint Beauty. It uses color science to bring out your best features while allowing you to neutralize any distractions you see on your skin. With this new approach to makeup application, you are able to achieve a natural look that is polished and glowing.
Demi Colour is leading the beauty industry in the newest makeup trend of skinimalism. This approach celebrates your skin's natural beauty instead of hiding it behind a mask of heavy foundation. You will learn to love your skin's shade differences as you brighten, sculpt, and filter your complexion.
How to Use Demi Colour for Dark Skin
When we are talking about dark skin tones, there are a few things we need to remember. Unlike lighter skin tones, the color differences in dark skin tones aren't as dramatic. This actually makes it easier in many ways to filter out distractions!
Now, another important point to remember when we are discussing how to use Demi Colour for dark skin is the color codes that you will see on the products. Since Demi Colour uses the color wheel and color science to filter out distractions on your skin, it didn't make sense to use names for the individual shades. Instead, there are color codes for each color. Each color corresponds to a letter.
R= Red
Y= Yellow
O= Orange
B= Blue
G= Green
V= Violet
There are also some shades that are a combination of two colors, and therefore will include 2 letters. For example, OY will be a shade that contains both orange and yellow.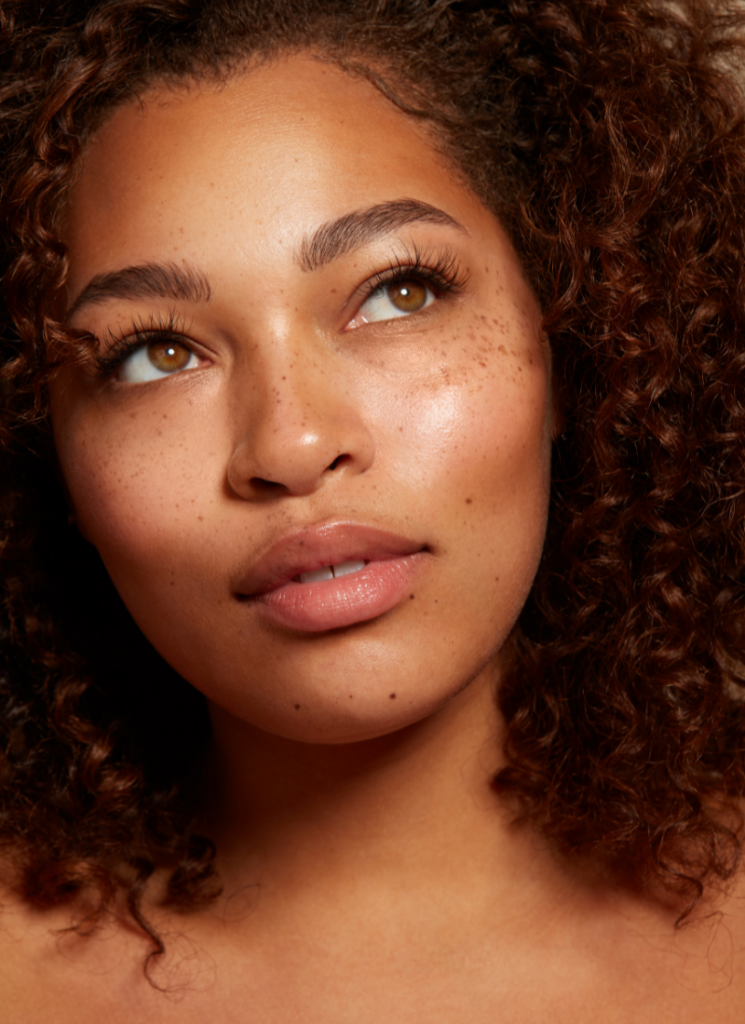 Understanding Color Edits for Dark Skin
Along with these letters that are used as color codes, Demi Colour also numbers the shades to differentiate between the saturation of each shade. These go from 1-7. Any shade with a 1 will be the least saturated, while a 7 shade will be the most saturated color. In Demi Colour, the 1 color shades are used for brightening the skin, and the shades that are numbered 3-7 are used for building color while filtering out distractions. These more saturated shades are great for using on your cheeks to add a natural flush!
How to Choose the Correct Shades for Dark Skin Tones
Now that you know all about Demi Colour's color codes, it's time to talk about how to choose the correct shades for you. Lucky for you, I am a trained Senit Demi Colour Artist, and I can help choose the correct shades for every skin tone!
If you are wanting to dive into Demi Colour, the following shades will be perfect for you: OY1, YO1, O3, O5, and O7. This collection of Demi Colour shades are perfect for dark skin tones. These shades will filter out the excess colors commonly found under your eyes and in any melasma and sunspots on your skin.
Important Demi Colour Tools
I can't forget to tell you about the brushes that are specifically formulated for use with the Demi Colour Edits. I wrote a post all about the different Demi Colour brushes. You can find it here. In that post, I go through what each brush is used for when applying your Demi Colour.
Demi Colour for Dark Skin Tones
To learn more about Seint Demi Colour, be sure to check out this page HERE. And be sure to follow me on Instagram here for more tips and tutorials!