With school starting back up, and the promise of fall temperatures on the way, it's time to think about summer to fall makeup trend favorites. There are so many fun makeup trends out there this year. Have you tried any of them yet? Here are a few of my favorites that I will definitely be incorporating into my fall makeup routine.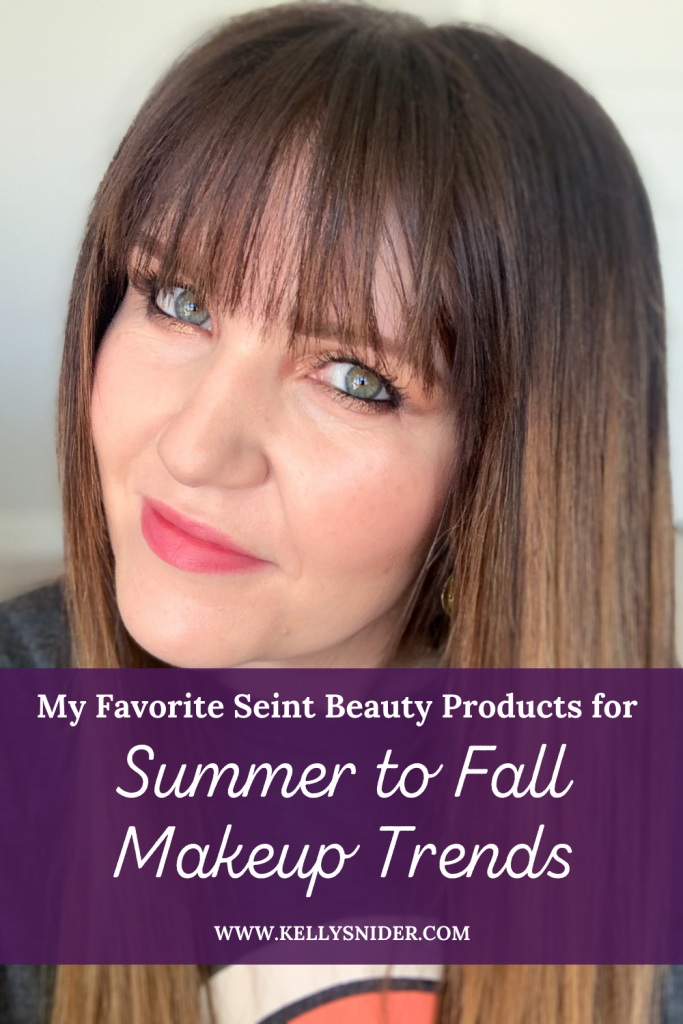 Summer to Fall Makeup Trend Favorites
Bold Berry Lipstick
Bold lip colors have returned! And a fall favorite are lip colors with a gorgeous berry tone! I love that when I wear a bold lip color, I don't need a lot of makeup on the rest of my face. This makes it really easy to get out of the house quickly on busy school mornings. And since Seint's lip+cheek shades do double duty, I don't have to purchase more lipstick. I can simply use my multitasker brush or my finger to apply my favorite bold shade of cream blush to my lips! If you want some stunning bold lips for fall, try the shades Royal, Saffron, Ruby, and Black Cherry.
The No-Makeup Look
For the next item on my list of summer to fall makeup trend favorites, I have to include Seint's newest makeup line, Demi Colour. The no-makeup look is huge for fall this year! With Seint's Demi Colour line your natural beauty will shine through! For more information on Demi, contact me here, and be sure to check out this blog post!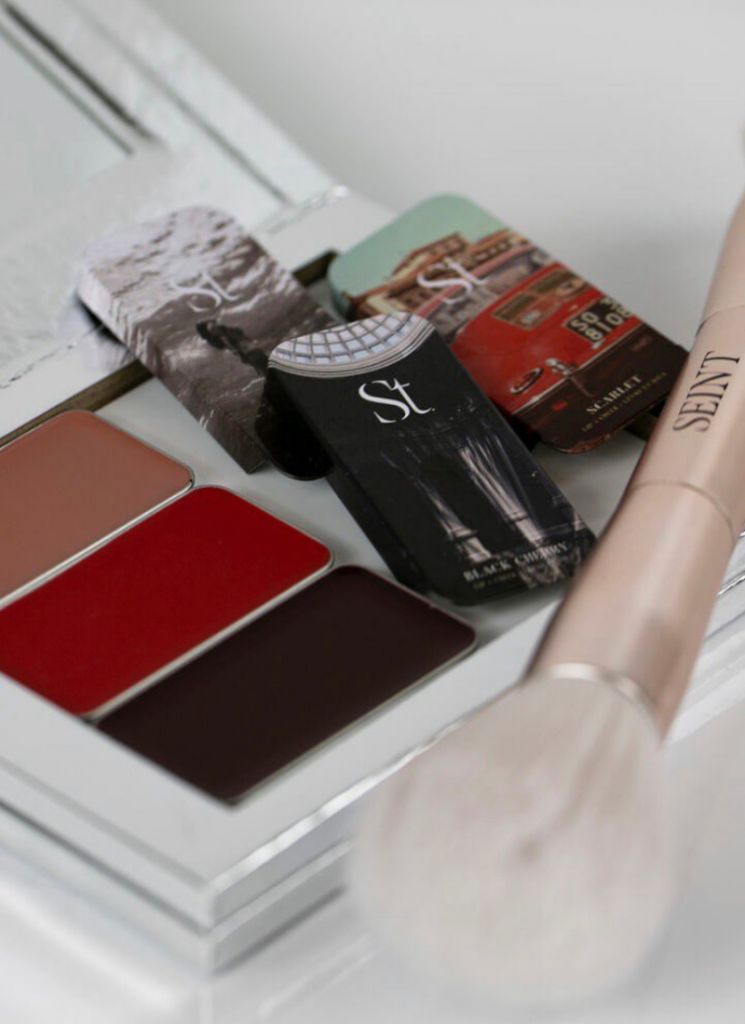 Brushed-Up Brows
Have you noticed that full eyebrows are back in style? In the past few months, they've become one of the bigger focuses when it comes to makeup trends. I love the natural brow look, but it can be hard to achieve without the assistance of some good products. If you want really fluffy brows with that brushed-up look, Seint's Brow Wax is the perfect product for you. Simply use the spoolie end of the line brush and swirl it in the Brow Wax. Then, using light strokes, brush your brows up and into place. The Wax will hold the hairs in place all day! To learn more about Seint's Brow Wax, check out this blog post.
Glowing and Dewy Skin
One thing I've always loved about Seint's cream makeup is that it makes it really easy to get a dewy look with your skin. Because the cream formula almost melts into your skin, you are left with a complexion that truly glows. For an extra glowing and dewy complexion, be sure to use one of Seint's Cream Illuminators! These give your skin an extra dose of radiance. You can learn more about Seint's iiiD foundation HERE. And to learn more about Seint's Illuminators, check out this post!
Pink Blushes
To end my list of summer to fall makeup trend favorites, let's talk about pink blush shades! Do you love pink blush? A good pink is a classic when it comes to blush and is so universally flattering. If you want a natural flush to your face, which is very on-trend right now, you will love all the shades of pink blush that Seint offers. From Pink Grapefruit to Hollywood, to Cindy and Petal, there are so many to choose from. Be sure to grab the Blush and Bronzer brush to get the best application of these cream blush shades!
Summer to Fall Makeup Trend Favorites
Well, there you have it. My list of 5 summer to fall makeup trend favorites. Are there any trends on this list that you are excited to try? Or have you already been implementing these fun trends into your makeup routine?
The great thing about Seint makeup is that you can easily try the latest trends in makeup without having to buy a suitcase full of products. Because Seint products are each sold individually, you can easily mix and match the products you purchase so you get exactly what you need to be on point with your makeup for the seasonal trends. Still have questions? Contact me here! And for more tips and tricks be sure to follow me on Instagram!