Have you tried one of Seint Beauty's Illuminators yet? I have fallen in love with the luminous glow it adds to my finished makeup look! And with so many shades to choose from, it's easy to find a few that you love! But if you've been wondering whether to get a cream illuminator or a powder illuminator, this post is for you! I'm going to break down cream vs powder illuminators from Seint Beauty.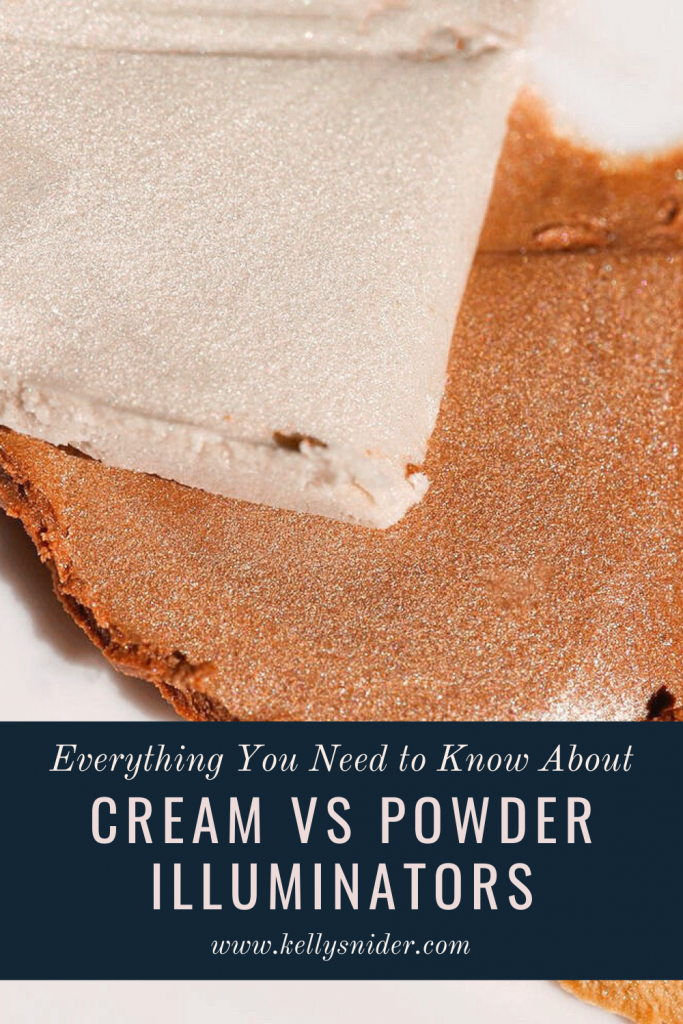 What is Illuminator?
Seint Beauty's Illuminators are comparable to a Highlighter from other makeup companies. These products are great for adding a shimmery and luminous glow to your skin. Seint Beauty's Illuminators are perfect to add as the final product at the end of your makeup routine.
How to Apply Illuminators from Seint Beauty
It's really easy to apply Seint Beauty's Illuminators. Whether you are using a cream Illuminator or a powder Illuminator, the application process is similar. I love to focus on a few main areas of my face for applying my Illuminator: on top of my cheekbones, along my brow bone, above my cupid's bow, and down the very center of my nose. If I'm dressing up for a special occasion, I also love to apply Illuminator to the inner corners of my eyes and on the center of my bottom lip.
To apply, you can use your fingertips, one of Seint Beauty's brushes with wispier bristles, or the damp perfector sponge. When it comes to the cream Illuminators, I always use my fingers to apply them. It's really quick and easy to swipe my fingertip across the cream Illuminator and then gently tap it across my cheekbones.
My favorite brush to use for applying powder Illuminator is the Blend Brush. The larger end of this brush is soft and wispy and allows me to apply just enough powder Illuminator to give my skin a shimmery glow.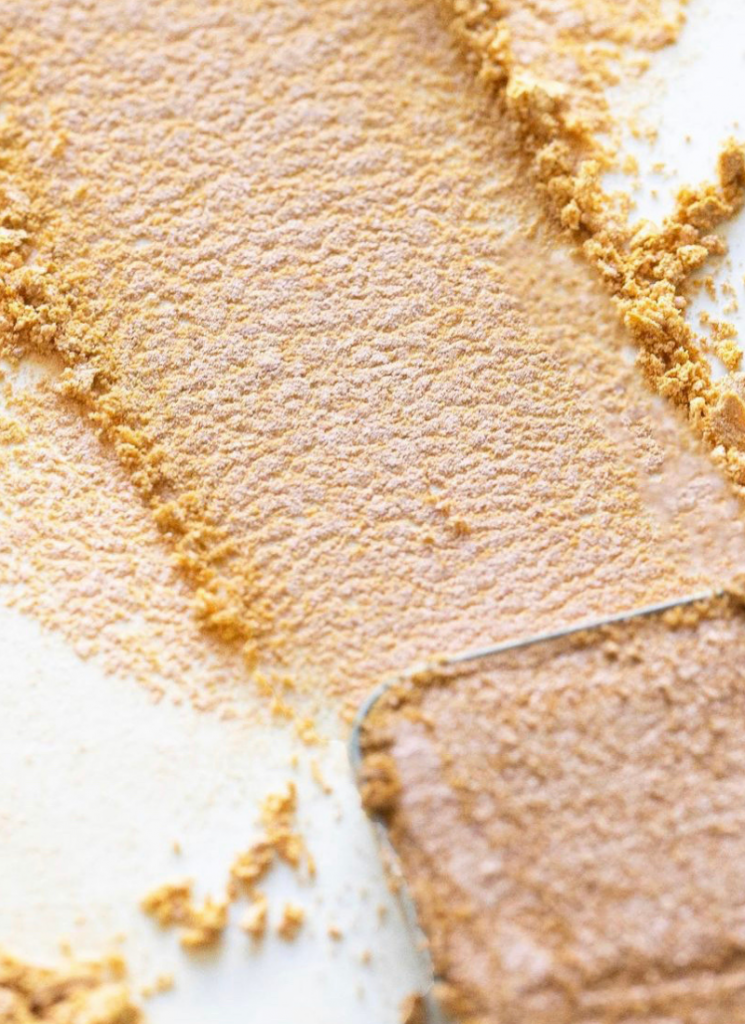 How to Choose Cream vs Powder Illuminators
Now that you know how to apply both Illuminators, how do you know which formula to choose? That choice really comes down to personal preference, so I won't tell you that one is better than the other. In fact, I love to use both formulas for different occasions. When I want to have a natural and more everyday look, I reach for one of my cream Illuminator shades. However, if I'm in the mood for a more dramatic shimmer, or am dressing up for an evening out, I always grab one of the powder Illuminators. And as an added bonus, the powder illuminators can double as an eyeshadow!
Both the cream and powder Illuminator shades offer a lot of versatility and come in a variety of shades that are perfect for every skin tone. Which shade you choose depends on you!
Cream vs Powder Illuminators from Seint Beauty
The cream Illuminators from Seint Beauty come in 5 shades:
Pearl
Honey
Angel
Rose Gold
Glow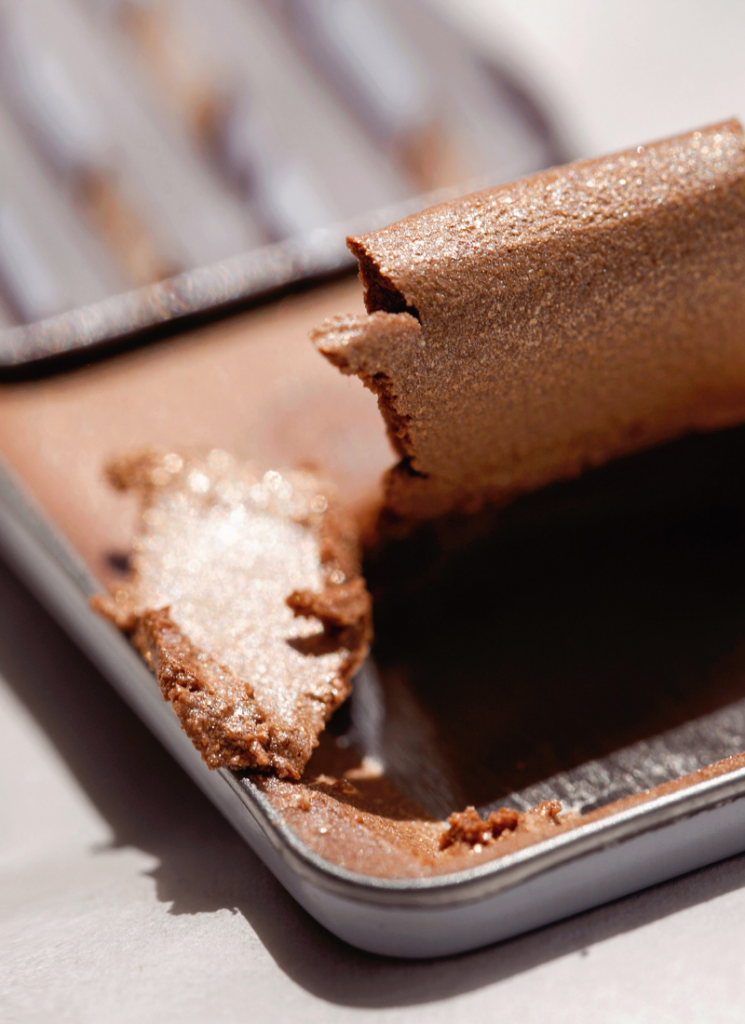 The powder Illuminators come in 5 shades as well:
Photoshop
Glamazing
Goldie
Georgia
Starlet
These 10 Illuminator shades are gorgeous! You will love how these products feel on your skin. And you'll be amazed at the difference adding Illuminator makes to your finished makeup look! You really can't go wrong with either Illuminator formula. Whether you choose a cream Illuminator shade or a powder Illuminator shade, I know you'll be happy with your choice.
For a full tutorial on how to apply your iiiD foundation from Seint Beauty including the Illuminators, check out this post.
I love how quick and easy it is to apply my makeup now that I use Seint Beauty's iiiD foundation system. If you want to see more tips and tutorials, be sure to follow me on Instagram here.