Have you ever wondered how people make money from selling Seint Beauty products? I know when I was looking into becoming a Seint Artist, I had quite a few questions about how I'd be able to earn money. It turns out that it's not as hard as I thought it would be! Here's a breakdown of how I get paid as a Seint Artist.
Becoming a Seint Artist
The first step to getting paid as a Seint Artist is actually becoming a Seint Artist. To join my team as a Seint Artist, it's pretty simple. All you need to do is click here. Select the tab at the top that says "Artist Program" and then click the button that says "ENROLL WITH KELLY SNIDER". Once you do that, you just need to choose your artist kit and pay the fee to join. After you're enrolled, I will contact you to welcome you to my team and give you access to everything you need to get started as a new artist! I've got trainings and resources that are exclusive to the members of my team, and I can't wait to share them with you! For more information, read my posts here and here.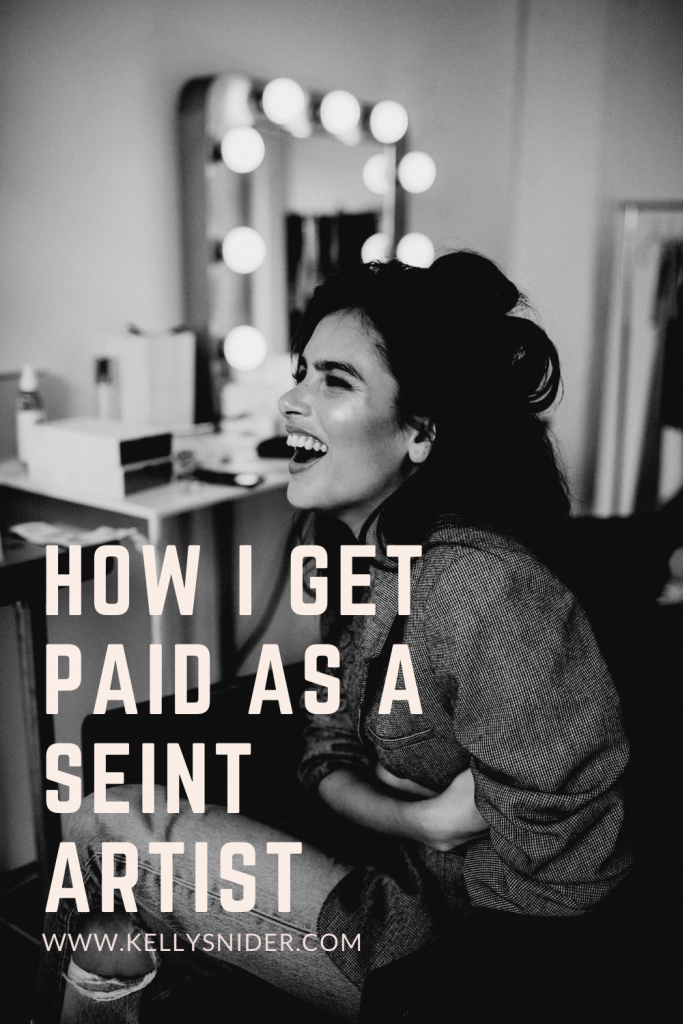 How I Get Paid as a Seint Artist: Seint's Compensation Plan
Seint has a very generous compensation plan. They truly make it fun and simple for you to earn money as a Seint Artist! Whether you decide to build a team or just focus your efforts on sales, you can build the business of your dreams with Seint Beauty.
There are six ways to earn money as a Seint Artist. They are:
1- Retail Commissions
These are the commissions you earn from your personal sales of Seint Beauty products. This ranges between 20-40% commission on everything you sell!
2- Artist-In-Training Bonus
This bonus is paid to you when an Artist signs up under you as they complete their New Artist Training period. So you are not given this bonus just by signing someone up under you. Instead, you only receive this bonus by helping your artist receive a paycheck of their own! This is a 10% bonus paid on the first 800 CV of the new artist.
3- Enroller Bonus
This bonus is given when you personally enroll an Artist under you and they make sales of their own. As a result, you will receive an ongoing 5% up to 7% CV (aka Commission Volume) Enroller Bonus each month. This bonus is based on the personal CV of each artist that enrolled directly under you, and you must be "Active" as an artist in order to receive this monthly bonus.
4- Level Bonus
A level bonus is paid on the sales of the artists enrolled underneath you. This monthly bonus is paid on people enrolled directly under you and people enrolled on your Level 2 and beyond. So think of it like a family. When you become a Seint "Mom", "Grandma", and so on with Artists in your Seint family, you qualify for a Level Bonus. Consequently, these bonuses range from 2%-5% depending on the size of your team or family. This bonus is, again, determined by the CV of the artists beneath you, and you must be an "active" artist to receive this monthly bonus.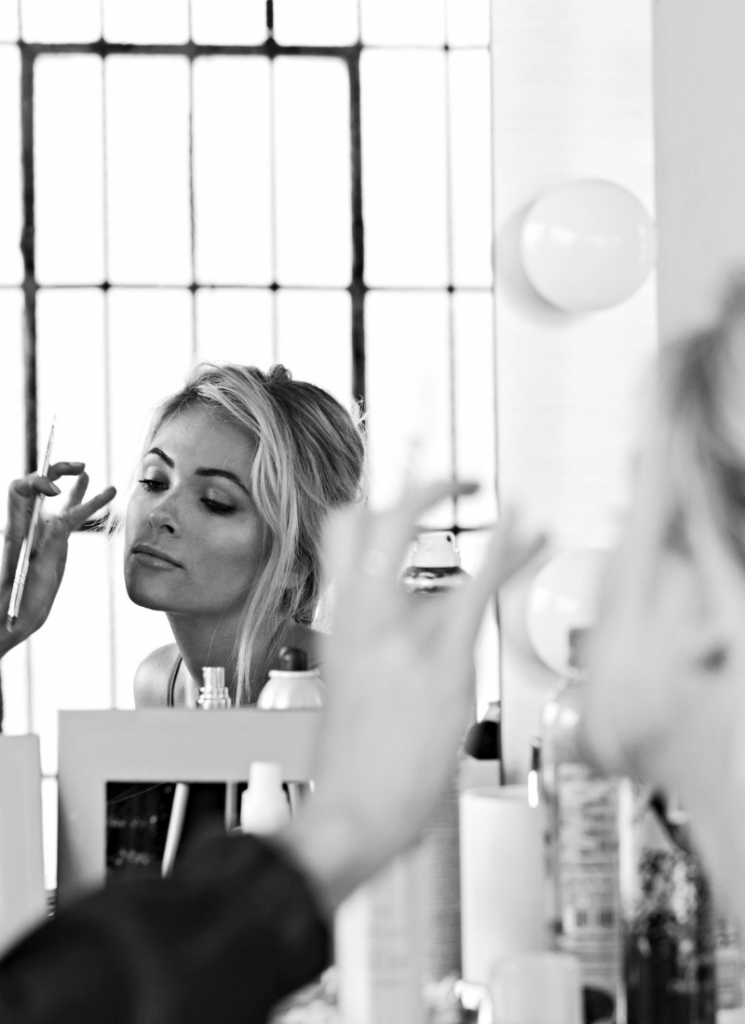 5- Personal Leader Bonus
This bonus is a fun one. Once you have grown your team and have advanced through the ranks to become an Artist VII, you qualify for a Personal Leader Bonus. As a result of this bonus, you will make 2% CV on the monthly sales of your entire personal leader group. This is paid to you every month when you are an "active" artist, and so it can really add up!
6- Generation Bonus
When you help an Artist in your downline (team) achieve the rank of Artist VII, their personal group branches out of your personal group. Consequently, they are now considered your 1st Generation. As a result, your new Artist VII will begin receiving the 2% CV Personal Leader Bonus on their team. And you will now begin receiving a 3% CV Generation Bonus on that Artist VII and their team to an unlimited depth. This pattern continues for 3 Generations of that downline!
How I Get Paid as a Seint Artist
As a Seint Artist and Team Leader, I love that I can be paid in multiple ways throughout the month! As my team has grown, I have seen my commissions and bonuses grow, too. It's truly been such a pleasure and joy to help my team members grow their Seint businesses. So I hope this breakdown of how I get paid as a Seint Artist has helped you understand Seint's compensation plan better. If you have any questions, please feel free to contact me here! And for more on what it's like to be a Seint Artist, follow me on Instagram @thecontouredlawyer