I love eyeshadow! It is one of the best and easiest ways to take your makeup look up a notch. It's also a really fun way to add pops of color to your face and bring out your eyes. I love playing with different eyeshadow shades for each season. Now with fall coming soon, I'm excited to revisit a few of my favorite fall eyeshadow looks!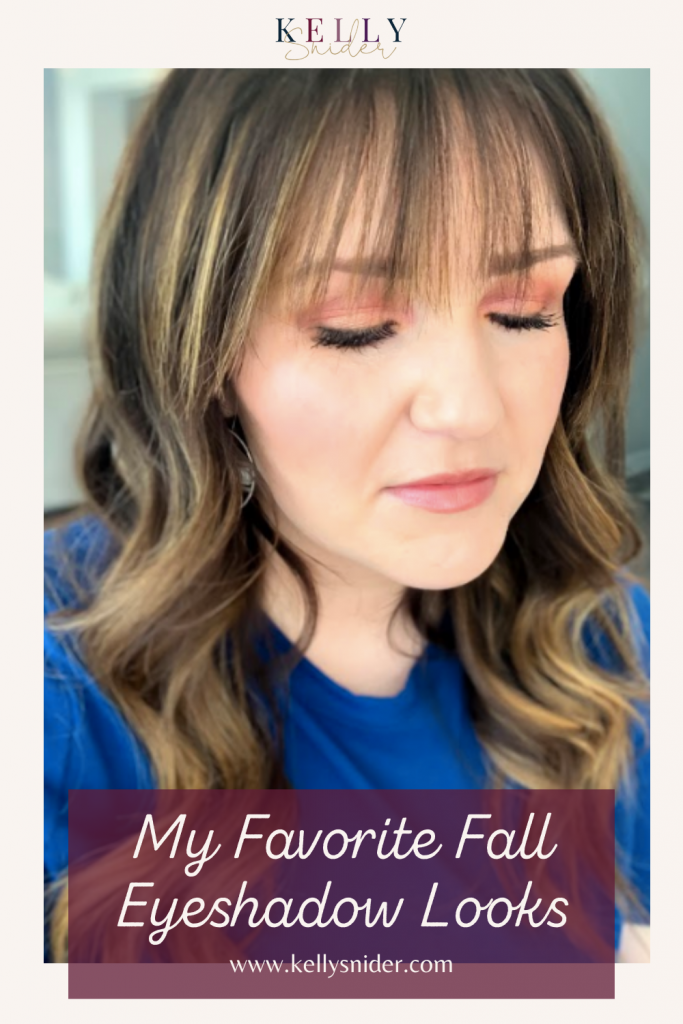 Eyeshadow Basics
But before we dive into those, let's go over some eyeshadow basics. Do you know how to choose the best eyeshadow shades for your eye color? While you can wear any shade you want and totally rock the look, there is a science behind what shades I recommend to my Seint customers. For the full rundown, check out my blog post, HERE.
Now that you know the science behind choosing eyeshadow shades, what shades from Seint Beauty should you choose for your eye color? If you're looking for a custom curated compact, contact me here for a free consultation. If you prefer to research things on your own, I've still got you covered! I wrote a series of blog posts about what shades I recommend for different eye colors. Find them here: Hazel eyes, Brown Eyes, Blue Eyes, Green Eyes.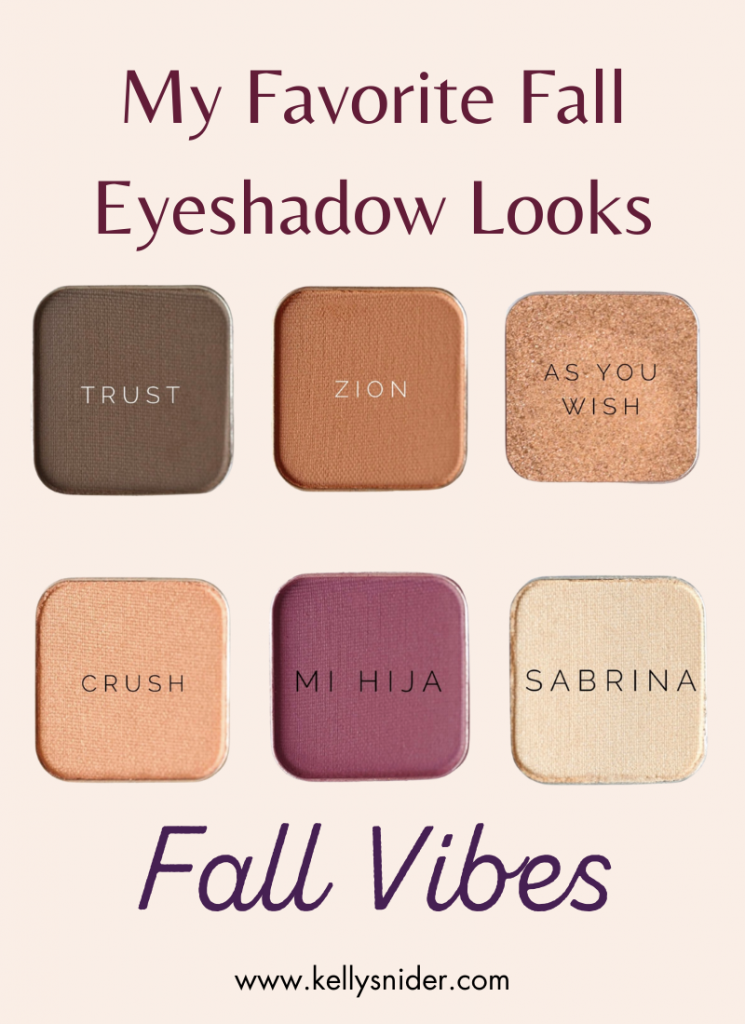 Favorite Fall Eyeshadow Looks
Now, let's move on to some of my favorite fall eyeshadow looks! Fall is such a fun time to play around with eyeshadow colors! I love adding warm, rich tones to my makeup and wardrobe. After the bright colors of summer, there's something soothing about moving towards cozier shades, right?
For my Fall Vibes eyeshadow look, I combined some neutral Seint colors with a fun pop of pink. Find the full step-by-step guide HERE. I love using neutral shades with pops of color. It's an easy way to get the biggest bang for your buck when it comes to purchasing eyeshadows. We all know that neutrals are the most versatile colors and can be easily paired with so many looks. But, let's be honest, sometimes neutrals can feel boring, right? That's why I love to add an unexpected pop of color to my neutral eyeshadow looks to take them to the next level.
More Eyeshadow Inspiration
If you need more inspiration for your fall eyeshadow looks, you need to check out this post, here. I put together my all-time favorite shade combos and shared them all in one blog post! These fall color combinations are perfect for every eye color and will go with your favorite fall outfits. Bonus– check out this post (here) for fall lip and cheek shades from Seint that will complement your fall eyeshadow looks!
I hope this post helps you see how easy it is to use eyeshadow to level up your makeup game for fall. These easy fall eyeshadow looks are perfect for everyone! Whether you are a makeup expert or a true beginner, eyeshadow is a great way to complete your makeup look. And Seint Beauty has a wide variety of eyeshadow shades that work for all skin tones and all eye colors. My favorite part of Seint's eyeshadows? I can purchase just the shades I want to wear! Get your fall eyeshadow shades HERE and for a custom color match for Seint's IIID foundation, you can submit a photo HERE or take my COLOR MATCH QUIZ! And for more inspiration and tutorials, follow me on Instagram.