People ask me all the time about being a Seint Beauty Artist. I love answering this question because I love being a Seint Artist! If you've wondered if the Seint Artist Program would be a good fit for you, keep reading. I'm going to share 3 reasons why you should join me as a Seint Artist and 1 reason why you shouldn't.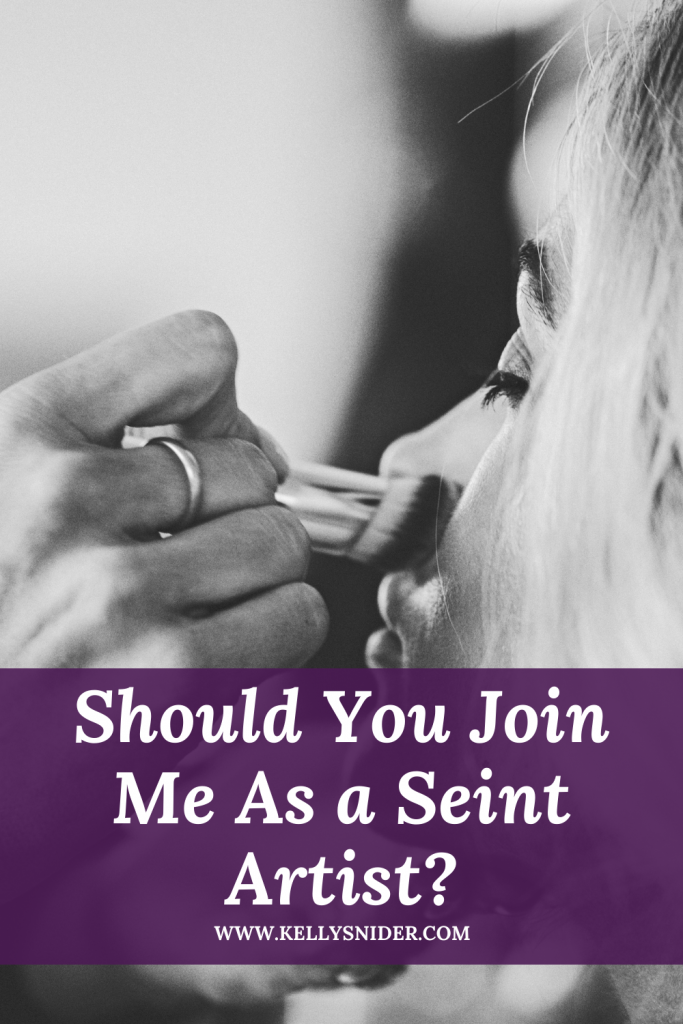 Seint Beauty Artist Program Basics
I'm going to dive into my reasons why you should join me as a Seint Artist. First, let's talk about the basics of what being a Seint Artist looks like. When you join my Seint team as an Artist, you receive the training and knowledge you need to become successful with your Seint business. With your artist kit and the training you receive from me as your leader, you will be ready to hit the ground running as a Seint Artist.
For more information on this, I've broken everything down that you need to know in a few blog posts. You can find them here, here, and here.
Should You Join Me as a Seint Artist?
All right let's talk about 3 reasons you should join me as a Seint Artist. There are way more than 3 reasons, but I like to keep things simple.
Reason 1: You Enjoy Spending Time Building Relationships with Other Women
One of the biggest reasons I love being a Seint Artist is the relationships I have developed with other women across all walks of life. On my team, I have women from all parts of the United States and Canada! I also have women who are from many different backgrounds and seasons of life. I am constantly in awe at how amazing women are, in general, and how amazing Seint Artists are in particular.
As a Seint leader, I love that I work with women that are encouraging, supportive, and so much fun! Each one contributes something so special to our team. I feel honored and blessed to be able to work with them and to call each of them my friend.
Reason 2: You Like Earning Free Makeup
Yep, I said it. You can earn free makeup as a Seint Artist! Because Seint Artists are allowed to host parties in their own names, you can earn free makeup for yourself and your professional makeup kit while also sharing Seint products with your friends and family. This is a great way to build up your Artist kit without spending a lot of your own money. And as an added bonus, not only will you be making a paycheck each month with your Seint sales, but you will also be able to take the money you used to spend on purchasing makeup for yourself and use it somewhere else!
Reason 3: You Love to Work from Anywhere
As a mom to 5, I love being able to work my Seint business from my home, car, even the pool! This has been a huge key to my success as a Seint Artist. Because I can work anywhere, at any time, I'm able to be the mom I want to be while still reaching my goals with Seint. Let me tell you, there's nothing better than being able to be at that Kindergarten program at 2 pm, and then leading a team training later in the evening. It's truly the best of both worlds for me!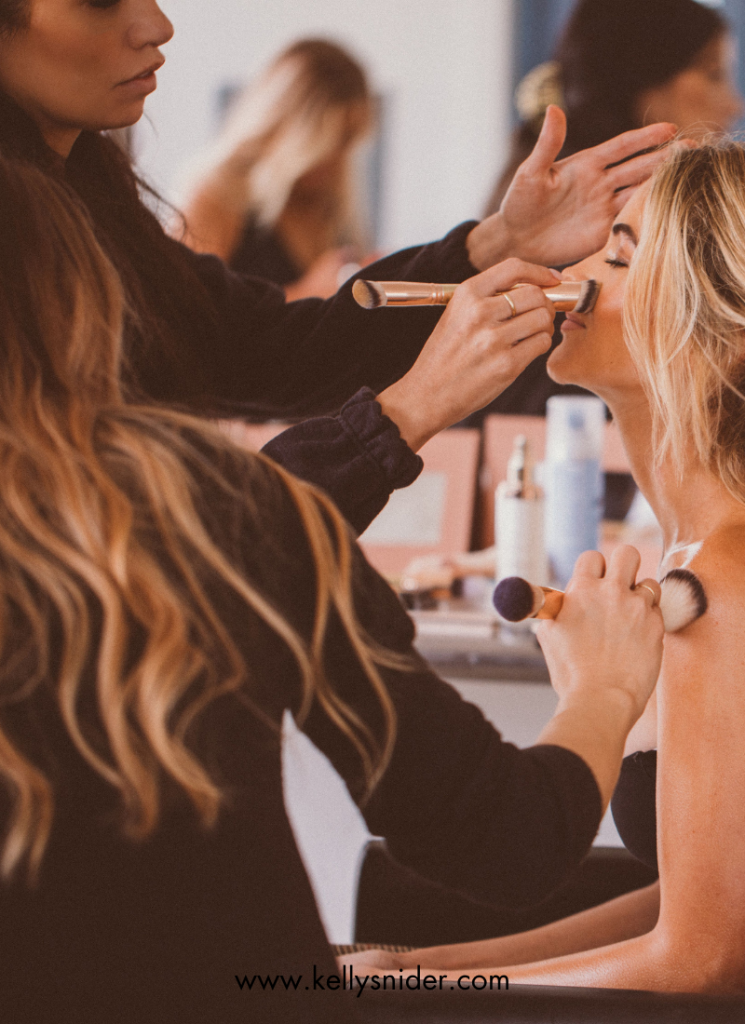 Why You Shouldn't Join Me As A Seint Artist
Now that I've given you 3 reasons why you should join me as a Seint Artist, here's one reason you really should think twice before you join!
You Hate Getting Paid 5 Times a Month.
Traditionally, you get paid once or twice a month. With Seint Beauty, I get paid up to 5 times a month! How is this possible? It's actually quite easy. Seint Beauty pays its Artists weekly for their sales, and then each month you can earn a bonus from you and your team's sales. I love getting paid while I'm on vacation or running errands with my family. If you hate getting paid up to 5 times a month, I totally understand. If this is you, you should think twice before joining me as a Seint Artist. ('wink, wink')
Should You Join Me as a Seint Artist?
Now you know a few reasons why you should join me as a Seint Artist. And I've told you one reason you definitely shouldn't. Now, all you need to do is to head to my Seint website and join my team! All you need to do is click HERE, select the "Artist Program" tab at the top of the page, and then click on "ENROLL WITH KELLY SNIDER".
If you still have questions about what it's like to be a Seint Artist on my team, please contact me HERE. I'm always happy to answer any questions you have!