I love being a Seint Artist. And I know I say it often, but it's truly a blessing in my life. I get asked all of the time about the benefits of being a Seint Artist. Even though I could give you a really long list, but for this post, I'm narrowing it down. Here are 4 perks of being a Seint Artist.
What is Seint Beauty?
If you haven't heard of Seint Beauty, let me give you a brief rundown of what makes this company different. Seint Beauty (formerly known as Maskcara Beauty) is a makeup company that specializes in cream-based makeup products. It's become well known for the IIID foundation system (read more about it here), and the double-ended makeup brushes (see why I love them here).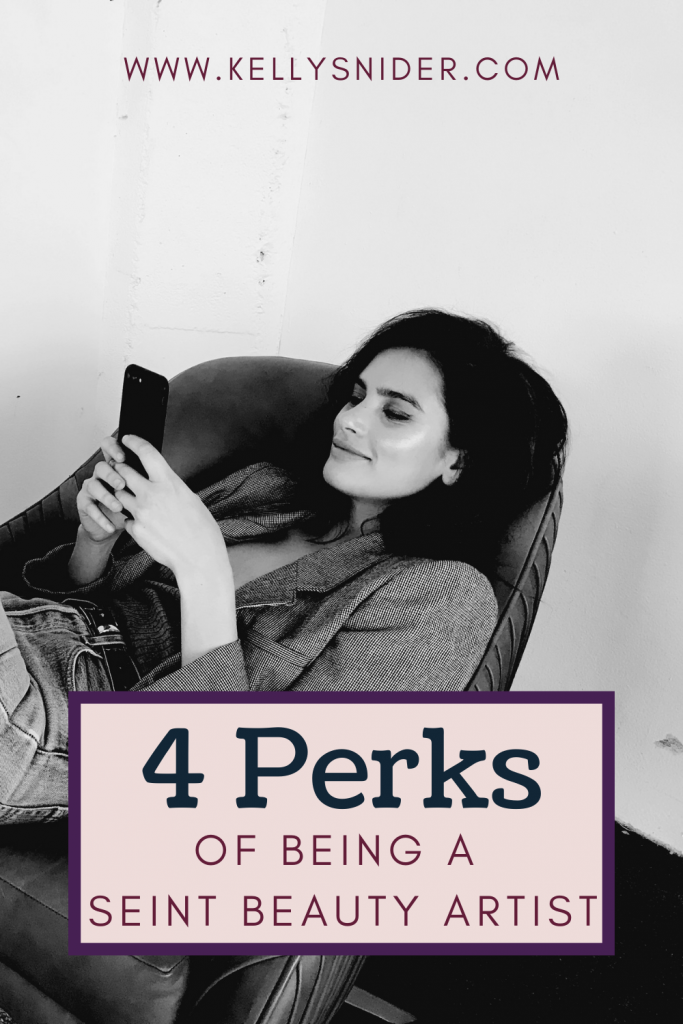 Seint Beauty believes that all women are beautiful, and your natural beauty should be able to shine through. The cream-based products help your skin to do just that! I have never gotten so many compliments on my makeup as I have since I started wearing Seint's IIID foundation.
As a Seint Artist, I am trained in color matching customers to help you get the perfect match for your skin, no matter what your skin tone is! This is one of the things I love the most about Seint Beauty's products. There's truly a shade for every skin tone and it works for all ages. This means that all women, from all walks of life, are able to enjoy and use these amazing products.
Now that you know a little more about Seint Beauty, let's get to my shortened list of 4 perks of being a Seint Artist.
4 Perks of Being a Seint Artist
Perk #1: Small Startup Fee, Big Artist Kits
When you join Seint as an Artist, the only startup cost you have is your Artist Kit. And you get to choose which Artist Kit you want to purchase. These kits contain everything you need to start your Artist business. It amazes me how much makeup is included in both kits.
With the Basic Artist Kit ($199 US | $279 CAD), among other items, you receive 19 IIID foundation singles which allow you to color match a wide variety of women with various skin tones! With the Pro Artist Kit ($399 US), you receive 23 IIID foundation singles, plus many other products you can use to build and grow your business. No matter which Artist kit you choose, you get a lot of makeup and other Seint Beauty products! It's amazing how many makeovers you can perform on friends, family, and clients with the items contained in your Artist Kit.
Perk #2: No Inventory
As a Seint Artist, I love that I don't have to devote a room in my home to my Seint Beauty stock and inventory or deal with the hassle of fulfilling orders and shipping out packages to customers. With Seint handling the ordering, shipping, and returns of Seint products, I can focus on what I love most: serving my customers! This saves me a ton of time and energy!
Perk #3: Being Able to Earn Free Makeup
Do you love makeup? Do you love free products? This perk on my list of 4 perks of being a Seint Artist is one of my favorites. As a Seint Artist, I am able to earn free makeup products while growing my business. This allows me to continually demonstrate new products to my clients. And I don't have to purchase these items out of pocket!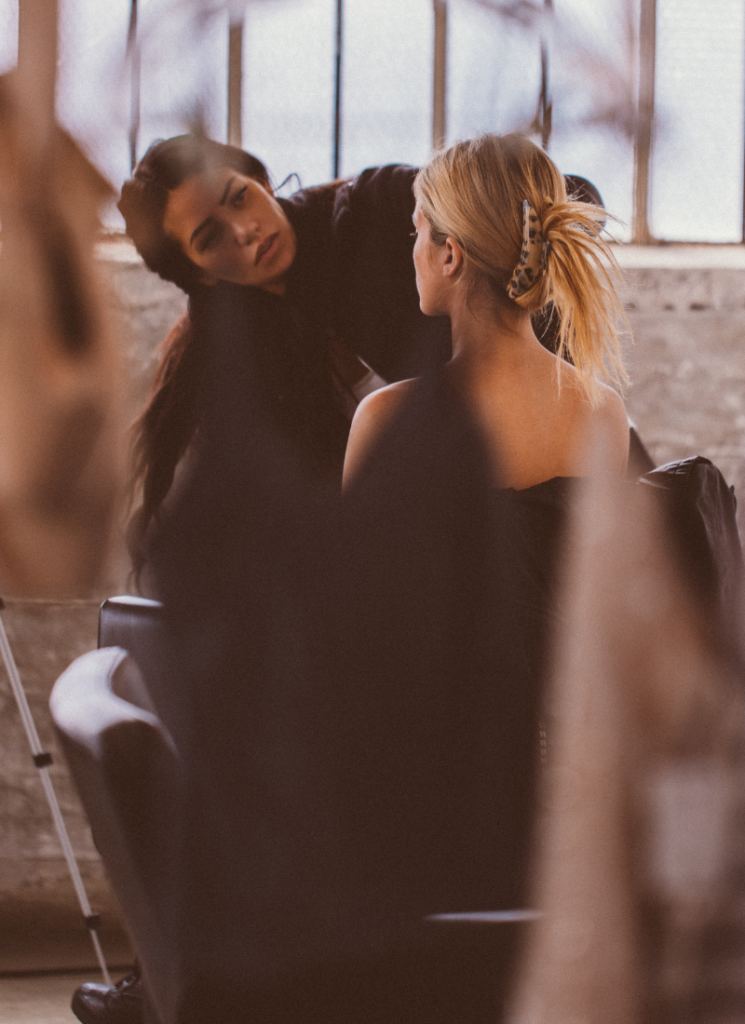 Perk #4: No Minimum Monthly Order for Commissions
Many companies require their representatives to reach a minimum amount of sales or orders in order to receive any commissions. With Seint, all Artists are eligible to receive commissions on whatever sales they have each month. No matter how large or small these sales are, every artist receives at least a 20% commission. Of course, if you have higher sales, you can receive up to 40% commission on those sales. It's amazing!
Bonus Perk of Being a Seint Artist
I know I said I would only share 4 perks of being a Seint Artist. But this perk is just too good to leave off the list: I get paid to play with makeup! This is one of my favorite perks of being a Seint Artist. With how easy Seint's products are to use, I have grown to love playing around with all the colors and combinations. This is probably one of the most fun perks of being a Seint Artist! I love coming up with new application techniques, eyeshadow looks, and lip+cheek combinations to share with my customers and Instagram friends over on my account, @thecontouredlawyer.
4 Perks of Being a Seint Artist
Now you know 4 perks of being a Seint Artist (with an added bonus!). There are much more than this, but the other perks will have to wait for another post! I love being a Seint Artist and Team Leader. I have grown to love this company, and I hope you will join me! For more information, feel free to contact me, here. And to join my team, click here!