Do you love to travel? Now that the world is opening back up, it's a great time to get out there and explore new places. And Seint's cream-based products are the perfect makeup to travel with! Here are 4 tips for traveling with your Seint Makeup.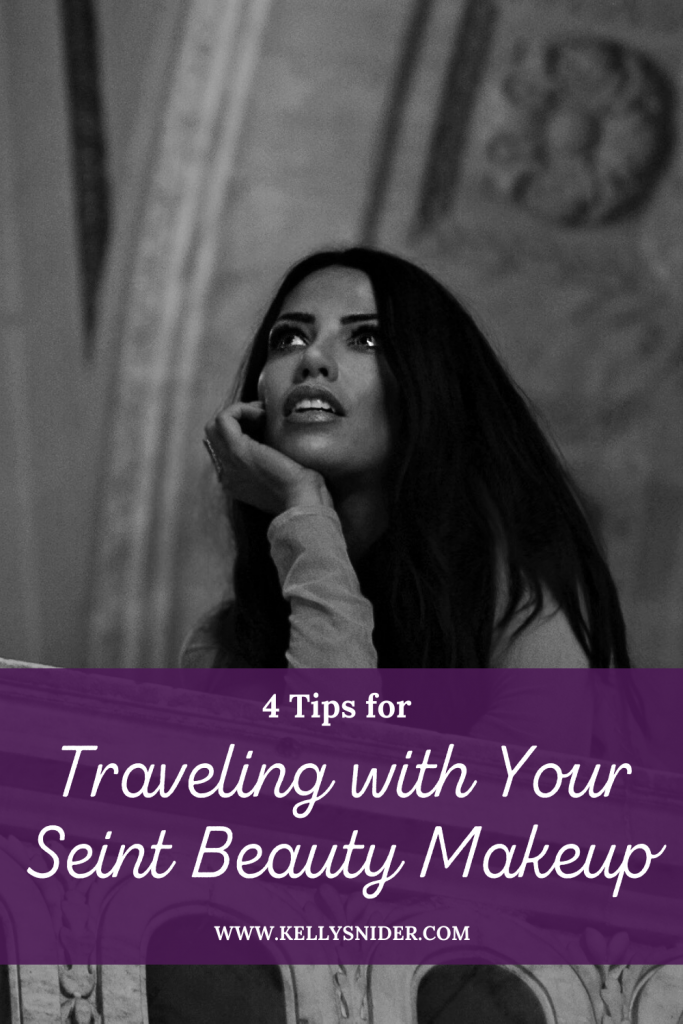 4 Tips for Traveling With Your Seint Makeup
1- Carry Your Seint Makeup Onto the Airplane
Did you know that you can carry your Seint IIID foundation creams right onto the plane? That's right, you don't have to worry about checking your makeup and having it get stolen or broken. Because Seint's foundation is all cream-based, you can carry it onto the plane with you! I love to put my creams and eyeshadows into my purse or backpack so I can make sure they're safe during my trip. It also allows me to not have to check a bag on short trips where I can fit everything into my carry-on! This gives me the luxury of being able to touch up my makeup quickly at any time during my travels!
2- To Save Space, Rearrange Your Compacts.
If you're like me, you probably have separate compacts for your foundation creams and your powder eyeshadows. When you're traveling, I like to keep things simple. And packing multiple compacts can get annoying. But with Seint's customizable compacts, I don't need to! I can just rearrange my compacts so that I have one (or 2) with all of my essential products in them. And, since Seint carries double and triple layer compacts, I can fill one layer with cream products and one layer with powder eyeshadows. This way I don't have to worry about my eyeshadows getting 'dust' on my Highlights or Contours.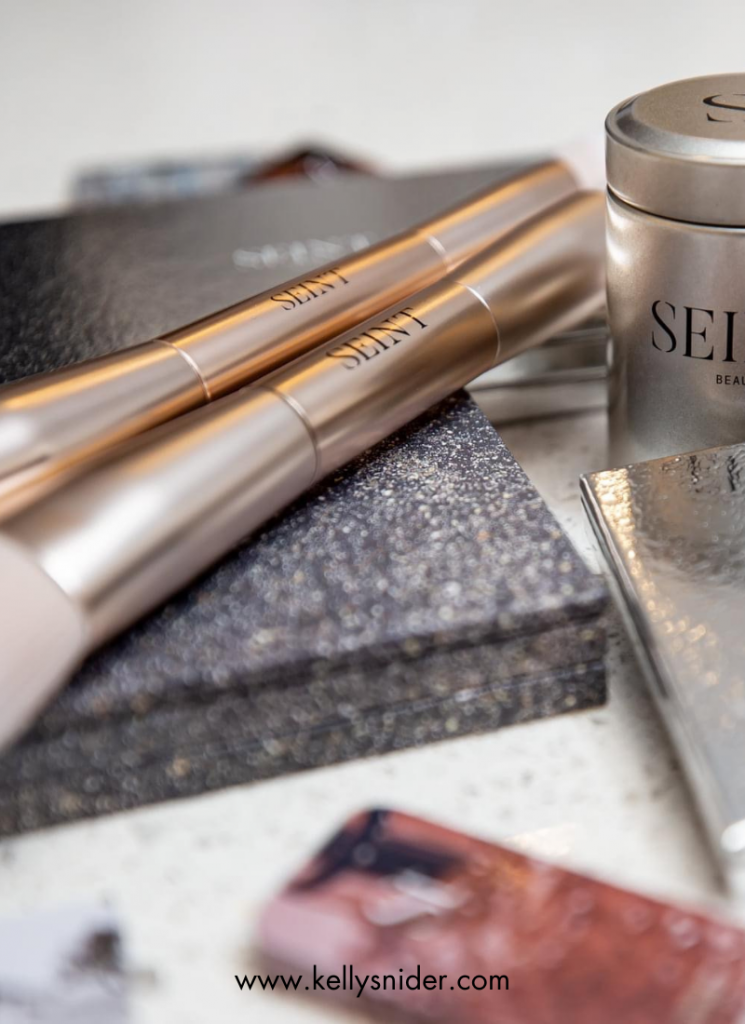 3- Don't Forget Your Makeup Remover Wipes
When I'm traveling, bringing my entire skincare routine can be a bit much. But I still like to make sure I am taking proper care of my skin. And this is why I love Seint's makeup remover wipes. Not only do they remove my makeup, but they also contain the Seint Cleanser Toner right inside the wipe! This ensures that my skin still gets everything it needs to stay healthy, without having to lug around a bunch of extra bottles. I love that after a long day of traveling, I can keep my bedtime routine quick so I can get some much-needed sleep.
4-Double Ended Brushes Will Save You Space
Seint Beauty's double-ended brushes are the ultimate travel-friendly makeup brush. Because they are double-ended, you don't need to bring (or buy) as many brushes! This means that you can apply your makeup quickly and easily with only 1 or 2 brushes, no matter where you are or what you are doing. And you won't have to sacrifice luggage space to look gorgeous!
There you have it. 4 tips for Traveling with Seint Beauty. And here's one more thing I love about traveling with Seint Beauty — I can do my makeup in 10 minutes or less! This means I can spend more time on vacation doing the things I love to do, and less time in front of the mirror applying makeup. Plus, I'll still be camera-ready for all the vacation photos I'll be snapping! For more information on IIID foundation, check out these posts here, here, and here. And be sure to follow me on Instagram (here) for more on how I use Seint products.