The holidays are here and it's time to think about what you will wear to those holiday parties! When you're planning your holiday party outfits, don't forget to plan your holiday makeup too. I've got a few holiday makeup looks, along with some tips, that you'll love from Seint Beauty.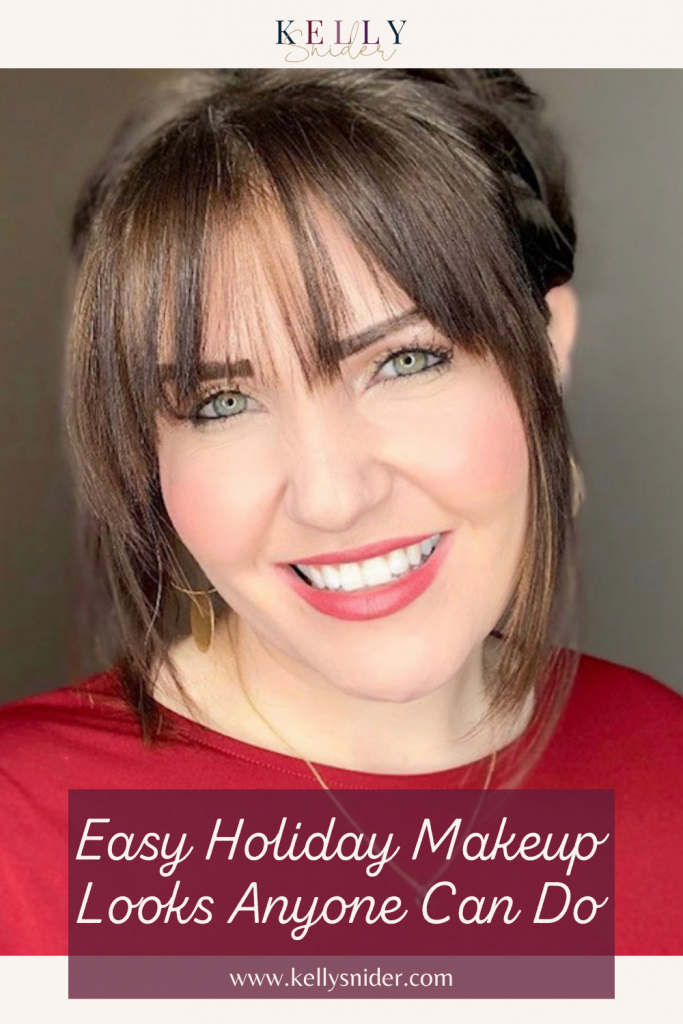 Holiday Makeup Looks
When it comes to holiday makeup looks, there are a few things to remember. I won't say that any of these are hard and fast rules to follow, because most makeup rules are made to be broken. But there are a few things that everyone should know.
The first thing to remember is that you should generally choose to highlight either your eyes or your lips. A dark smokey eye with a bold lip can be overwhelming and distracting. So it is best to choose one or the other to focus on. If I'm doing a bold red lip, I tend to use lighter shades on my eyes. This allows my lips to really take center stage.
Another thing you should know about is that the shades you wore in the middle of the summer may not work great in the winter. There are a lot of reasons for this, but the main reason is that most people's skin tones change with the seasons. So that bright blush that looks amazing on your summer skin, won't look the same in the winter.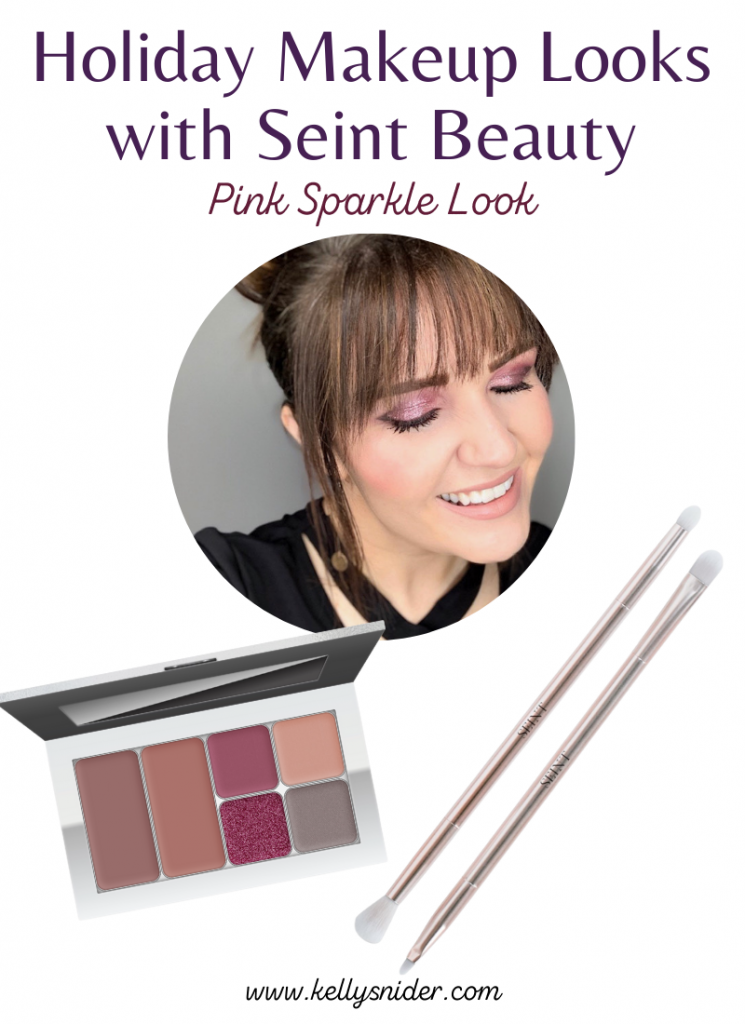 Pink Sparkle
I love Seint's Glitter Eyeshadows. They are some of the best in the makeup world! For this look, I used the shades Mi Hija, Mama, Amethyst, and Lala Land. And since my eyes are the focus of this holiday makeup look, I went lighter on my lips and cheeks. I mixed Plum and Summer Love to create this custom shade.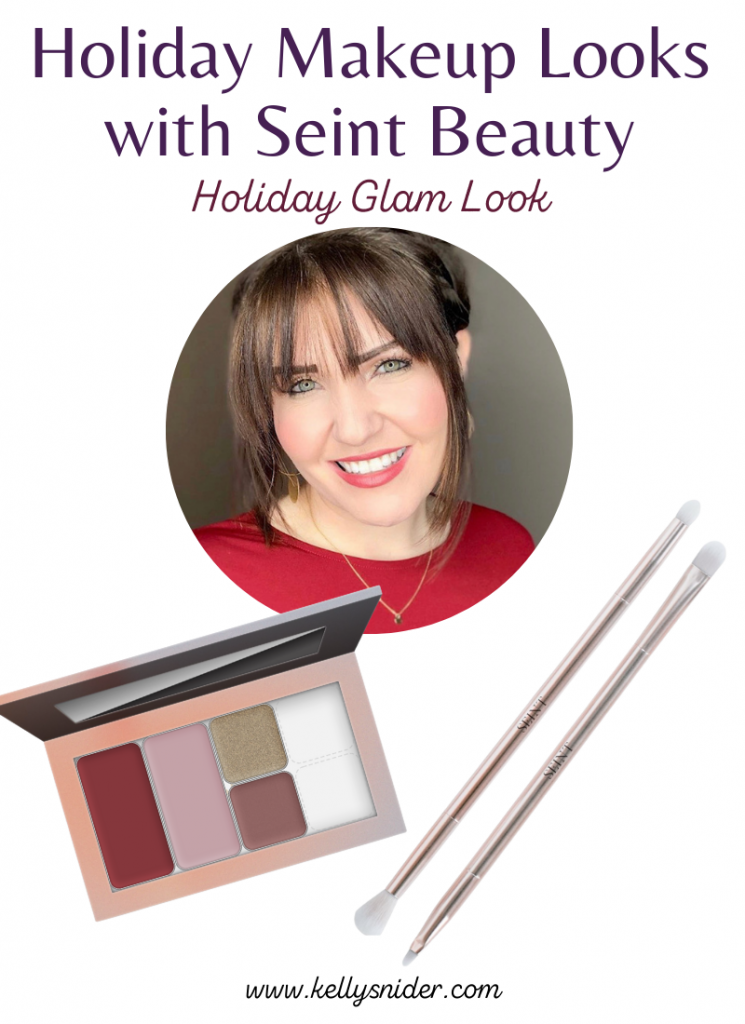 Holiday Glam
Every lineup of holiday makeup looks has to include some red lips. I'm pretty sure it's a rule. I created these red lips with Seint Beauty's Saffron lip+cheek with the Cherry Lip Conditioner layered on top for added sheen. Since my lips were bold, I went lighter on my eyes. Stardust and Lullaby along with some black eyeliner finished this look perfectly.
Holiday Makeup Looks with Seint Beauty
I love how easy it is to change up my makeup looks for the holiday season. No matter what I am wearing, I can easily mix and match my lips, cheeks, and eyeshadows for a custom makeup look. And the best part is that I don't have to go out and buy new makeup for every look. With Seint, I can purchase the shades I want and need without having to worry about buying a full palette of colors that I won't use.
For more holiday makeup looks, check out my blog post here. What are your favorite colors for the holidays? If you are ready to dive into Seint and need a color match, custom eyeshadow palette, or just have a few questions about Seint's products, contact me here. And be sure to follow me on Instagram @thecontouredlawyer for more tips and tricks with Seint Beauty.