It's no secret that I love being an Artist with Seint Beauty. As time goes on, I love the company and the work I get to do with Seint more and more. But you know what else I love? Being a lawyer. (And being a mom, but that's a discussion for another time!) Here are 4 reasons being a lawyer is a benefit to my Seint Beauty business.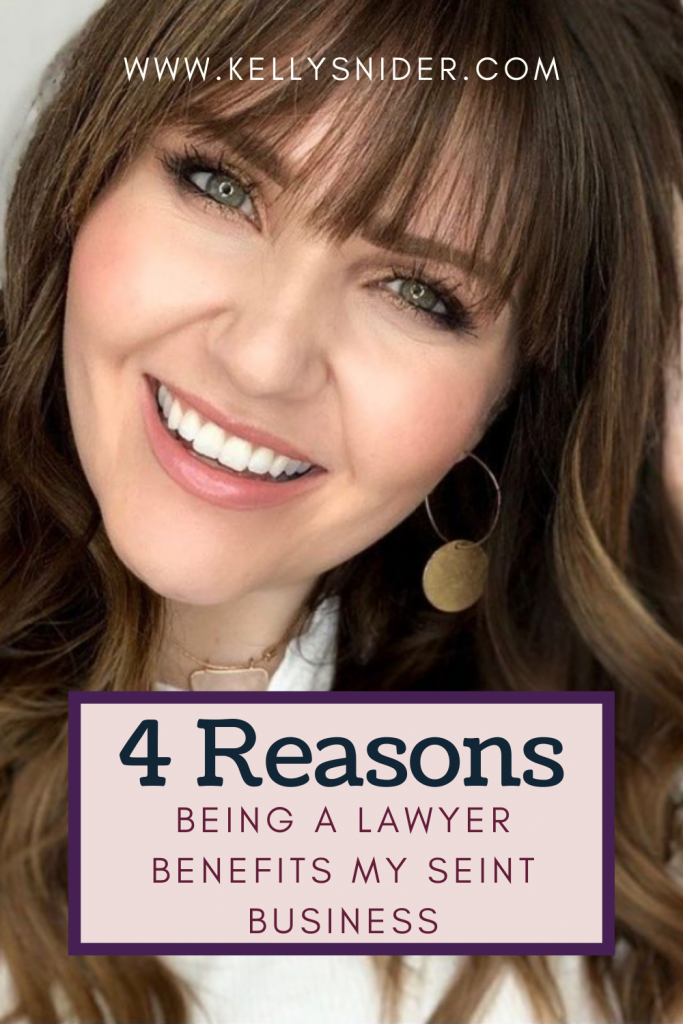 What is Seint Beauty?
Seint is a beauty company created by Cara Brook. Cara saw a need to create a makeup line that emphasized women's natural beauty, while also helping them spend less time in front of the mirror each day. Seint Beauty's IIID foundation was born from this desire. Now, women everywhere are re-discovering their own beauty and sharing their love of Seint's products with others. For more on Seint, and why it's a game-changer in the world of makeup, check out my blog post here.
What Makes Seint Beauty a Perfect Fit for Professionals Seeking Extra Income?
Did you know that 77% of Americans are interested in flexible income earning opportunities? Seint Beauty is the perfect fit for professionals like me looking for a way to expand their income while also working for themselves. Being a lawyer is a benefit to my Seint business for so many reasons. I'm sharing 4 of them below, but there are many more!
1- The Number One Reason I Love Being a Lawyer and Seint Artist: Job flexibility
There are so many reasons why job flexibility is at the top of my list of 4 reasons being a lawyer is a benefit to my Seint Beauty business. As a busy mom of 5 young children, I value flexibility in my professional life. And I know I'm not alone in this. Since COVID, more and more professionals are seeking jobs and careers that give them the flexibility to live their lives on their own terms.
As a practicing attorney, I'm able to choose what my workload looks like. I can choose how much I want to take on in my legal practice. My Seint business is the exact same way. I have the ability to go after building my team and sales one month, and the next month slow things down if I need to. The great thing about building a Seint business is that even if I slow down one month, my business doesn't need to. By building up a stream of residual income, I'm able to have the best of both worlds– a thriving professional life as a Seint artist and a lawyer, and a thriving home/family life as a mother and wife.
2- As a Professional, I Can Speak to Other Professionals Looking for More Income
So many people are looking for untraditional ways to earn a living. As we have seen the world shift over the past few years, it's no surprise that many more people are seeking new ways of growing their income while also building a life they love. Because I am a lawyer by trade, I am able to speak to other professionals in a way that resonates with them. This has benefited my Seint business and my Seint team. While not everyone I speak to is interested in joining my Seint team, many people are. This is why I have consistently ranked high in my company for sales and team growth.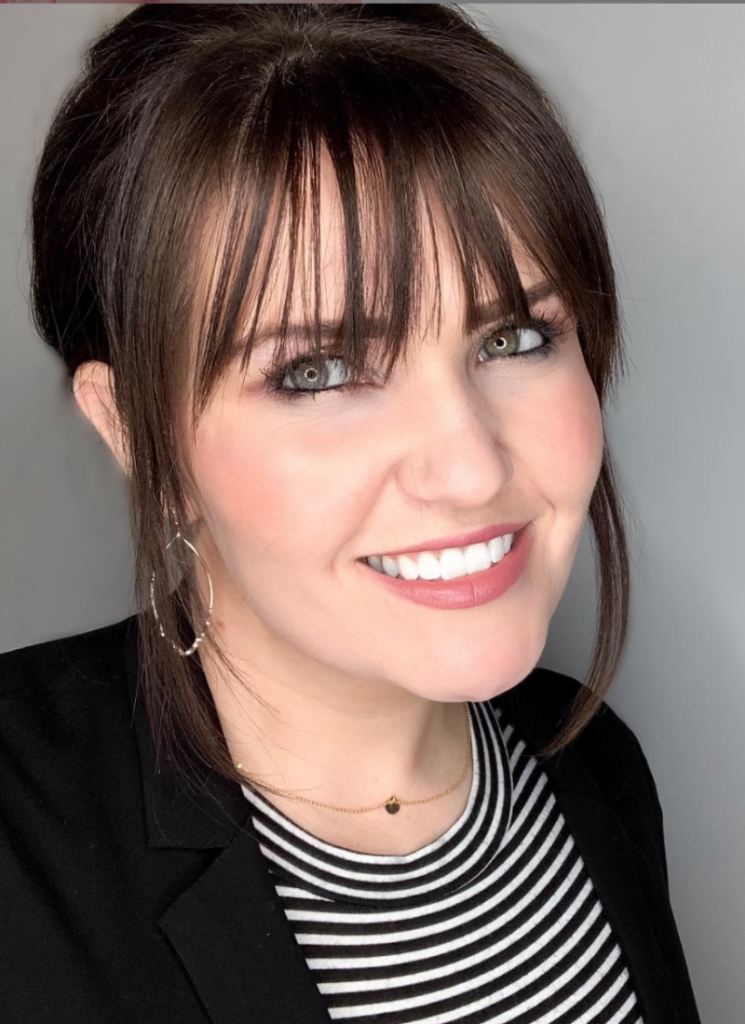 3- Lawyers and Seint Artists Benefit from Attention to Detail
As a lawyer, being able to pay attention to details is a critical part of the job. It also requires a lot of focus, and the ability to be organized and efficient with my work. Because I have this background from running my own legal practice, I am able to utilize these skills to help build up my customer base as well as lead my Seint team in a more effective and efficient manner.
Because of my attention to detail, not only am I able to provide my customers with a positive and personalized experience, but I am able to nurture my team. I can teach them what they need to know and do to build a successful Seint business. There have been many times that I've been able to draw on my experience as a lawyer to lead my team. I know what it takes to build a successful, thriving business. And I love sharing this knowledge with the ladies on my Seint team! A few other team leaders and I even created a fun incentive program for our team members. Read all about that here.
4- I Truly Love What I Do As a Seint Artist and Lawyer
The last reason I'm going to share today in my list of 4 reasons being a lawyer is a benefit to my Seint Beauty business, is an important one. Are you ready? I can truly say that I absolutely love what I do for a living! How many people can say that? Not only do I get to help people with their legal challenges, but I also get to help women feel and look beautiful.
I love the flexibility of both of my business occupations to build a life that I love. Not only that, I love building relationships with my customers and team members. Seeing messages from my clients when they receive their makeup and fall in love with how they look, is truly one of the best feelings in the world. On top of that, seeing my team members' faces as they reach goals and grow their businesses is one of my all-time favorite things.
4 reasons being a lawyer is a benefit to my Seint beauty business
These are only a few reasons why being a lawyer has helped me build my Seint business. I could list many more! If you've ever thought about adding a second income stream to your life, contact me here, or click here to join my team (Make sure you're signing up under Kelly Snider!). And for more of my daily life as a lawyer, Seint Artist, and mom, follow me on Instagram @thecontouredlawyer.