Do you have hooded or deep-set eyes? If you do, you're not alone! Having hooded and deep-set eyes are very common. Many people who have this trait struggle with getting their eyeshadow to look right and stand out. I hear all the time about how my customer's eyeshadow seems to disappear when they open their eyes. I'm here to help! Keep reading for my hooded eyes tips and tricks.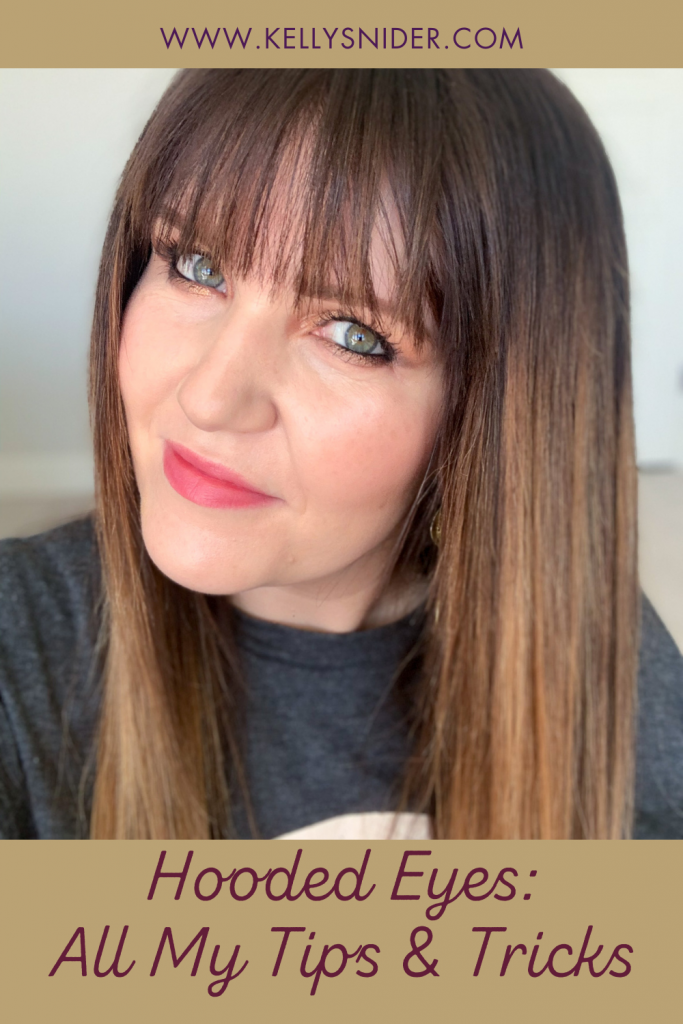 What are Hooded Eyes?
When I speak about hooded eyes, I'm referring to eyes with a larger or more prominent brow bone and a deeper set crease on your eyelid. Sometimes you might also have skin that folds over onto your upper eyelid. When you have hooded eyes, you can raise your eyebrows and see more of your upper eyelid. But when your brows are relaxed, you may feel like your eyelid disappears. The key to applying eyeshadow is to trick the observer by playing with light and shadows.
Hooded Eyes Tips and Tricks in 4 Easy Steps
For a full walkthrough of this method, check out my 'Hooded Eyes Tutorial' on YouTube HERE. Or watch the video below!
Step 1- Contouring Your Brow Bone
You have probably heard about Contouring your face. If you've read any of my other blog posts, you know that I'm a big believer in this technique for applying makeup. (See what I mean here and here.) But did you know that you can also contour your eyes?
When we are talking about contouring your eyelids, we are talking about minimizing your brow bone's appearance and bringing your eyelids forward. We do this by creating shadows on your lids with eyeshadow. Grab a fluffy eyeshadow brush and a medium-toned, matte eyeshadow (find my favorites here), and keep reading!
Many people use a medium-toned eyeshadow shade in the crease of their eyelids to add depth and dimension. This works great if your eyes aren't hooded. But if you d have hooded eyes, you will want to use this shade slightly above your natural crease. Apply it directly to the brow bone instead of into the crease of your eyelid. If you're still unsure of where to apply it, keep your eyes open, and then apply this shade to the area right above your lid that is still visible. Use a 'windshield wiper' movement with your brush to apply your eyeshadow.
Step 2- Apply Your Main Lid Colors
To complete your optical illusion on your eyes, you will want to apply a lighter and brighter shade or two to your eyelids and up through your crease. This is also a great place to use a shimmery eyeshadow shade! Blend the lighter shade with your contour shade lightly. The contrast between your brighter eyelids and the darker shade above them will make your eyelids really stand out and give them a larger appearance.
Step 3- Carry the Medium (Contour) Eyeshadow Shade under your eyelid
Using a smaller fluffy brush (or the smaller end of Seint's Eyeshadow Brush), apply your medium-toned eyeshadow under your eyes along your lower lashline. Be sure to keep the application soft and subtle. You want to connect this area of your eye with the upper contoured shade on your eyelids/brow bones. Doing this will help bring your lids forward and make them more noticeable.
Step 4- Apply Illuminator to Brow Bones
After applying your eyeshadows, you will want to finish off your eyes with Illuminator (find both Powder and Cream Illuminators here). I recommend applying it underneath your brows and in the inner corners of your eyes. I also recommend placing it on the tops of your cheekbones. By applying Illuminator in these three points, it creates 3 points around your eyes that will make your eyes stand out even more. It also gives the illusion that your eyes are bigger than they actually are.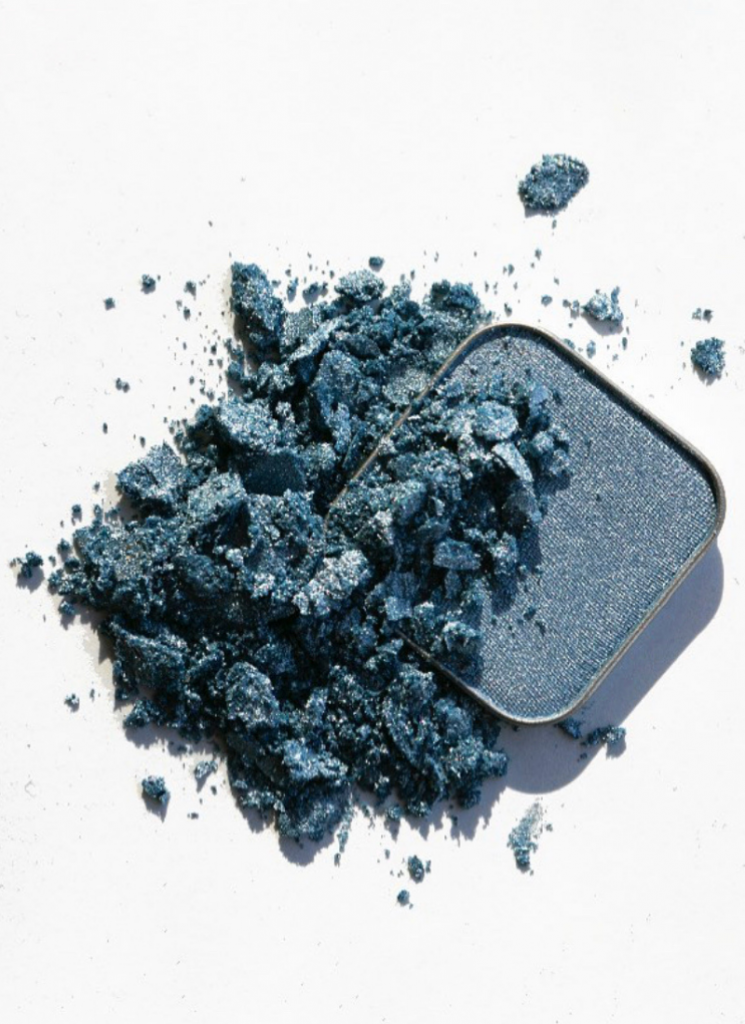 Hooded Eyes Tips and Tricks for Eyeliner
If you like to use eyeliner on your eyes, use a very thin line across your lash line or do a tightline technique with your eyeliner. This will help keep your eyes bright and open. I prefer doing a tightline on my eyes.
The key to tightlining your hooded eyes is to go in your waterline with a kohl eyeliner. My favorite is Maybelline Eye Studio. Tightlining your eyes helps to make your eyelashes look more full and it avoids dark colors on your lids.
Don't like tightlining? My favorite product for applying eyeliner to my eyelids is Too Face's Better Than Sex Easy Glide Waterproof Liquid Eyeliner. Be sure to keep the line very thin!
One more final option for applying eyeliner is to tightline your lower lash line with a lighter shade of eyeliner. Using a white or skin-toned eyeliner can make your eyes look lighter, brighter, and more open.
Hooded Eyes Tips and Tricks For Applying Eyeshadow
I hope these hooded eyes tips and tricks help you to feel more confident in your eyeshadow application! Having hooded or deep-set eyes is not a curse. Instead, it is an opportunity to learn some new techniques. Look around at some of your favorite celebrities; I bet you'll be surprised to see how many of them also have hooded eyes!
For more tips, tricks, and makeup application tutorials, be sure to follow me on Instagram @thecontouredlawyer. And for a custom makeup palette, take my color match quiz here.