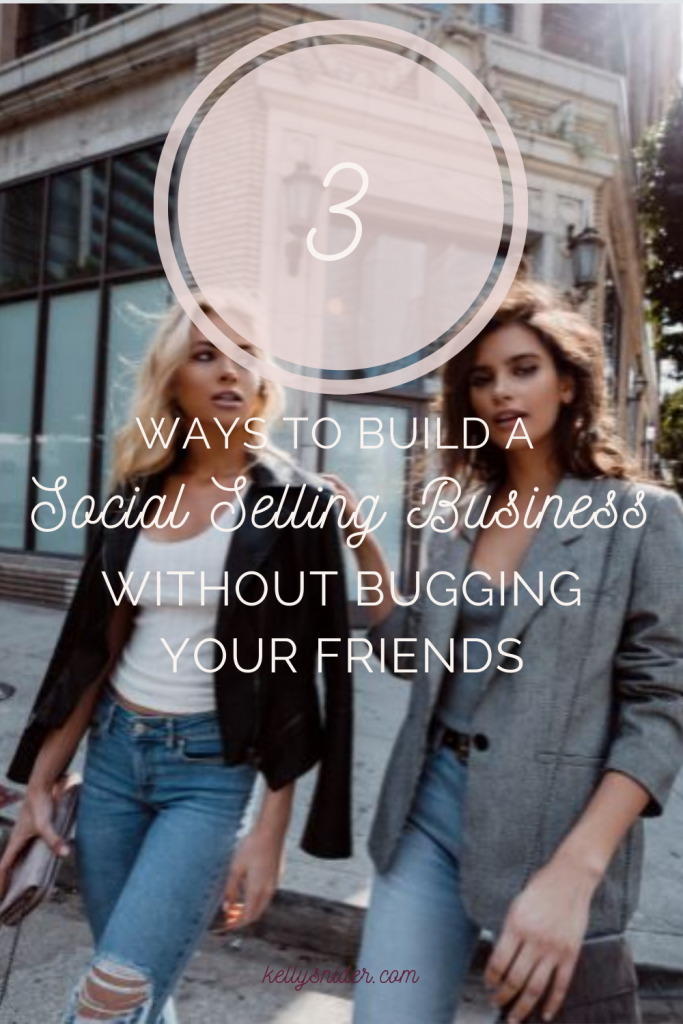 These days, it is not uncommon for people to have a side hustle or two that allows them to pursue a passion, while also making some extra money. Having multiple streams of income is becoming more and more desirable, and the options for doing this are ever-growing. It is no secret that I am a lawyer as well as a Seint artist. And while I love being a Seint Artist, social selling can get a bad rap. The last thing we want to do is annoy our friends and family when talking about our own business. But, your social selling business doesn't have to be that way. Here are 3 ways to build a social selling business without bugging your friends.
What is Social Selling?
First off, what is social selling? Social selling is using social media as a way to share about your business and products, and in turn, generate sales. It allows you to interact with your customers in a more personal way by building connections and rapport with a larger audience in a faster amount of time.
Most people with social selling businesses start their side hustle with the help and support of friends and family. It's natural to share about the products and the business with the individuals that support you the most. But it is important that they don't get overwhelmed with your business endeavors. Instead, show up for your larger audience that chooses to be a part of your community.
1-Know "You" and Your Business Community
Start by asking yourself two questions. 1) Why did you start your social selling business? And 2) Who do you serve? For me, I saw freedom in being able to provide even more for my family, while helping women embrace their beauty. When I started with Seint Beauty I was in (and still am in) a very busy season of life. But I longed for connection, purpose, and creativity. Over the years, I have been able to build a community full of other women like me who are looking for a faster and easier makeup routine and/or an extra stream of income to further their goals and dreams.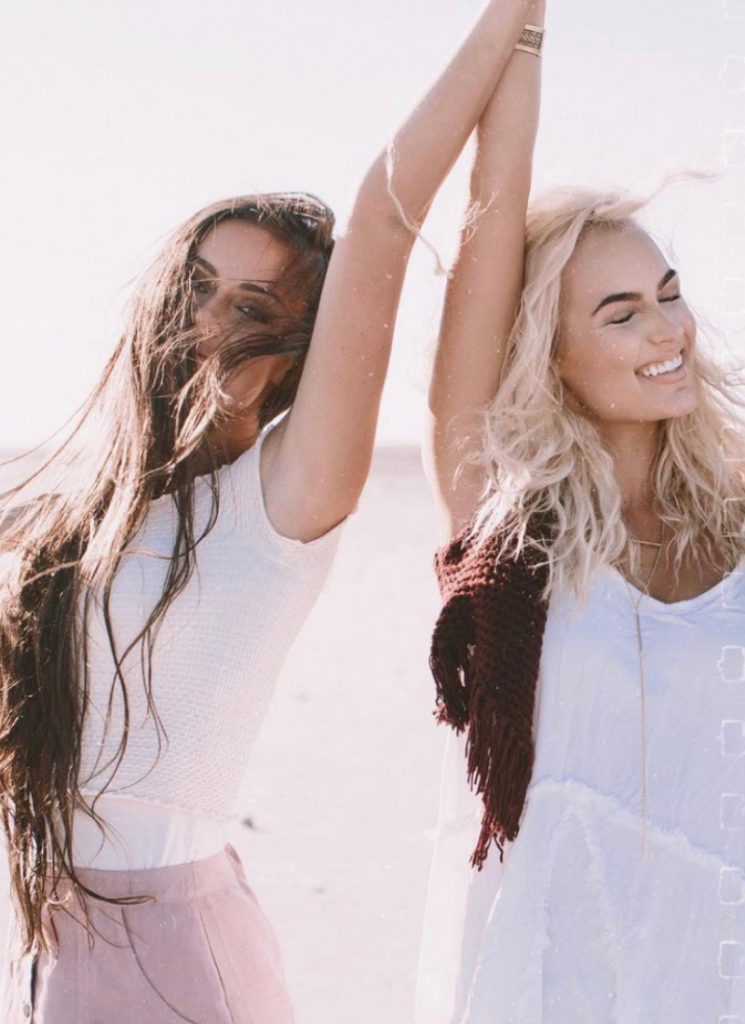 Knowing who my people are, helps me know how to focus on business growth and find people to serve outside my inner circle of friends. Knowing "your people" will help you too. Proper social selling is about finding more like-minded individuals for your customer base. Ones that will benefit from what you have to offer, and will show up and support you on your journey.
2-Provide Value
Social selling is less about selling and more about sharing something you love, and then showing your audience and customer base how the products and/or business can solve a problem for them. When you show up and serve your audience with valuable content, they will in turn show up for you as a loyal and dedicated follower/customer. Having a service-minded mindset as a business owner will not only benefit your customers, but will grow your business in a way that nothing else can.
2-Be Genuine
The last way to build a social business without bugging your friends is to be genuine. Show up as your true and authentic self, and like-minded individuals will gravitate towards you.
The reason people will keep coming back is because of YOU. You are the secret sauce! Successful social sellers build a know, like, and trust factor with their followers and customer base. This is the foundation on which your business will be built upon. So show up as yourself, build true and genuine connections, and watch your business grow.
3 Ways to Build a Social Selling Business Without Bugging Your Friends
You can have a successful social selling business without bothering the people you love. It just takes awareness and mindfulness. So if you have ever been interested in joining the Seint program, I would love to connect with you! Also, don't forget to follow me on Instagram @thecontouredlawyer for more information about what it is like to be a Seint artist.