I don't know about you, but by the time we hit mid-February I am ready for Winter to be over. I start imagining packing away puffer jackets and visiting warm, sunny beaches. The weather is slowly starting to warm up, and I start feeling some major Spring vibes. And since Spring is all about color, I love being able to add some fresh and bright colors to my Seint Beauty palette. So I want to share my favorite lip and cheek shades for Spring with you!
What Makes Seint Lip and Cheeks Different
Seint's Lip+Cheeks are cream-based products that are super pigmented and go on silky smooth. But what makes Seint's Lip+Cheek products so special is that it doubles as a lip color and a blush color. And with some shades, they can even triple as a cream eyeshadow! Talk about a triple threat!
Seint's Lip+Cheek shades are well known for their long-lasting color and high pigmentation. This means you can get all the color you want while using a minimal amount of product. The Lip+Cheek color brightens up your complexion, giving you a pop of color that accentuates the flush color in your lips and cheeks. There is a wide variety of shades to select from, along with a variety of finishes including satin, semi-gloss, and gloss. This means there is something for everyone, and you will easily be able to find the perfect shade for you!
To apply Seint's Lip+Cheek as a blush, I recommend using one of my favorite Seint Brushes: the Blush and Bronzer Brush. You could also use your fingertip to apply it, and then use a brush or the perfector sponge to blend it out.
The key to applying Seint's lip+cheeks as a blush is to gently stipple on your favorite spring shade to the apples of your cheeks, right above your contour line. This will help add life to your face and brighten up your complexion. The cream consistency of the blush will also pair beautifully with your contour and highlight.
I always like finishing off my look by applying the same color to my lips with my fingertips, for a more cohesive look. If you prefer using a brush for this, I'd suggest the Multitasker Brush.
Favorite Lip and Cheek Shades for Spring
Seint just released 5 new colors of Lip+Cheek that are perfect for the upcoming, warmer weather, and I can't wait to tell you all about them and why they are my favorites!
St. Tropez
St. Tropez is a smooth, long-lasting cream that can be applied to both your lips and cheeks for a satin/matte finish. This neutral shade goes on the lips with a silky smooth texture. St. Tropez is a beautiful warm pink while also pulling an orange-ish, coral undertone. The best way to describe this color is as a soft peachy pink. It is comparable to another Seint staple, Frenchie, but is lighter. St. Tropez has become one of my new favorite shades, and I know it will become one of yours too. Everyone needs that perfect shade that brightens up your look while adding a subtle bit of warmth.
Carousel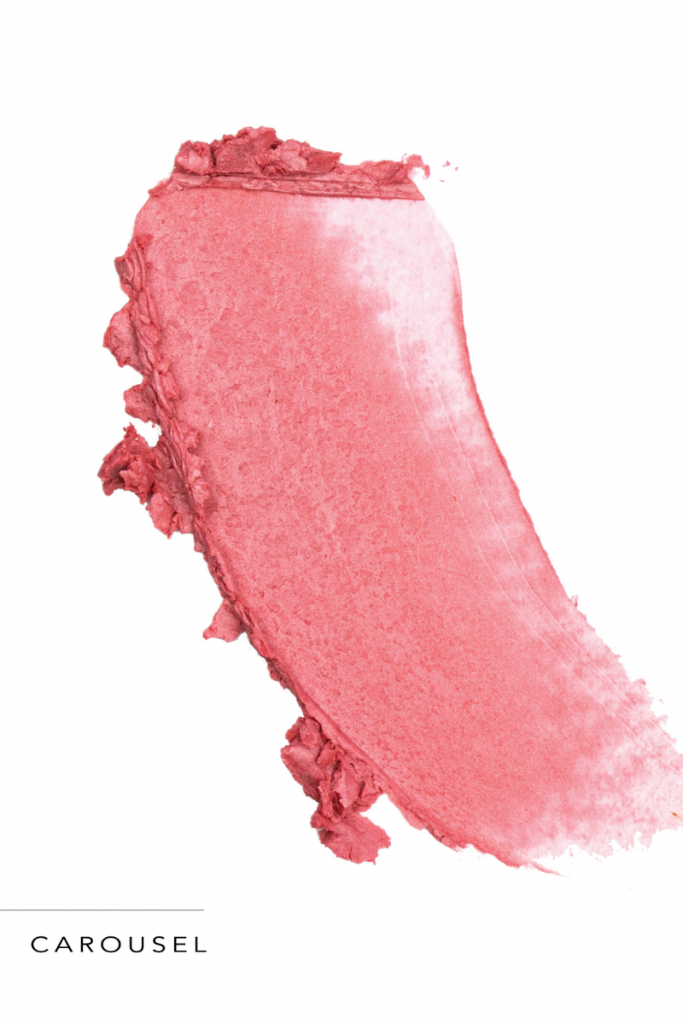 Carousel's glossy cream texture creates a long-lasting glow when applied to both lips and cheeks. This shade has a beautiful cool undertone that is accented with a pearlescent shimmer. Carousel can be best described as a frosted, bubblegum pink. If you are familiar with other Seint Lip+Cheek colors, this shade is very similar to Candy, which is another favorite of mine. When applying Carousel to your cheeks, you will want to be a little more generous with your application and layer until you reach the brightness and depth you are looking for.
Madrid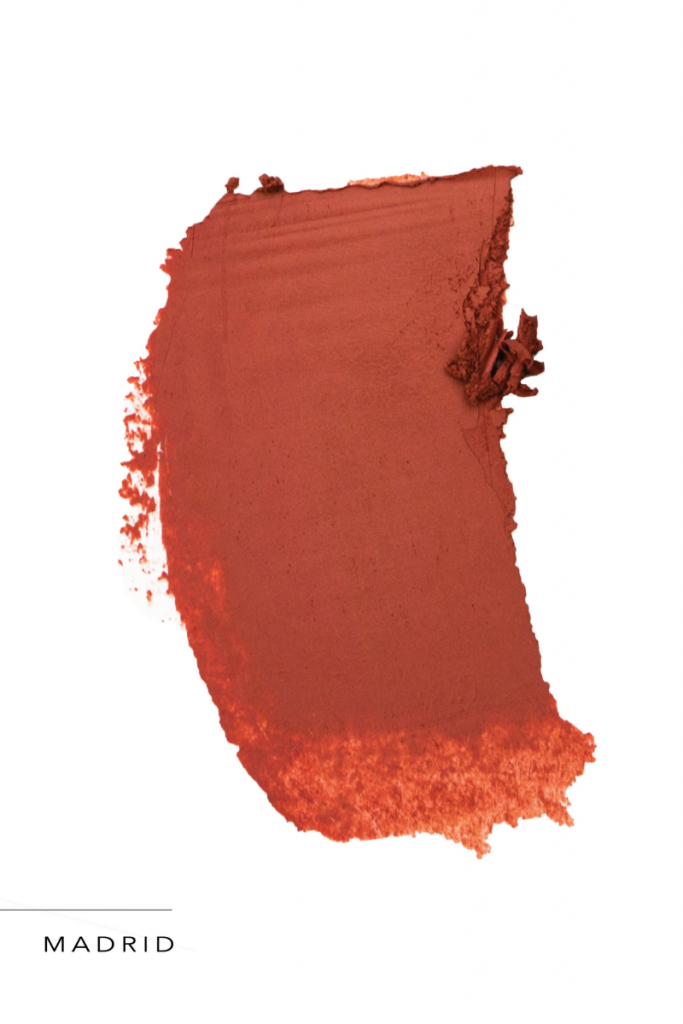 Madrid is unlike any other Lip+Cheek shade that Seint has created. It has a satiny smooth texture that goes on like a dream. This stunning new shade is perfect for spring with its muted coral tones. Madrid is a long-lasting color with a satin finish which will let you show off this special shade all day. It is truly one-of-a-kind and something you are going to love this Spring.
Boardwalk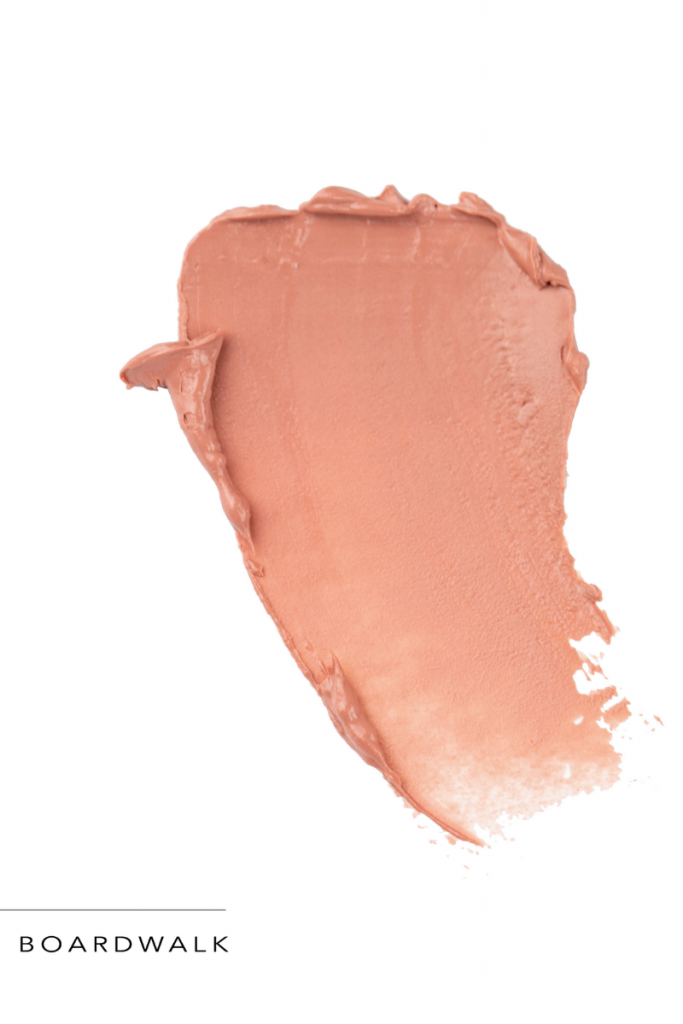 If you are looking for the ultimate glow, you need to try Boardwalk. When I say glowy finish, I really mean it! This sheer, nude pink shade is perfect for bringing out the natural flush of your cheeks with its subtle pigment. If it helps to compare to some of the existing Seint shades, Boardwalk is similar to Desert Sunset but with more of a peachy tone. Boardwalk is not only beautiful on its own, it is also a great option to layer with a matte shade to add a Springtime glow. It is a staple in my make-up pallet and I know you are going to love it, too!
Sangria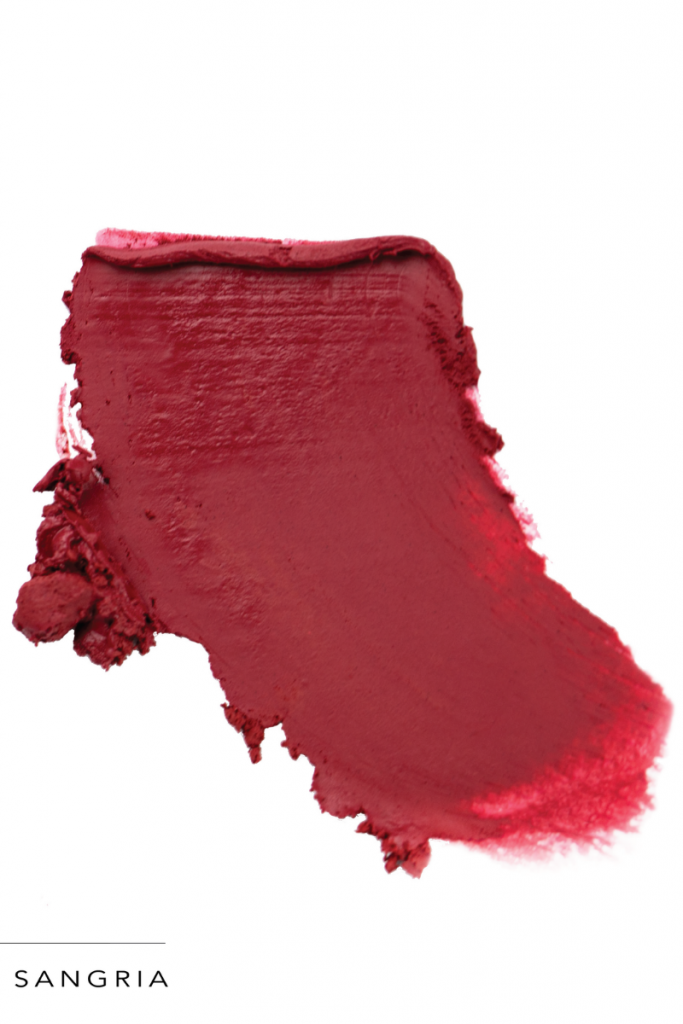 Sangria is going to give the bold refresh that Spring is all about. The satin finish complements a colorful flush tone when applied to both lips and cheeks. This is the brightest shade of my suggestions for Spring, but there is something about the raspberry undertones that just speaks to me. Not only is the color gorgeous, it has a very silky smooth texture when you apply it. Another reason this shade is one of my favorites for Spring is because it is so highly pigmented. A little bit goes a very long way. If you are looking for a pop of color going into Spring this year, you need to try Sangria.
Favorite Lip and Cheek Shades for Spring
Seint has so many amazing shades of Lip and Cheek products. It was incredibly hard to pick just a few to share. If you are anything like me, you are going to be adding these Lip+Cheek colors into your palette as you freshen up your make-up routine for Spring. For other Spring products, check out this blog post where I talk about what is trending. And as it keeps getting warmer, I will also be sharing my latest spring and summer beauty tips and tricks on Instagram @thecontouredlawyer on my YouTube channel.