Trying to find the perfect color of makeup can be hard to do, especially if you are a busy woman. But don't worry, I've got you covered. I love Seint makeup! As an independent Seint artist since 2017, I have helped tens of thousands of women find their perfect shades. I can help you too! When it comes to getting your perfect Seint shades, there are a few ways you can go about it. So let me show you how to choose your Seint makeup colors.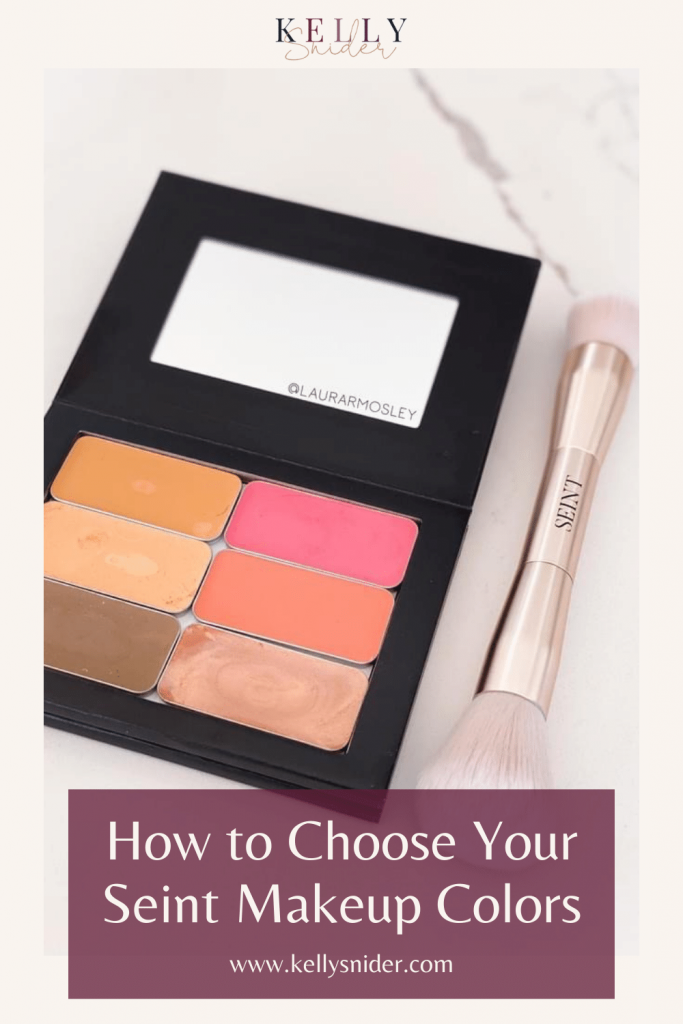 How to Choose Your Seint Makeup Colors Through Seint Collections
Seint recently released new shade collections which allow beauty lovers to find their own perfect match. What makes these collections special is that the collections come in a variety of sizes. You can choose between a collection that provides the bare essentials, a more advanced option that has critical extras to take your makeup experience to the next level, or the most advanced collection that has absolutely everything you need to get started.
Once you decide what collection you are interested in, it is time to choose your colors. Within each collection, there are 8 different skin tone levels to choose from. Seint has also created a "Find Your Shade" option. This helps customers find their shade without the help of an Artist. After selecting the "Find Your Shade" button, you will see a photo collection of real-life women that match each skin tone level. To figure out which color is best for your skin tone, all you have to do is find the photos that most closely resemble your own skin to determine which level you need.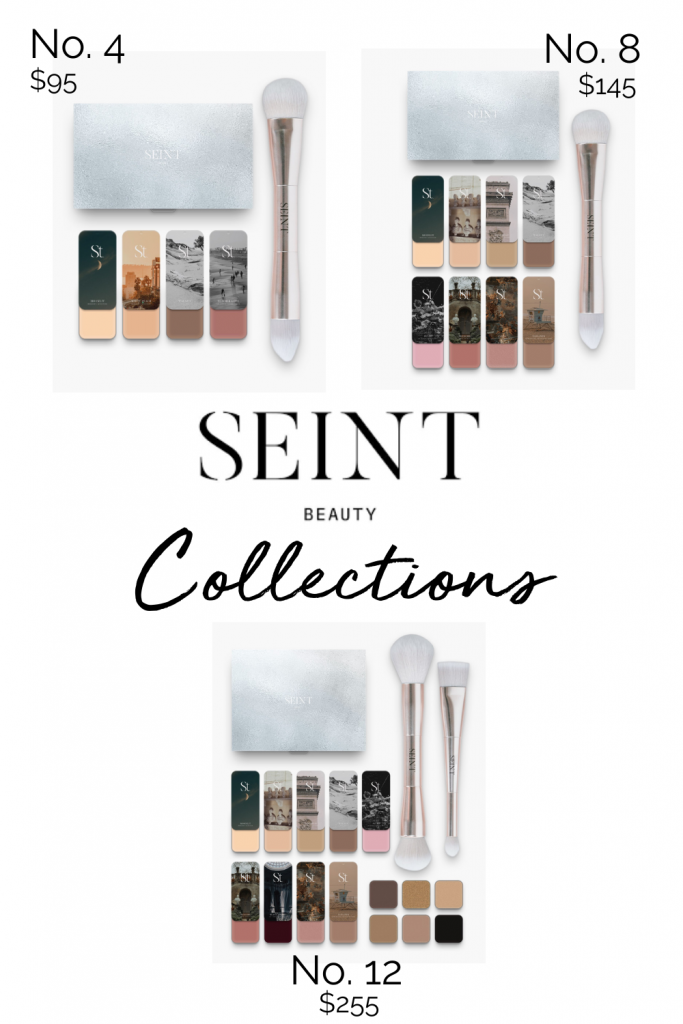 How to Choose Your Seint Makeup Colors With a Color Match Quiz
If finding your own color match seems overwhelming, I've got another easy way for you to find your perfect Seint makeup shade: my Seint Color Match Quiz.
My Seint Color Match Quiz has been specially curated to help me determine your perfect shades, based on the answers you provide.
The first step in my color match quiz is to select the skin tone range you believe your skin falls under. After selecting your skin tone range, you will see different pictures of real-life examples within the skin shade you selected in the previous answer. Select the picture you believe most closely matches your skin tone. Once you've done that, you'' be asked 2 more questions: one to determine your undertones and one to identify what skin issues you might have, if any. And that's it! A simple 4 question quiz. And then after you've completed the quiz, I will email you customized results based on the answers you provided.
Using the color match quiz to choose your Seint makeup colors is a fantastic option. The questions I've included in the quiz help to narrow down the color options and really cater the colors to your skin tone.
How to Choose Your Seint Makeup Colors With a Color Match Photo
There is one other way that you can choose your Seint makeup colors. And honestly, the best option because it will be the most accurate. Through this option, I am able to help you in a more individualized way. And, I can help guarantee you have the perfect shades for your skin tone.
In order to help you choose your Seint makeup colors with a color match photo, I will need two things: a picture of you without any makeup on (in natural lighting) and a picture of you with makeup on (in natural lighting). It is really important to take both photos in natural lighting. This helps me to see the real undertones of your skin.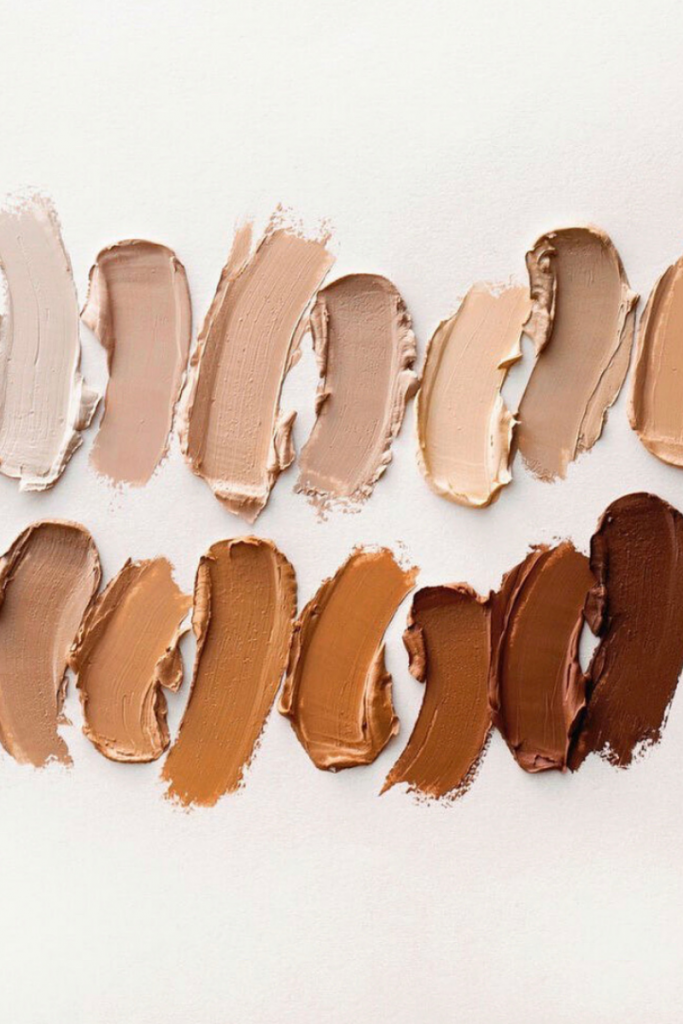 The best way to ensure you are taking your photo in natural lighting is to stand indoors facing a well-lit window with indirect sunlight. You will want to step about 3 feet away from the window so the sun isn't directly touching your skin. Before taking the picture, remember to wipe off the phone's camera lens so it is clean. If your phone is anything like mine, your camera might have a few fingerprints on it. Next, tap the center of the screen so your face is in focus and take the picture straight on. Be sure your neck is visible so that I can see your overall skin tone as well. It is also really helpful to wear a neutral-colored top. Try something that is black, white, or gray.
After that, all you have to do is submit your photos to me. After that I will email you your perfect color match within 24-48 hours!
How to Choose Your Seint Makeup Colors
I can't wait to see what colors end up being your perfect Seint makeup shades and to help you get started with Seint! Remember, choosing your Seint makeup color shouldn't be overwhelming. If you have any questions about Seint color matching, contact me here. And, don't forget to follow along with me on Instagram @thecontouredlawyer and YouTube to hear about all the latest Seint makeup tips and tricks!