What holds you back from trying new makeup? Is it the price point or a worry that the product isn't going to work the way it is supposed to? As busy women, we do not have time to waste on products that aren't what they claim to be. We also don't want to waste our money on makeup we don't love either. This is why I love Seint Beauty! When people see how amazing Seint products are, they are always anxious to dive in! But before they do, I will often get asked the question, "Is Seint makeup expensive?"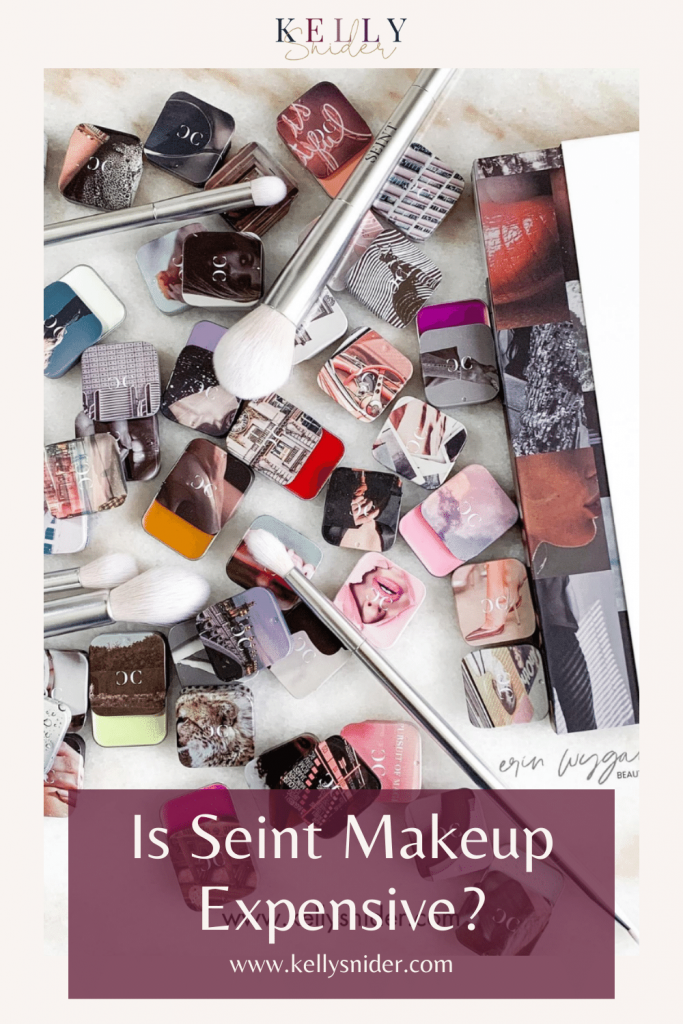 The Answer to the Question
The answer is no. Seint makeup is not expensive. Most Seint Beauty products are only $16. When you think of the cost of one makeup product from the drugstore, $16 is not far off from the average drugstore brand. But the quality is far superior. In fact, Sephora and Free People both wanted Seint on their shelves but were turned down by Seint's CEO. She had better plans in mind for her company, including keeping her costs low for the consumers.
To further answer the question, "Is Seint makeup expensive?", let's see how it compares to other brands.
Comparing Seint to Other Trending Makeup Brands
The number one staple for me when it comes to makeup is my Foundation. I am obsessed with Seint's revolutionary IIID Foundation and everything it has to offer. I use a combination of 3 different Highlight shades which allow me to enhance my best features with customized colors for my exact skin tone. Each Highlight shade (aka IIID Foundation) is $16. How does that compare to other makeup brands?
Outside of Seint, 3 trending Foundations are offered by NARS, Tarte, and MAC. NARS's best-selling Light Reflecting Foundation is selling for $49, Tarte has a hydrating Water Foundation for $39, while MAC's Studio Fix Fluid Foundation costs $36. Now, with Seint's IIID Foundation, I always recommend using 3 shades of Foundation/Highlight to give your face dimension. Using 3 shades allows you to customize the colors to your actual skin tone, instead of applying a single shade all over and giving your face a flat appearance. If you are using Seint's cream-based Highlight shade for your Foundation, the price for 3 shades is right around the same price as only one shade with other brands. Crazy, right? And because you are using 3 shades instead of 1, your makeup will last significantly longer.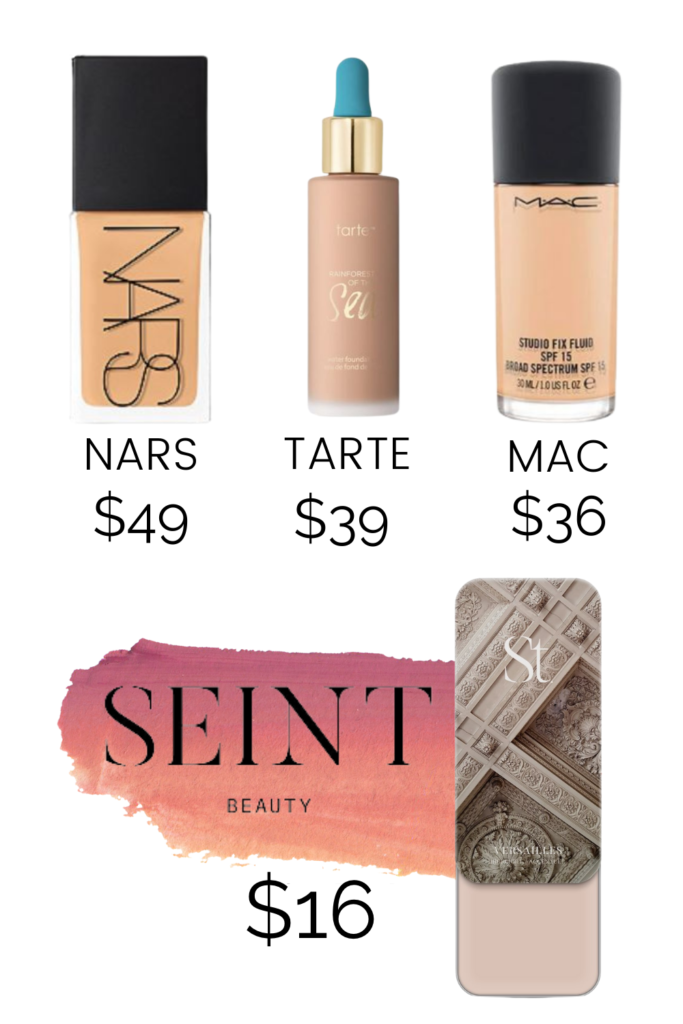 I'd love to compare a few other makeup staples to show you that Seint Beauty really is affordable when compared to other leading brands. Aside from Foundation, you have got to have a good Contour in your makeup routine in order to perfectly sculpt your features. I use Contour daily with my IIID Foundation to add dimension to my face. Seint's Contour is also competitively priced at $16. Other leading Contours range from $25-$90. A few of these name brands are Fenty Beauty by Rhianna ($28), Tom Ford ($89), Anastasia of Beverly Hills ($25), and Clinique ($26.50).
Another common makeup product that pairs well with Contour is Illuminator. For reference, Seint's Illuminator is comparable to other brands' Highlighters. Fenty Beauty has a really gorgeous Highlighter, called Match Stix Glow Skinstick that is priced at $28. Stila also has a comparable Highlighter, Heaven's Hue Highlighter, that is listed at $34. Can you guess what Seint's Illuminator is priced at? If you guessed $16, you are right!
Using One Product in Multiple Ways Helps You Save
I thought I would compare one last product from Seint to others on the market. First, I have got to share my love of Seint's Lip+Cheeks. Not only are the colors stunning, but you can also use one product for multiple purposes. This is a big money saver! The creamy colors can be used not only on your lips and your cheeks but certain shades can even be passed off as an eyeshadow! That means you are getting 3 products for the price of 1! And like the other Seint makeup mentioned earlier, Seint's Lip+Cheeks are also priced at $16.
This price comparison may be a little more difficult because there are so many different lip products on the market. Between glosses, lip tints, lipsticks, and 24-hour lip color, lip color prices vary from $15-$35. And trending blushes tend to range between $15-$35. But doesn't that make Seint's Lip+Cheek even more appealing? You don't have to sort through so many styles to find which one you like. And because it can be used in multiple ways, you can have a perfectly cohesive look for a fraction of the cost!
Seint Makeup is Affordable
After looking at a few trending products, what do you think? Is Seint makeup expensive? I think the answer is a pretty obvious no. Now, while there are many other products that I could do a side-by-side comparison with, I just wanted to give you a quick glimpse as to how Seint's prices compare. And I think the results speak for themselves.
I also have to mention that Seint is not only affordable, it is also convenient. Seint makeup is sold in individual makeup tins which easily fit into magnetic palettes. This means you aren't wasting money on colors you don't like because you are building your own collection and it all fits in one place. This convenience almost makes it feel like you should be paying more for Seint makeup. And that is what makes it so great! Seint makeup is affordable, convenient, and customizable. And let's not forget about the amazing quality and the stunning results it creates!
Now that you have seen how affordable Seint makeup is, are you ready to give it a try? If you are interested in trying some of our products I would love to help! Feel free to contact me and we can find what products will be best for you and find your perfect color match. I also love showing off how to use Seint makeup on Instagram @thecontouredlawyer and YouTube, so be sure to follow along with me over there!