Have you ever wondered where to buy Seint makeup? I have been a Seint Artist since 2017, and I love talking about Seint Makeup. I want you to be able to experience how amazing Seint products are too, so I am here answering the question, "Can you buy Seint makeup in a store?"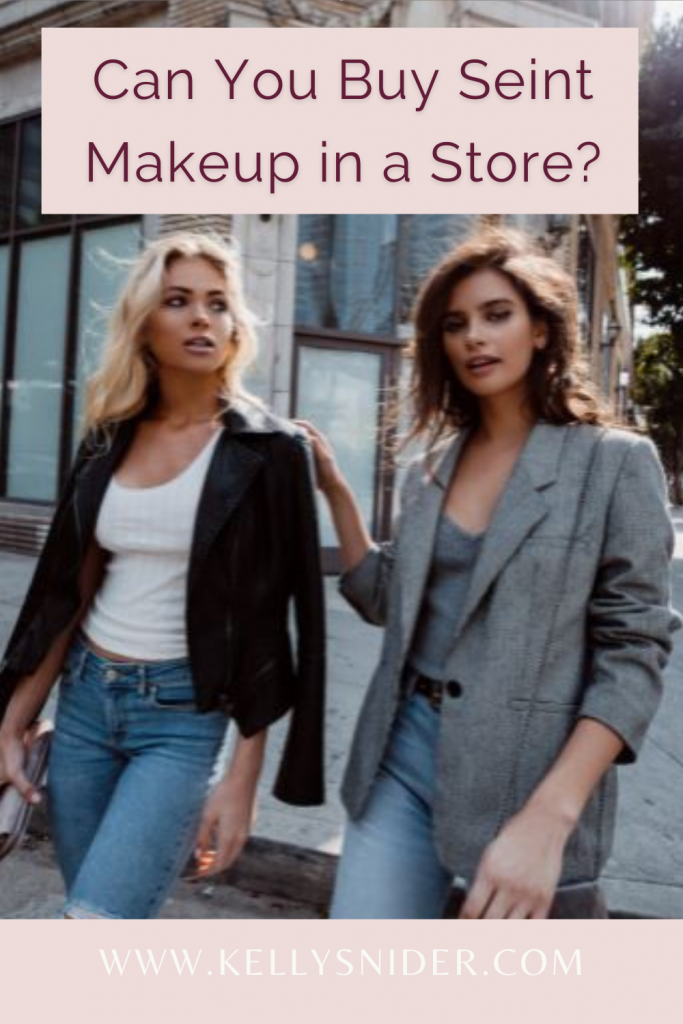 How Seint Beauty Started Selling Makeup
In the beginning, Cara Brook, the founder of Seint, started selling her revolutionary IIID Foundation under the name Maskcara Beauty (now rebranded as Seint Official). She sold the makeup on her own website, with the dream of having her beauty line carried in Sephora. As the demand for her makeup grew, Cara started to explore the option of transitioning her e-commerce business into a direct selling company.
During her research, she was presented with an opportunity to make her dreams of having a line in Sephora come true. As hard as it was, Cara turned down the offer from Sephora because she had a new vision to not only provide women with a revolutionary kind of makeup but to provide an opportunity for women to have a business of their own.
Where Can I Buy Seint Makeup?
Because the vision of the company changed from being featured in Sephora to empowering women to have a business of their own, Seint makeup is not available in brick and mortar retail stores. You can find Seint Beauty on the official website. Or purchase it through Independent Artists, like me, who sell Seint makeup. If you are purchasing Seint makeup through an Artist, you can find your favorite products on the Artist's replicated Seint website.
Now, I know buying makeup can be tricky, even when you are in a store and can see it in person. If you are concerned about purchasing makeup online, don't be. Seint offers a 30-day money-back guarantee on all of their products, as well as a 30-day exchange policy on select products. This gives you an adequate amount of time to try the product and get a good feel for it. You aren't permanently tied to it financially. And don't forget, I am here to help too!
Why Purchase Seint Makeup with the Help of an Artist?
Purchasing Seint makeup with the help of an Artist helps to make the process of buying makeup online a lot easier. I love helping my customers find the perfect products to help them feel as beautiful as they are. I would love to help you too!
My color match quiz is a great option for those customers who want a more independent shopping experience. The questions I've included in the quiz help to narrow down the color options and really cater the colors to your skin tone. I am also able to help my customers in a more individualized way with a color match photo. All you have to do is send a picture of you without any makeup on (in natural lighting) and a picture of you with makeup on (in natural lighting). Then within 24-48 hours I will send you the information with your perfect color match.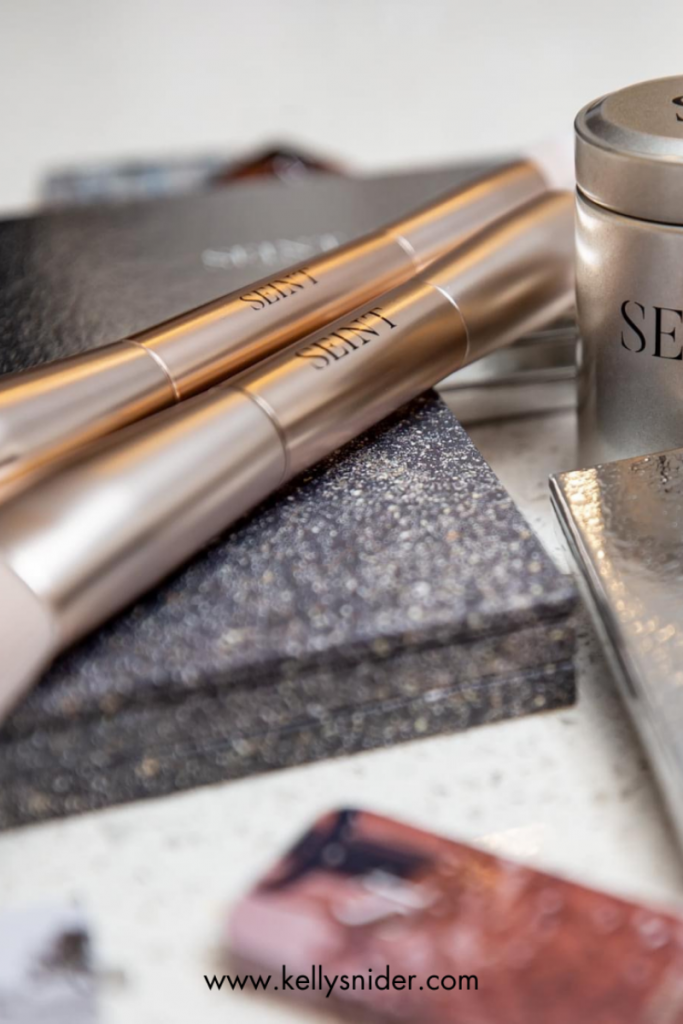 In Addition to Selling Product, Artists also Educate
Another reason it is so much easier to purchase Seint makeup with the help of an Artist, is because we love educating people about the products that are available. I love the opportunity I have on Instagram to connect with my customers and help them. It makes a difference showing how colors really look on the skin and not just in the tin. I am also able to create videos for Instagram and YouTube. All my videos are full of different makeup application tutorials and ideas. Which helps you see the products in action. Which helps take the guessing out of your shopping trip, and gives you confidence for when your own products arrive.
If you are already familiar with Seint, and love it as much as I do, you should consider becoming an Artist yourself. I would love to have you on my team! Then together we can help women gain back their confidence. We can help them create the very best versions of themselves as they enhance and embrace their natural beauty.
Different Ways to Buy Seint Makeup
Now that you know where to buy Seint makeup, it's important to know there are a few ways you can purchase Seint products so that you can get shopping.
If you are new to Seint Makeup, I would suggest starting by looking at our Collections. Collections come in a variety of sizes and include multiple products to help you create the perfect look. You can choose an option that provides the bare essentials. A more advanced option that has critical extras to take your makeup experience to the next level. Or even the most advanced collection that has absolutely everything you need to get started. You can learn more about Seint Collections HERE.
You can also buy Seint makeup, skincare, and Brushes & Tools online as individual products. Whether you want to buy a compact full of makeup, just a single Eyeshadow shade, or a new Highlight to fit the season, everything can be purchased al la carte! I also love that Seint releases limited edition Lip+Cheek colors monthly. It is a fun way to build your makeup palette one piece at a time.
If you are looking to build a palette, and already know what products you want, we also have a Palette Builder option. There are different sized palettes you can choose from where you personally select what products you want. The palette builder allows you to visually see how the products fit inside your compact. And see how much room you have to spare.
Can You Buy Seint Makeup in a Store?
Remember, you can't buy Seint makeup in a store. But, if you are ready to get started with Seint makeup I would love to help you! Feel free to contact me if you have any other questions about Seint products or about joining us as an Artist. And don't forget to find me on Instagram @thecontouredlawyer and YouTube where I am highlighting Seint makeup products and how to use them.