In my years with Seint Beauty, there is one question that I am asked over and over again. It's the question, is Seint long lasting? I totally understand why this question comes up so often. You want to know if you are making a good decision when it comes to investing in your makeup. I am here to tell you, not only is Seint affordable when compared to other brands, Seint is long lasting.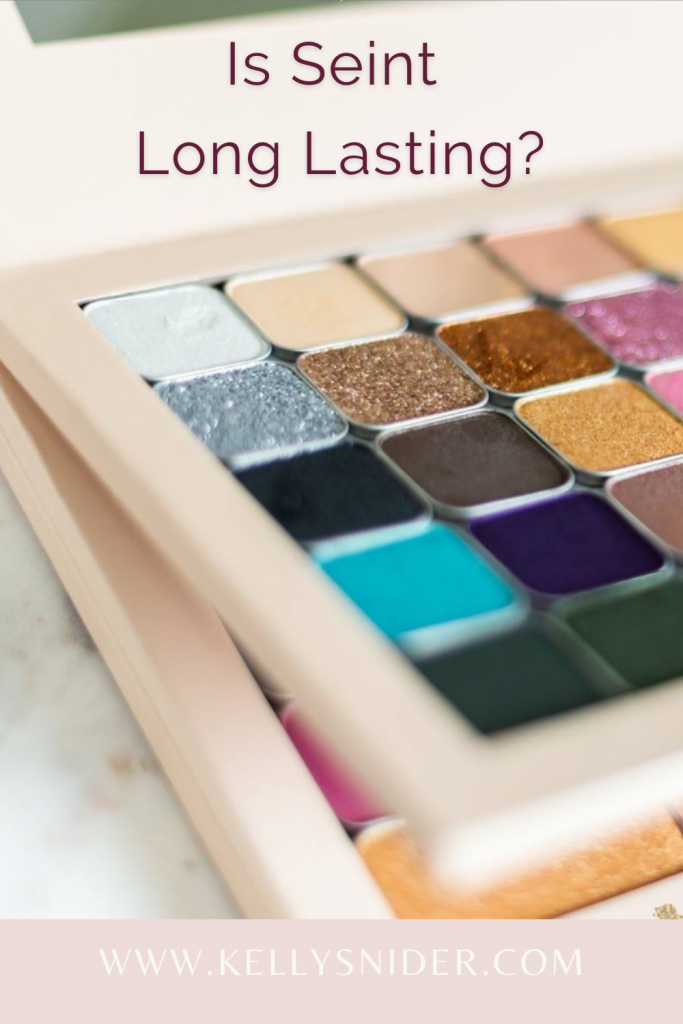 Why Seint is Long Lasting
Let's first talk about how long Seint makeup lasts as far as needing to replace your products. Then we'll tackle how long the makeup will last when you wear it.
Seint makeup is a cream-based product. And if you are not familiar with creams, they are naturally more pigmented than both liquids and powders. Because creams are so highly pigmented, it does not require very much product to create the coverage you are looking for. Since you are using less product, the amount of cream foundation used will outlast an equal amount of liquid or powder foundation. This means you won't have to replace your makeup nearly as frequently. Using a little bit of the pigmented creams goes a really long way! Thus, Seint's individual makeup tins will last significantly longer than any of your traditional foundations!
Seint IIID Foundation is also different from traditional foundations because it consists of 4 colors: Highlight, Contour, Lip+Cheek, and Illuminator. You apply each color to specific locations of the face. Naturally, this makes your product lasts longer. On average, your Seint main Highlight color will last anywhere from 3-4 months before it needs to be replaced. That's longer than any other foundation I have used.
Seint is Long Lasting after it is Applied
Not only do Seint products have a long life, but you can also get Seint makeup to last all day after you apply it! Whether you work in a professional space, log in and out of Zoom meetings, or you're a mom who runs in and out of the home all day, there is one thing we all have in common: we want our makeup to last all day! Seint makeup is created in such a way that once it's applied, you can feel confident it will stay in place!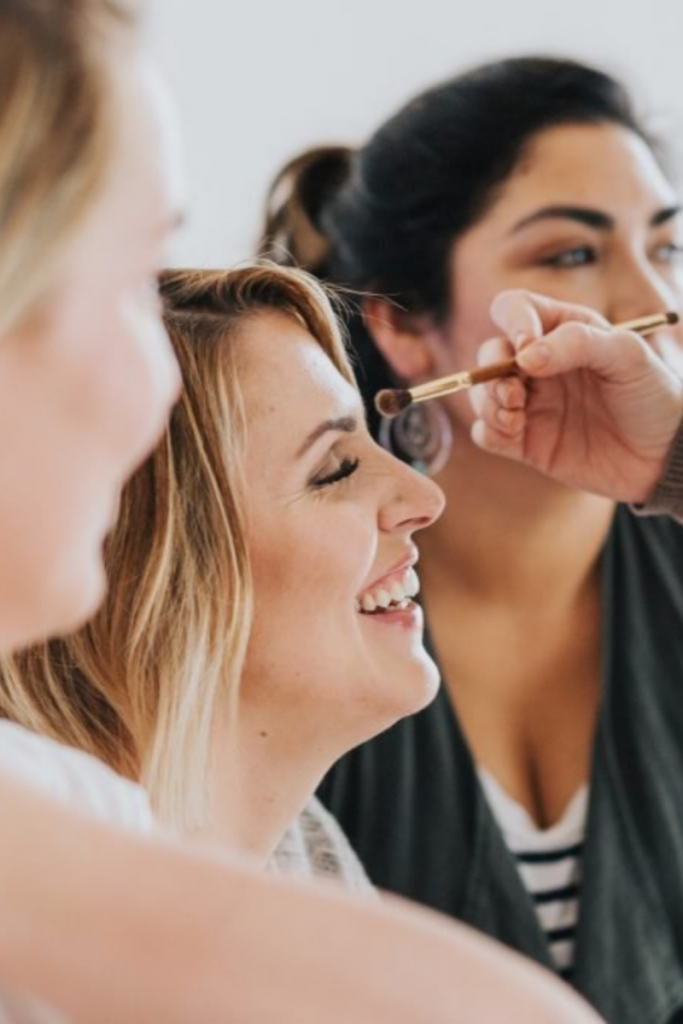 Seint makeup is unique because the cream-based formula will naturally give you an all-over dewier complexion. It also gives a bright and youthful glow (another added bonus). When applying Seint makeup it goes on like a second skin, melting into your skin for a natural look that will last all day! And since you are using a paint-by-numbers approach, you aren't applying thick layers of makeup on your skin that will rub off as you go about your day.
Ways to Ensure Seint Will Last Longer Throughout the Day
One way to ensure that your makeup will last throughout the day is to prime your skin before applying your makeup. Primer is an excellent way to create a smooth canvas to apply your makeup to and ensure that your makeup stays put. Seint's iiiD foundation is cream-based, so it's key to find a primer that is water-based. If you use a silicone-based primer, it will break down the cream-based foundation, leaving you with a less than ideal result.
Seint hasn't come out with a primer yet. But, I have a few favorite primers that I recommend to my clients. A really great and budget-friendly option is Poreless Putty Primer from Elf. There are other, more expensive primers out there, but I have found that the Poreless Putty Primer works well with Seint's IIID Foundation.
Seint Products that Ensure a Longer Look
Another great option for getting your makeup to last longer is using Seint's Setting Spray. While Seint makeup truly does have all the benefits of lasting as long as possible, using the Setting Spray takes your routine all the way to the finish line. It keeps your makeup in place and leaves you with a beautiful, dewy glow!
However, if your skin is on the oily side, or you just prefer a more matte finish, Seint has an amazing Setting Powder. Setting Powder is made with a super fine, pressed powder. It works perfectly with your cream-based makeup.
Is Seint Long Lasting?
If you have any other questions about Seint's long lasting makeup, I'd love to help! Connecting is one of my favorite things about working with Seint so feel free to reach out. I also share application tips on Instagram @thecontouredlawyer and YouTube so make sure to join me there!