It is getting to be that time of the year when we are all ready to spend our days more carefree and soaking up as much sun as we possibly can. After such a long, cold winter, I am definitely ready to get out of the house and do all the outdoor activities that my family and I have imagined doing for months. And with the warmer weather finally here, it is important that my makeup can keep up with my favorite warm-weather activities, with the beach and pool being at the top of that list. So here are the top 5 Seint makeup products for the beach or pool.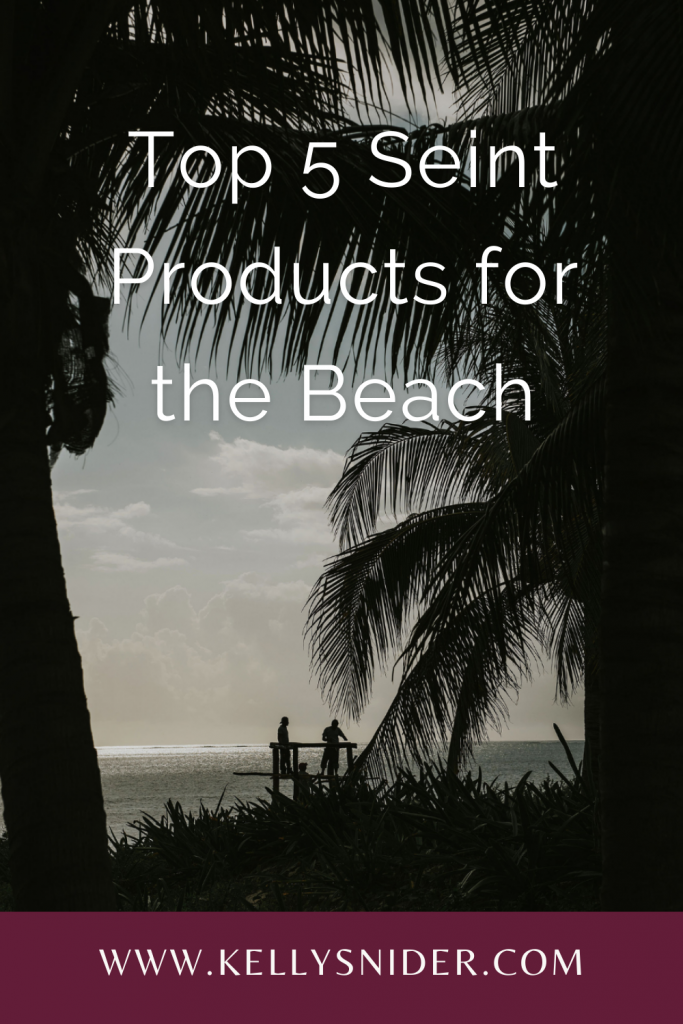 1- Seint Lip Conditioner/Balm
When you are at the beach it is important to keep your lips hydrated. Nobody likes dry or chapped lips, especially when you are playing in the sand. That's why it's really important to keep your lips protected. Seint Lip Conditioner is my go-to lip balm. It comes in three great flavors (cherry, vanilla, and peppermint) and keeps my lips feeling soft and hydrated all day.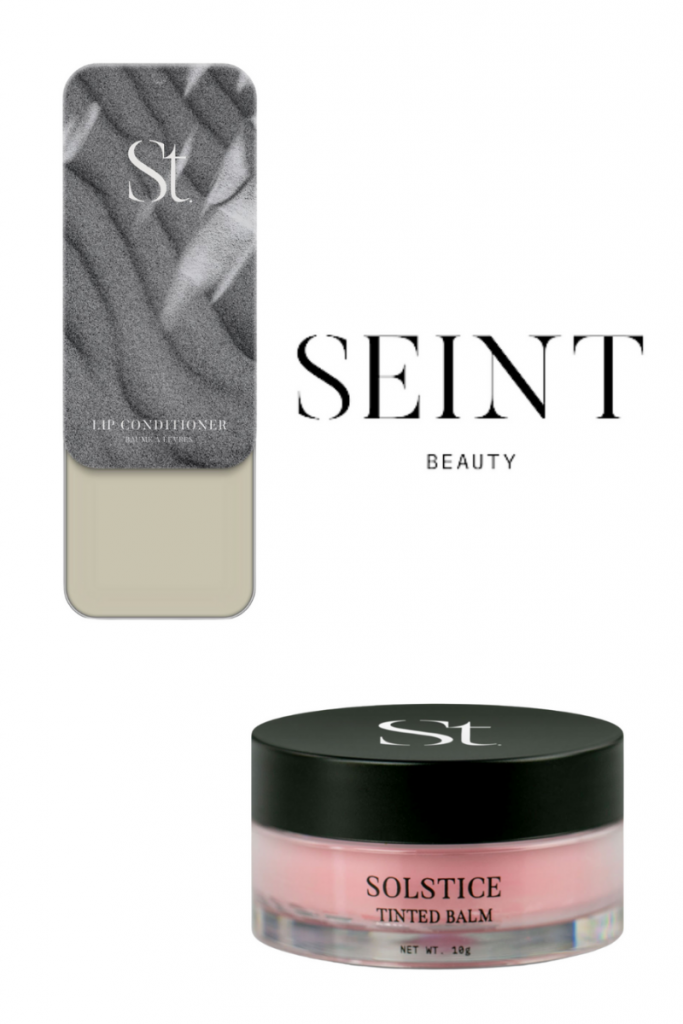 Seint also recently released Solstice Tinted Balm. If you don't want to go with a full lip color at the beach, Solstice is a great option. It is a light-catching, sheer cream that adds a hint of dewy glow to perfect your look while protecting your precious pout.
Also, don't forget, after you are done playing at the beach, your skin is also going to want a refresh. Remember to grab your Seint Skincare to hydrate your skin after playing in the saltwater all day.
2- Seint's Summer Love Lip+Cheek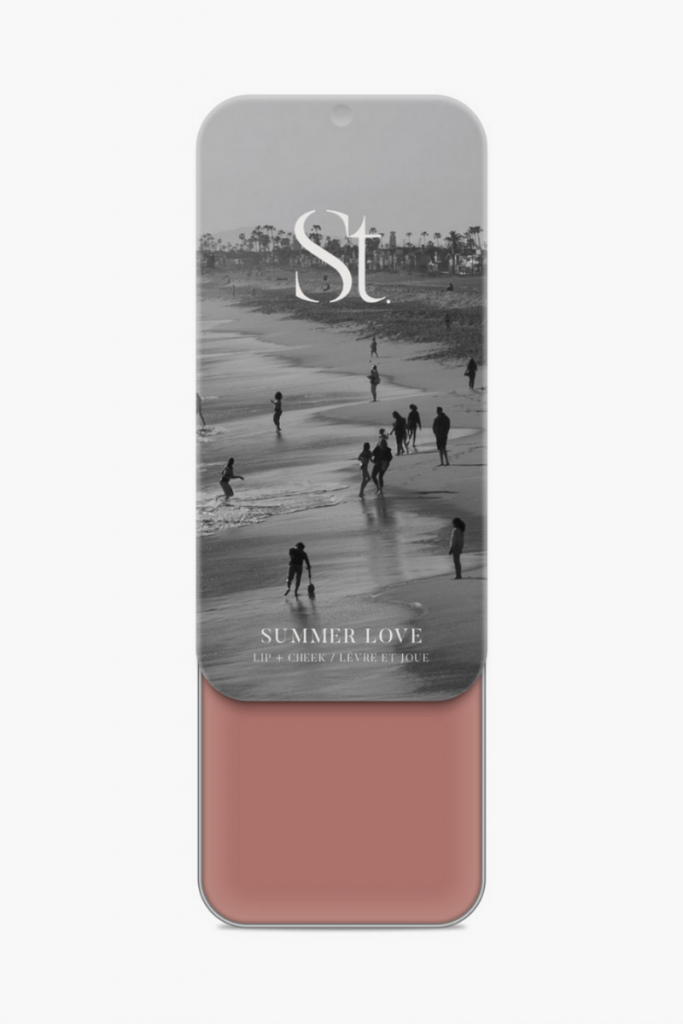 If you do not already own Summer Love Lip+Cheek color, you need to remedy that immediately! It is an essential summer beauty staple and will make your lips pop (if you want a soft, but full lip at the beach) and will add the perfect amount of flush to your cheeks while you are basking in the saltwater and sun! Because it is a gloss, it will also keep your lips hydrated, and your cheeks looking dewy and fresh. This is one of my absolute favorite lip+cheek colors! I wear it pretty much daily whether I am at the beach or not. It is always a great shade to include in a "mix" of colors if you like making your own lip+cheek concoction as well.
3-Seint's Bella Bronzer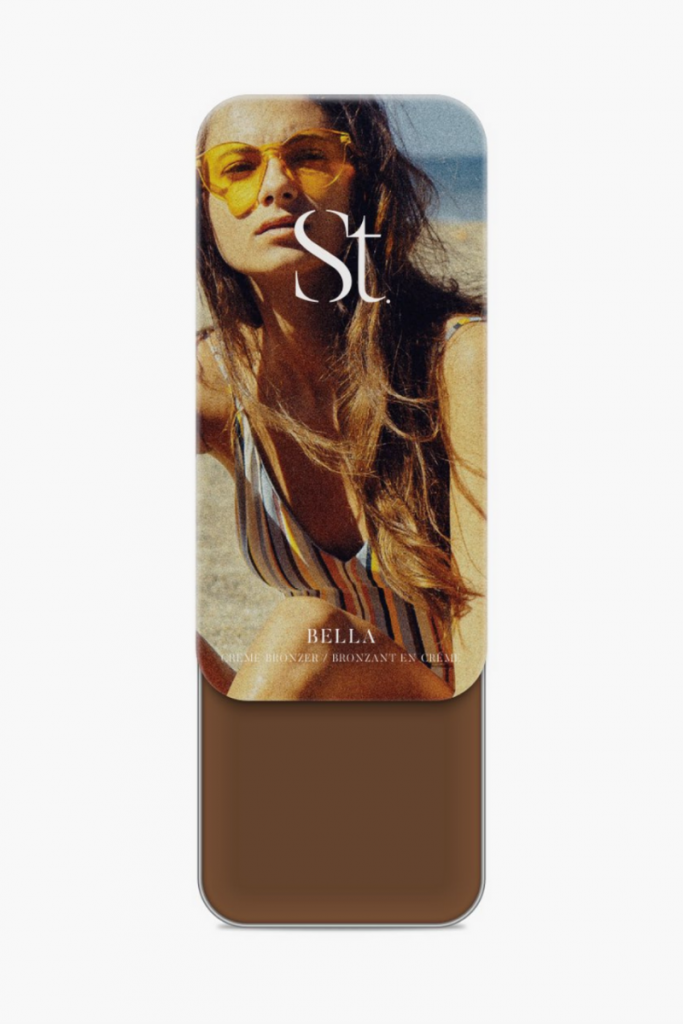 "Bronze may be 3rd place, but a beautifully bronzed face is pure gold!" Bella Bronzer is a warm-toned cream bronzer that will take your bronzing game to a whole other level. You will get to the beach with a sun-kissed radiance that it will already seem like you have been playing in the sun for hours.
When I'm trying to add a sun-kissed glow to my skin for the summer (or even extend it into the Fall), I always use my Blush/Bronzer brush. This brush is double-ended and works great for both Blush and Bronzer. The smaller end is great for applying Seint's Lip+Cheek shades. And I LOVE using the larger, fluffier end to apply Bronzer.
4- Seint Shimmers: Eyeshadows + Cream Illuminator
Okay, so I cheated here, and included two of my favorite things here. But since they both include shimmer, I figured I could get away with it.
When it comes to eyeshadows, there are too many good shades to pick just 1. So instead I will just include a few of my favorites, all including more of that golden shimmery look, which is what makes them one of my top Seint makeup products for the beach or pool. When you are at the beach you want that golden glow and adding some shimmer eyeshadow will transform you into a Golden Goddess. My favorite golden shades are Bright Eyes, Graceland, Blondie, Ginger, Peppa, Angel's Landing, and Crush. See why I had such a hard time deciding? They are all gorgeous!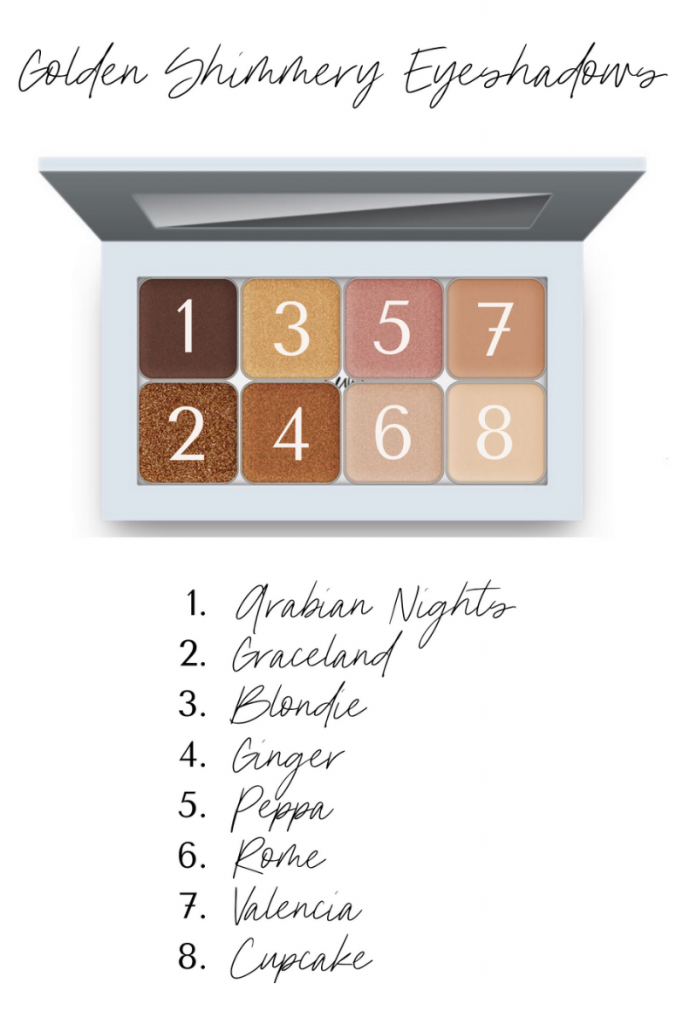 If you are like me and have a hard time deciding exactly which golden shimmery Eyeshadow you want for the beach, remember you can totally build an Eyeshadow palette that will last all summer long. Just add your Eyeshadows to your shopping cart and then add them to your magnetic palette once you get them in the mail.
And let's not forget cream illuminator as one of my top Seint makeup products for the beach or pool. Cream illuminator will give you the perfect touch of light catching illumination to your skin for a natural and radiant glow.
5- Seint Setting Powder/Spray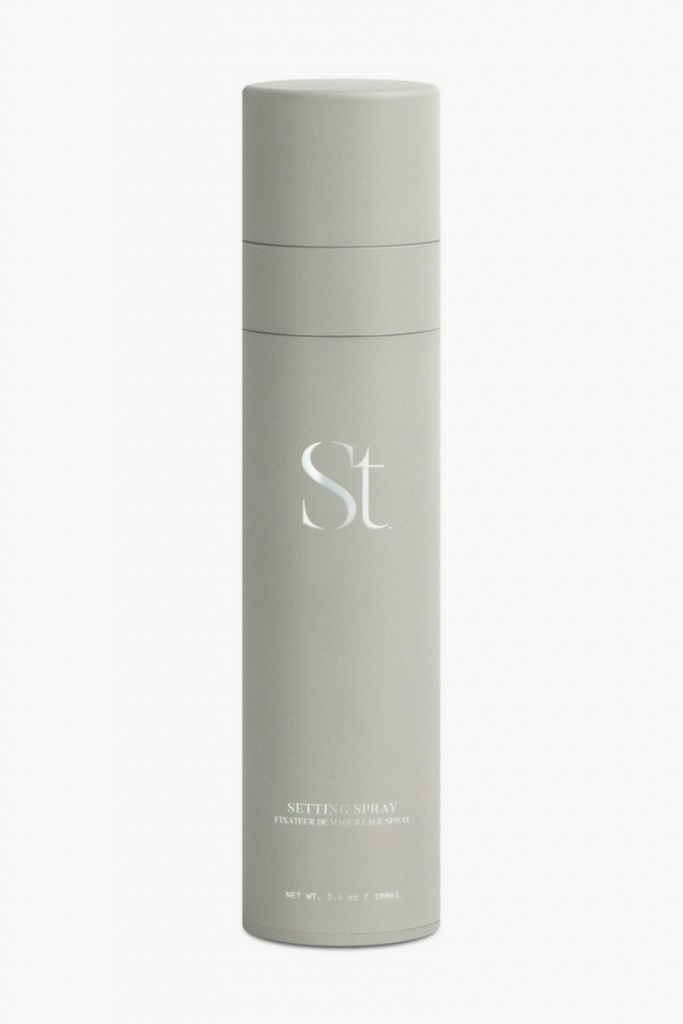 When you are at the beach you want to make sure that whatever makeup you put on stays on your face. And when you are at the beach or pool, humidity can often accompany the heat, leaving us feeling sweaty or sticky. For those super hot and humid days, I recommend setting your makeup with setting powder as well as my favorite setting spray.
This setting spray will lock your makeup in place, making your makeup last all day. Plus it has a coconut scent that is perfect for a warm summer day. And if you are oily or live in a more humid climate, Seint's Vanilla Dust pressed setting powder is perfect for further setting your makeup. Vanilla Dust is super fine, which keeps it lightweight and easy to use. Both the setting spray and setting powder will help you to set your makeup so you can play at the beach or pool all day!
Top 5 Seint Makeup Products for the Beach or Pool
Are you ready for long relaxing beach/pool days in the sun? Summer is a time for enjoying fun adventures with family, and you can still achieve a natural, sunkissed look this summer with a few simple products. I've shared my top 5 Seint makeup products for the beach or pool, but if you are looking for other makeup ideas this Summer, follow me on Instagram @thecontouredlawyer and YouTube.