Seint's mission is to preserve and nurture beauty and Demi Colour does just that. So, what is Demi Colour by Seint makeup? It is the perfect product to help you achieve the "no-makeup makeup" look. Demi is a cream that can be compared to foundation only in the sense that it filters out distractions and leaves your skin with a natural and glowy look. This product uses color science to brighten, sculpt and filter your complexion while still allowing your innate beauty to shine through.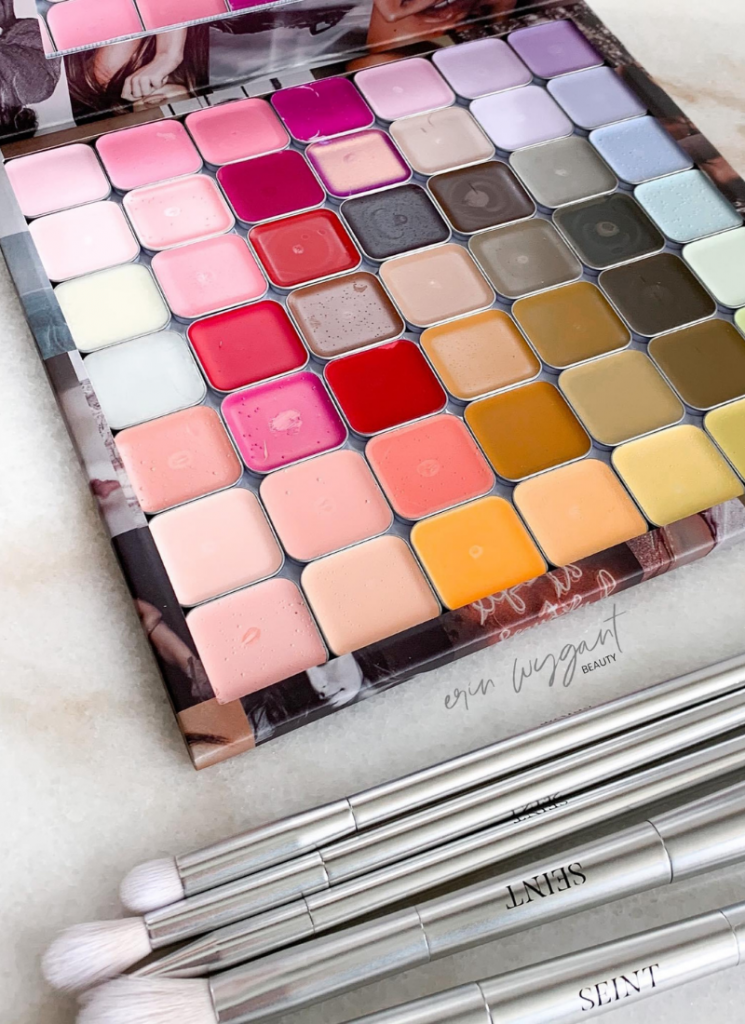 How Does Demi Colour Work?
Instead of applying coverage across your entire face, Demi is applied to key areas that you want to focus on and correct. These areas may include things such as a sunspot, a blemish, melasma, darkness under your eyes, etc. By taking the Demi Colour cream and applying it to these areas on your skin, it will balance out that color, neutralize it, and essentially hide the distraction letting you feel confident in your skin.
You can also use Demi to help enhance your current makeup routine. It will provide more lift and brightness to your face and will allow your best features to stand out. I think my favorite thing about Demi Colour is the texture it creates. It leaves a natural finish that doesn't crease, look cakey or clumpy, and leaves your skin looking healthy and smooth. Demi is able to blend with your specific skin tone and lasts all day. It really feels like you are not wearing makeup at all.
How Do I Know Which Demi Colour to Order?
First, decide what area of your face you want to focus on and which color is distracting. Once you have narrowed this down, you will use the color wheel to select a complementary color from the Demi Colour pallet. For instance, if you have redness like I do, or you get a red or pink blemish, you will want to even your skin tone out by using a color in the green family. If you get dark circles under your eyes, you will want to offset the blue by using the orange family.
Use the chart below or click here to determine what complementary color you will need to offset any unwanted discoloration.
It may take a couple of uses to get the perfect color match for your skin type. That is okay. Keep practicing and trying out different colors until you are satisfied with the results!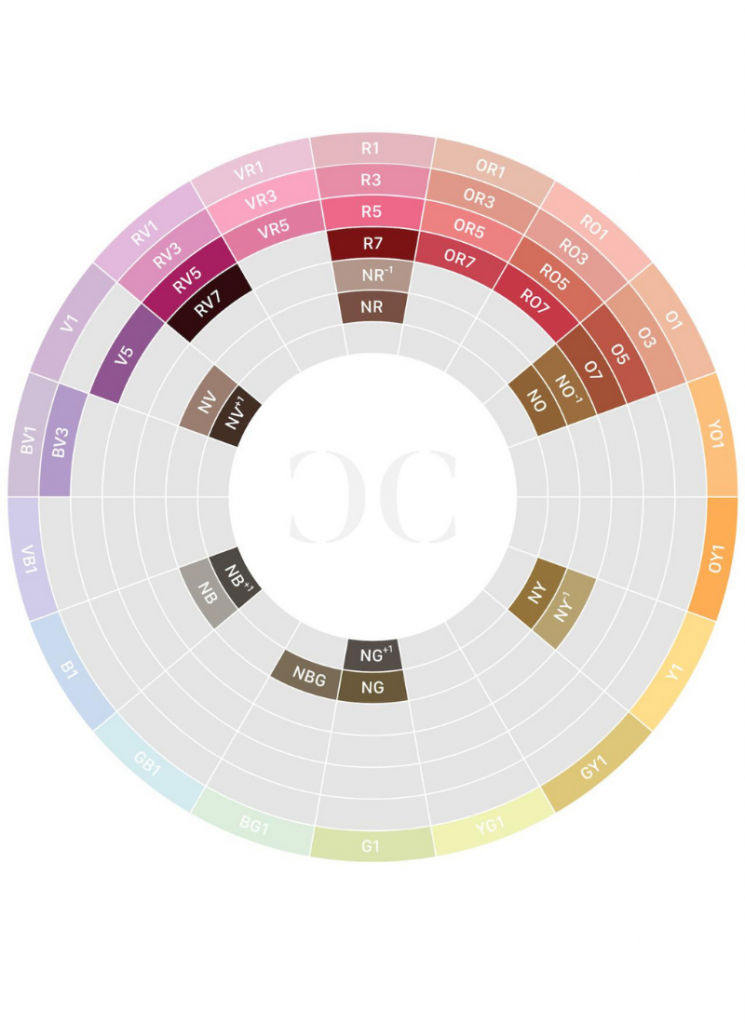 How to Get Started With Demi Colour
As a seasoned Seint Demi artist, I have created a guide that breaks down everything you need to know about Demi Colour. This includes a detailed description of each Demi Colour shade and what they are best used for. I have also created custom color combinations best suited for light, medium, and dark skin tones. You can find my Demi Colour resource here.
Adding Demi to your current makeup routine won't add very much time. It will take about 20 minutes when you're just starting to learn how it works. When you learn what works best for your makeup routine, it won't take as much time.
How Is Demi Colour Different?
Demi Colour doesn't just cover the imperfections in our skin, it changes the color that we see. It is not supposed to be used like a foundation product. Demi Colour turns the focus to the individual colors that are present in the complexion rather than attempting to find one or two pigments that match the entire face. By only applying the Demi Colour cream formula to certain problem areas, you are able to get out of the house feeling confident and still feeling like yourself.
Another way that Demi is unique is its ability to build depth of color in the areas you want with the use of color theory. While you can use Demi Colour on its own, many people love to combine the formula with Seint's IIID foundation and a contour. This will create a balanced and finished look. Seint believes that you should not have to choose between showing off the features you love and polishing the areas you don't. They state that "your natural beauty is extraordinary and exclusive; we want you to share it with the world."
What Is Demi Colour by Seint Makeup?
Demi Colour is your new best friend. I recommend it to everyone and am excited for you to see how amazing it really is. For more on how I use and love Demi Makeup by Seint, check out my tutorial on YouTube here!
Can't wait to try out this incredible makeup line? Check it out here and recognize your natural beauty. It is time to feel confident in your skin.
Follow me on Instagram @thecontouredlawyer or subscribe to my YouTube channel to watch tutorials and access other helpful content.