It is no secret that I love Seint Makeup. And that includes Seint's Makeup Brushes. Seint has some of the best makeup brushes around. And as a Seint Artist who teaches women how to use and apply their Seint Makeup properly. An essential part to any makeup routine should include regularly cleaning your Seint makeup brushes. Cleaning your Seint makeup brushes on a regular basis can make all the difference in the health of your skin, how the makeup applies to your face, and how often you need to replace your products. While most people know that they are supposed to clean their makeup tools, you still might be asking the question: how often should you clean Seint makeup brushes? So if that's you, keep reading to find out!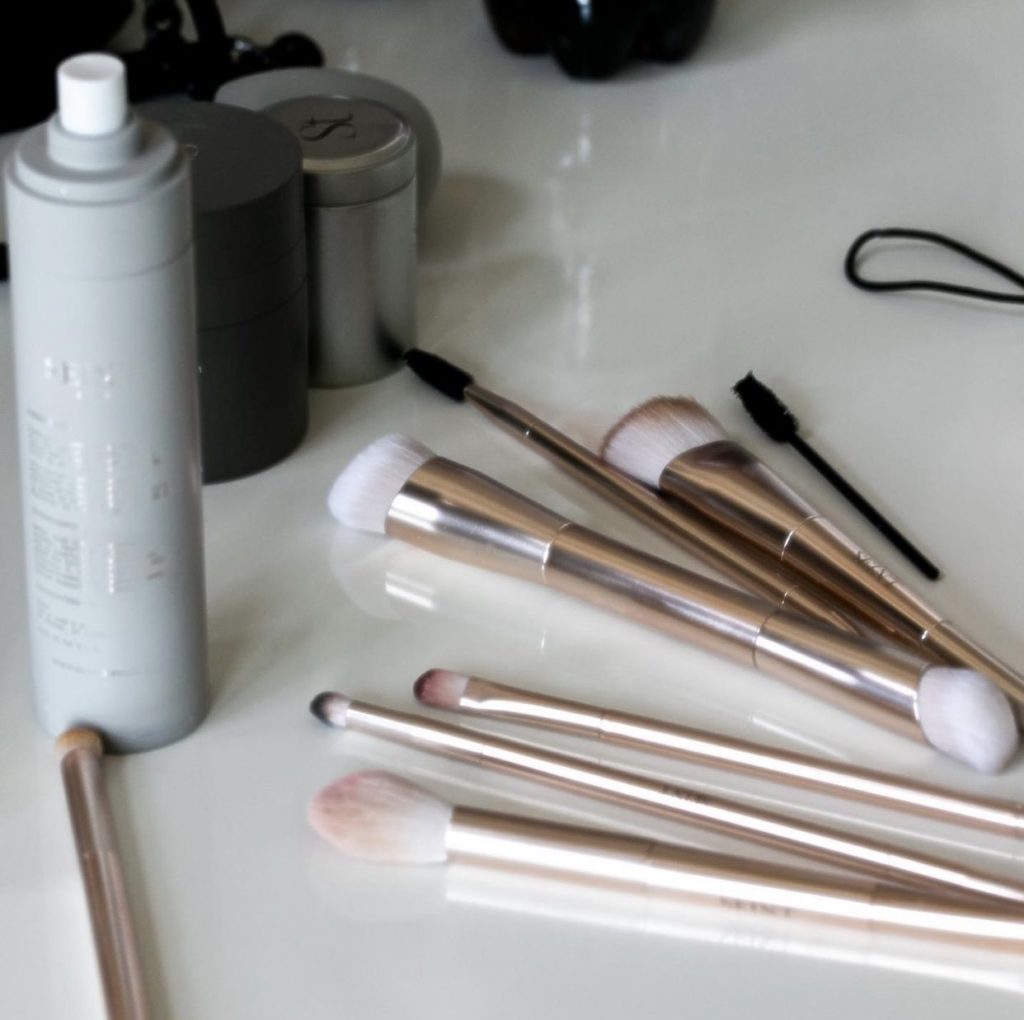 Benefits of Cleaning Seint Makeup Brushes Often
I mentioned that cleaning your Seint makeup brushes can impact the health of your skin. Dirty makeup brushes not only hold onto your makeup products, but they also pick up dirt and oils along the way. And this environment can actually harbor unwanted bacteria in the bristles of your brush. As with any makeup brush, using a dirty Seint makeup brush can cause clogged pores, breakouts, and skin irritation. This is what makes regularly cleaning your Seint makeup brushes so vital.
Having clean Seint makeup brushes will also help with your Seint makeup application. The more you use your Seint brushes, the more product will build up in the bristles. When your brushes are filled with leftover makeup, your Seint makeup is more likely to have a cakey finish. Dirty brushes can also compromise your actual makeup. Dabbing a dirty makeup brush into your foundation can transfer any bacteria on your brushes directly into your products. And that is definitely something you want to avoid.
Cleaning your Seint makeup brushes will also eliminate the need to replace your Seint makeup so often. Makeup products naturally cling to other products, sort of like a magnet. The more product that gets layered on with each use of your Seint makeup brush, the more excess product will build up deep in the bristles of your brush. This creates a great deal of wasted product. But when you clean your Seint makeup brushes regularly, you are also able to prolong the life of your makeup!
How Often Should You Clean Seint Makeup Brushes?
A good rule of thumb is to clean your Seint makeup brushes every 7-10 days. I typically wash my brushes once a week. I find that designating a day for washing my brushes allows me to stay consistent with keeping my Seint makeup brushes clean, and I recommend you do the same. And even if it is not a brush you use often, any dirty brush left for a long enough period of time will allow bacteria to flourish. Keeping on a regular cleaning schedule with all of your brushes, even after only minimal use, is still super important.
If you are worried that cleaning them so often will create wear and tear on your Seint brushes, don't be. Keeping your Seint makeup brushes clean will actually extend their life.
How To Clean Your Brushes
Now that you know the importance of keeping your seint makeup brushes clean, and I have answered the question of how often you should clean your seint make brushes, I am going to share how to clean them. It is actually really easy!
Take a little bit of the Brush Cleanser from Seint and spray it on the end of your brush. Then take a clean cloth or paper towel and gently swirl the end or your brush around on the towel, allowing the product to transfer from the bristles of your brush to the towel. And that's it! You're done!
To say I love Seint's Brush Cleanser is an understatement. Seint's Brush Cleanser is specifically designed to not only remove any makeup buildup from your brushes, but to also sanitize your brushes. This also conditions the bristles at the same time. Using Seint's Brush Cleanser will leave your Seint makeup brushes looking and feeling like new! And one of the best parts? Seint's Brush Cleanser dries instantly! So you can use them right away after cleaning them! Seint's Brush Cleanser truly is the best, and something everyone needs in their makeup arsenal.
Other Cleaning Products from Seint Makeup
Did you know that Seint also sells a brush cleaning tile? This is different from Seint's Brush Cleanser. Seint's Brush Cleaning Tile is designed to allow you to easily switch between shades while you are applying your Seint makeup. Instead of switching brushes when you want to use a different shade, you can just use Seint's brush cleaning tile. All you have to do is thoroughly swipe the bristles of the brush back and forth on the tile in between color applications to remove the excess color pigment.
And because Seint is always trying to keep things simple and easy, their brush cleaning tile comes in a tin that magnetizes to their customizable comacts. You can just pop the tile in your seint compact alongside the rest of your Seint makeup for easy access.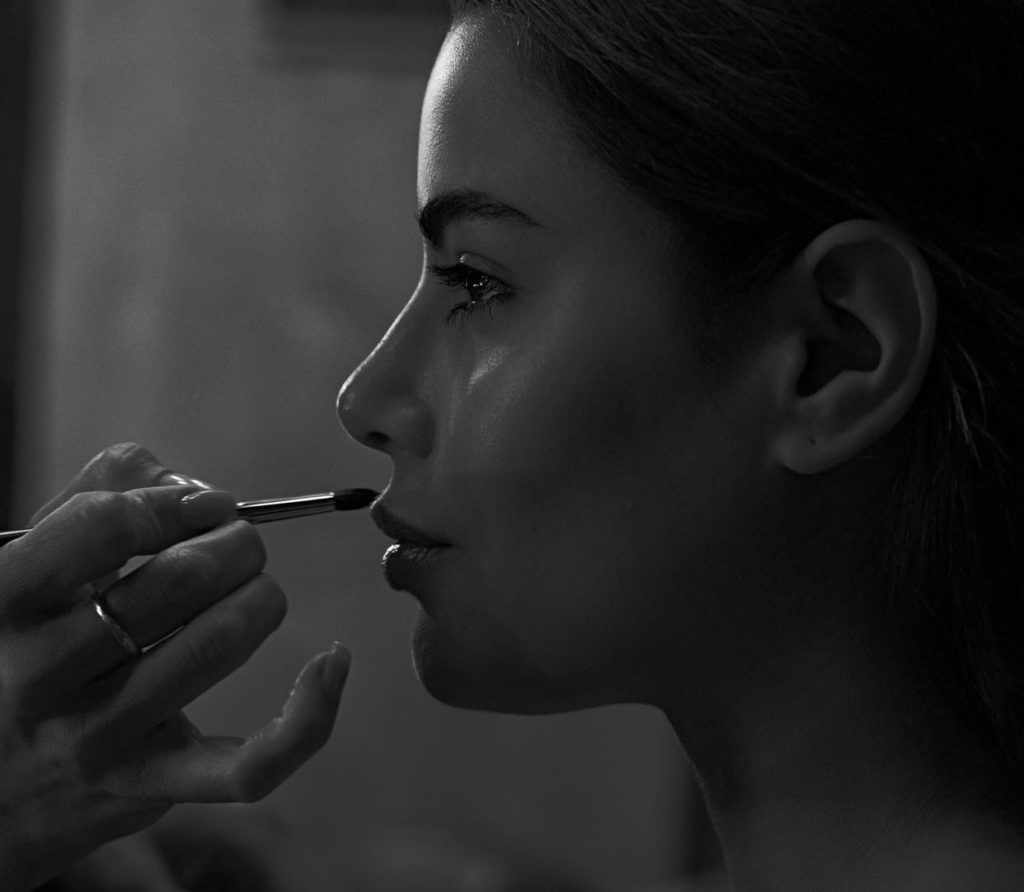 Show Your Seint Makeup Brushes Some Love
I know that when I learned about all the benefits of cleaning my brushes, I was sure to make it a part of my weekly routine. So I hope this inspired you as well. If you are interested in getting color matched to my favorite one compact makeup, be sure to take my color match quiz!! You can also connect with me on social media on my Instagram page @thecontouredlawyer or subscribe to my YouTube channel to view tutorials and learn some of my favorite beauty tips and tricks.