If you are a brand new Seint customer, or even just considering becoming one, you might be curious about how to store your Seint makeup. One of the things I love about Seint makeup is how simple and easy it is. From application to makeup storage, Seint has thought of it all. And I am excited to share more about how to store your Seint makeup below!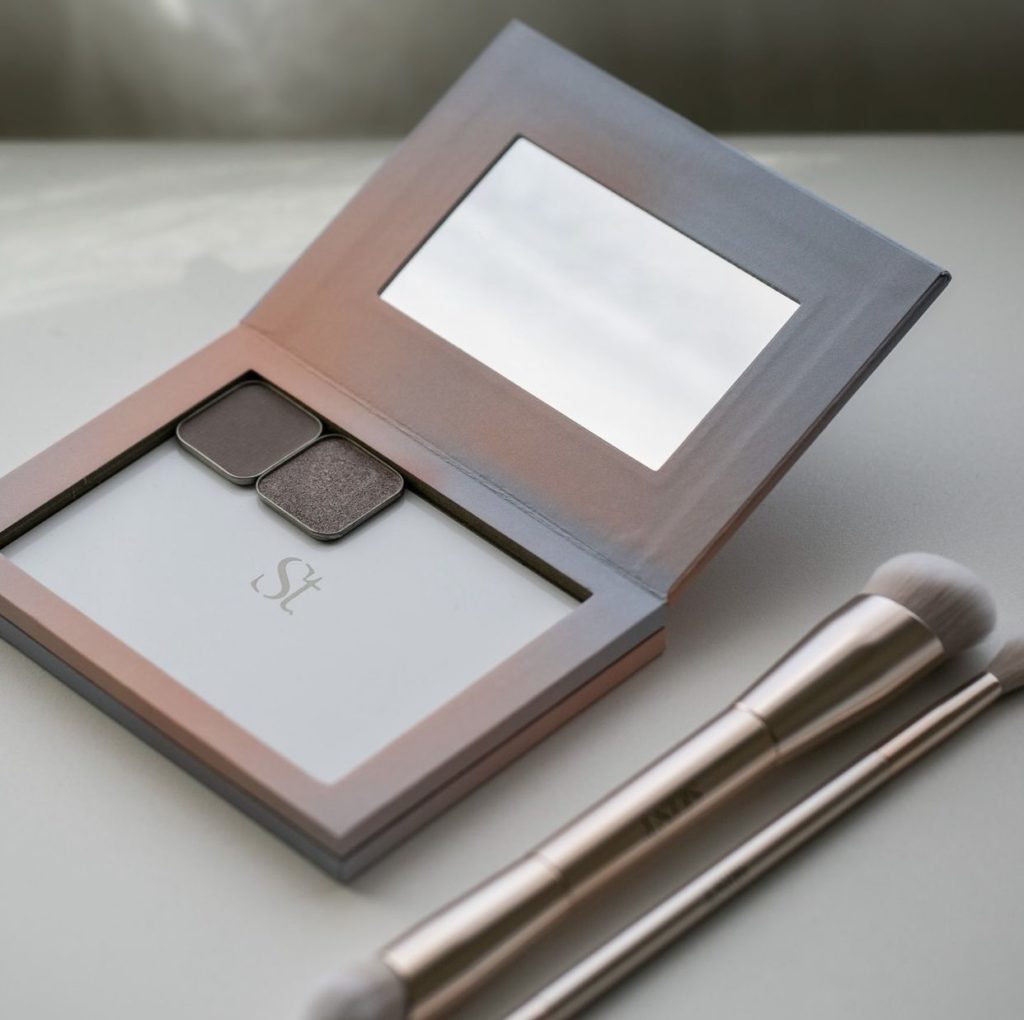 Seint Makeup's Easy Customizable Compacts
One of my favorite things about Seint Makeup is their customizable compacts. These compacts make it incredibly easy to create your own color palette. You can have all the makeup you need in one spot.
All of Seint's makeup comes in a metal tin. And at the bottom of each of the Seint compacts, is a magnetic tray. This causes the metal makeup tins to magnetize to the compact with ease. Each tin sits comfortably next to one another inside the compact and is completely secure. There is no fear of the tins shifting or falling out.
And because the Seint makeup tins magnetize to the seint compacts, you have the ability to customize your palette. You can add, remove, shift, and replace all of the different shades and colors you want based on the look you are going for. Each of the Seint compacts also has a magnetic closure, keeping the makeup covered and easily transportable.
Double and Triple Layer Seint Compacts
Another game-changer when it comes to storing different types of Seint makeup are the double and triple-layer compacts. While Seint Beauty is primarily a cream-based makeup line, Seint does carry some powder products, like their eyeshadows, Vanilla Dust Setting Powder, and some of their Illuminators. Because of this, I always recommend keeping your cream-based makeup and powder makeup separate from one another. This is because excess powder can get mixed into the cream products. But when you use a Seint compact with more than one level, you can still stick to a single organized compact, while keeping the different makeup formulations separate from one another.
When using a double or triple layer IIID palette from Seint, I recommend filling one of the layers with cream products and the other layer with powders. If you have leftover space, it gives you the option of purchasing and adding more products as needed or desired! You can also switch out colors when you have an empty tin or when you just want to switch things up with a different shade.
Seint Palette Credit System
With the purchase of any 4+ Seint makeup tins (including eyeshadows), you can earn an in-store Seint compact credit. This credit can be applied towards your purchase of any of Seint's IIID palettes. These palettes can also be purchased separately. And with so many palette size options available, you can find one that suits your specific makeup needs.
And as your Seint collection grows (and trust me, it will!), Seint also offers Pro Palettes. The Seint IIID Pro Palettes are the largest of all the Seint compacts. While the Pro Palettes were once only available to Seint Independent Artists, they can now be purchased by anyone directly off of the Seint website.
The Pro Palettes can be purchased as a single, double, or triple layer palette. Each layer of the palette can hold anywhere from 20 full size tins or up to 40 eyeshadows. This means that the Triple Layer Pro Palette can hold anywhere from 60 full size tins or up to 120 eyeshadows! So if you love the makeup, and want it all stored in one place, the Seint IIID Pro Palette is perfect for you!
Storing Your Brushes and Tools
Whether you are trying to keep your bathroom drawers more organized or are planning a trip, the Seint brush holder is a great tool to have. You just line your brushes up along the inside, fold down the top and button to keep the brushes in place. Wrap it up and tuck in for a chic and secure finish.
The Seint Brush Holder is perfect for storing your Seint makeup brushes. It protects your brushes so they will last longer by making sure the bristles don't get bent or damaged. So if you're worried about storing your double ended brushes, this bag is for you!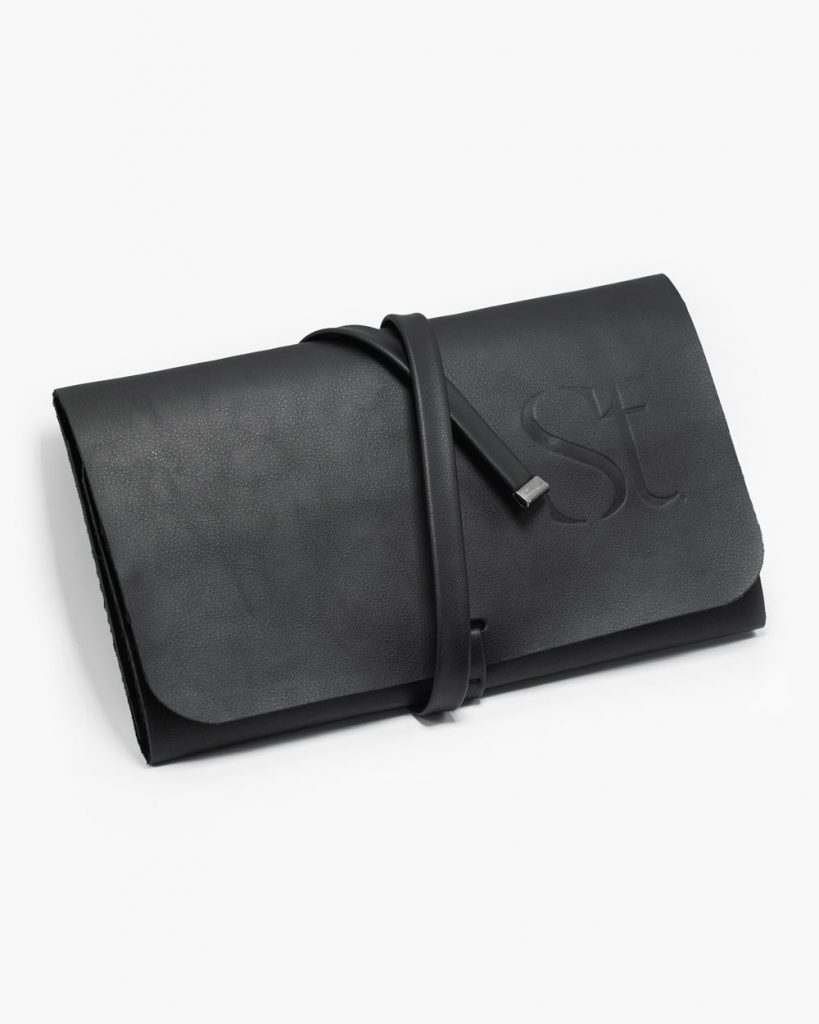 How to Store Your Seint Makeup
I hope you found this post helpful and you now feel confident in how to store your Seint makeup. For more information on all the different compacts check out this post here. And I love to connect on Instagram and YouTube and share all things beauty. Be sure to follow me on instagram and Subscribe to my channel.