Do you include sunscreen in your daily makeup routine? If not, today is the day to start. Wearing sunscreen every day is by far the best thing you can do for your skin. Some people might think they don't need to wear it because they aren't outside a lot, but that actually isn't true. You are still getting exposure to sunlight through windows in your home and car. And this type of sunlight can still be damaging to your skin even though you aren't getting direct exposure from being outside. So I am here to share with you how to apply and reapply sunscreen with your makeup.
Should You Apply Sunscreen Before or After Makeup?
Having a good skincare routine is very important for keeping your skin healthy. You will want to apply your sunscreen after your skincare routine, but before you put on any makeup like foundation or highlight. For example, I use a cleanser, a couple of serums, and a moisturizer in the morning. I let my skin absorb all of that for about 10 to 15 minutes before I apply my sunscreen. After the sunscreen has had time to sit on my skin, I'll apply the rest of my makeup for the day.
What Sunscreen Should You Use?
There are a lot of great brands of sunscreen out there. The key is to make sure that whatever sunscreen you choose is broad spectrum and has an SPF of at least 30. My favorite sunscreen to use with my Seint Makeup is SuperGoop. I am especially a fan of the Unseen Sunscreen and the Glow Screen. I love this sunscreen because it works well with my Seint IIID foundation while also protecting my skin from the sun's harmful rays. They can also double as a primer for your makeup. The Unseen Sunscreen is very lightweight and goes on your skin clear. The Glow Sunscreen has a little bit of a tint to it and adds some super light coverage to your face.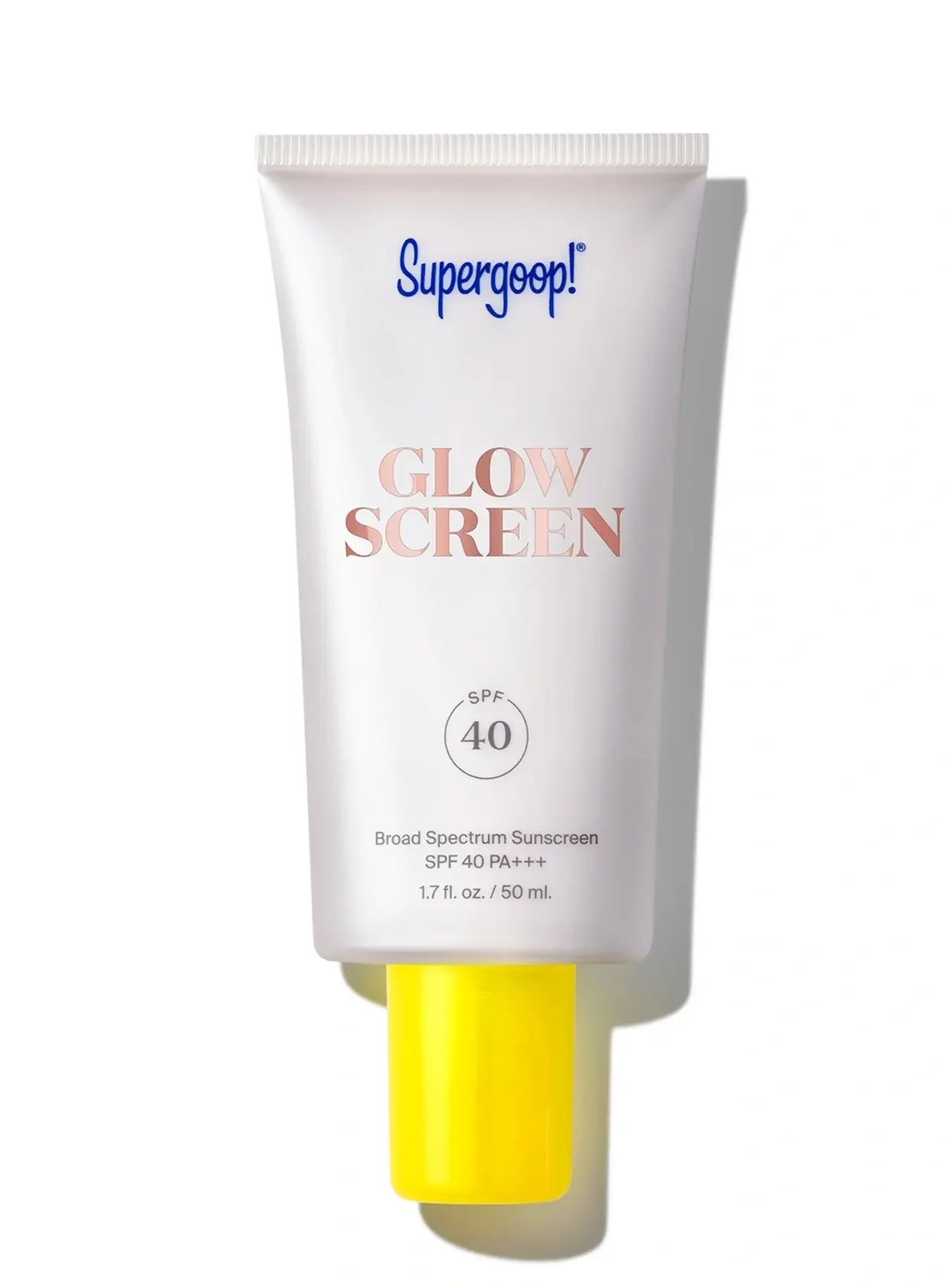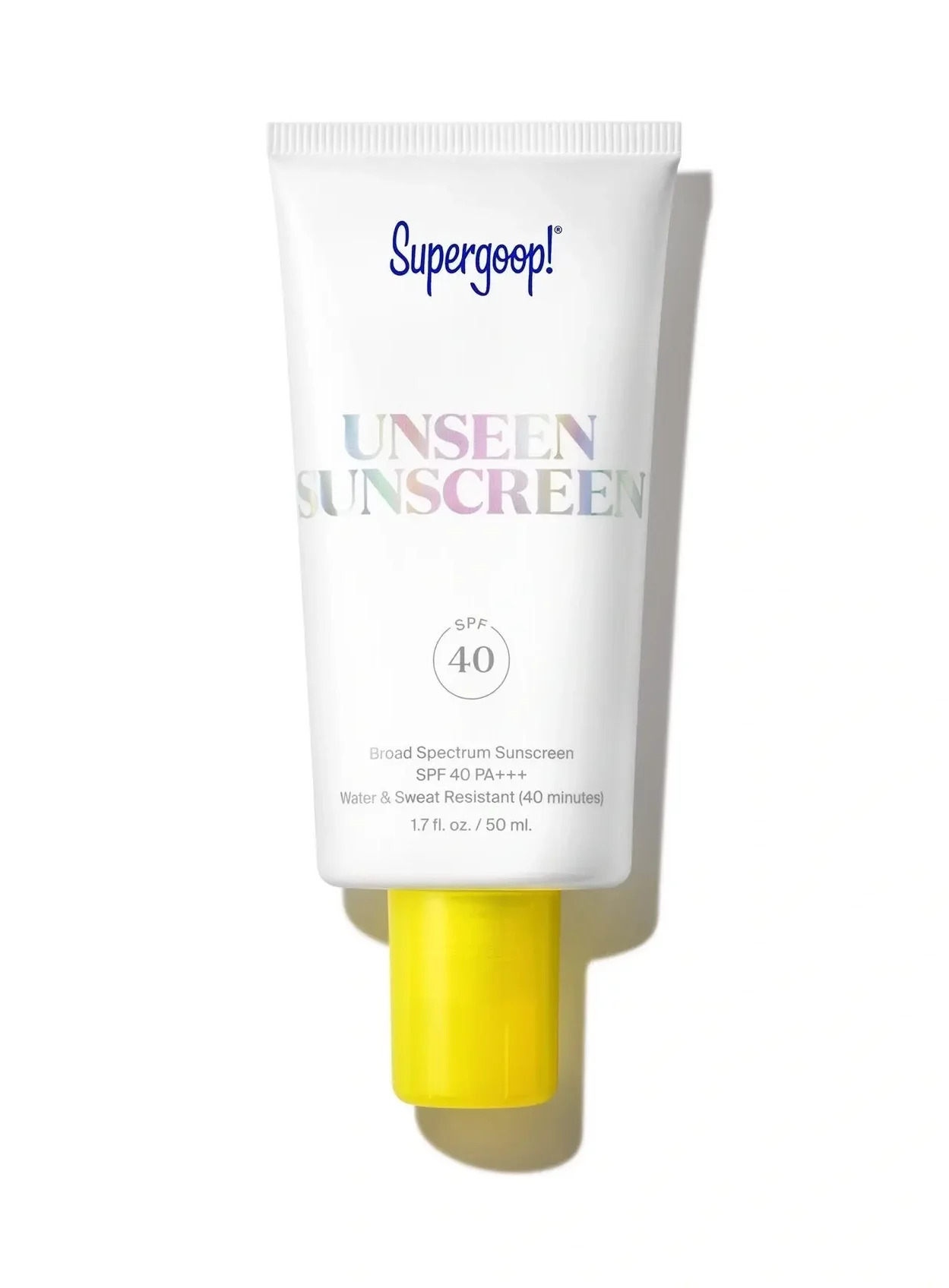 If you are looking for a makeup product that doubles as sunscreen, I recommend the IT Cosmetics CC+ Cream. This foundation has some subtle illumination to it, which is always a plus in my book. It also contains some skincare components including an anti-aging, hydrating serum, and 50+ SPF broad spectrum. While it does say this product is full-coverage, I typically like to use other foundation products on top. But if you are looking to just even out your skin tone a little with some light coverage, this is a great stand alone product.
How To Reapply Sunscreen After You Have Makeup On
Some people don't realize that you actually need to reapply sunscreen to your face throughout the day. Did you know sunscreen can break down from sweat, oils from your skin, and sun rays? The sunscreen you applied in the morning before you did your makeup won't provide you continued protection after a couple of hours, so it is really important that you reapply sunscreen every two to three hours. But how do you reapply sunscreen without ruining your makeup? Luckily SuperGoop has already thought of this problem and has a great solution.
The first product I want to share for refreshing your sunscreen is the (Re)setting Refreshing Mist from SuperGoop. This acts as both a setting spray to keep your makeup in place all day and as a sunscreen that has SPF 40. With this product, all you have to do is spray this on your face a couple times throughout the day and you will have continued protection from the sun.
If you aren't a fan of setting sprays or have really oily skin, they also have a (Re)setting 100% Mineral Powder with SPF 35 in it. This is great to carry with you and reapply to your skin throughout the day. Not only will it keep your skin protected, but it will also reduce any shine and help reset your makeup.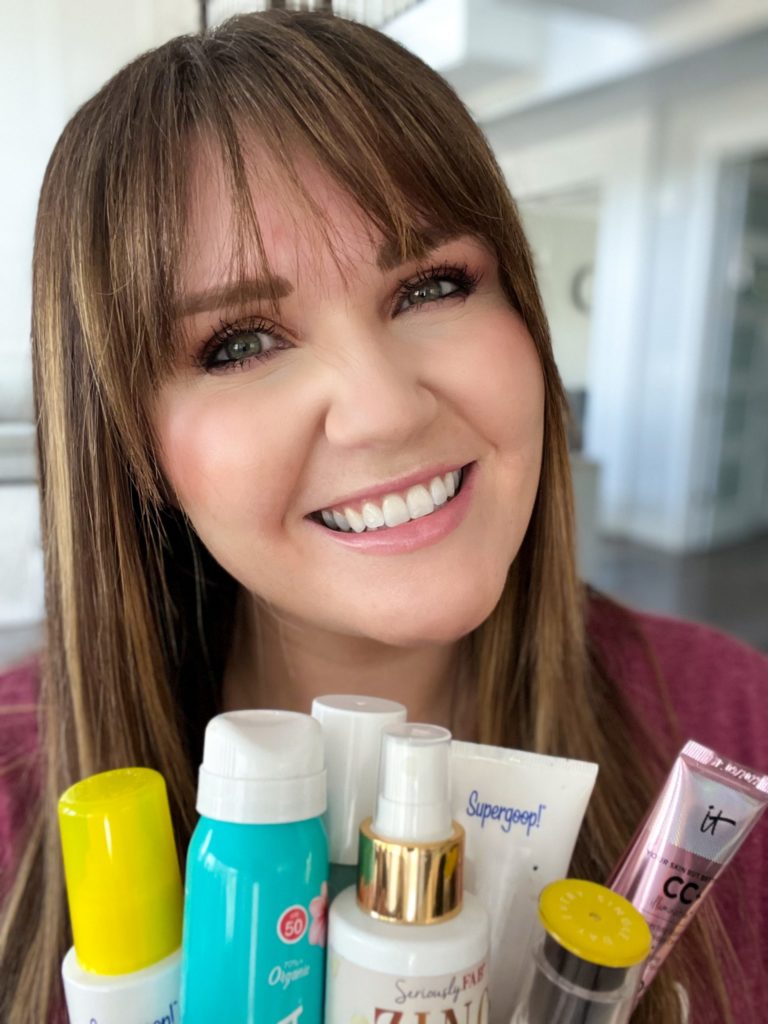 How To Apply and Reapply Sunscreen With Your Makeup
Now that you know a few of the great products out there that will help protect your skin, the important thing is to remember to use them. The initial sunscreen you apply will protect your skin for a couple hours but will eventually wear off. So be sure to grab one of the SPF (re)setting products as well! And then if you have any other questions, feel free to reach out and ask me!
I also love to connect with you on Instagram and YouTube and share all things beauty, so be sure to follow me on instagram and Subscribe to my channel.