Seint is always finding ways to make their makeup better, and one of those ways is through their collections line, which includes the Seint No. 4 Collection. These pre-built collections include your 4 essential colors so you can find what's best for you! This makes the collections ideal for anyone who wants to dive into Seint's IIID system of makeup.
As always, I would love to color match you (TAKE COLOR MATCH QUIZ HERE), but if you're wanting to get something quick, Seint's collections are a great way to get what you need…as well as save you some money too!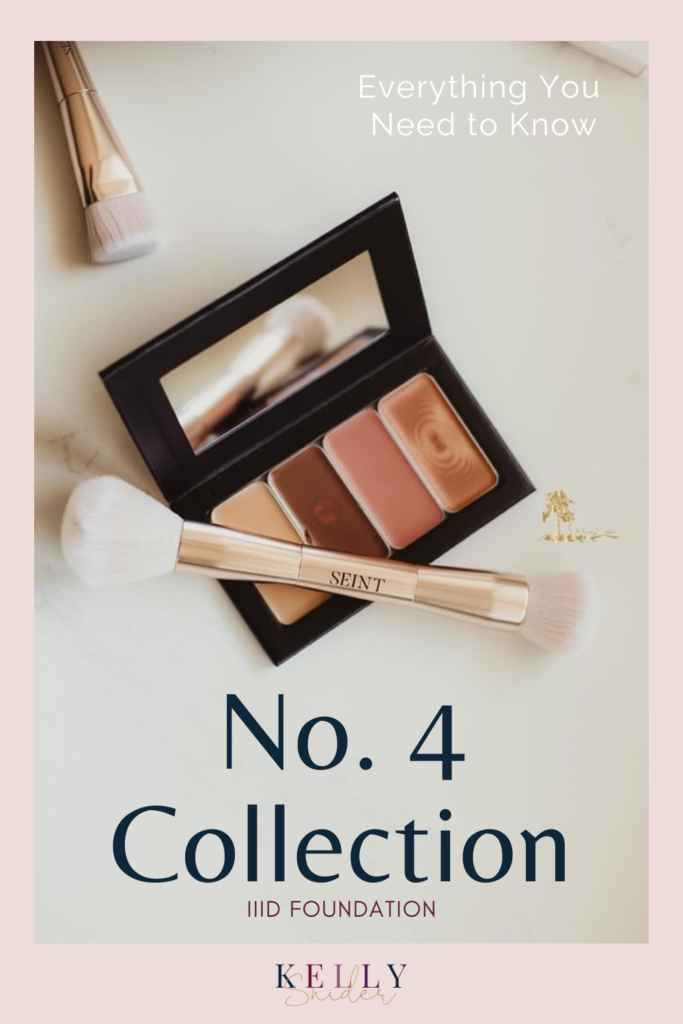 IIID Foundation
You probably know by now, but just in case you don't, Seint is known for its IIID foundation. It's a fast and easy makeup that requires less product, less time, and less makeup "know-how". In addition, it enhances your best features and making you look and feel like the very best version of yourself!
Rather than one color being applied to your entire face, it uses multiple shades in specific areas of your face to enhance your 3-D face. The IIID foundation sculpts areas of your face where it naturally contours and shadows, adding natural dimension. This is also known as highlighting and contouring, or HAC'ing…which leads us to the Seint No. 4 collection. The No 4 Collection, consist of 4 colors that you will beautifully blend to create a beautiful layer of makeup on your face.
Who can use Seint No. 4 Collection
You can choose from eight carefully created palettes, Whether your skin tones are light or deep. Remember, these collections have been made for a quick and easy purchase, no need to be color matched. If you're wanting to try the incredible IIID foundation, this is just the thing for you!
Anyone can use the No. 4 collection! This collection is perfect for those that like a simple and minimal makeup look. Also, if you like having an extra or back-up set of makeup I would highly recommend this collection to throw in your purse, car, suitcase…you name it. This collection will always come in handy at some point or another!
What's in the Seint No. 4 Collection
This is your essential compact to get familiar with the IIID foundation on a budget. Getting the essentials is one of the best things to have, especially when it only requires 4 colors. There are eight different palettes created from Level 1 (for light skin tones) through VIII (for deep skin tones). These levels allow you to find which would work best for you. The Seint Collection: No. 4 includes:
2 Highlights
1 Contour
1 Lip + Cheek
1 IIID Palette 4
1 IIID Brush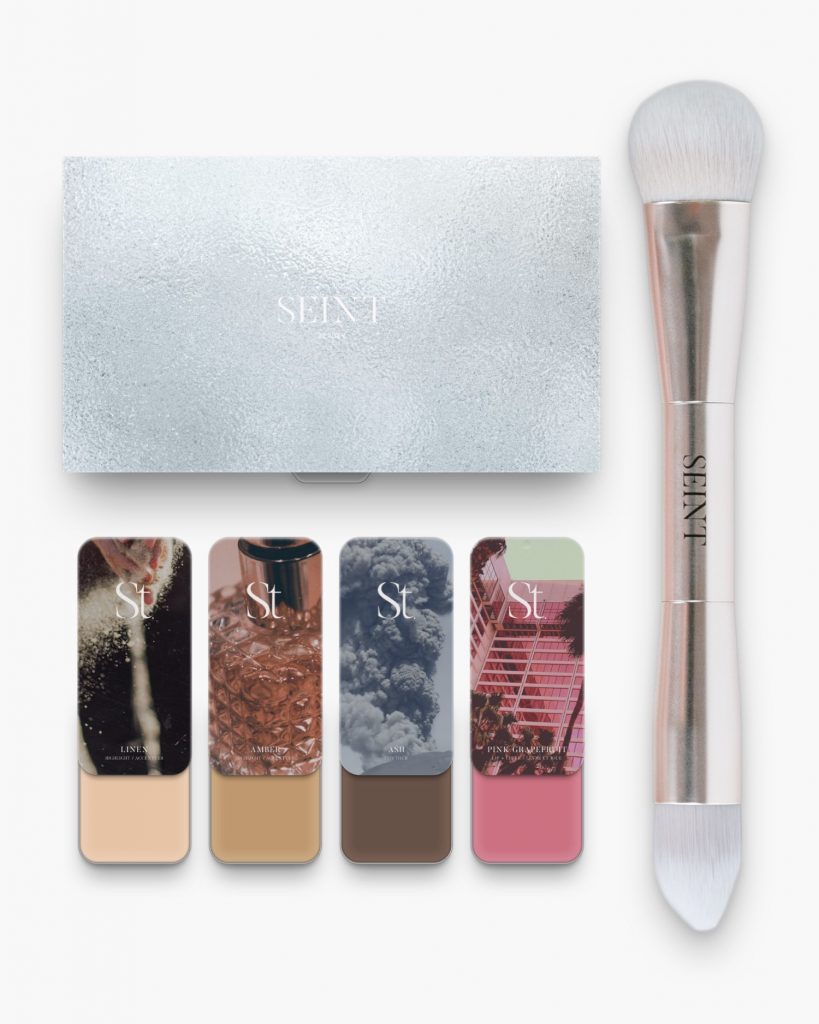 When can you wear this collection?
This is a basic collection, which is best for your everyday look. However, if you like a simple look for any and all occasions, you will have all you need with these 4 colors. You could wear this look to start your day and then add a little extra color later on in the day for a fun night out, or special occasion.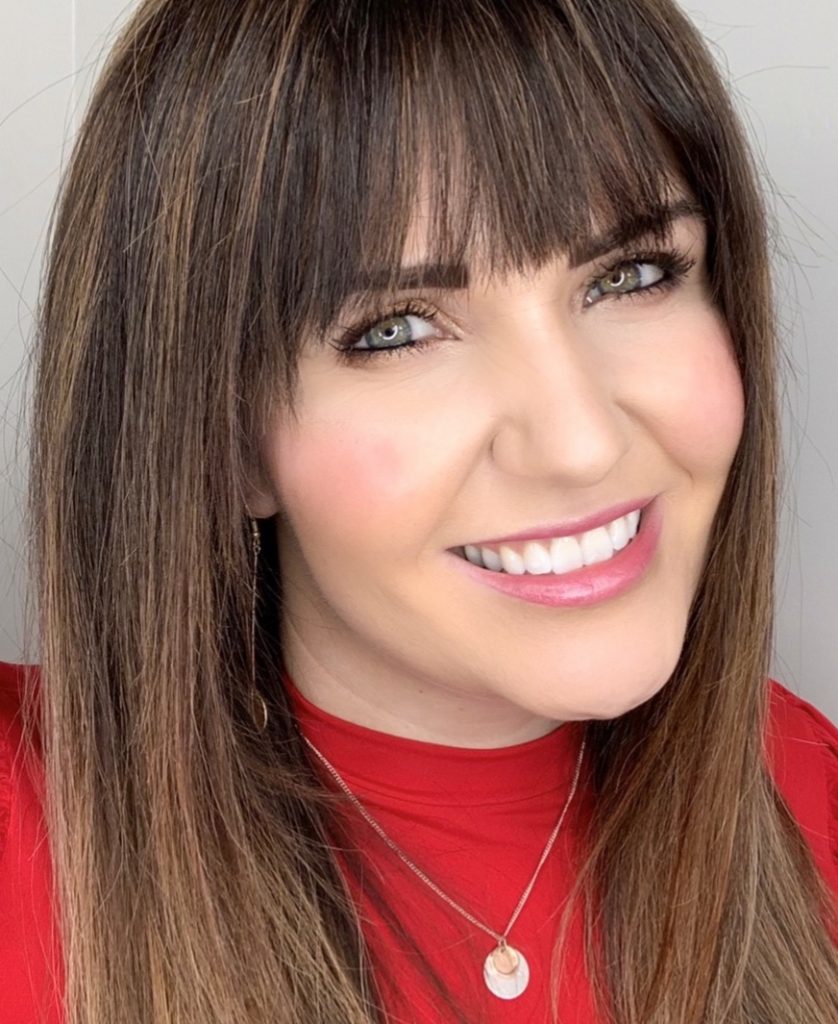 How to apply the collection?
The first time you apply IIID foundation it will be different than other makeup applications. I hope that once you try it and see the results you won't want to do your makeup any other way. I have a detailed Seint IIID Foundation blog post with all the details about the makeup, but here is the simplified application breakdown for the No. 4 collection.
Highlight (main color): Along your forehead, on and around your nose, on your cheeks and back towards your temples, on your chin, and on the lower parts of your face along the jaw.
Contour: Place along the hairline of the forehead, directly underneath the cheekbone near the hollows of the cheeks, along the underneath side of the jawline, and down the sides of the nose.
Lip + Cheek: The Lip+Cheek colors can be applied on the apples of your cheek – directly above and hugging your cheek contour – as well as on your lips.
Illuminator: The best places to apply Seint's Illuminators are the highpoints of your cheekbones, down the center of your nose, on your brow bone beneath your eyebrow, along with your cupid's bow (above the upper lip), on the center of your lips, and along your collarbone (if visible).
Why should you get the Seint No. 4 Collection?
The Seint No. 4 collection is a fast and easy makeup routine, requiring less product and less time to enhance the best features of your face. It also saves you money! When you purchase a collection, you are getting more than the essentials. In addition to the makeup, you get a palette to store the makeup in and a brush for applying the makeup. The Seint No. 4 Collection is a $127 value, but you're getting everything for just $107, grab yours HERE.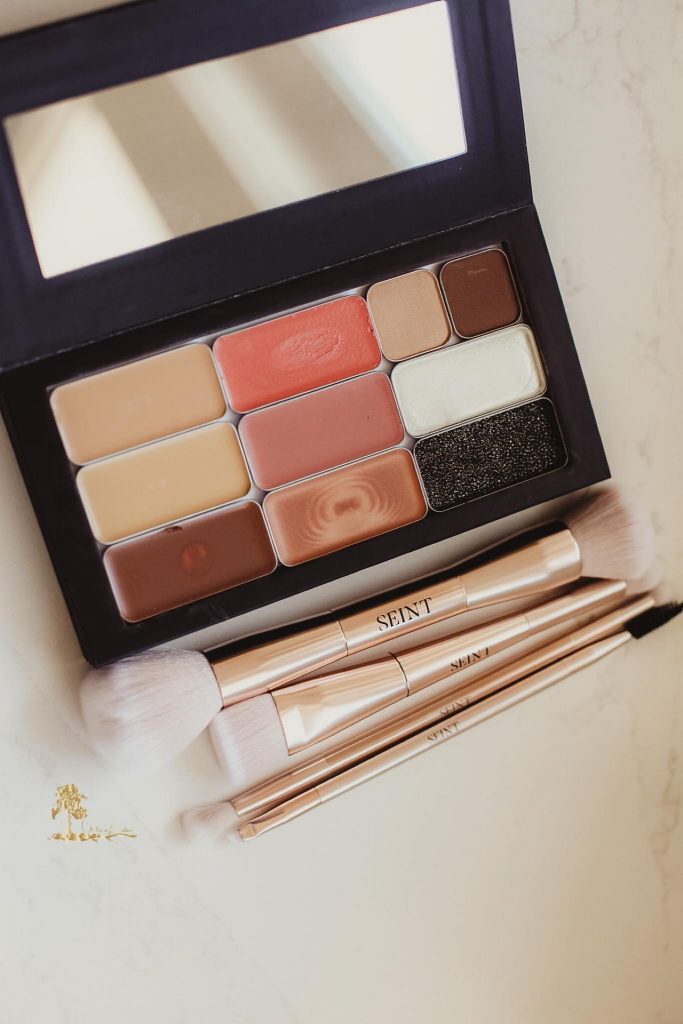 Where & How do you get Seint No. 4 Collection?
Seint has made it even easier to buy their makeup with their pre-built collections. Each collection comes with everything you need to get started or to have an extra palette on hand too. If you have any questions, please don't hesitate to reach out to me HERE.
If you're ready to buy this collection or any other Seint makeup, I would love to help you get what you need. Seint sold online, not in stores. To learn more about the specifics and order from me, head over to my previous blog post Where to Buy Seint Makeup, or shop directly HERE.
Live a Beautiful Life in Seint No. 4 Collection
This is the perfect collection to get yourself when you're new to Seint or if you want to try a different color option for your level because it's always fun to try new things. Don't you worry, I'm always sharing how to use this makeup everyday on Instagram. So come say, "Hi!" and see what I'm sharing today. Now that you know you can't live without the Seint No. 4 collection, submit photos or take the quiz. Let's beautify your face with this collection, go shop the No 4 Collection now!