Believe it or not, Halloween is just around the corner! And to help prepare for the upcoming holiday, I've been exploring fun Halloween looks with Seint makeup. When it comes to creating a Halloween costume, I love when I can use stuff I already have. And let's be honest, the real transformation happens through the makeup!
The options are endless when it comes to what you can create with some good makeup. You can go from cute to spooky with just a few changes in the way you apply your makeup. So keep reading for some Halloween makeup inspiration!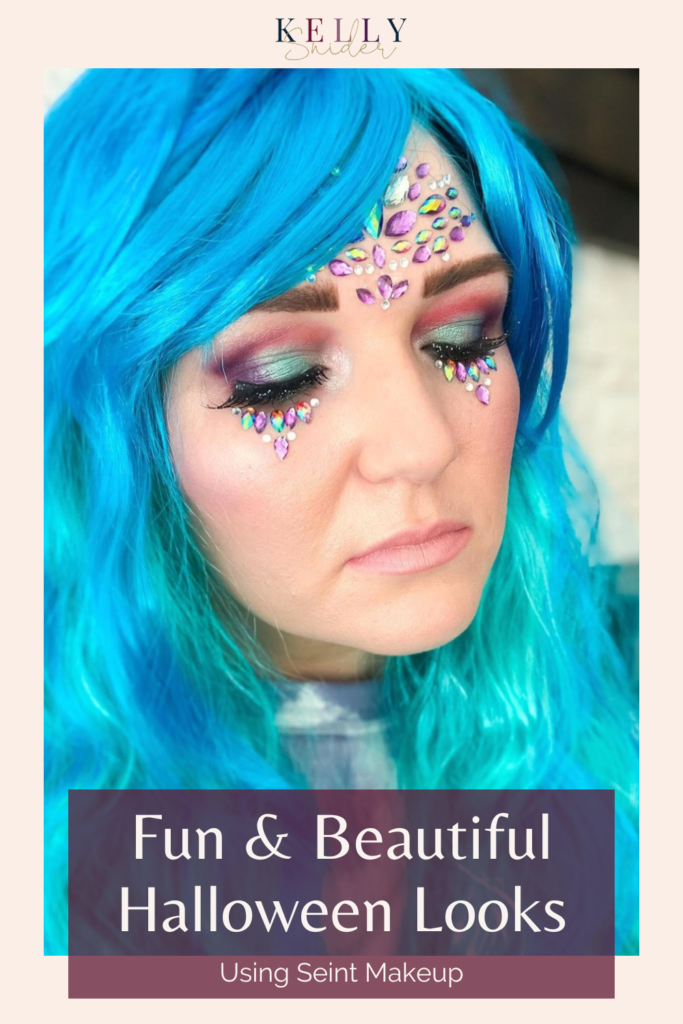 Fun and Beautiful Halloween Looks with Seint Makeup
Look #1: Fawn
Animals are some of the easiest makeup looks to create using makeup. I created this fawn look with just a few shades of Seint's IIID foundation, making it both easy and inexpensive. It's also the perfect way to dip your toe into the world of Halloween makeup looks.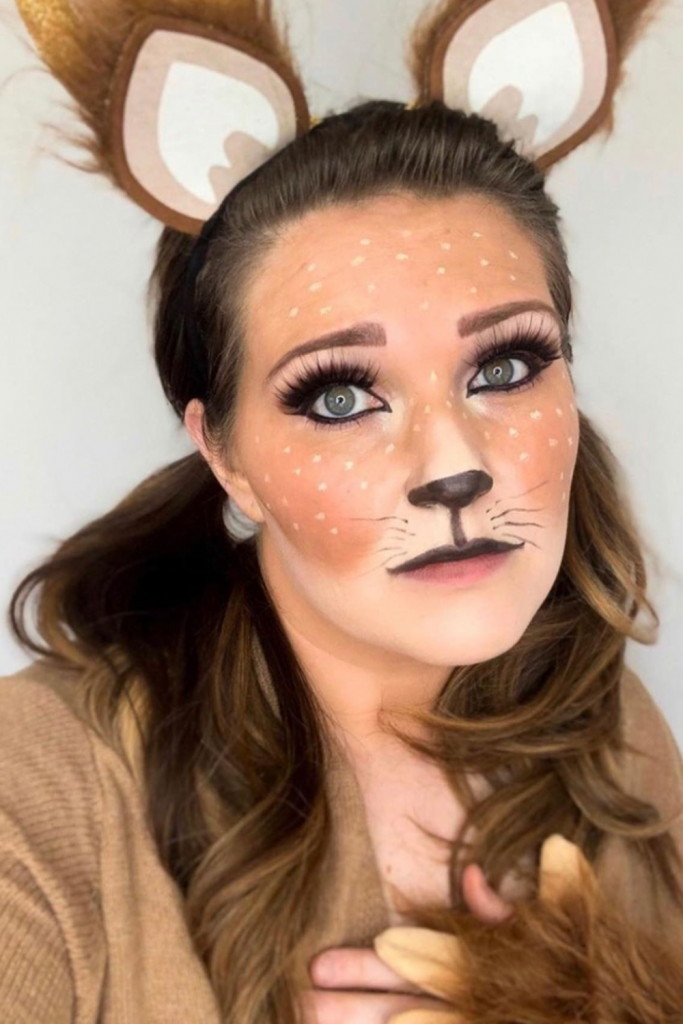 To create this look you'll need:
Fake Lashes (optional)
Fawn Ears and Glove (optional)
*If you are already a Seint IIID Foundation user, you can likely substitute Walnut and Linen for whatever contour and brightening highlight shade you have in your compact already.
To get the fawn look, follow these steps:
Look #2: Leopard
This look uses similar steps as the Fawn look above, making it another easy and affordable Halloween look. With this look you'll emphasize your eyes more and carry the look into your neck.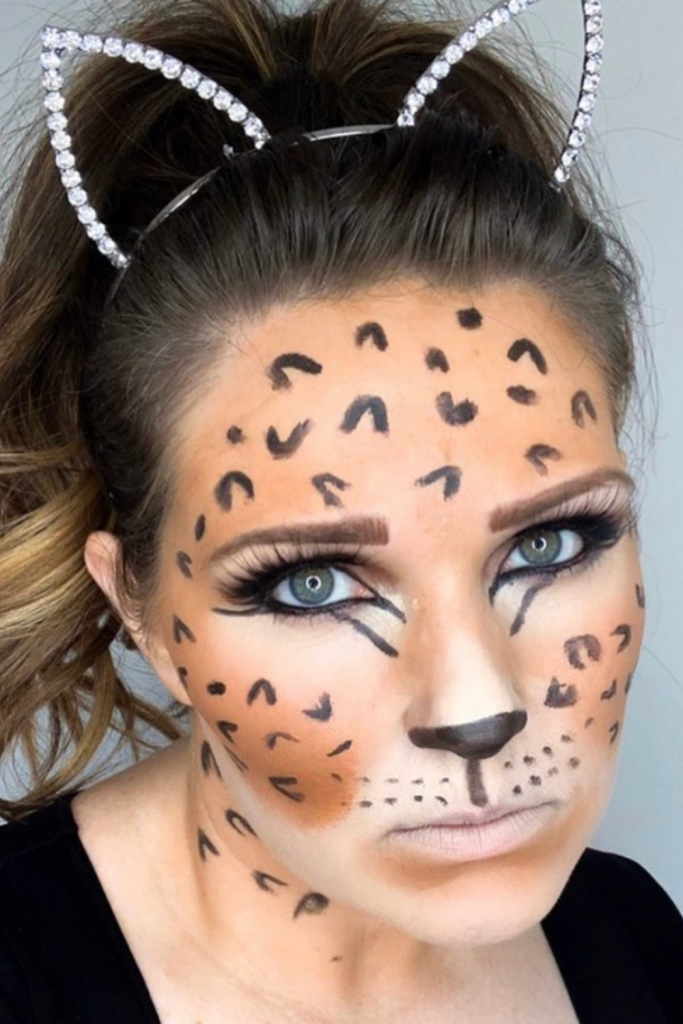 To create this look you'll need:
Fake Eyelashes (optional)
Cat Ears (optional)
To get the leopard look, follow these steps:
Look #3: Mermaid
When I revealed this look to my daughters, one of them said to me, ""Mom, your makeup looks WAY cooler than it normally does!" Needless to say, I think she loved it! But really, what little girl doesn't love a sparkly mermaid?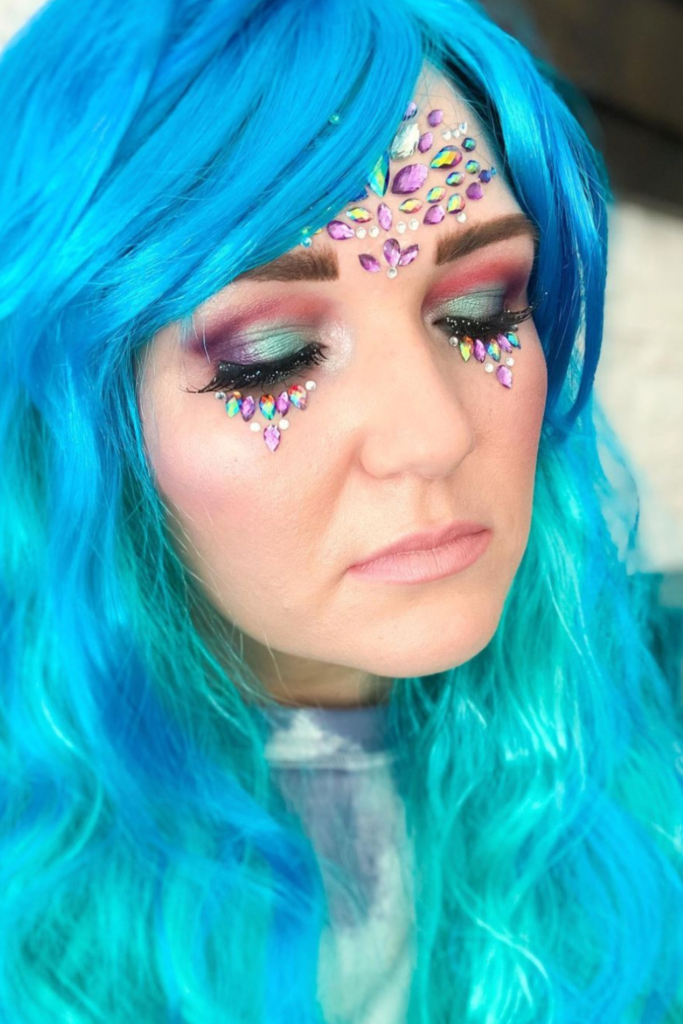 To create this look you'll need:
Fake Eyelashes (optional)
Facial Jewels (optional
Blue Mermaid Wig (optional)
To get the mermaid look, follow these steps:
To start, apply the Mi Hija eyeshadow across the crease on your eyelid using the Eyeshadow Brush. If you're worried about applying too much, start with a light amount and then build the coverage as you go.
After you apply the Mi Hija, use the Smudge Brush to apply As If eyeshadow to your outer corners. Blend this shade into the Mi Hija at the crease to build depth. Be sure to not carry this dark shade too far over to the center of your eyelid. You want it to be dramatic at the outer corners.
To finish your eyeshadow look, use the Multitasker Brush or Smudge Brush to apply Bayou to your eyelid. I like to pat this shade onto my lid so I can get the most color saturation possible. Use the Eyeshadow Brush to blend this shade into the Mi Hija and As If. Don't blend it too much so you can keep the bold pigment of these bright shades.
Finally, use your fingertip to apply Glamazing Powder Illuminator to your eye's inner corners and your brow bones. This added shimmer and sparkle really completes this Mermaid eyeshadow.
I applied some dramatic false eyelashes to my eyes and some stick-on facial jewels to my cheeks and forehead. This is optional, but I like how it pulls the look together. And you can't forget the Mermaid hair! Since I clearly don't have long, blue/green hair, I went the wig route.
Look #4: Tiger
Have you noticed by now that I have a love for doing animal makeup looks for Halloween? This one is another easy and affordable way to get a stellar Halloween look with just a little makeup.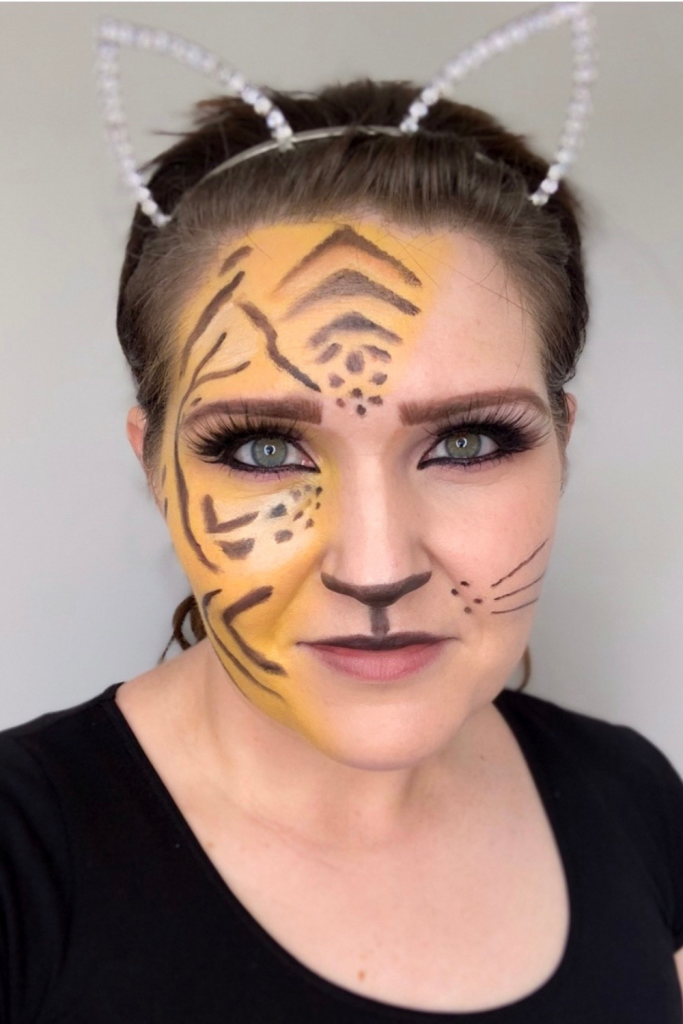 To create this look you'll need:
Yellow Halloween makeup
To get the Tiger look, follow these steps:
I started out by placing my normal, everyday highlight color (Candlelit) on one side of my face. I didn't do any blush or contour on that side like I usually would; just the highlight color.
Then, I covered the other half of my face with yellow Halloween makeup I found at Walmart (I think it cost $0.99).
Next, I added some Linen Highlight with my Buff Brush to add a little bit more dimension and contrast to the yellow.
Finally, I used Cola Contour to add stripes, a nose, and of course, whiskers.
This is the perfect Halloween costume for a mom because it's fast, easy and festive! Not only that, but it only took me 7 minutes to create this look! Once I added my daughter's kitty ears and a black shirt, I was ready to go!
Other Ideas with Seint Makeup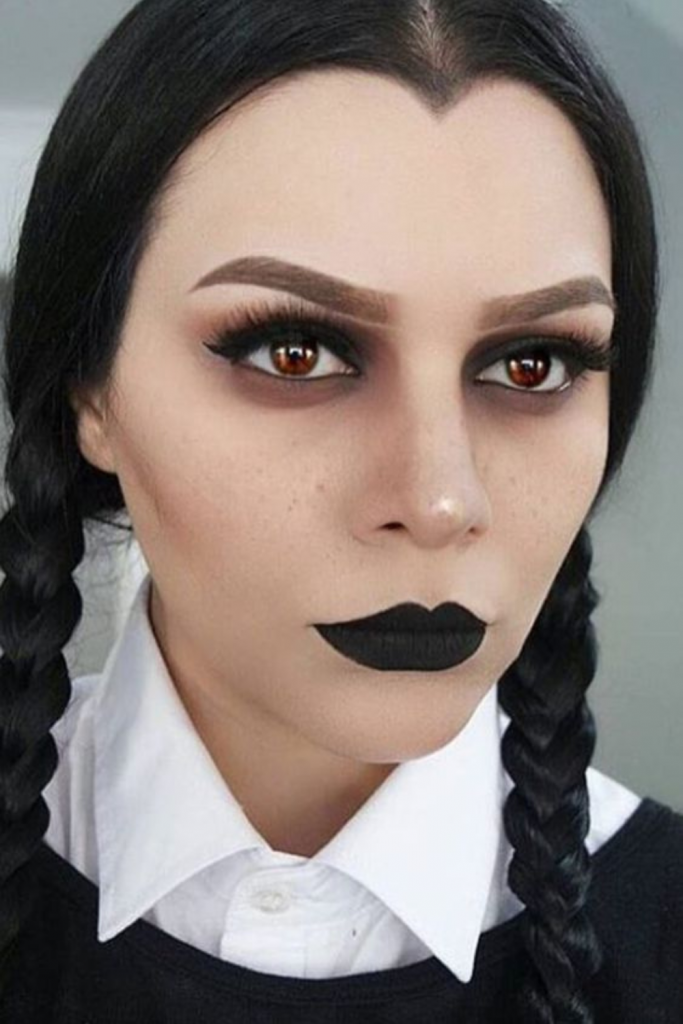 To create this look you'll need: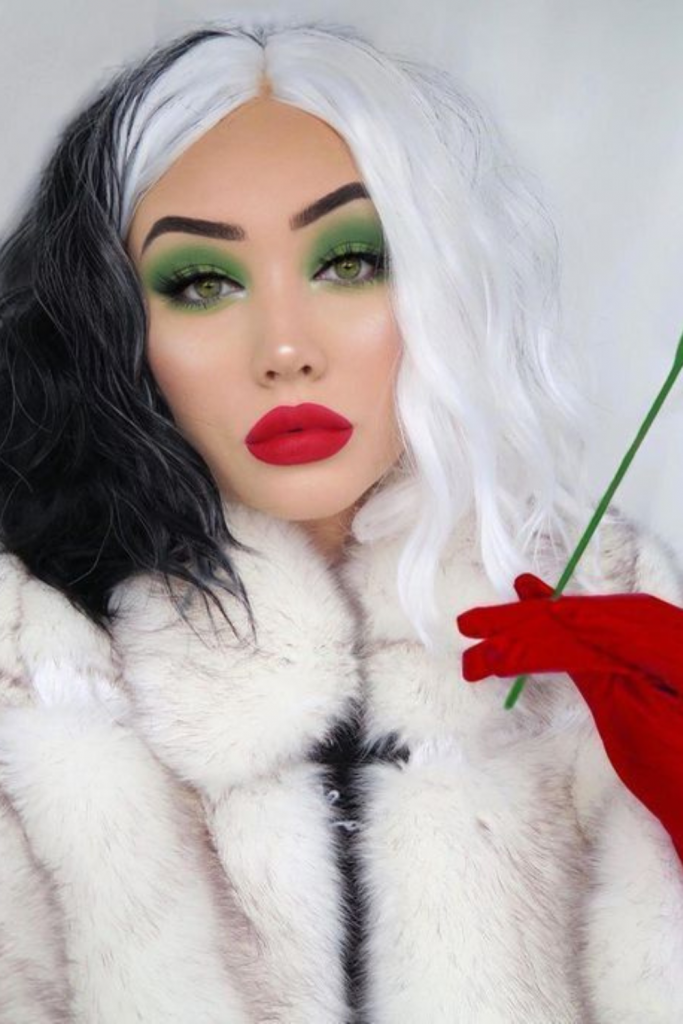 To create this look you'll need: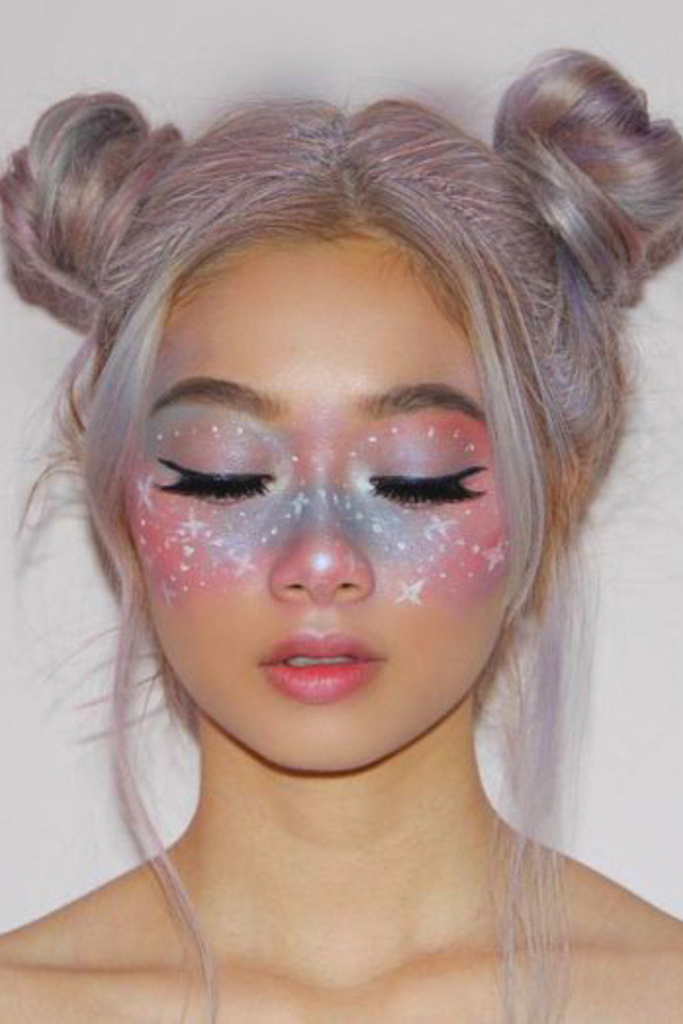 To create this look you'll need: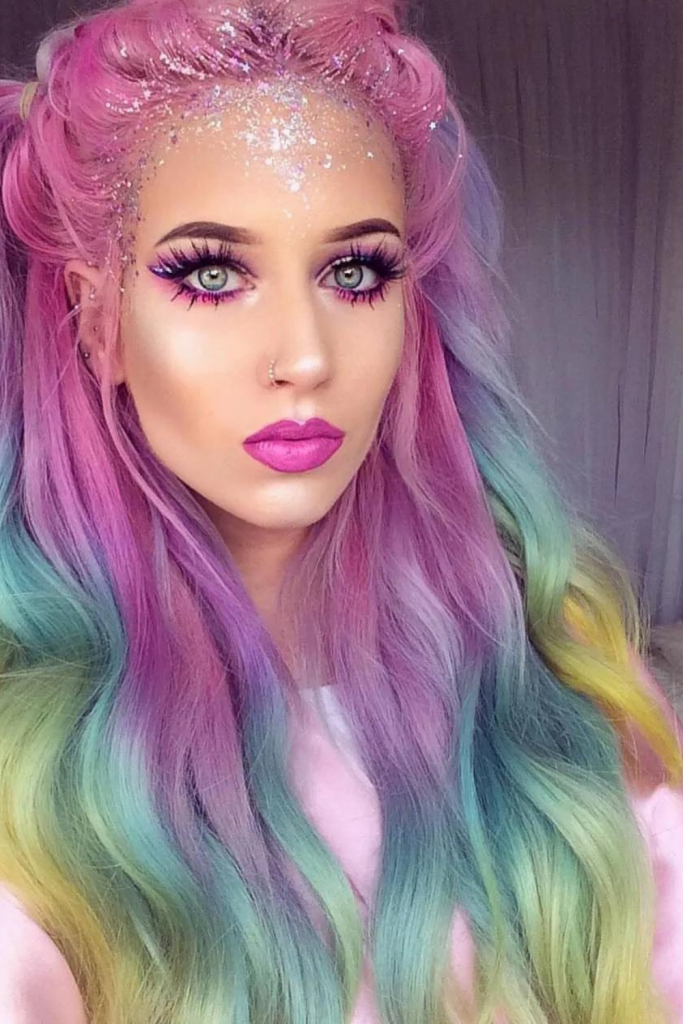 To create this look you'll need:
Enjoy your own Fun and Beautiful Halloween Looks with Seint Makeup
These are just some of the fun and beautiful Halloween looks with Seint makeup that you can create! I know there are countless things you can do to create an incredible makeup look, but I wanted to share a few from myself and other makeup artists that I've loved.
And if you are interested in getting color matched for your everyday makeup, be sure to take my color match quiz or fill out my color match form to get matched to your perfect shades! I have videos to help you learn how to apply your makeup HERE and I know you're going to love it as much as I do.