You know makeup is an essential part of life for most women, so why not take the plunge and use these 5 tips for getting started with Seint Beauty's Artist Program? I am living proof that having both brains AND beauty is an option for all women. I don't step into the mold; I shatter it! And you can too!
Tip #1: Know About Seint Beauty's Artist Program
When you decide to become a Seint Artist, you are starting your own business and you can run it however you want! There are endless possibilities with the variety of platforms and networks to share about your love for Seint makeup. Basically, however you choose to do this business is entirely up to you and there is no right or wrong way to do it.
As a Seint Beauty Artist you will work one-on-one with women to find the best colors and products to make their natural beauty shine! No experience is necessary with makeup or sales. To be successful, all you need to do is be coachable, be willing to put in the time and effort, and show up consistently for your business.
Tip #2: How to Become an Artist
To sign up as an artist with Seint, start by going HERE. It will ask if you'd like to "Enroll with Kelly Snider.". Click that button, then you get to pick your kit. When you choose your artist kit, that means you are signing up under me as a Seint Artist. As an artist under me, you will have me by your side to help you succeed with your business. I will coach you to know all the ins and outs of Seint and this industry so you can be successful personally and with your Seint business.
There will be three choices when selecting a kit: Essential, Basic and Pro.
Essential Kit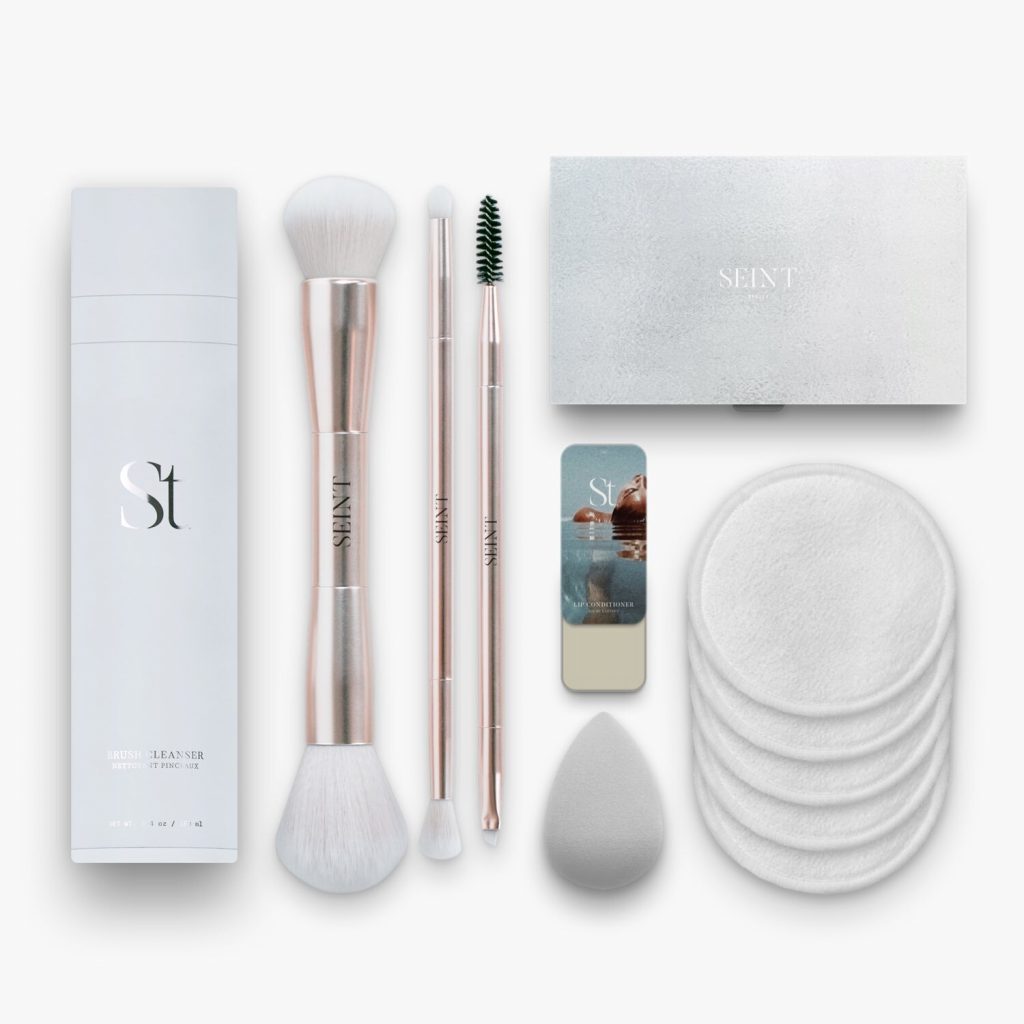 The Seint Artist Essential Kit costs $99 and includes the following items: 3 brushes, 1 perfector sponge, 1 palette, 1 brush cleaner, 1 set of reusable rounds, and 1 lip conditioner. This kit is perfect for current Seint customers (someone who already owns the makeup) that wants to get started with the Business side of Seint.
Basic Kit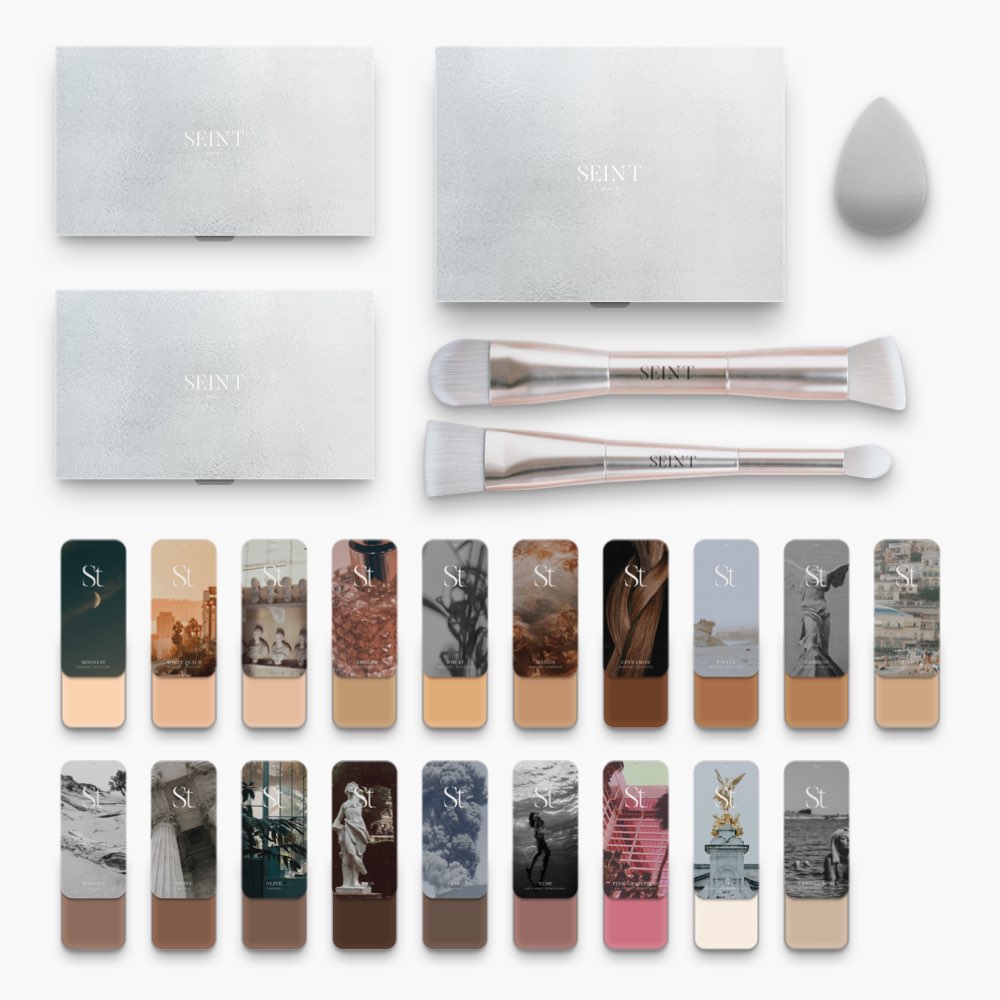 The Basic Kit costs $225 US, and comes with the following items: 19 IIID foundation singles, 2 brushes, 1 perfector sponge, 3 palettes.
Pro Kit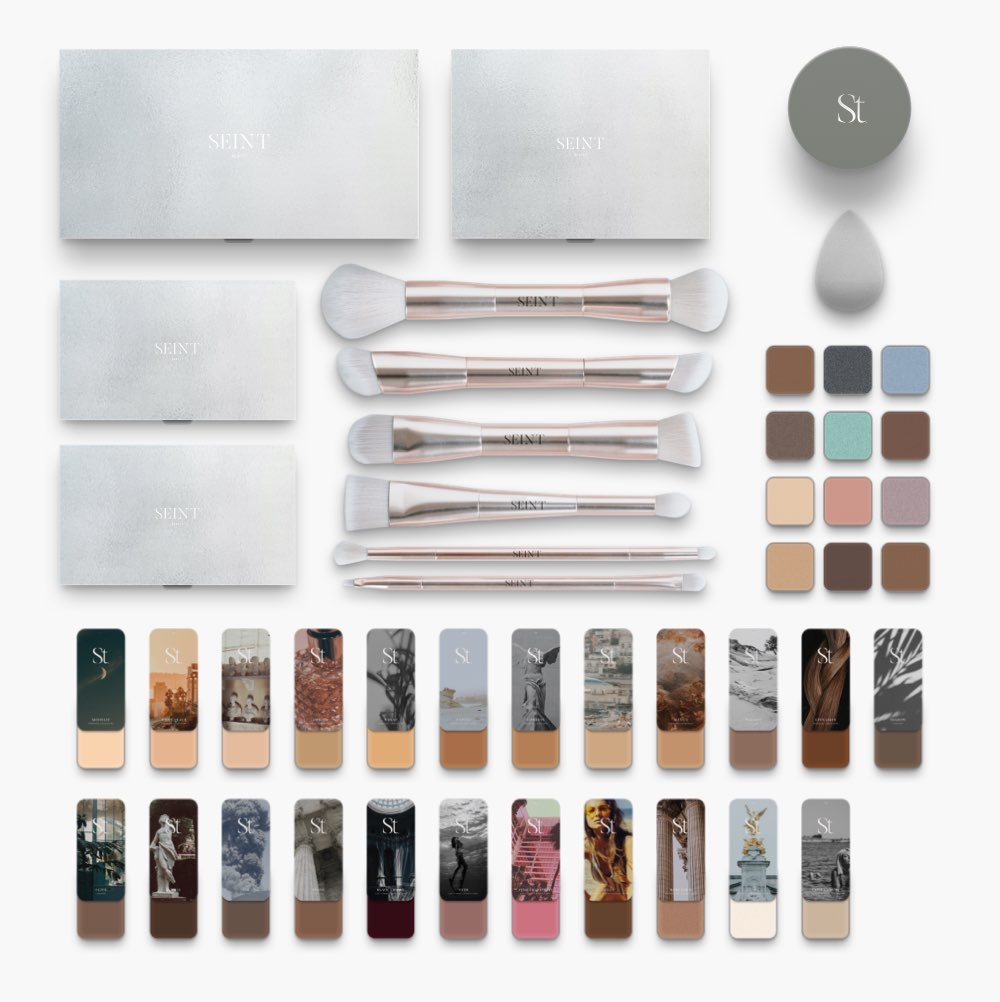 The Pro Kit costs $450 US, and comes with the following: 23 IIID foundation singles, 6 brushes, 1 perfector sponge, 4 palettes, 12 eyeshadows, and 1 crème.
Now that you've selected your kit, you are officially a Seint Beauty Artist! Be on the lookout for your kit in the mail and some training from me and my team.
Tip #3: Enjoy Benefits of the Artist Program
Seint artists make between 20% – 40% on all Seint products they sell. Seint wants their artists to succeed, so the compensation plan is incredible and helps you be even more successful with your business. Every Friday you'll be paid your 20% commission from the previous weeks' sales. On the 10th of every month, you could receive a bonus check, which includes the commission you received above the 20% that was already paid to you. This is determined by how much you sold the previous month, so the more you sell, the higher your commission.
There are so many more incredible benefits of being a Seint Artist that I have to share them all. You can really do so much and be successful with this business in whatever way you want, as well as receive all of these benefits.
Benefits of Seint Beauty's Artist Program:
20%-40% commission on all sales!
Artists do not have to carry any inventory!
Every artist receives a Seint replicated website!
Free training and supportive artist community!
Artists can earn FREE makeup from their sales and purchases!
Team building is completely optional (although recommended). If an artist does decide to build a team, the artist can earn an additional 2%-15% off of their team's sales!
Run your business entirely from a smartphone!
Seint Corporate handles all shipping and handling, customer returns, and customer service!
Life-time customers – when a customer sets up an account using the link to an artist's replicated Seint website, the customer's Seint account gets linked to that artist, so any future purchases by that customer are automatically credited to that artist!
No monthly minimums in sales or number of posts required!
Artists receive a discount on Seint products!
Tip #4: This is Your Business
To remain an artist with Seint, no quotas need to be met. You will always be an artist as long as you continue to pay the $12.95 back office fee each month. Also, you will always be getting your comission – in order to get paid, no minimums need to be met to get paid. There are also no requirements for posting, sharing or talking about Seint.
This is your business, and we want you to run it any way that you like! Many have been successful with one-on-one makeovers, Instagram, Facebook – personally and groups, online parties, Youtube, TikTok, blogging, and more!
So any way that you choose to run and share your business is up to you and your comfort level. There is no right or wrong way to do this. Just be consistent, share what you love about it and how you use it.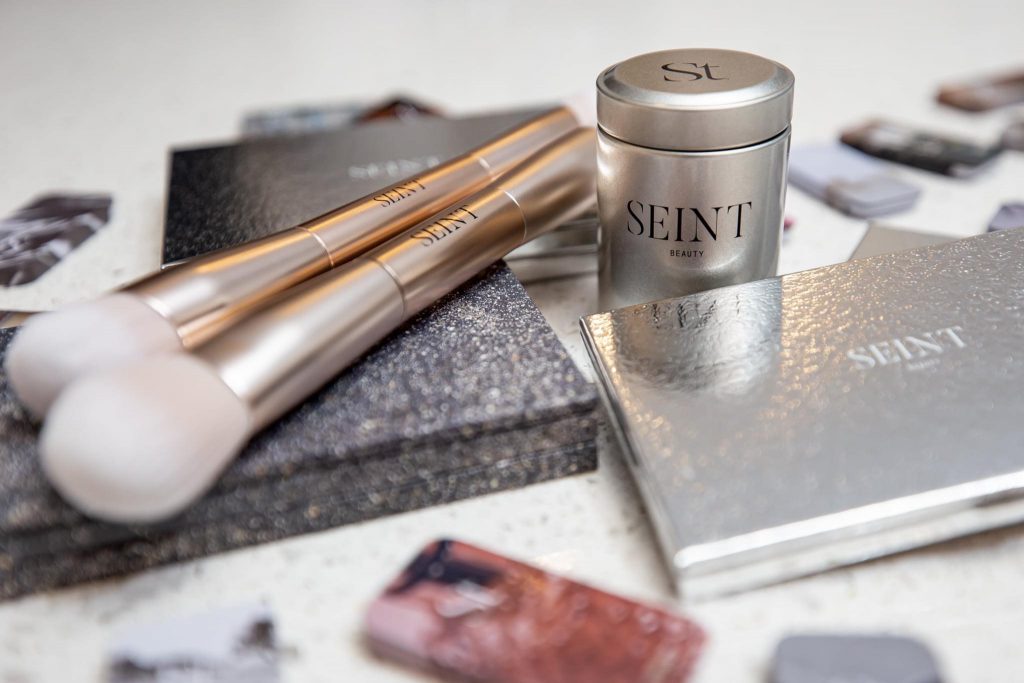 Tip #5: Have Fun and Share
If there was one thing you could do to be most successful as Seint Beauty's Artist Program, it's to have fun and share how you use it regularly. When it's a part of your everyday life, then others will be want it to be a part of their lives too.
On my team, we promote a culture of sharing about our products in a way that solves problems for our friends, family, followers, subscribers, etc. You will learn how to show up authentically and genuinely in your business so that your community can know, like, and trust all that you have to share with them.
Get Started with Seint Beauty's Artist Program
Th opportunities are endless with these 5 tips for getting started with Seint Beauty's Artist program! So are you ready to join me? If you're ready to become a part of this incredible company and join my remarkable community, we're ready for you!